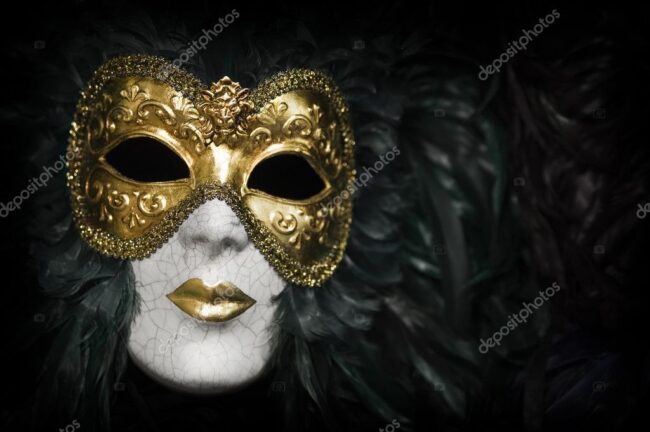 Venice is the most celebrated city on earth. Its most famous neighborhoods, San Marco and San Paolo, are home to the popular tourist attractions for people visiting Venice. But like most cities, Venice has a dark underbelly that most tourists miss—unless you know where to look. If your tastes tend more to the macabre, and murder mysteries are your favorite pastime, settle in as we tell you more about this unique city's notorious history.
The Cursed Ca' Dario—misfortune follows its owners
If you ever bought a house, you have undoubtedly had moments when you felt the house was cursed—the pipes burst after a deep freeze, squirrels get into the attic, an unexplained leak drips from the ceiling. But that's nothing compared to what's happened to the owners of this beautiful building.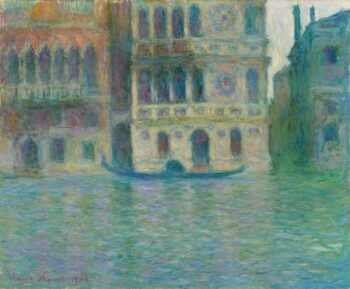 You probably could buy this architecturally unique, gloriously spacious palazzo, which overlooks the Grand Canal, for a song. But would you want it? So many horrible fates have occurred to just about every owner, renter, and guest of Palazzo Dario that most people—even the most practical and sceptical among us—now accept that it is cursed.
The palace was built in the 1400s by Giovanni Dario as a wedding gift for his daughter, Marietta. But soon after the completion of the building, tragedy befell the family. In 1479 Marietta, committed suicide, her husband was stabbed, and their son suffered a violent death while visiting Crete. Thus began the rumors.
Or were they just rumors?
Since the Darios have owned the palazzo until the present day, at least seven deaths and other tragedies have occurred, and not just to people who actually lived in the house. Even those who expressed an interest in buying it or simply had the misfortune to be a guest there have not escaped the curse.
Suicide, murder, accidents, and even "natural deaths" have plagued anyone who had anything to do with the place. Understandably, the house sat vacant for years, despite its spectacular location on the Grand Canal and the beauty and spaciousness of its interior.
Ca' Dario in modern times
Fast forward to 1964, when the tenor Mario del Monaco began negotiations to buy the property. On his way to Venice to finalize the details of the contract, del Monaco was involved in a serious car accident that forced him into a long rehabilitation, forcing him to give up on the purchase. A few years later, Palazzo Dario was bought by Count Filippo Giordano delle Lanze from Turin. But in 1970, he was killed inside the building by a Croatian sailor named Raul Blasich. Blasich fled to London, where he himself was murdered a short time later.
After that, the palace was purchased by Kit Lambert, manager of the rock band, The Who. Lambert died a short time later in London after falling down a flight of stairs. Although he claimed not to believe in the curse, before he died Lambert advised some friends to sleep in the nearby Hotel Gritti to "escape the ghosts that haunted him in the Palace."
Fabrizio Ferrari, a Venetian businessman, bought the house in the 1980s and moved there with his sister Nicoletta. Ferrari faced financial ruin after taking possession of the building; his sister died in a car accident with no witnesses.
In the late 80s, the building was purchased by financier Raul Gardini, as a gift for his daughter. Over the years that followed, Gardini suffered a series of economic failures and committed suicide in 1993.
For a while no one wanted to buy Palazzo Dario. But then director and actor Woody Allen seemed interested in buying the palazzo in the 1990s; he ultimately—and wisely–declined. The Who experienced another tragedy at Ca Dario when, a week after renting the palazzo when he was visiting Venice, bass player John Entwistle died of a heart attack in 2002.
In 2006, the property passed to an American company on behalf of an unknown buyer and was restored. The building is currently owned by a large American multinational and is for sale by Christie's.
So, is it really cursed?
Several theories abound. One is that inside the Palace there are "beings," entities who alter the mind of whoever lives there. They use the energy of the living as a medium to interact with those who enter the building. Another theory is that the Palace itself is at work. In this stretch of personification, it is believed that the palazzo has a will of its own and uses the energy of others to accomplish its nefarious deeds. Or perhaps, as some claim, the palace was built on the site of a Templar cemetery.
Ca' Dario is two doors down from The Peggy Guggenheim Collection. If you happen to pass by you may sense the darkness and shadows that linger in the empty rooms and a strange sense of uneasines.
Ca' Dario: Campiello Barbaro, 352, 30123
Map
The Butcher of Venice: where have all the children gone?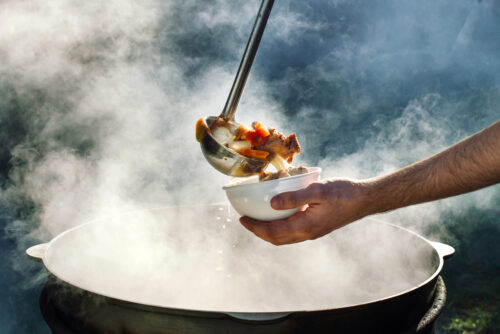 Imagine you've just settled into an out-of-the-way tavern and are dipping into a steaming bowl of soup when suddenly you freeze. Something doesn't belong there, maybe a pit or a small stone. You lift your spoon and…
Whatever it is cannot compare to what the patrons of Biasio's tavern experienced in the Santa Croce neighborhood of Venice in the 16th century. A time, coincidentally, when a number of young children were mysteriously disappearing in Venice.
Biasio was an unpleasant man, fat and bald, with a disfigured head and a big nose. He was sullen and rude to the patrons. But the Venetians tolerated him because his sguaseto–a meat stew with sausage and aromatic herbs–was such a delicacy. People came from all over Venice, and even outlying areas, to enjoy a meal in his tavern.
One day, while enjoying a meal, a carpenter found a small phalanx of a child's finger, including the fingernail. Horrified, the customer hid the finger in a handkerchief and immediately reported the incident. Biasio's Tavern was soon surrounded by guards. In the kitchen they found the bones of young children and even found some boiling in a pot, ready to be served.
After being arrested, Biasio confirmed that the "special" ingredient of his stew was child's meat, which he himself procured by committing atrocious murders. Sentenced to death, Biasio was first tortured, then beheaded and dismembered into four pieces. The butcher's house and shop were razed to the ground so that no trace of him remained, so if you're visiting Venice the closest you can get is the local vaporetto stop.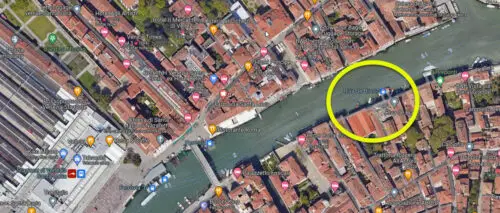 Italians apparently believe that the least said or written about the awful butcher is the best way to forget. And residents in Santa Croce swear they still hear the voices of crying children late into the night echoing along the canal.
Today you can stay at the charming B&B Riva de Biasio, steps away from the former site of this infamous tavern. Breakfast is served. Thankfully there is no soup on the menu.
Riva de Biasio: 30100, Santa Croce, Venezia VE
Map
Casino degli Spiriti: English country house mysteries are child's play by comparison
If you are in Venice on a dark and spooky night, take a tour around the Palazzo Contarini Dal Zaffo, also known as Casino degli Spiriti, Casino of the Spirits. The palazzo was built in the 16th century, sometime between 1530 and 1540, by Gasparo Contarini.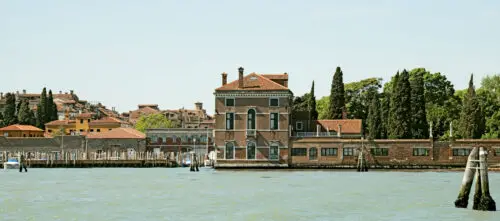 As a patron of the arts, he opened the Palazzo's annex as a place for artists, including Giorgione and Titian, to gather. Before long artists were joined by writers, musicians, and nobles who tuned their intellectual evenings into lavish parties with drinking, gambling, and carousing the main attractions.
The spirited, creative crowd and their exploits led to the palazzo's nickname, Casino degli Spiriti—little house of the spirits. Although the moniker referred, at the time, to the location's creative exploits, the name later morphed into something so much darker.
Legend has it that a painter named Luzzo was drawn to the Casino. Luzzo was quite talented, even assisting Giorgione with a huge fresco project. One evening at the Casino, Luzzo met Cecilia, a woman of dazzling beauty. There was only one problem: she already had a lover. Giorgione. Undeterred Luzzo pursued Cecilia again and again. Then one night, after yet another rejection, Luzzo took his own life—and disappeared. And that's when eerie sounds and sightings began.
A reputation as being haunted grows
A few nights after Luzzo disappeared a figure was seen hovering in one of the windows. The people of Venice recognized the face — it was Luzzo, standing in the darkened Casino degli Spiriti, all alone. But when they opened the door to the room, they found… absolutely nothing. Sightings of Luzzo continued over the years– standing in various windows, or even walking the palazzo's halls. Then there were the noises–long, forlorn cries attributed to Luzzo, crying out in despair from unrequited love.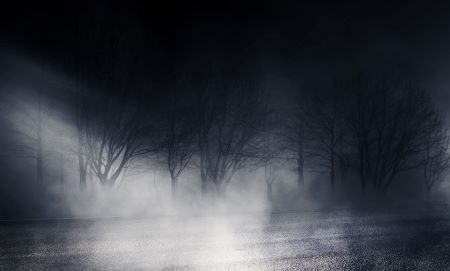 The casino lost its lustre among the artistic community as the reputation for hauntings stuck. Necromancers sought it out and used it a place to hold rituals to invoke spirits and demons. Smugglers and counterfeiters used it as a hideout. It even served as a holding place for victims of the bubonic plague in the 1600s. Eventually It fell into disrepair and the Contarini family abandoned the property in the 18th century.
But wait, there's more.
Death and disaster followed Casino degli Spiriti into the 20th century. In 1929 the bodies of four people were found there, all missing their heads and their right hands.
And then there's the story of Linda Civetta, who had come to Venice in 1947 to buy cigarettes for resale on the post-war black market. But before she could spend her cash she was murdered. Fishermen found her dismembered body floating in a trunk in the lagoon in front of the cursed building. Her killers, one of them a gondolier, were eventually caught. But the reputation of the Casino degli Spiriti was forever tainted by the series of gruesome events and is avoided to this day by those in the know.
Casino degli Spiriti: Fondamenta Gasparo Contarini, 3541, 30100 Venezia VE, Italy.
Map
Poveglia, where hell froze over
Poveglia, a small island between Lido and Venice in the Venetian lagoon.You're having a lovely ride around the Venetian islands when you spot an island ahead. "What is that place," you ask your guide, who replies, "Why it's the island of Poveglia, undoubtedly the most famous haunted place in the Venetian lagoon and, allegedly, the most haunted place in the world, too."
Centuries ago, during the many outbreaks of plague that devastated Venice, plague victims, alive and dead, would be taken to Poveglia to either die there or be buried on the island. Poveglia became one giant burial ground with over 160,000 people laid to rest there, although the term "laid to rest" is probably too genteel to describe what happened to them.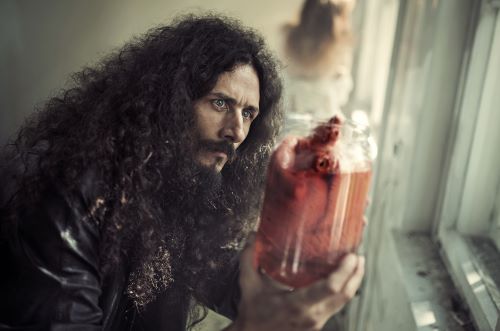 Adding to the horrific scenario, a psychiatric hospital was built on Poveglia where it is said, patients were experimented on and tortured by the head doctor. He later committed suicide by throwing himself off the hospital's tower. Apparently, he didn't die instantly but succumbed to his injuries later, which many people believed to be God's hand at work ensuring he endured the most pain possible.
At present the island is off-limits and its surviving structures seem to be in a serious state of disrepair. Its location, between Venice and Lido in the Venetian Lagoon, would be an ideal spot for a developer to make a lot of money with residential and commercial development but, to this day, no one has expressed any interest in disturbing the soil that is rumored to be the ashes of dead people.
Poveglia: 30100 Venice, Metropolitan City of Venice, Italy
Map
The Venice syndrome: the place to be all and end all
This one may surprise you. Apparently, there is some cachet to ending your life in Venice. While Venice has had a melancholy, romantic spell for centuries, it seems that this may be one of the reasons that those intent on suicide are now choosing the Italian city as a place to commit suicide.
Venetian psychologist Diana Stainer calls this phenomenon "the Venice syndrome". Dr Stainer studied 25 cases of attempted suicide by foreign tourists between 1988 and 1995 and concluded that it was no accident that they opted for "death in Venice." Her report is published in the Italian medical journal Minerva Psichiatrica.
Britons, Germans, French, Spanish and Americans have all chosen Venice as a spectacular backdrop for their last moments. With an average age of 36 and evenly split between the sexes, the subjects generally took drug overdoses or attempted to drown themselves in a canal. One Frenchman cut his wrists in the midst of a crowd of fellow tourists. During the period of Diana Stainer's study, nine people attempted suicide in Venice.

A fatal draw
What on earth is the reason for the Venice Syndrome? No one really knows. Psychiatrist Annibale Crosignani gives this perspective:
Venice is a jewel case that encloses an important part of European art and religion. It is a city of ghosts and fantasies, outside time and space. That is why people of exceptional sensibility such as artists can become overwhelmed, passing without pause from life to death. For them, sensitive to the appeal of aesthetics, it is deadly beautiful and beautiful to die in.
If you would like to experience these and other macabre and frightening aspects of Venice, you can book a tour with like-minded companions. As night falls on Venice and the crowds disappear, discover the city's darkest secrets on this devilishly entertaining ghost tour. Wander through narrow passageways and past the blackened, vacant canals to uncover Venice's haunted history. Listen to your ghost-hunter guide spin tales about the sinister deeds and tragic ends of the figures who once walked the streets—some of whom are believed to still wander as restless spirits.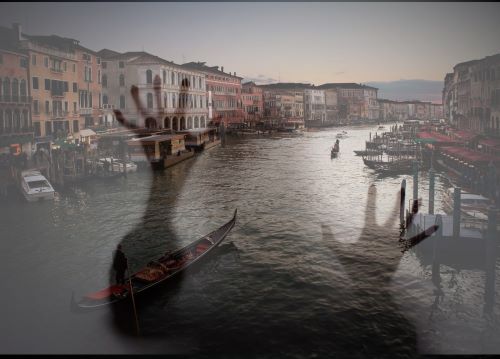 Read more about Venice legends, anecdotes and ghost stories tours at viator.com.
 *     *     *
You might also like…
Go to the Blue Hare homepage for more articles for fabulous women.