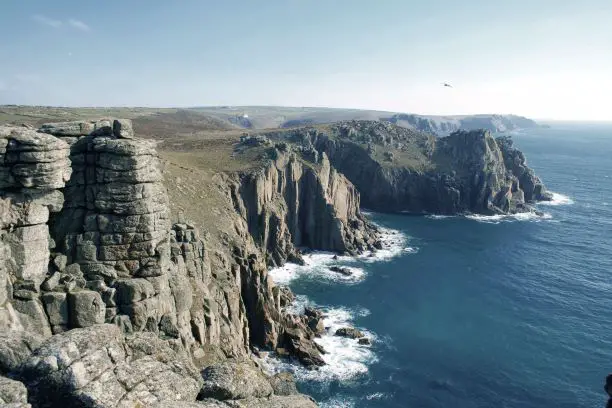 Blue Hare will take you on some virtual trips around Europe over the next months. The first stop on our Virtual Grand Tour is Cornwall, the setting for the film Saving Grace and of course, Poldark, Doc Martin, and Daphne du Maurier's Rebecca.
Cornwall is a land of magic and myths, of smugglers, pirates, and wreckers, of mermaids, giants and pixies, megalithic monuments and mines, vistas of outstanding beauty at every turn–as fans of the popular series Poldark can attest.
Situated at the very southwestern tip of Britain, Cornwall is the furthest west point of the English realm. In fact, the tip of the Cornish peninsula has been known as "Land's End." It is one of the seven Original Celtic Nations.
Long associated with fishing, shipping, and mining, today Cornwall is a popular vacation and retirement destination.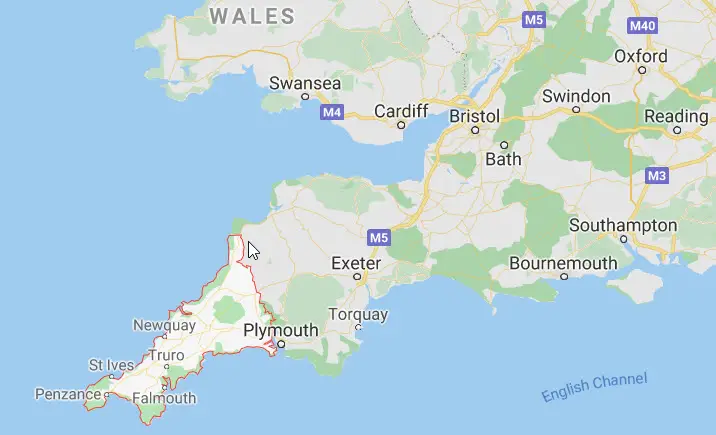 A history longer than your arm
Cornwall was first inhabited in the Paleolithic periods around 20,000 to 10,000 years ago.  It continued to be occupied by Neolithic and then Bronze Age people, who created most of the ancient stones and megalithic sites that are found across the countryside.
The Victorians created stories to accompany the figures. The Merry Maidens of Boleigh is a Stone Age stone circle, remarkable for its almost perfect circular form. Just across the road The Pipers– two massive granite standing stones (menhirs)–stand tall in the fields. At 13 feet and 15 feet in height, they are the largest menhirs that remain in Cornwall.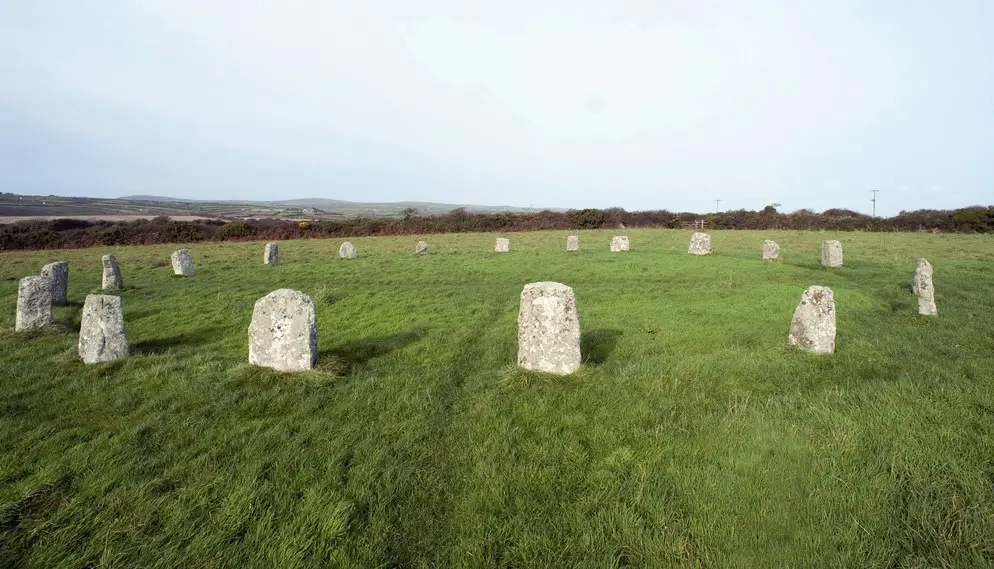 The best known legend about these two is that they were two pipers who were playing music and the Merry Maidens were dancing, paying no attention to the time. But with midnight comes the Sabbath, when merrymaking is prohibited. The maidens continued to dance and were turned to stone for their sins. The pipers saw what happened to the maidens and made a run for it. They didn't get far before they were also turned to stone by the curse.
In the Late Bronze Age Cornwall was part of a maritime trading-networked culture called the Atlantic Bronze Age that included modern-day Ireland, England, Wales, France, Spain, and Portugal. From the British Iron Age to the Middle Ages Cornwall was an independent Celtic nation.
King Arthur slept here
Tales of King Arthur have persisted since the early Middle Ages, and many of the legendary sites—Camelot, The Round Table, Merlin's cave, where Excalibur was found, the battle of Camlann, where Arthur defeated Mordred—can (allegedly) be found in Cornwall.
King Arthur is a mythical hero, a charming warrior who successfully defended Britain against the invading Saxons in the fifth century. There is a prevailing legend that King Arthur was born in Tintagel Castle, perched on a cliff on Cornwall's Northeast coast. That Tintingel Castle was built in the 13th century apparently has not deterred fabulators. It is one of several Arthurian tourist destinations in Cornwall.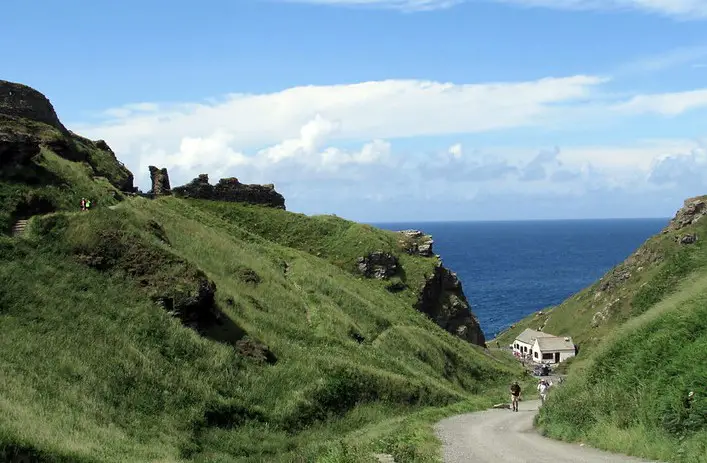 A good starting point for visitors in the Arthurian Centre in Slaughterhouse dedicated to the history and the legend. There is a King Arthur Trail with an interactive map and archeological digs. (And before you get too excited, Wales. Brittany, and other locales also claim to be home to the Arthurian legend.)
An economy built on fishing, sailing, and mining
From the Middle Ages to the 19th century, mining for tin, copper, and arsenic was an important industry in Cornwall. Remnants of mines dot the landscape.
Cornish tin was traded across Britain for approximately 4,000 years. In the mid-1700s, Cornwall was producing around 12,000 tons of copper ore a year! During the 19th Century, mining in Cornwall reached its peak, with about 2,000 active mines. Both Cornish men and women worked the mines, men "below grass," women above separating ore from rubble. By the early 19th century, around 7,000 children were working in the Cornish mines.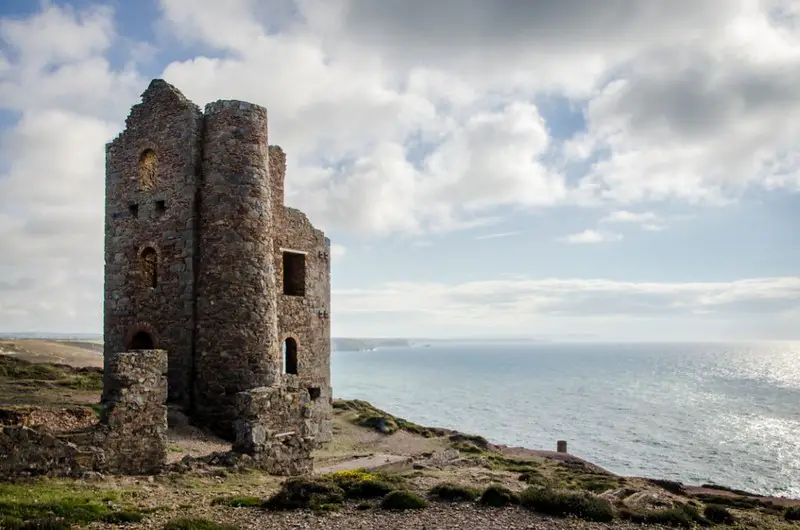 Mining was dangerous work, subject to tunnel collapses and flooding. The worst mining disaster in Cornish history occurred 1846 at East Wheal Rose. A freak downpour sent water plummeting down the valley and pouring into the mine, which began to flood. Thirty-nine men and boys died.
Cornwall's mining history waned by the end of the 19th century when foreign competition depressed the price of copper and tin.
Mines in Cornwall were designated World Heritage status in 2006, placing them in the same league as the pyramids in Egypt and Peru's Machu Pichu.
The Cornish Pasty
A Cornish pasty is simply a filling of choice–typically beef with potatoes, onions, and turnips, sealed within a circle of pastry, one edge crimped into a thick crust. The wives of Cornish tin miners would prepare these all-in-one meals to provide sustenance for their spouses during their grueling days down the dark, damp mines. Working at such depths it was not possible for them to surface at lunchtime.
In 2011 the term "Cornish pasty" was given protected status by the European Commission. It means that only pasties made in Cornwall from a traditional recipe can now be called "Cornish pasties."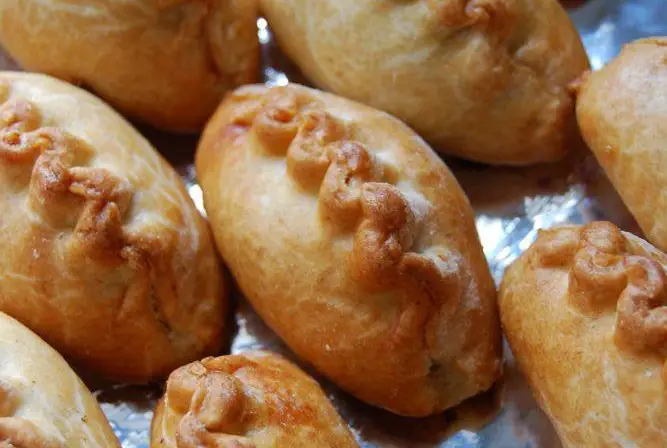 Fishing
Fishing has traditionally been a mainstay of Cornwall's economy, going back to the reign of King John and the Tudors. Cornish Sardines – historically known as Cornish pilchards–were salted whole in bulk, then pressed and packed into wooden barrels and boxes, with most of the catch sent to Italy.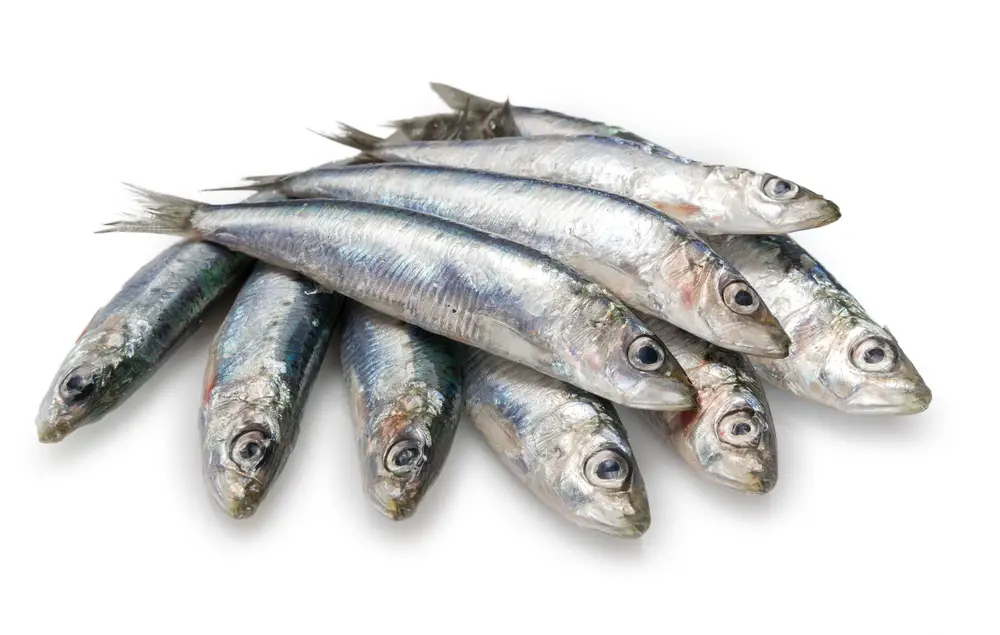 In the decade 1747–1756 the total number of pilchards exported from the four principal Cornish ports of Falmouth, Fowey, Penzance, and St. Ives averaged 30,000 hogsheads annually (making a total of 900 million fish). By the 1880s the industry all but disappeared. Read more at cornishsardines.org.uk.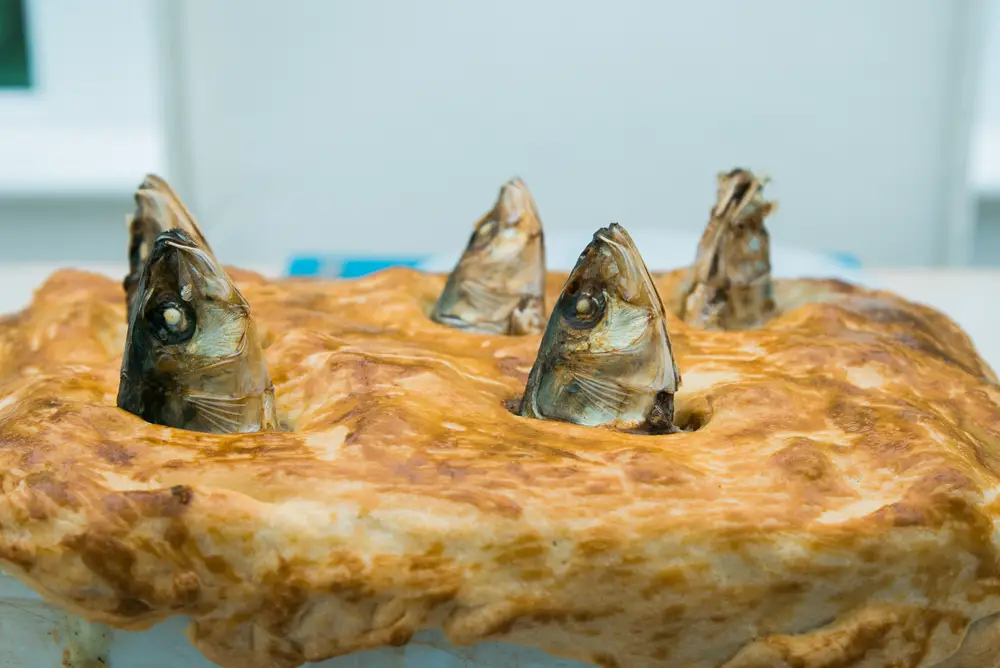 One of the more peculiar traditions to come out of Cornwall's fishing culture is the stargazy pie, a Cornish dish made of baked pilchards, along with eggs and potatoes, covered with a pastry crust.
As the tale goes, there was a famine but the rough seas prevented local fishermen from going out to sea. Tom Bawcock, a 16th-century Mousehole folk hero, sailed out to fish, despite dangerous storms. He returned with enough catch to feed the entire community. To prove that the savory fish pies actually were made with fish they were baked with the heads poking up through the crust, as if they were gazing at the stars. Tom Bawcock Day is celebrated in Mousehole on December 23rd, with stargazy pie and the harbor decorated with lights.
The British celebrity chef Rick Stein, who owns several restaurants in Cornwall, pronounced, "once you had made stargazy pie and potted shrimps, there were no other decent English dishes to try."  The Guardian, The New York Times and Saveur magazine have recipes so you can try this at home and wow your guests.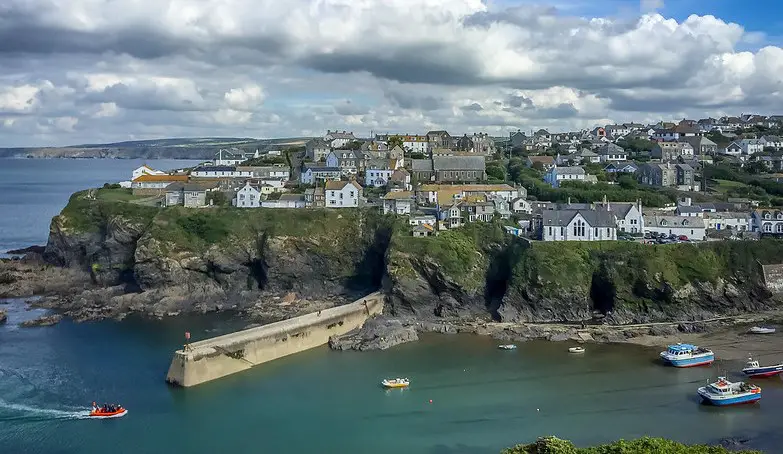 Port Isaac has been a working fishing village since the early fourteenth century. Its mix of granite and slate-fronted houses, narrow winding streets, and stunning, wave-battered coastline led to Port Isaac being chosen as the main location for the television series, Poldark. It is also the local village featured in Doc Martin and the movie Saving Grace.
Wrecking, Smuggling, and Pirates
Escalating taxes during the 17th and 18th centuries, levied by the English Crown to pay for a long series of costly wars—the English Civil War, the American War of Independence, wars with France–created the perfect environment for the rise of smuggling. Cornwall was particularly suitable for smuggling: it had a long rocky, virtually uninhabited coast, with few revenue men to patrol it.
Smuggled goods included tea, brandy, gin, rum, and tobacco, which were sold to locals at a highly discounted price. At its peak, some 500,000 gallons of French brandy were smuggled into Cornwall each year.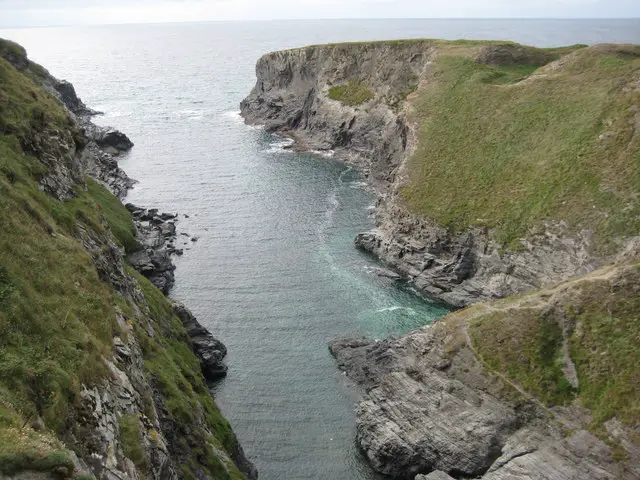 Pepper Cove, Cornwall, is an archetypical smugglers' cove: the entrance from the sea is narrow, and fringed with jagged rocks. Once inside, a smuggler's vessel could be totally hidden by the high cliffs, so unloading could be a safe and leisurely activity.
The coastal locals also engaged in the activity of "wrecking." Men and women would race down to the coves to haul away any goods that washed ashore from a capsized ship. This was not an infrequent occurrence as stormy seas and treacherous outcroppings lining the coast. In fact, sometimes the locals would "help" a ship to wreck by lighting fires on the cliffs to lure the boat to the rocky shores.
Pirates
Barbary pirates from the coast of North Africa, as well as English and Dutch privateers, regularly attacked and plundered ships and villages along the Cornish coastline to capture slaves for the Ottoman Empire. In the mid-18th century, Barbary corsairs raided the town of Penzance to seize captives as slaves; on one raid, 60 residents were captured. By the mid-17th century there were some 3,000 to 5,000 English people held captive in Algiers. After centuries of battles, English, Spanish, and U.S. forces managed to break the Barbary pirates by the early 1800s.
Natural beauty worth a thousand photos
Cornwall enjoys a subtropical climate
Cornwall has the mildest and sunniest climate in the United Kingdom, a benefit of its oceanic setting and the influence of the Gulf Stream. The Gulf Stream moderates the climate enough that Cornwall's weather is distinctly milder than other places in the world at the same latitude, such as Newfoundland.
England's weather is considered to be "maritime" rather than "tropical."  However, the University of Exeter determined parts of Cornwall have become subtropical since 2000, creating opportunities to grow new, unusual plants. Sunflowers, maize, grapevines, and tea are already grown here. Visitors are often surprised to see palm trees growing in several of the southern coastal towns.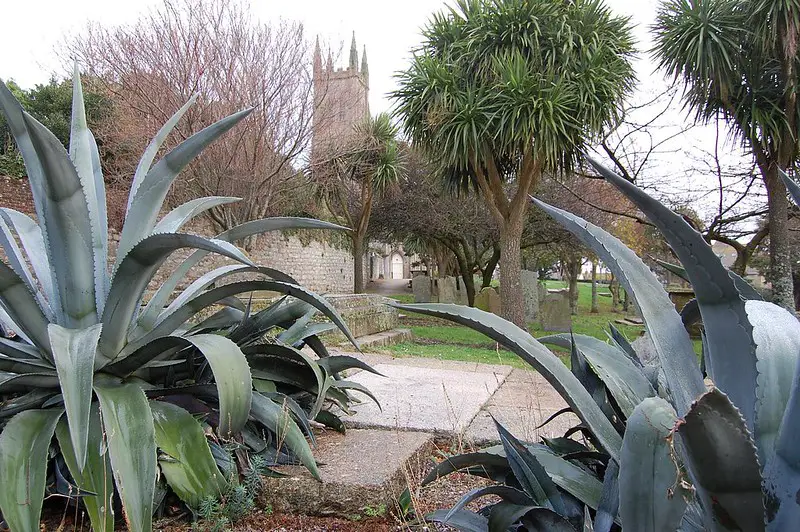 Cornwall's mild climate has encouraged the development of numerous private, public, and botanical gardens, such as the Eden Project. Parts of Cornwall have become subtropical since 2000, which could create opportunities to grow new, unusual plants, according to a study by University of Exeter researchers.
Cornwall's Beaches are rated among the best in the world.
From iconic sandy beaches to intimate sheltered coves, Cornwall's more than 300 beaches are gloriously varied. Located on the North, South, and West coasts, the beaches range from golden, pebbly, bustling or blissfully empty.
Among the most popular beaches in Cornwall are Kynance Cove and Porthcurno.
Located near The Lizard on Cornwall's south coast, Kynance Cove's brilliant turquoise waters, white sand, and stunning views are a powerful draw for beachgoers. The red and green stone found throughout the Lizard Peninsula has been formed into otherworldly shapes over the millennia to form caves, sea stacks and islands.
Porthcurno Beach is one of several spots along the Cornish Riviera near Land's End.  In terms of raw beauty few beaches anywhere can match it: near white sand and crystal clear turquoise water with rugged granite cliffs as a backdrop. They also provide some shelter from the wind.
Porthcurno's sand is, in fact, quite special. Made up of seashells pounded by the sea over millions of years it is quite unique and contributes to the water's beautiful hue.
Carved out of the cliffs above Porthcurno Beach is the vertiginous Minack Theatre, a world-famous venue for good amateur theatrical groups.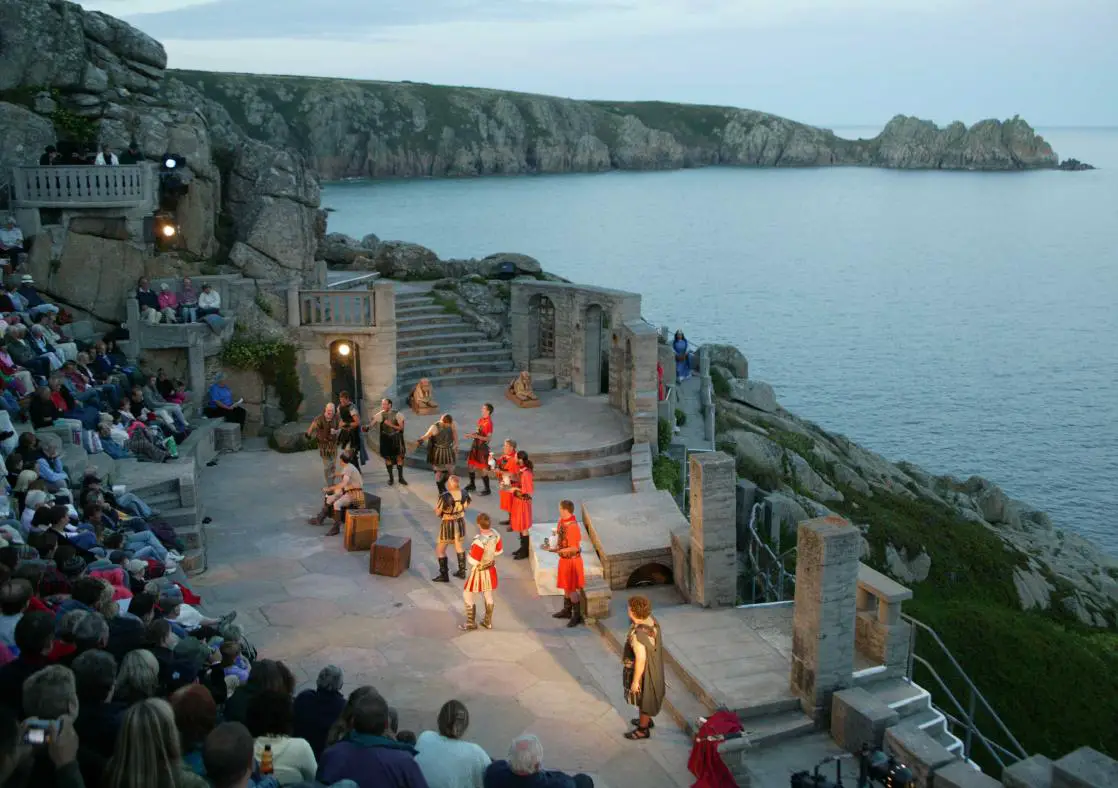 Many famous actors have appeared on this open air stage, including Michael York, John Nettles, Sue Pollard, Jack Shepherd, and Sarah Brightman. The operettas of Gilbert and Sullivan are performed regularly, especially the popular "Pirates of Penzance."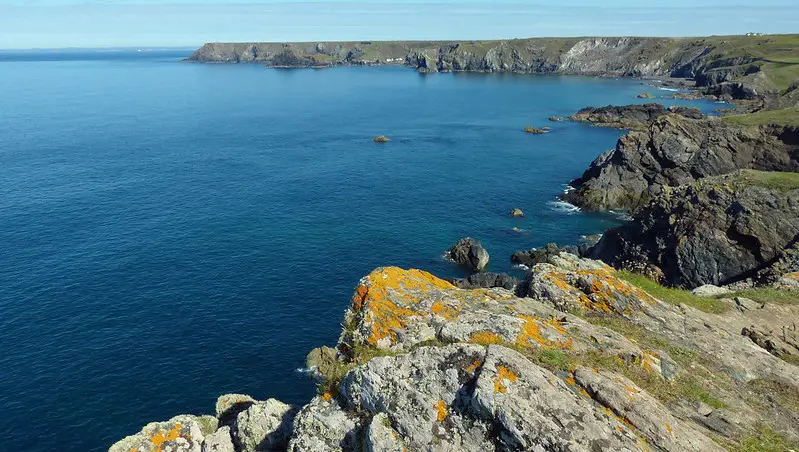 One of the most dramatic vistas in Cornwall is The Lizard, a peninsula in southern Cornwall and the most southerly point of the British mainland.
Visit Cornwall's YouTube video gives you a bird's eye view of the peninsula's craggy coastline, peeks into coves, spots the Man O'War Rocks and the lighthouse that warned ships of the treacherous formations that wrecked many over the years.
On the far west tip of the peninsula are the breathtaking 200ft-high granite cliffs at Land's End. From there you can see the Isles of Scilly and, beyond that, the Atlantic Ocean, and North America. Tourists have been visiting Land's End for over three hundred years. Today more than 400,000 visitors travel from all over the globe to Land's End each year.
A complex series of cliffs and zawns (a narrow sea inlet) offers challenging climbing with more than 180 climbs to choose from. The land is privately owned. The current owners operate a tourist complex which includes a theme park and hotel.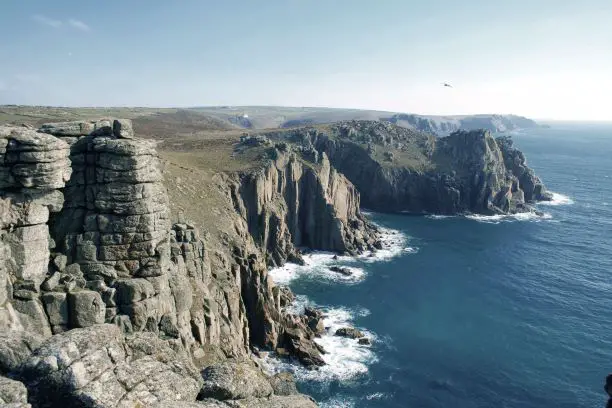 Southwest Coast Path
Cornwall hosts a 300 mile section of the 630-mile-long South West Coast Path.  The Cornwall section offers a variety of terrain. There are gentle stretches as well as dramatic headlands, steep coastal valleys, sheltered estuaries, busy harbors, intimate coves, moorlands, and sandy beaches. There are several paths in the area around Land's End. The 10-mile walk from Lamorna to Lands' End is considered to be one of the most beautiful walks in England.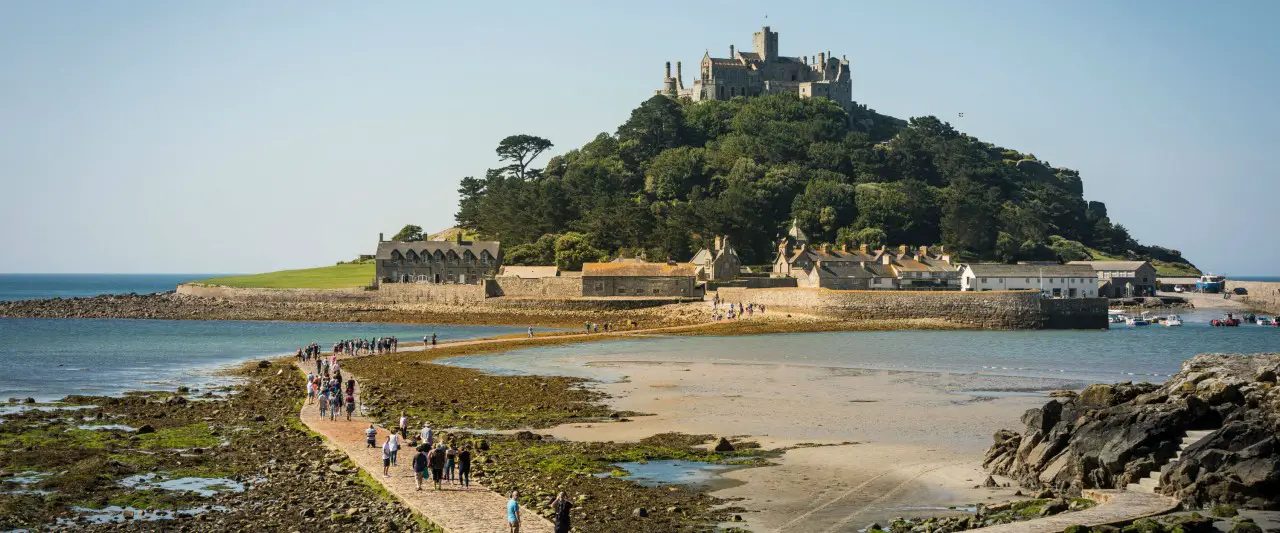 Cornwall has its own version of the famous Mont St Michel in Normandy, France. Historically, St Michael's Mount was a Cornish counterpart of its Norman cousin, although it is much smaller. It was given to the Benedictine religious order of Mont Saint-Michel by Edward the Confessor in the 11th century, changed hands frequently through history, and is now the property of the National Trust. During low tide it is open to visitors, who can walk across a causeway
Inland find country estates and grand gardens
Cornwall's grand stately houses stand as reminders of the power and wealth of its most influential families.
Lanhydrock is an imposing grey granite manor house, built from wealth gained in the local tin industry. The manor consists of four ranges built around a central courtyard. There are grand family reception rooms, light and airy nurseries, elegant bedrooms, and generous servants' quarters. The garden is famous for spectacular magnolias, camellias, and rhododendrons complementing the profusion of wildflowers.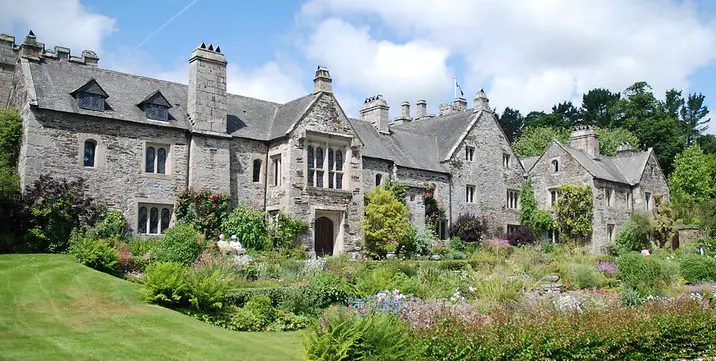 Cotehele is a Tudor treasure trove, steeped in stories and adorned with a collection of tapestries, armor, weaponry, pewter, brass, and old oak furniture. It was first established as a grand family residence in 1485 by Sir Richard Edgcumbe, who had been handsomely rewarded by Henry Tudor after proving himself at the Battle of Bosworth. He dedicated the last four years of his life to developing a suitably impressive home.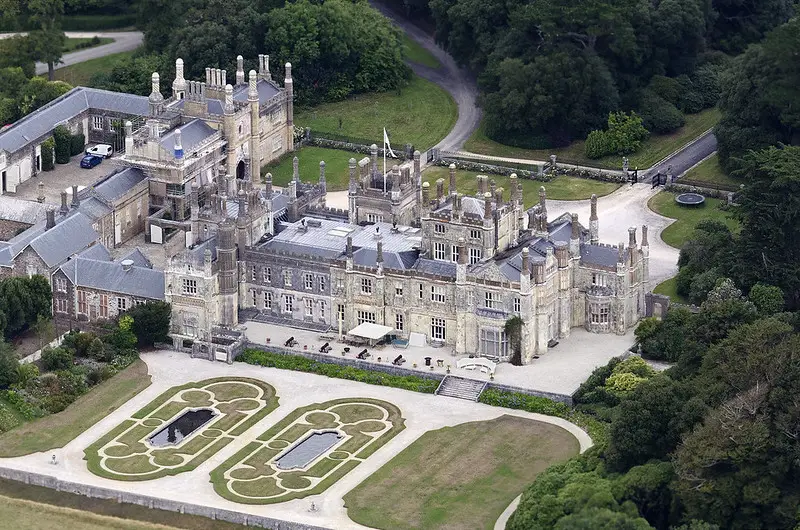 Tregothnan is a country house and estate a few miles southeast of Truro. It has been a possession of the Boscawens for many centuries and remains so today. Grandfather Hugh Boscawen (1600s) of Tregothnan derived a huge income from his copper and arsenic mines. The Tregothnan estate includes many varied grounds and wooded areas beyond the immediate environs of the house.
Tregothnan is an expert Camellia grower, introducing the Camellia into Great Britain over two centuries ago.  This expertise encouraged the owners to start a plantation to grow the tea variety on the grounds in the 1990s. The first 'English tea' was then sold in November 2005 to Fortnum & Mason of Piccadilly.
The Great Gardens of Cornwall are 12 of the best-known, largest, most historically and horticulturally important gardens in Cornwall. Its members include private owners, National Trust gardens and garden businesses with a worldwide reputation for innovation and excellence.
Enjoying the warmth of the Gulf Stream, these magical Cornish gardens are home to some of the most exciting, rare, and beautiful plants and trees in the British Isles.
Cotehele house is one of the least altered of the Tudor houses in the United Kingdom. The house was designated a Grade I listed building in 1951.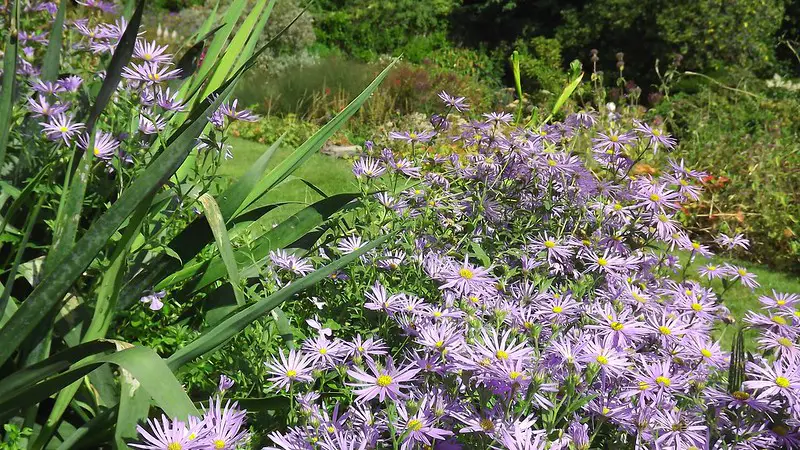 Cornwall today
Recently Cornwall has revived its place as a regional center of the arts and producer of artisanal products including international award-winning sparkling wine from Camel Valley Vineyards, Yarg cheese, and England's first home-grown tea farm, Tregothnan.
Tate Gallery St Ives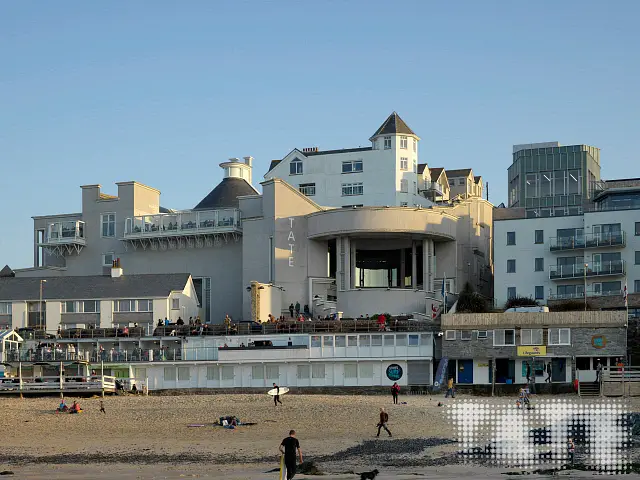 In Victorian times numerous artists came to the small town of St Ives to paint, attracted by its special quality of light. These artists included Barbara Hepworth, Naum Gabo, Alfred Wallis and Mark Rothko. In the mid-1980s the Tate decided a gallery should be built to showcase works by artists who had lived or worked in St Ives, loaned from its collection. The Tate Gallery, St Ives opened in June 1993. Since then, the gallery has been an outstanding success with an average of 240,000 visitors per year.
In July 2018, Tate St Ives was awarded Art Fund's prestigious Museum of the Year 2018. The prize money has been used to develop an artist-led community strategy for St Ives.
International Award-winning Camel Valley Vineyards.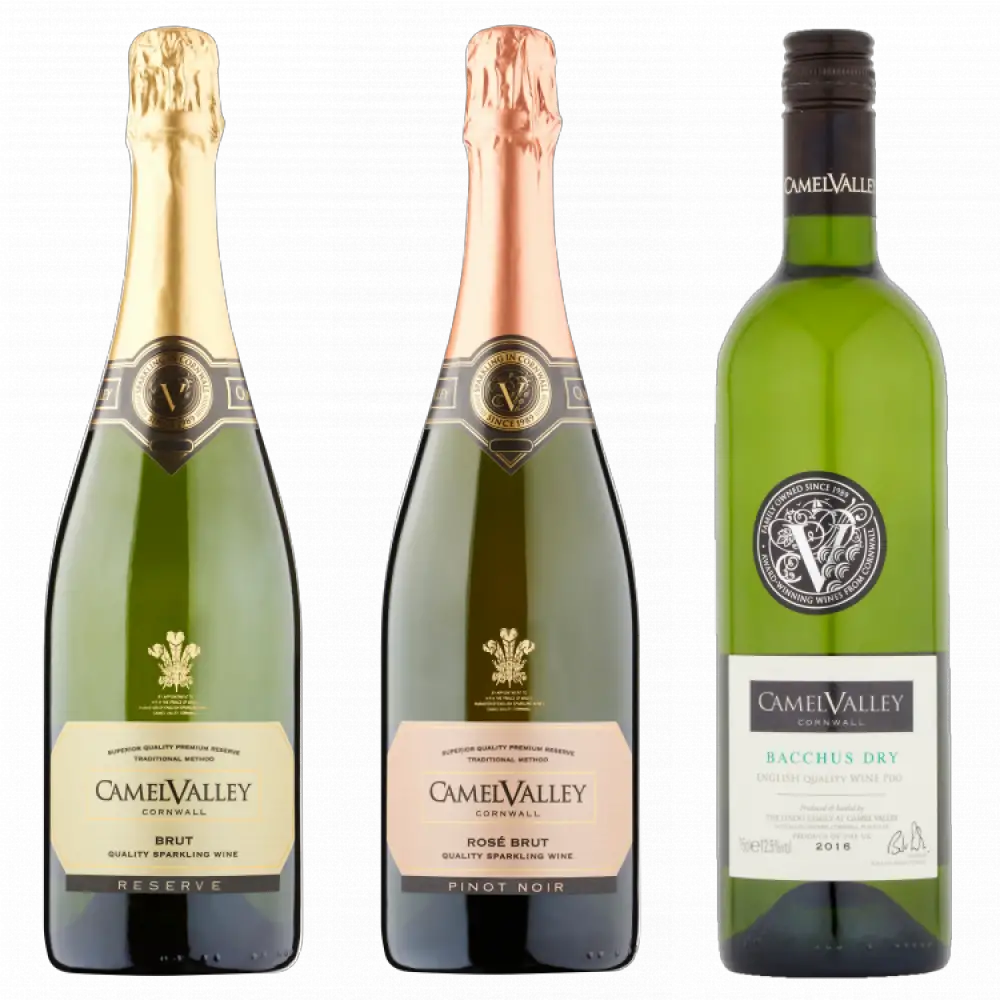 Camel Valley vineyards has been producing award-winning, world-class wines in Cornwall since 1989. An ex-RAF pilot and his wife planted vines on their farm in the heart of the Cornish countryside. Camel Valley produced Cornwall's first Traditional Method sparkling wine as well as still wines. Its wines began winning awards in 2002; in 2010 Camel Valley 'Cornwall' sparkling wine was awarded "Best International Traditional Method Sparkling Wine" in 2010 in Verona, outpacing Bollinger and Roederer.
Camel Valley sparkling wine has been served at Buckingham Palace and to first class passengers on British Airways flights. Cornwall's Camel Valley has become the first English wine producer to be granted a royal warrant.
Camel Valley wines can be ordered on its website, Camelvalley.com, but sadly no shipping to the United States at this time.
"Supreme champion" artisanal cheese from Lynher Dairies.

Lynher Dairies Cheese Company makes several outstanding cheeses at their farm near Truro. Cornish Yarg is a semi-hard cow's milk cheese which, before being left to mature, is wrapped in nettle leaves to form an edible, though moldy, rind. The texture varies from creamy and soft immediately under the nettle coating to a Caerphilly (a soft cheese from Wales) cheese-like crumbly texture in the middle.
Cornish Kern, an alpine-style cheese, was named World Champion Cheese at the 30th annual World Cheese Awards. In 2017 when Kern won Supreme Champion at the World Cheese Awards. Despite coming to market only two years prior, it beat 3,000 cheeses from 34 other countries (including France) to win the award. lynherdairies.co.uk
The first English-grown tea at Tregothnan Tea Estate.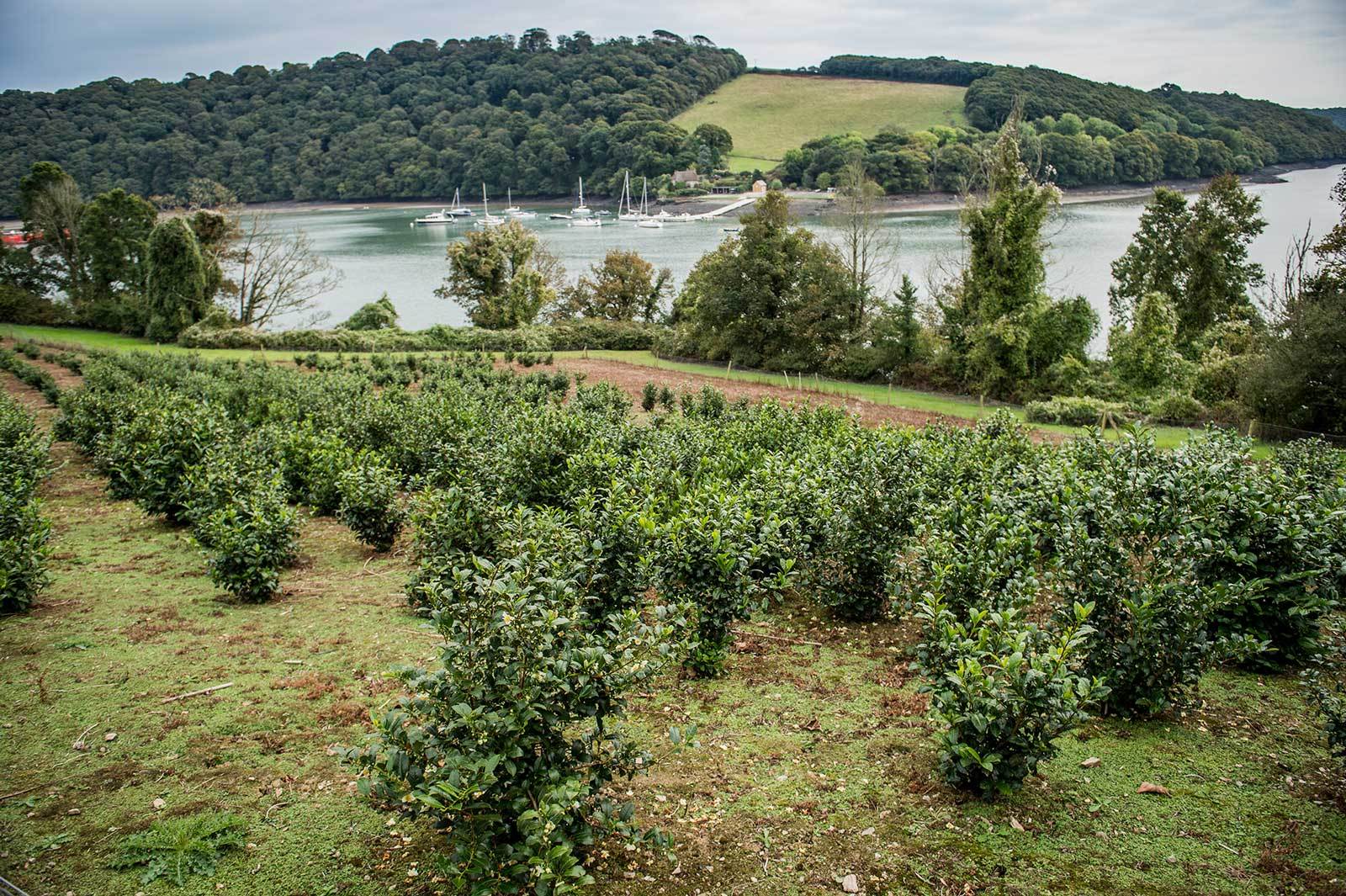 Tregothnan is Britain's first home-grown tea, heralded as the 'new Darjeeling.' Tregothnan produces some of the world's rarest and highest rated teas. In 2019 a Tea Epicure tasting confirmed that Tregothnan ranked at the very TOP tier of tea in the world, beating Chinese and Indian producers who have been perfecting their techniques for thousands of years.  tregothnan.co.uk
How to spend a virtual day in Cornwall
Start your day with a Cornish breakfast
The big Cornish Breakfast will power you through the day. The Cornish breakfast at the Samphire Restaurant, located above the stunning Fistral Beach, includes, "Rosedown Farm free-range eggs any style, Warren's pork sausage, two rashers of dry cure Cornish bacon, baked beans, oven roasted tomato, field mushroom," accompanied by a pot of tea or coffee. In the past traditional Cornish breakfasts have included pilchards and herring.
Listen to traditional Cornish music
Traditional Cornish music is not as widely known as that from Ireland and Scotland. Yet traditional music is thriving, with plenty of new tunes joining a sizeable historical repertoire. At festivals and events across Cornwall, the Isles of Scilly and Brittany Cornish music can be heard with music from other Celtic nations.

Even if you were in Cornwall it would be difficult to find live music, as many events have been cancelled due to the coronavirus outbreak. But thanks to a couple of enterprising lad, creators of the Cornish Trad website, you can enjoy Cornish traditional music virtually via their YouTube channel.
Read a book set in Cornwall

Dame Daphne du Maurier began writing in 1928, and many of her bestselling novels were set in Cornwall, where she lived for most of her life. In her novel, Jamaica Inn, she describe the nocturnal activities of a smuggling ring based at the inn, portraying a hidden world of tense excitement and real peril. In Du Maurier's novels, Frenchman's Creek and Rebecca, the windswept Cornish coast and adventure on the high seas provide dramatic backgrounds for creepy storytelling.
Cornwall native Rosamunde Pilcher set most of her novels there. The Shell Seekers is a family saga played out against a Cornish backdrop, bringing the setting and scenery to life. Discussing Pilcher's work, an Amazon reviewer said, "Her characters are rich with secrets, desires, past events that they struggle to understand. All that makes for a realized life. She also has dogs in her books, which I love, because she takes walks on beaches with them, and you can feel the weather and hear the wind whistling past."
Other Pilcher books worth reading are Coming Home—set against the backdrop of an elegant Cornwall mansion before World War II and a vast continent-spanning canvas during the turbulent war years—and  The Empty House–all Virginia wanted now was to take her daughter and son to a seaside cottage in Cornwall…
The Salt Path by Raynor Winn is an unflinchingly honest and true story of the walk she and her terminally ill husband took along the 630 miles of the sea-swept South West Coast Path, from Somerset to Dorset, through Devon and Cornwall. It is ultimately a portrayal of home—how it can be lost, rebuilt, and rediscovered in the most unexpected ways.
The historical novels behind the hit television series, Poldark, begin with Ross Poldark, by Winston Graham. Set against the sweeping Cornish landscape, this heartwarming saga features Captain Ross Poldark, a genteel and respected man and soldier whose life is affected by events in England and Cornwall from 1783 to 1820. The outcome of these events decides the fate of England's politics, church, and social structure, and the lives of Ross, his family, and his neighbors.
Buy unique Cornish wares
Seasalt
Need some seaworthy duds? Seasalt is a Cornwall-inspired clothing brand known for its modern take on nautical clothing. We are coveting Seasalt's 100 percent cotton Scenery Jumper (sweater), with its  bold abstract design inspired by the modern artists of St Ives. Or the Merino wool blend Polkerris Jumper, whose bold, dynamic pattern was inspired by Expressionist artwork.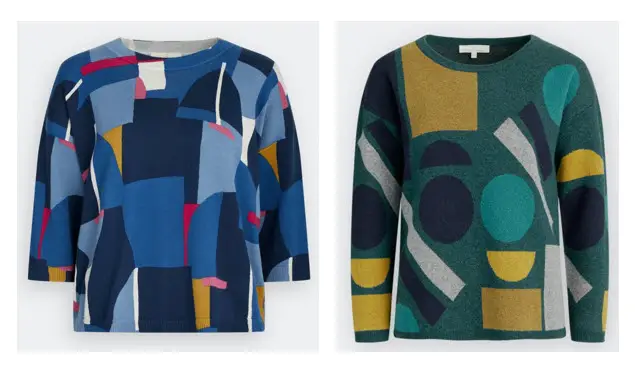 Tregothnan Tea
Bring some tea home from your virtual tour through Cornwall. Cornish teas from Tregothnan can be purchased on the estate's website.  Tregothnan is the first-ever English tea company to have created a range of black tea, green tea, and herbal infusions homegrown on British soil.
Cornish tea leaves are blended with the finest leaves from Assam and Darjeeling to create a range of distinctive flavors. For these times of self-quarantine Tregothnan created Virtualitea tea packs, which you can send to friends and family and have a Zoom "tea" together. TREGOTHNAN.CO.UK
In the U.S., Tregothnan teas and their delicious Housekeeper's Biscuits (made with Cornish clotted cream) are available to order online from BRITS, a store opened by  devoted Anglophiles in Lawrence, Kansas. BRITSUSA.COM
Cream Cornwall
Who doesn't love a mug to remember a splendid trip? Perhaps some mackerel heads imitating Stargazy Pie to greet you and your morning coffee? Cream Cornwall took the creatures of the sea and splashed them across a range of dinnerware. Cornwall's longtime association with the mackerel is especially celebrated.
The cotton Fox Tea Towels are inspired by life at Trenwith, a beautiful 16th century estate which sits nestled in the Cornish countryside above a sheltered creek on the Helford River. Printed in Staffordshire, Great Britain, sewn in Falmouth, Cornwall.   CREAMCORNWALL.CO.UK
Have a Cornish Cream Tea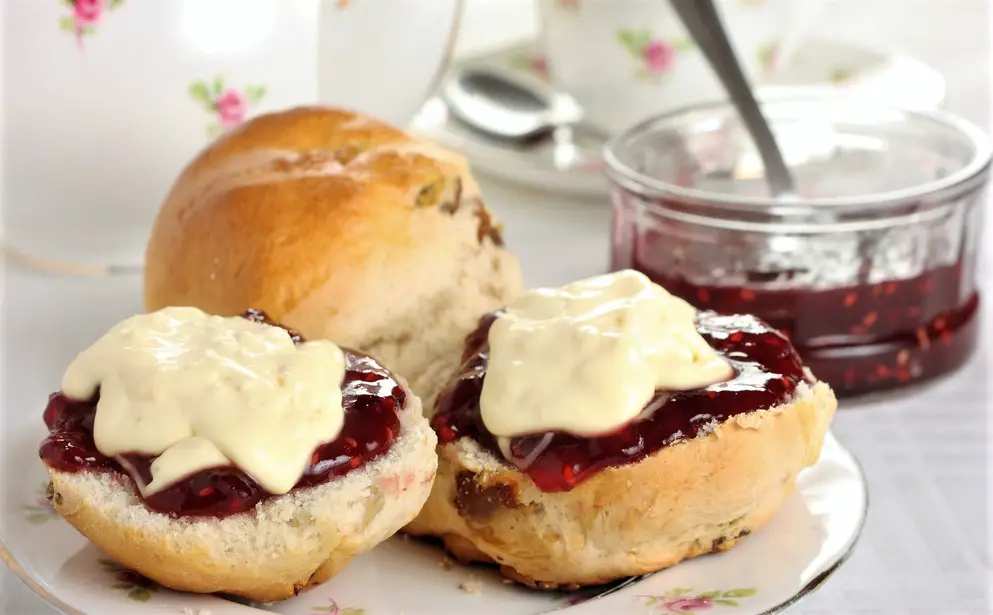 Correct etiquette is an essential part of any truly Cornish cream tea, as Rodda's, makers of premier Cornish clotted cream, will tell you.
Brew a pot of tea and provide a second pot of fresh, hot water so your guests can dilute any over-brewed tea.
The person nearest the pot should pour for everyone.
Tea is poured in first, followed by milk and sugar.
Split your scone in half (by breaking, not cutting), then spread your jam before dolloping some clotted cream on top—that's the Cornish way.
In Devon, the next county over, you would plop the ham on top of the cream.
According to Rodda's Creamery, which has been making Cornish clotted cream since 1890:  "If you see the words 'Cornish clotted cream' on a label, you can be sure that the product inside has been made from our distinctively rich and creamy local milk (a product of Cornwall's sea breezes, and subtropical climate) and with the traditional cooking method we've been using here in Cornwall for generations."
Here's the recipe for proper Cornish scones from Rodda's.
It's cocktail time. Pour yourself a Dark 'n Stormy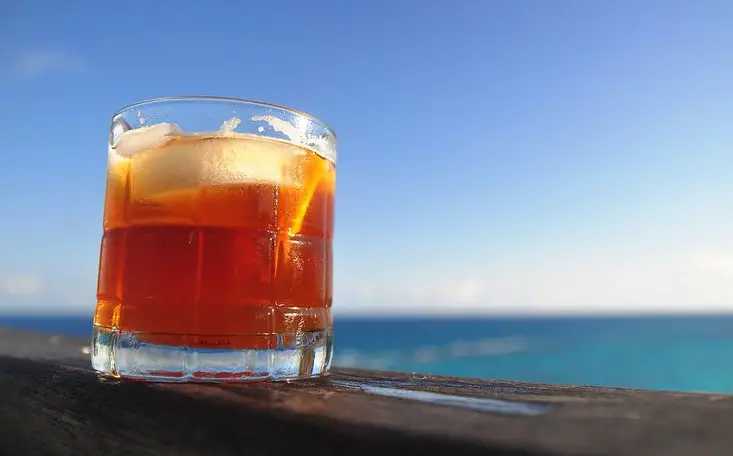 Yo ho ho and a bottle of rum! Toast Cornwall's long tradition of trade, rum, and the sea with this modern drink with roots in the Eastern Caribbean trade. The Dark 'n Stormy is a simple but delicious two-ingredient cocktail of dark rum (the "dark") and ginger beer (the "stormy") and is trademarked by Gosling's. Recipe on Liqour.com.  Or if it's a hot summer day try this Slushy Dark and Stormy Cocktail from Chowhound.com.
Enjoy a Cornish seafood dinner
Crab cakes are perfect for an easy summer dinner. Cornish crab cakes are different from the Maryland-style crab cakes that are the standard in the USA. In Cornwall mashed potatoes are used as to bind the ingredients, and they tend to be heavier—but stick to your ribs helps weather those bracing winds. The flavoring is different, too—onions and herbs instead of Old Bay Seasoning,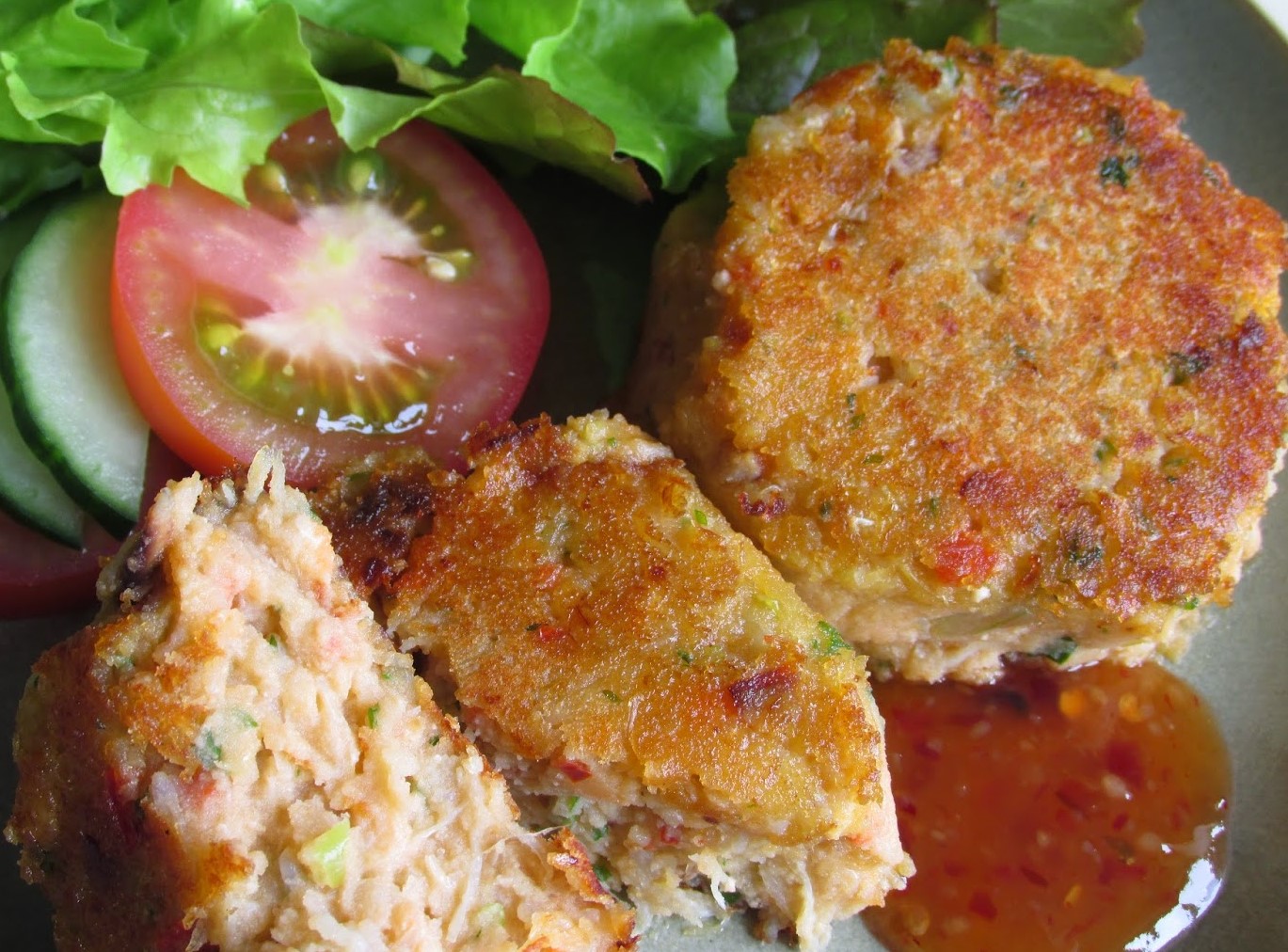 This recipe for Cornish crab cakes from Recipes from a Cornish Kitchen is simple and can be prepared ahead. Serve with a marinated tomato salad.
Want more Cornwall? Watch this week's feature film: Saving Grace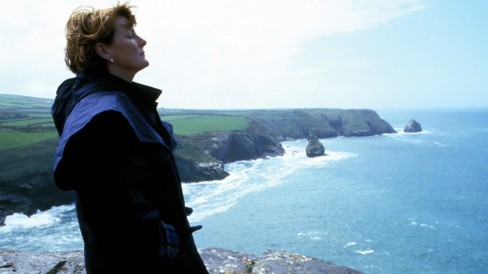 Saving Grace (1986) features Brenda Blethyn and Craig Ferguson as unlikely partners in a business venture that takes them from the pleasant coastal fishing villages of Cornwall to the dark backstreets of London.
Shortly after the death of her husband, respectable, reserved, and champion horticulturalist Grace Trevethyn (Brenda Blethyn) discovers that her late husband ran up more than £300 million in debts, as well as death taxes.
As she further finds, Mr. Trevethyn used their house in Cornwall as collateral for his business loans, leaving her faced with the possible the loss of her home. Grace's gardener (Craig Ferguson), who has been trying to grow a special crop of his own behind the vicarage, offers Grace a way out of her predicament, using her prodigious skill with plants.
Saving Grace is available on Amazon Prime.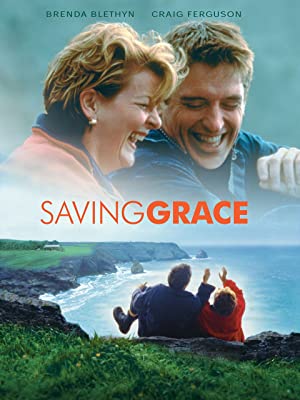 *     *     *
You may also like
Go to the Blue Hare homepage for more articles for fabulous women