"Curb appeal" is important, but even more so is "just-inside-the-front-door appeal."  It's that feeling guests get when they smell the natural seasonal scents, see everything sparkling, and feel the warmth that permeates comfy rooms splendid with holiday decor.
Of course, the holidays are the busiest time of the year for most of us, so whatever we spend our time on (whether it's cleaning, or decorating, or gifting) must give us the most impact for the least effort.
With that in mind, we compiled our Blue Hare Most Loved list for getting your house in shape for the holidays. Make this the year your gift to your guests is your beautiful home.
The Blue Hare Most Loved List
Your path will beckon your guests to your front door with these delightful holiday touches.  Remember when hanging lights on your shrubbery meant wrestling with an uncooperative tangled string only to discover that they wouldn't light up because one bulb had burned out?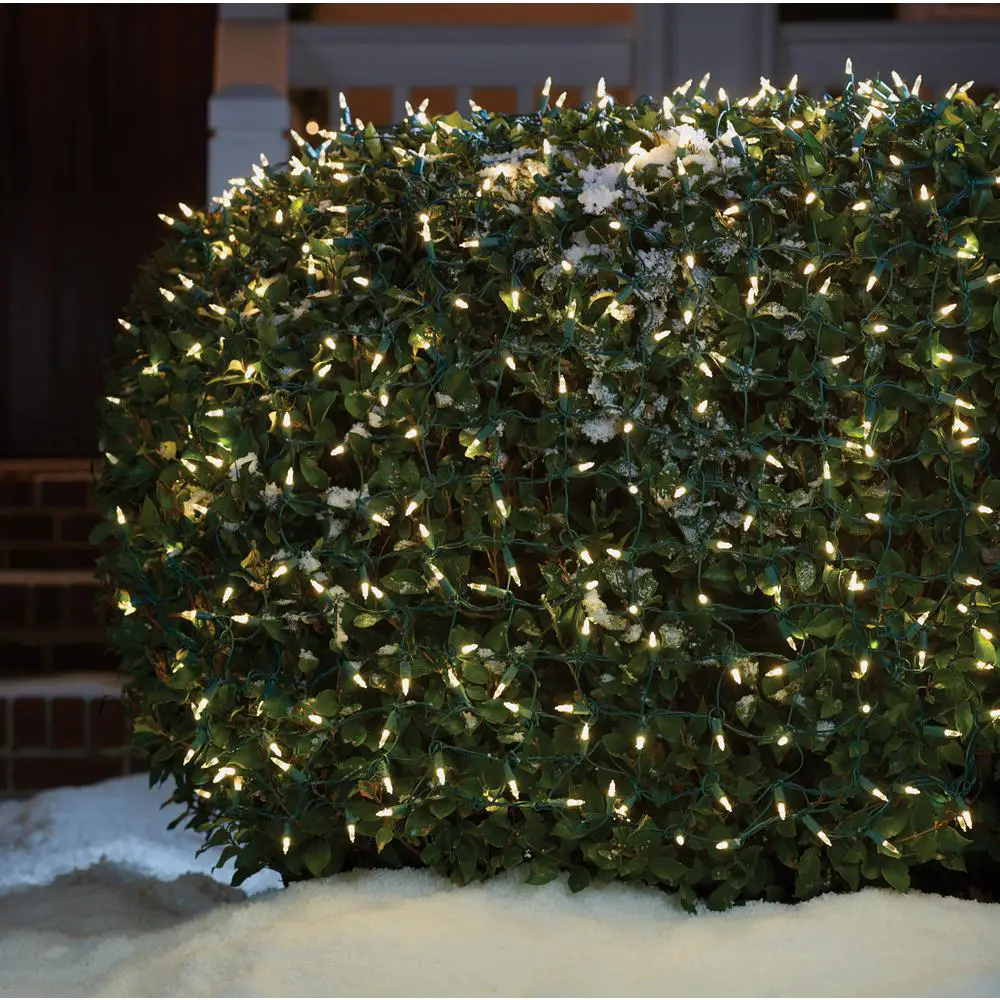 With a 300 LED Smooth Mini Net Light set from Home Depot, you simply drape the whole thing over your shrubs like you're throwing a blanket over a bed.  If one bulb burns out, the others stay lit. That's it! The concept is brilliant and so are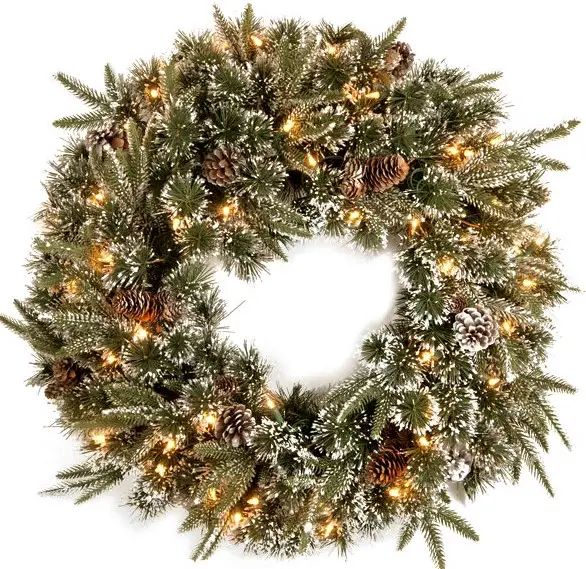 the lights.
Your front door needs a centerpiece, just like your table. Nothing says welcome more than a stunning, seasonal wreath like this one from Joss and Main. Made of tiny cones and coniferous boughs with touches of gold and sparkling snow, this work of door art is pre-lit with 50 tiny clear lights.
In the door
Chances are, your guests are going to arrive at your house in boots.  And those boots are going to be wet and snowy and maybe even muddy.
Boot trays aren't décor; they are a seasonal necessity.  The online site The Strategist reviewed the best boot trays on Amazon. One of their top choices is the BirdRock Home Rubber Boot Tray.  Read a particularly enthusiastic review extolling all its benefits.
A clean sparkling house
Joan Rivers once said, "I hate cleaning! You make the beds, you wash the dishes and six months later you have to start all over again". We can't promise you fun but we've done our best to choose interesting products. They are either indispensable, easy on the environment, transport you to France for a moment, or at least smell good and won't dry out your hands.
Step one to speed up your cleaning chores is to get yourself a good, roomy caddy. Next stock it with what you'll need before you set off to clean.  How many times have you run up and down stairs—not that it's not good for us—to retrieve a product that you left in the kitchen when you're cleaning the upstairs bathroom.  In the interest of moving things along, a caddy with all your tools will keep you focused on the job at hand.  The Casabella Rectangular Storage Caddy is big, spacious, easy to carry, well loved by reviewers.

There always are those delicate dishes and glasses that can't go in the dishwasher. That's when you need a gentle but effective dish soap.  Made with essential oils and plant-derived ingredients, Mrs. Meyer´s Clean Day Dish Soap in the Lemon Verbena scent is an "Amazon's Choice".  It removes grease, dirt, and residue, and eliminates stains.  It's free of phthalates, glycol solvents, chlorine, formaldehyde, artificial colors, and parabens.  And best of all, it is not tested on animals.
Dusting is a must-do chore if you are entertaining.  But it doesn't have to be daunting.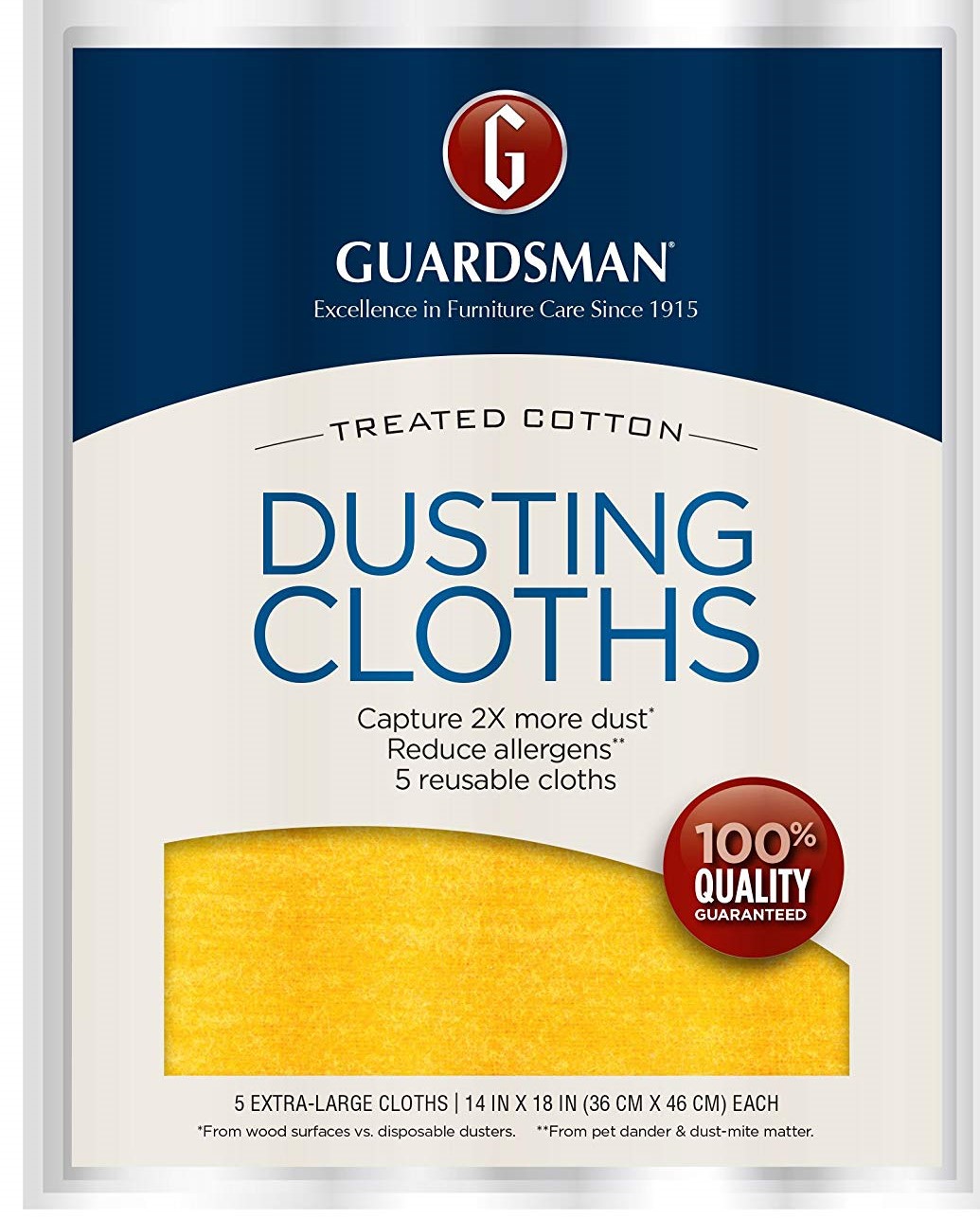 These genius Guardsman Wood Furniture Dusting Cloths are specially treated, residue-free cloths that trap and lock-in dust.
They work so much better than paper towels or other rags that just push around dust and leave fibers behind.  And you're not spraying anything into the air.  Instead of holding a can in one hand and cloth in the other, you can breeze along one-handed. They are made of super soft cotton flannel that won't scratch delicate surfaces.  And the best part: rinse, air dry, and reuse.
Part of the fun of entertaining in your home is the noise, the laughter, the movement, the chatter…and the occasional mishap with food or drink. The sooner a stain is treated, the less likely it is to be a permanent stain.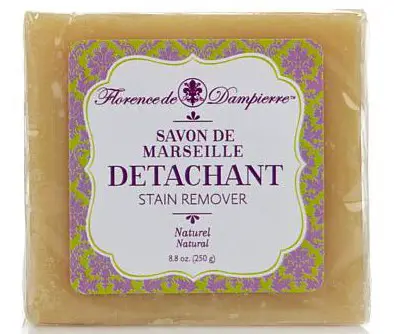 You can whisk out this amazing little cube and save the day. Incredibly concentrated, it can be rubbed directly onto laundry, carpet and upholstery to help clean and remove stains. It even works on tough stains like grass, chocolate, ink, or makeup.
Just rub the cube directly onto the stain then wipe away with water or wash with laundry detergent. Your guest won't feel guilty and you will look so efficient and in control.  And how impressed will your guests be that you use French stain remover?  Cela va sans dire!
What smells so good?
Candles are everywhere for the holidays so for Blue Hare to choose from them all, they really had to distinguish themselves.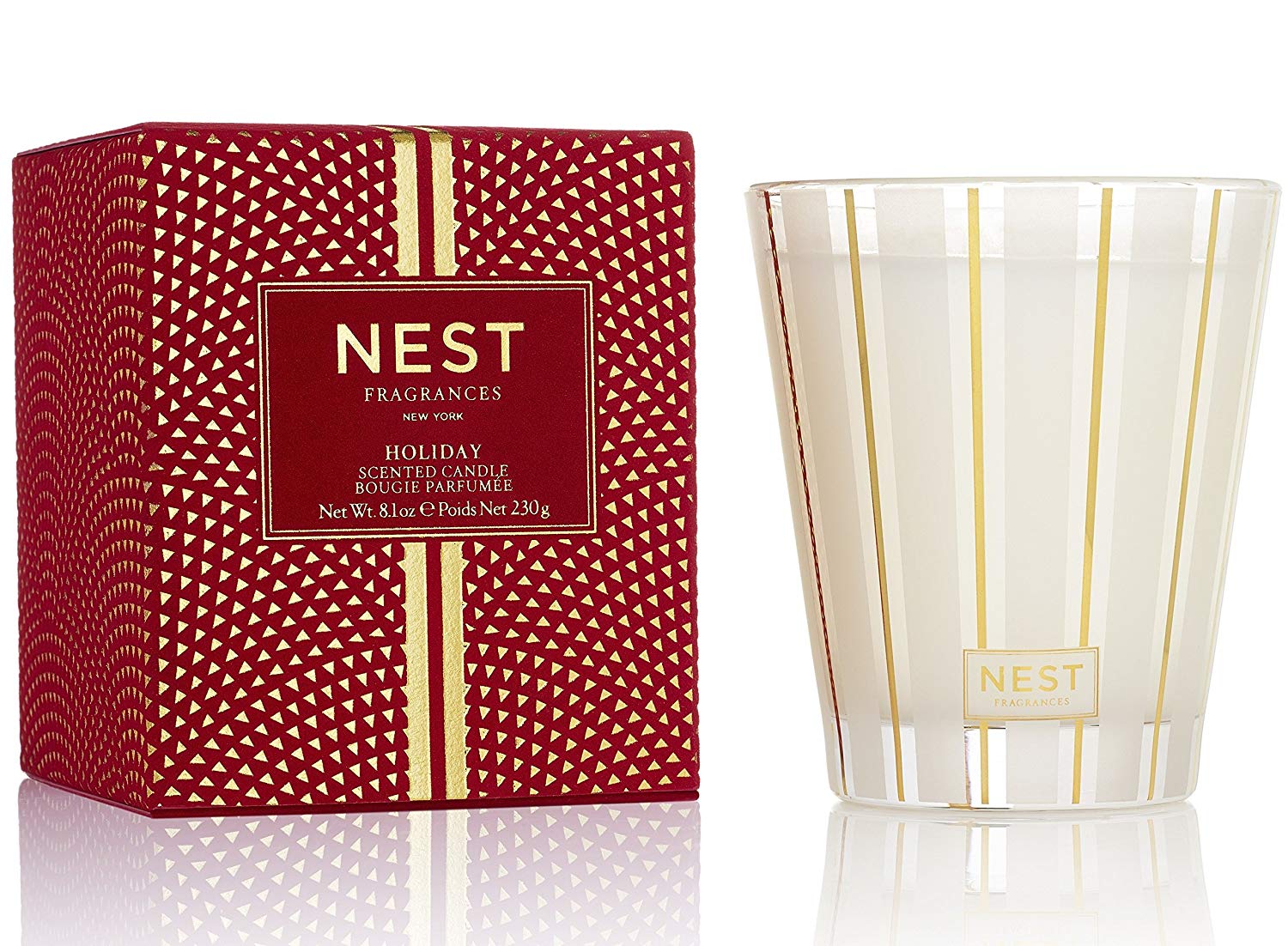 We love the scent of NEST Fragrances Holiday classic candle, with its blend of pomegranate, Mandarin orange, pine, cloves, and cinnamon with a hint of vanilla and amber. The glass is custom designed and touched with gold and will burn for up to 60 hours.
Essential oil diffusers are everywhere for the holidays but it was the scent that made us choose Thymes Frasier Fir Reed Diffuser with its pine needle design.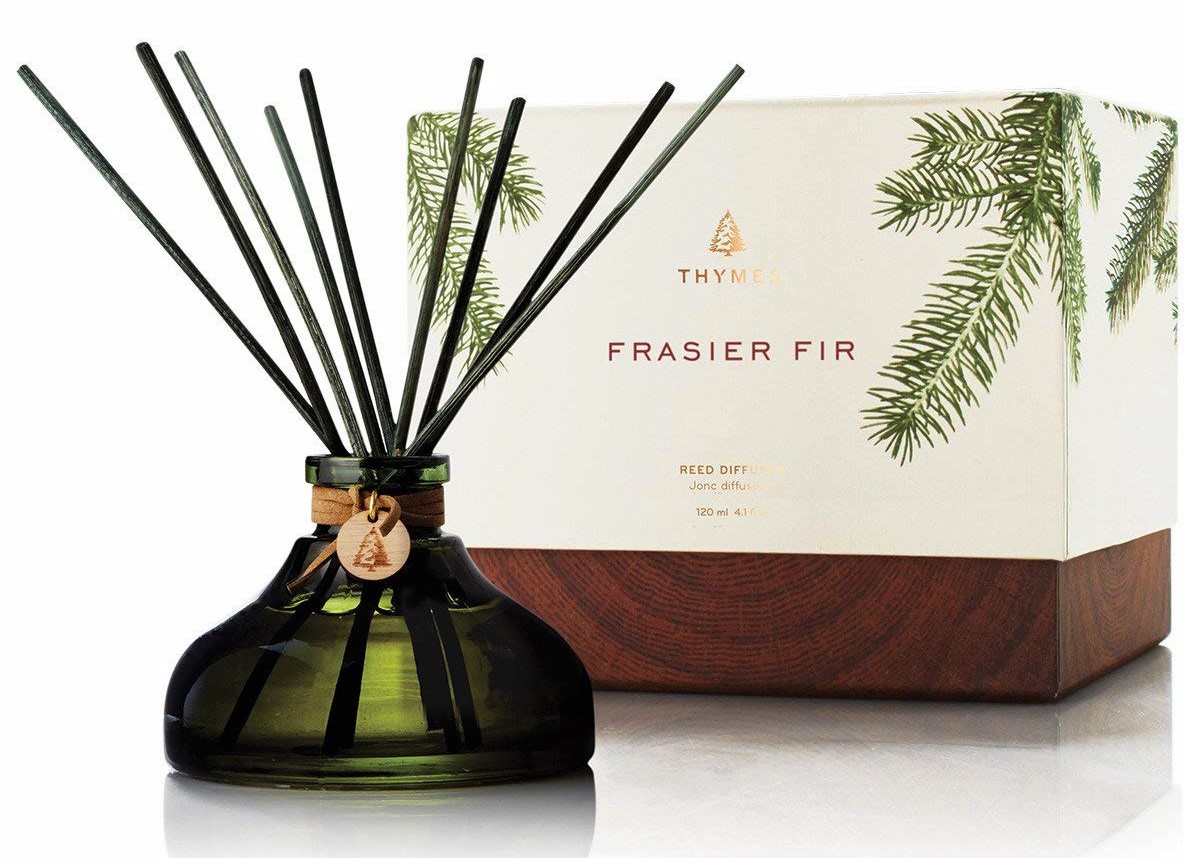 Forget gardenia, or rose, or lavender; is there a better scent for your house during the holidays than Frasier fur?  After all, this tree, native to the Appalachian Mountains of the Southeastern United States, is the Christmas tree of choice.  So if you decide not to have a tree this year, based on the scent, your guests will think they just haven't found it yet.  The diffuser is refillable when the oil runs out.
Potpourri is a delightful carryover from another era and we say, bring it on!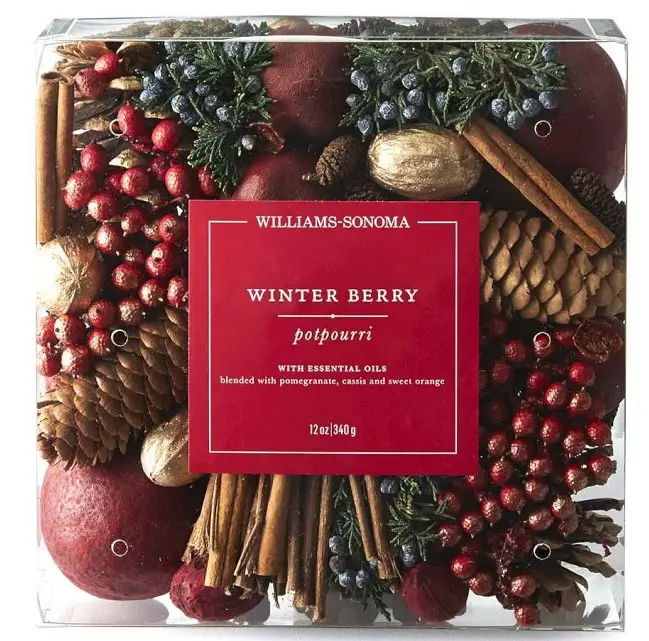 This gorgeous winterberry Williams Sonoma potpourri contains pomegranates, cinnamon sticks, juniper, pinecones, mahogany pods and other natural botanicals.  And it's seasoned with premium essential oils and essences.
If winterberry doesn't strike your fancy, there are myriad other Williams Sonoma seasonal potpourri concoctions, including winter forest, spiced chestnut, frosted gingerbread, and mulled cider.  There's something so appealing about bowls of potpourri in your house, kind of like you brought your garden inside for the winter.
 Kitchen to Table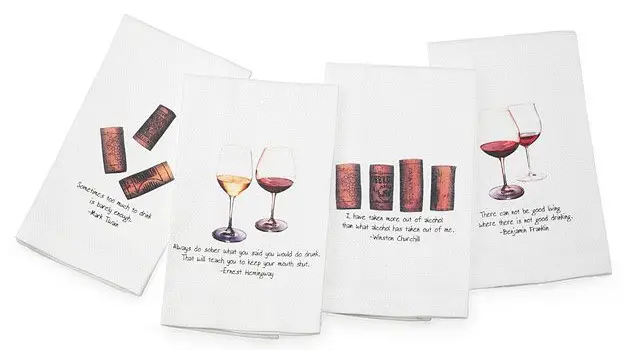 What pairs better with wit and wisdom than a full-bodied burgundy? This set of dish towels, made in the USA of 100% cotton, features choice quotes about wine from history's most influential leaders and writers. Clever, funny and memorable, this set of four towels is sure to please any palate. We won't spill all the quotes but will leave you with Ernest Hemingway's: "Always do sober what you said you would do drunk. That will teach you to keep your mouth shut."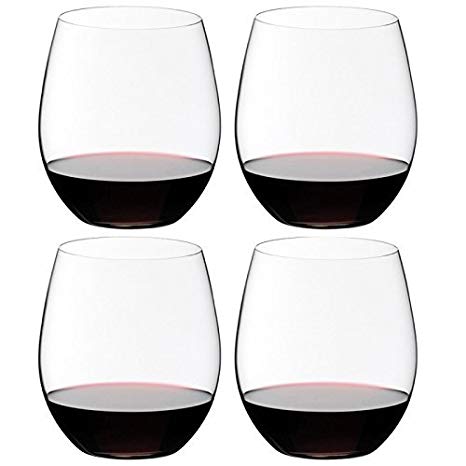 While we're on the subject of wine, we recommend these Riedel O Wine Tumbler Cabernet/Merlot, slightly oversized 21-ounce stemless glasses for enjoying that bottle of Cabernet or Bordeaux you've been saving for the perfect special occasion. The oversized bowl allows fuller-bodied wines to aerate, while the thin and slightly tapered rim directs the flow of the wine to the front palate to enhance a bold red wine's more nuanced sweetness.
And on a practical note, we swear the whole stemless wine glass movement came about because of too many ruined white or beige carpets.  Stemless glasses don't take up as much room in the dishwasher either.
Yes, of course, everyone needs platters for the holidays.  But not plain, white oval ones.  Platters should be show pieces that befit your culinary efforts.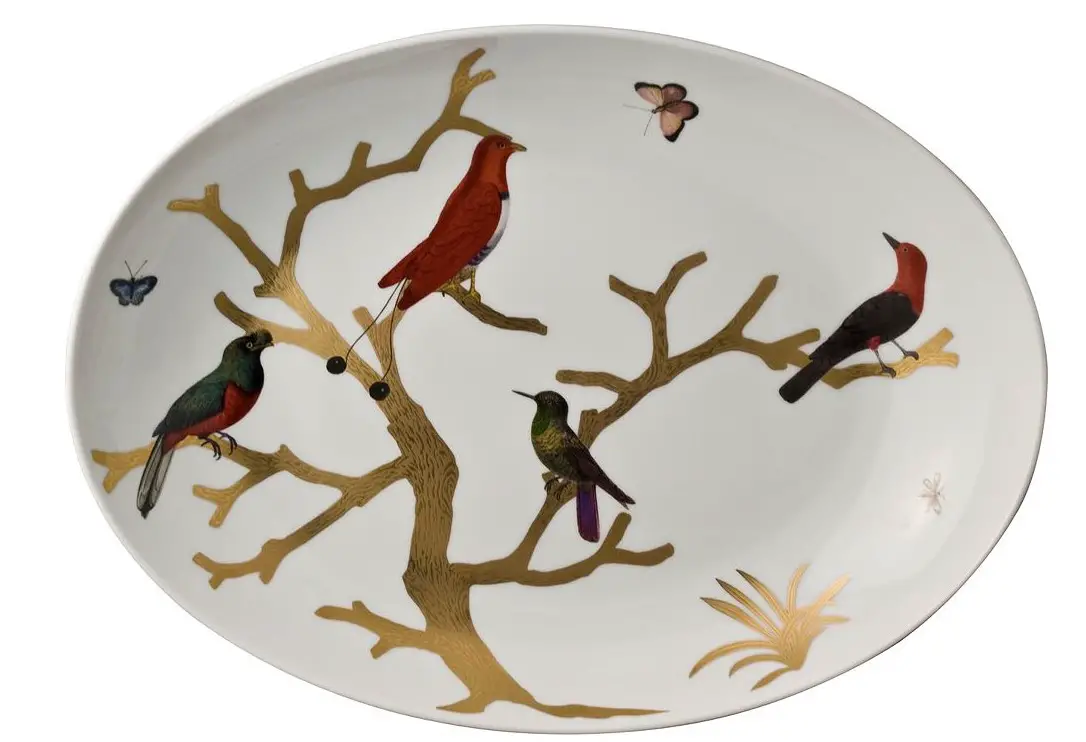 This Bernardaud porcelain oval platter is so eye-catching, it might well be a topic of conversation at your table.  At 15 inches in diameter, it will hold a small turkey or your roasted veggies, sweet potato dish or whatever else you concoct in the kitchen.  But you may well decide it belongs instead on a stand on your mantle.
Your room looks lovely!
A Scandinavian winter can be a forbidding place, with frosty nights seemingly stretching on for months. And yet those Scandinavians maintain a positive outlook, in part, by finding ways to cultivate a cozy, inviting atmosphere in their homes.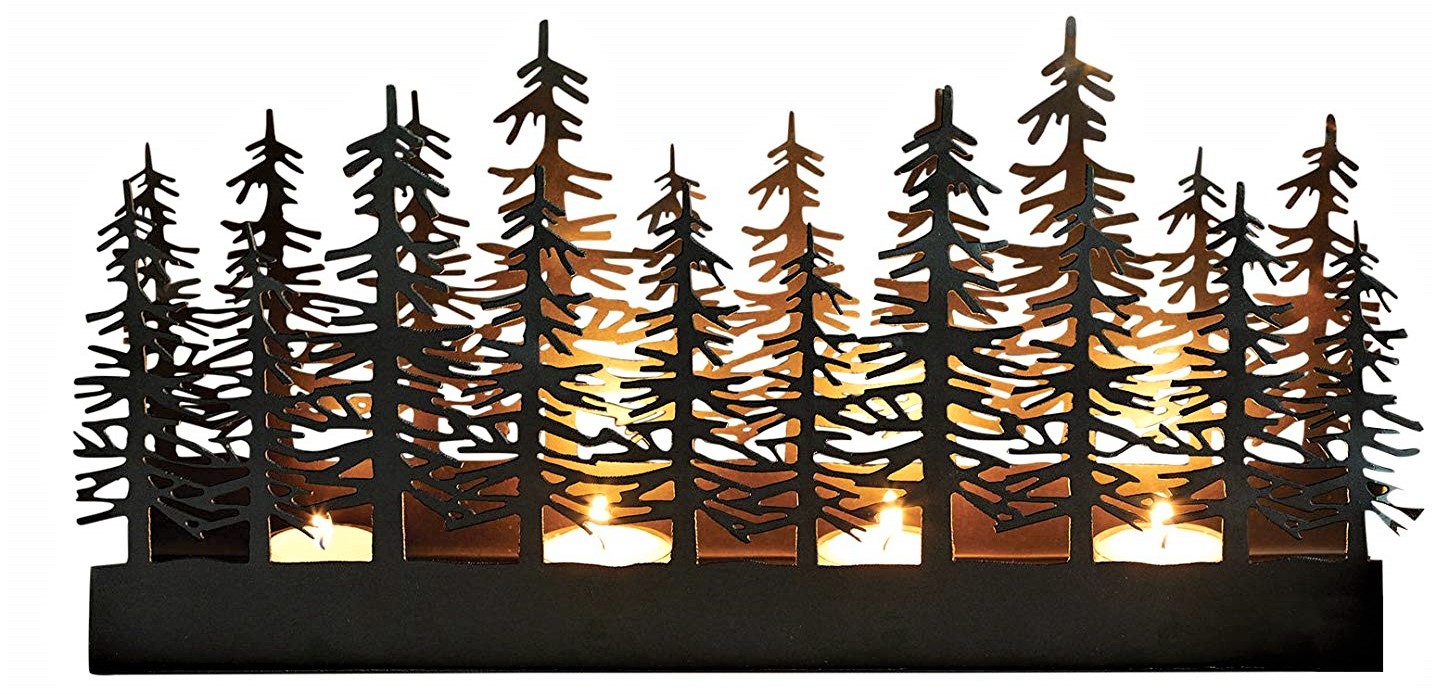 You can do the same in any season with this Nordic-inspired tea light holder. Rather than just a single candle, it hosts a whole row of them, tucked behind the silhouetted branches of an evergreen forest of laser-cut metal. This warm, shimmering landscape makes a welcoming centerpiece for your dinner table or smorgasbord, as well as looking at home on your mantle or console table.

Your guests will want to curl up on your couch and cover themselves with this Treasure & Bond Jersey Rope Ribbed Throw.  Forget furry or fuzzy—this chunky blanket looks like a fisherman knit sweater.  It's just right for curling up by the fire with some cocoa.  It comes in three other colors besides the one pictured.
For something warmer we like this spencer & whitney throw made of Australian wool. Soft, light, and breathable it can be used year-round. Comes in an attractive box so makes a nice gift, too.
Be prepared for unexpected overnighters
If someone at your dinner party has one too many, or if the weather is bad, your guest bedroom and bathroom will be at the ready.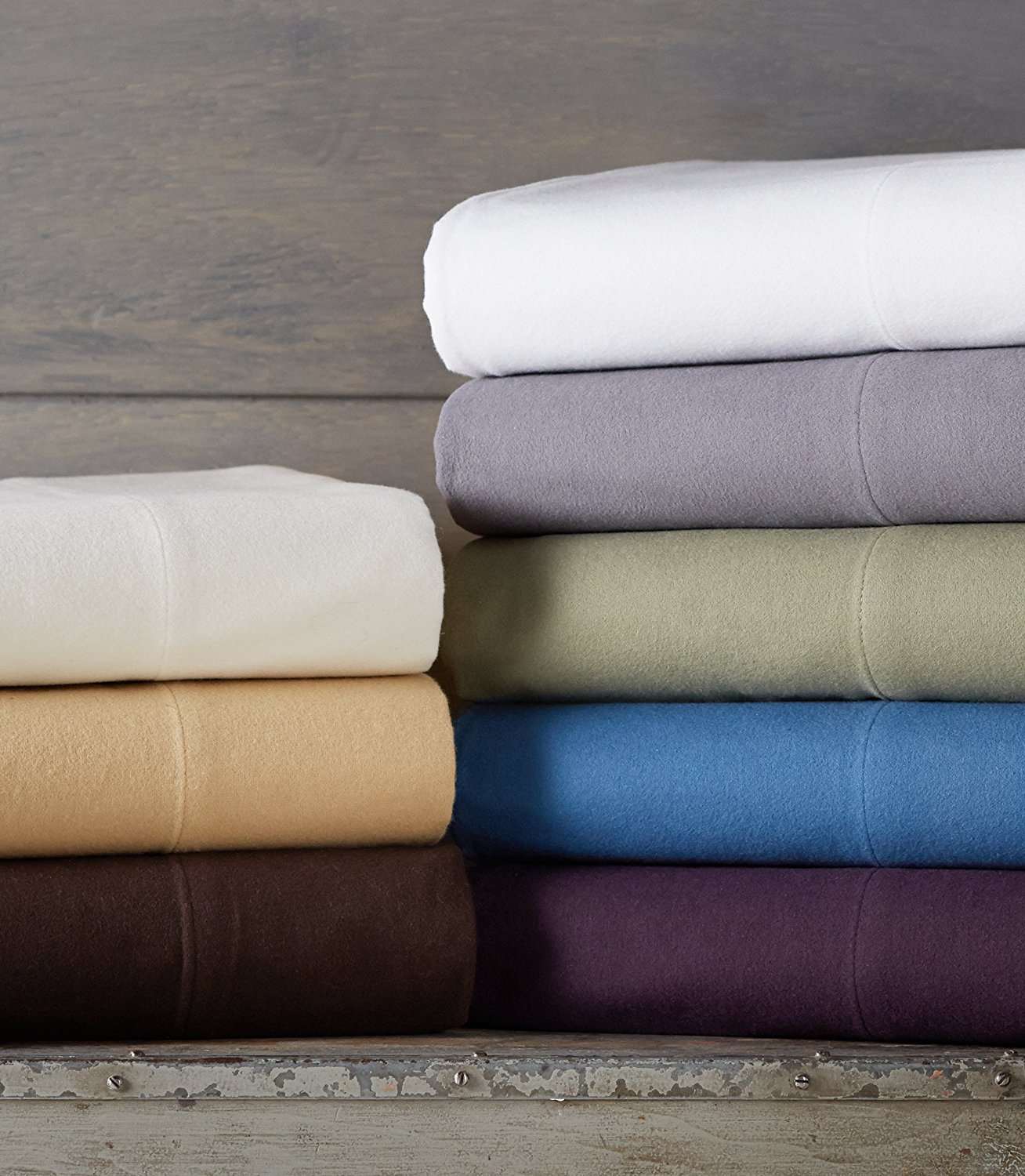 Make up your guest bed with these Pinzon Signature 190-gram cotton heavyweight velvet flannel sheet set, so popular on Amazon that they are constantly selling out.  They come in subtle, not garish, colors that will go with any bedding and room décor.
And don't forget the guest bathroom. These lovely Caspari disposable guest towels are both striking in design and durable in function.
Thoughtfully designed to elevate any occasion, they feature artwork and designs from museums and artist around the world. Each is made of triple-ply tissue and printed in Germany with non-toxic, water-soluble dyes and food-safe ink. They are FSC-certified and made using environmentally-conscious raw materials, which ensures they are both biodegradable and compostable. They also come in white and gold.
Top photo: Christmas at Chateau de Chambord in the Loire Valley, france.fr
 *     *     *