It's the holidays again. Parties beckon–we're ready to have a tipple (or two) and dress to sparkle in our most festive attire. But what to give your hosts? A bottle of good wine is always a welcome gift, but the holidays call for the bar to be raised.  Here are 10 gifts you'll enjoy giving to your hosts—or you can don your hostess outfit and give a gift to yourself!
RED BEE WHITE HONEY GIFT BOX, $45.00
Turns out those plump yellow and black insects know exactly what they are doing.  Honey has been called the perfect food.  It offers natural health benefits and has risen to artisanal status, much like wines, coffees and olive oils. Honey aficionados even discuss honeys according to their balance, overtones and finish.  Consider this hostess gift: two Mason jars of natural honey – one is creamy white and spreadable, the second is a wildflower honey with a chunk of honeycomb. They come nested in a red "Save the Bees" gift box with an olive oil wooden dipper.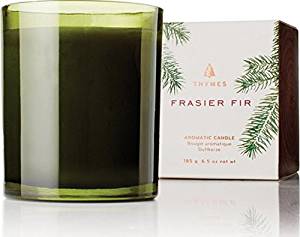 THYMES FRASIER FIR GREEN GLASS CANDLE, $29.00
Nothing heralds the holiday season more than the crisp, fresh "walk-in-the forest" aroma of a fir-scented candle. This festive candle radiates the luscious warm scent of the Frasier Fir tree.  As one reviewer aptly explained, "Light it and in a few minutes, you will have a room full of pine trees."
L.A. BURDICK HANDMADE CHOCOLATES—SIGNATURE COLLECTIONS, $18.00–$74.00
Everyone loves chocolate, especially chocolate that is handcrafted from the finest, freshest ingredients. In this spirit, the bonbons created at L.A. Burdick are truly a treat. They exemplify founder Larry Burdick's vision to "combine Swiss know-how, French gastronomic thoughtfulness, and American imagination." Each bonbon is hand-cut or shaped, hand-garnished, hand-finished, and hand-packed. Small and elegant, these fine chocolates are the ideal size to experience the complexity of flavors.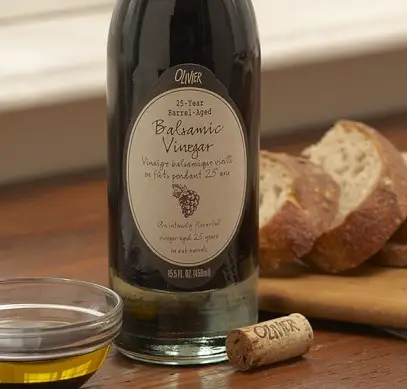 VSOP 25-YEAR BARREL-AGED BALSAMIC VINEGAR, $29.95
This aged balsamic vinegar is rich and smooth and, frankly, pretty spectacular. One splash will transform a humble Caprese salad into a gourmet experience.  From Modena, Italy, this fine vinegar is crafted from the pure wine must–unfermented grape juice–of white Trebbiano grapes, and then aged in oak barrels to nurture its rich aroma, flavor and color.  It's a total splurge,  but a transformative experience. And you can't often say that about vinegar.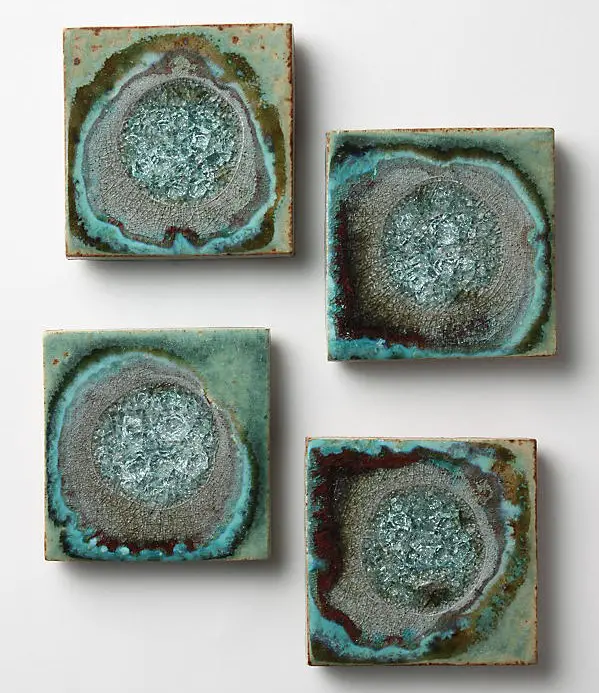 CELESTIAL COASTERS FROM ANTHROPOLOGIE, $40.00
Everyone loves the unexpected gift, statement pieces that are so reflective of nature that they are never out of place with any décor.  This set of four Celestial Coasters from Anthropologie are handmade of clay and glass, and finished off in one-of-a-kind glazes. They come in seven different, true-to-nature hues.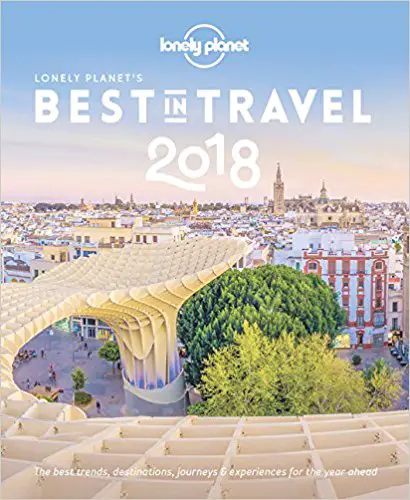 LONELY PLANET'S BEST IN TRAVEL 2018 HARDCOVER, $12.36
After the rush of the winter holidays, our thoughts often turn to getting away from it all. Here's a friendly travel companion guaranteed to inspire wanderlust in the New Year. Lonely Planet's Best in Travel ranks the must-visit countries, regions and cities for 2018. It shares destinations that offer best value and ones that are vegetarian and vegan friendly. There are also ideas for planning cross-generational family trips. Time to get the passport out and Rosetta Stone on your iPad.
MARIAGE FRÈRES EARL GREY FRENCH BLUE® TEA IN  CANISTER, $48.95
Long after the guests have departed, your hostess will appreciate this thoughtful gift. This classic tea blend pairs the fruity, zesty and lightly peppery notes of refined bergamot with the sweet-scented hint of cornflower. And, a little goes a long way. What's not to love!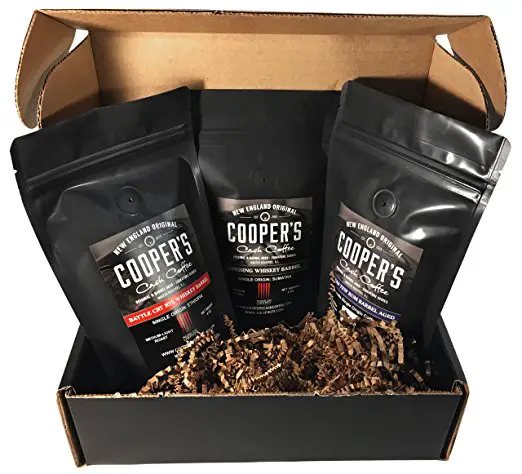 WHISKEY & RUM BARREL AGED WHOLE BEAN COFFEES, $34.95
For the host who appreciates the fine details of life,  indulge in this trio of barrel-aged single origin coffees–Sumatra Whiskey, Ethiopian Rye, and Rwanda Rum. Coffee beans are carefully roasted in small batches, with the master roaster writing the roast date, lot number, and initial on every bag.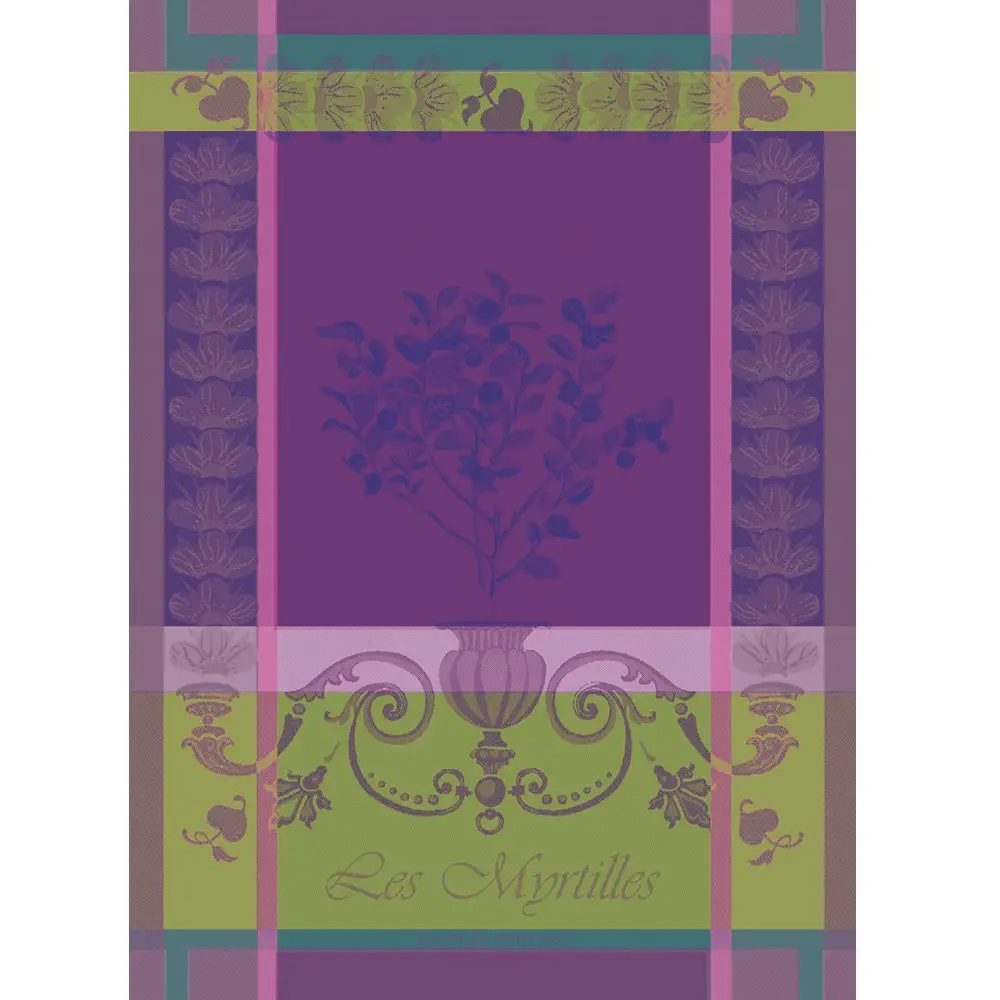 GARNIER THIEBAUT MYRTILLES (BLUEBERRIES) TOWEL, $20.00
A classic colorful French kitchen towel by Garnier-Thiebaut is a small luxury that is certain to please your most discerning Francophile friends. Made of 100% machine washable cotton, the towels in the Fruits and Vegetables Collection will brighten up any kitchen.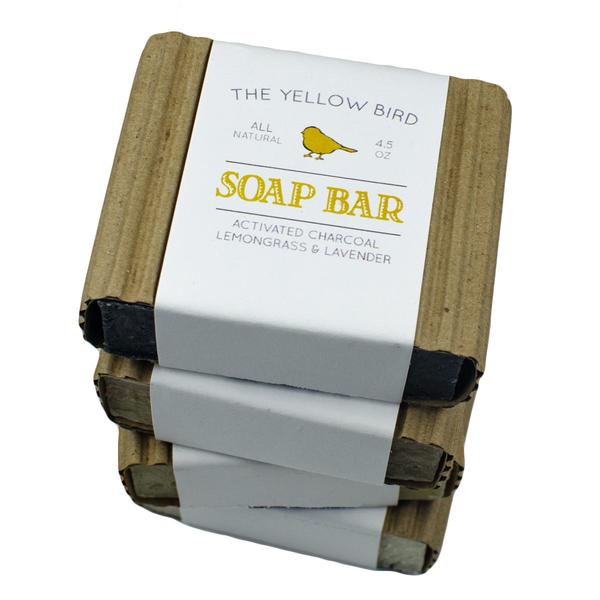 THE YELLOW BIRD NATURAL AROMATHERAPY SOAPS, $9.99 each
Beautiful, specially crafted soaps are always appreciated. Soaps from The Yellow Bird soothe the skin with rich, nourishing ingredients, healthy vitamins and fatty acids—especially important during the cold, drying winter months. There are seven scents, including Ginger Lime; Peppermint & Tea Tree; and Goats Milk Oatmeal & Lavender.