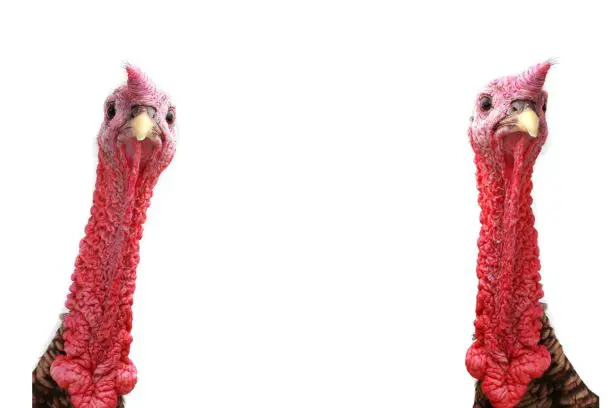 Why does the thought of spending Thanksgiving alone strike such fear in our hearts? We have done many things in life by ourselves before. Remember the first time you rode a two-wheel bike on your own? Boarded a plane unaccompanied? Made that impressive presentation that launched your career? Watched your first child cross the street alone? Landed on the moon?
Okay, maybe not that last one, but you see a pattern here. We are courageous women, facing life's challenges both large and small. Certainly, we can manage one day alone. Speaking from experience, it can be quite enjoyable and rewarding.
First, congratulate yourself
There are three main reasons to skip the family get-together this year.
Protect yourself. No pie is worth the struggle to breathe a week later.
Protect your loved ones. Even if you get a coronavirus test before the event there is no guarantee that you aren't an unwitting carrier. Don't do that to Aunt Nettie. You can see her next year. Just look at what is happening around the country (and the world): hospitals are running out of beds for the very sick. Can you be sure help will be there if Aunt Nettie gets infected?
Help the nurses and doctors. Front line workers, funeral directors and others who are working day and night trying to save lives and care for families need you to not put yourself and others at risk. They are exhausted. Many don't have the PPE they need.
If Thanksgiving does become a nationwide superspreader event, as many medical workers fear, the consequences for a medical system already stretched thin by the pandemic are likely to be catastrophic, reports the Washington Post.
With the coronavirus spreading uncontrolled across the country, health experts are urging Americans to cancel their Thanksgiving gathering plans. As one epidemiologist at Oregon State University remarked to The New York Times, "Nothing tastes as good as safety feels."
By spending Thanksgiving alone, you are meeting the challenge of the moment, as you have done many times before. Kudos, you!
There is no need, though, to spend the day huddled under a blanket knitting a scarf. You can enjoy a festive Thanksgiving at home.  Here is a suggested day mapped out for you from someone who actually enjoys it.
Watch the Macy's Thanksgiving Day Parade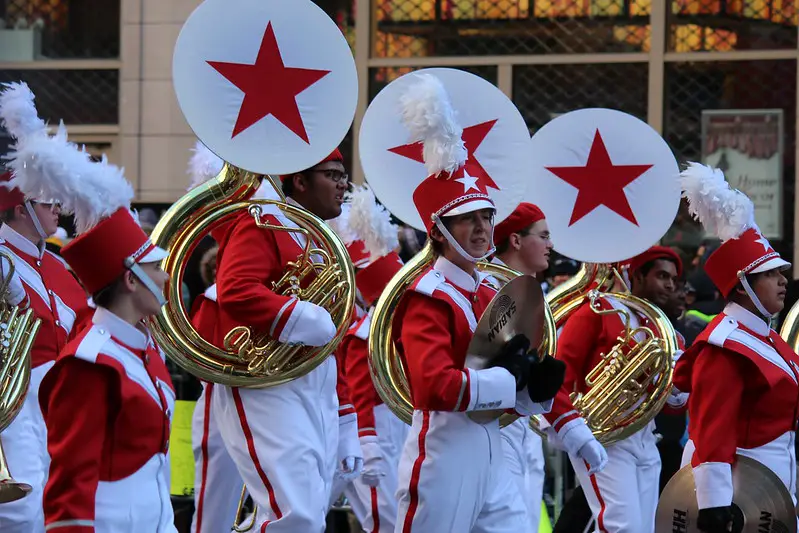 Since November 1924, the Macy's Thanksgiving Day Parade has captivated audiences and become synonymous with the start of the holiday season. In recent years, some 50 million+ viewers have tuned in to the NBC broadcast, making it one of the country's most watched televised events.
This year the celebration moves to your television screen, since the only place to see all the performances, gigantic balloons and fabulous floats is from the comfort and safety of your home. Macy's will stage performances from its plaza, which is closed to the public.
Watch it live on Thursday, November 26, 9 am-noon in all time zones on NBC.
Set an attractive table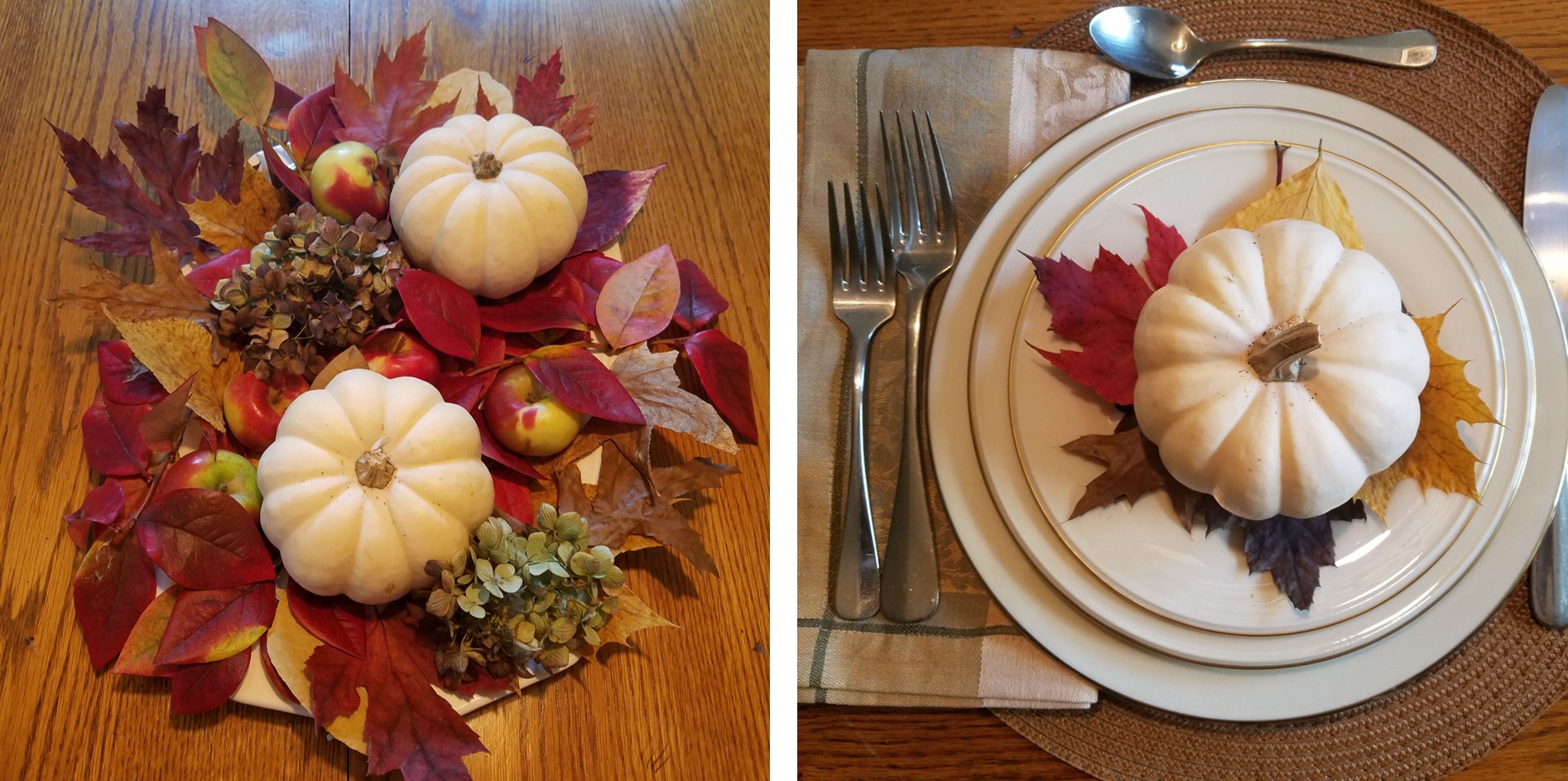 You deserve the blue-ribbon treatment. Decorate your table with a seasonal centerpiece. We collected leaves in the park to serve as a bed for mini pumpkins, apples, and dried hydrangea blossoms. It took minutes to assemble. Carry the theme to your place setting. Make it special.
Prepare your dinner
Just because you're on your own doesn't mean you can't enjoy a "traditional" Thanksgiving dinner. Just deconstruct it a bit and make it easy. Here's our menu for one or two.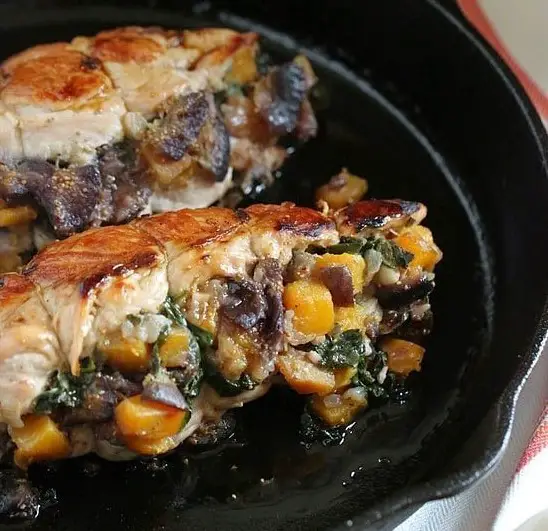 This recipe is from skinnytaste.com. It's beautiful, full of flavor, and healthy. A few tricks makes this simple to prepare. Ask your butcher for a couple of thin turkey cutlets. You can substitute Trader Joe's Holiday Vegetable Hash for the butternut squash. If not that, most supermarkets carry fresh-cut butternut squash in the produce department. Dried figs are fine. Roll the stuffing and turkey into pinwheels, then cook as directed.
You will be glad you have no one to share this with—it is that yummy. Thinly sliced potatoes are layered with cream and Gruyere cheese, which you can find already shredded at Trader Joe's. It emerges from the oven a bubbling, cheesy masterpiece. The recipe is from our executive editor's blog NoNoJulia. Seriously, if you make nothing else, make this and eat the whole thing.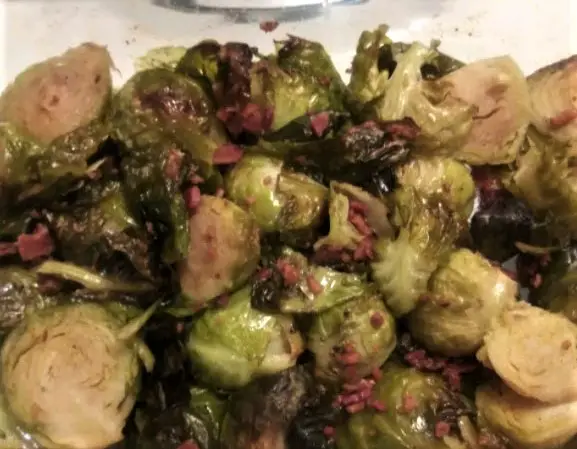 Maple. Bacon. Okay, and Brussels sprouts. Which are transformed by the first two and some time in the oven. "These are like candy!" raved one post. Read the reviews for helpful hints. Recipe from allrecipes.com.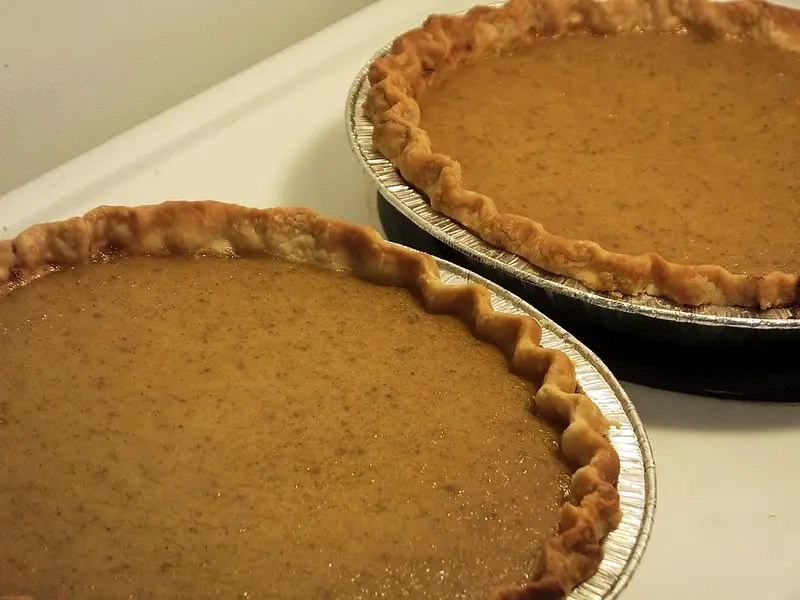 Buy one—they are everywhere and pretty good this time of year. If you are determined to bake your own pie the best recipe by far is in The Joy of Cooking. We have made dozens of pies using this recipe. The only change we make is to double the spices. Don't forget the whipped cream. The recipe can be found on YorktownSentry.
Or order takeout
Support your local restaurant by having them prepare your Thanksgiving dinner for you. Many of them are counting on their Thanksgiving takeout meals to make up for lost revenue during COVID.
Afternoon activities
You deserve a break after all that cooking. Sit and enjoy a cup of tea or a glass of champagne while you consider your options. Here are a few ideas.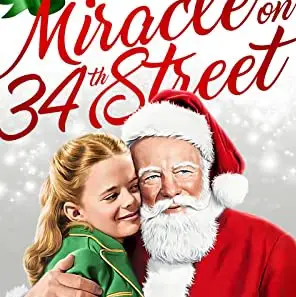 The original 1947 is still the best, with Maureen O'Hara, Ed Gwynn, and Natalie Wood as the girl who finally believes in Santa. If it's not on television, it's available to watch on Amazon Prime and other streaming services.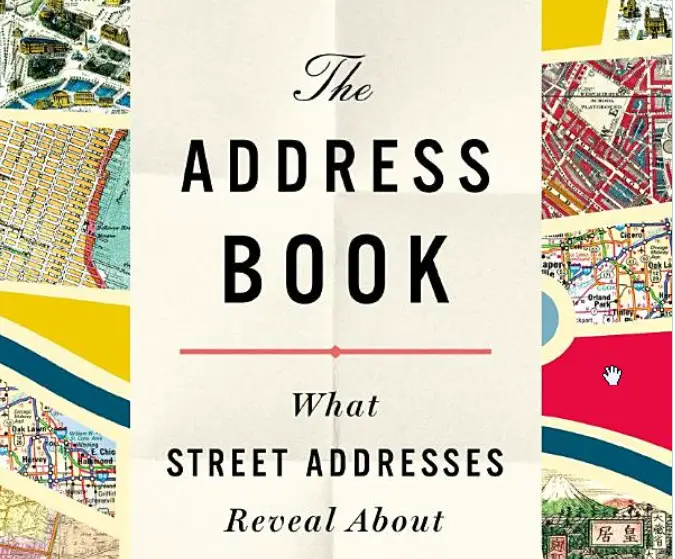 We take our addresses for granted. But for those without them, who live in slums or extreme rural areas, getting a job, or a driver's license, or an identity card—needed to climb out of poverty—is impossible. The author explores the relationship between address and how we live in this fascinating narrative.
Write thank you notes to first responders. Remember why we're in this pickle to begin with—the coronavirus pandemic. In April, the people of New York cheered hospital workers every evening at 7:00 p.m. Now we're weary of the whole thing. But they are facing the same or worse conditions again. Look for a place to write a note on your local hospital website or Facebook page. It may also let you know how to send a written letter or postcard that can be tacked to a board in the employee lounge.
Sign up for USPS Operation Santa

®

. Thousands of letters are mailed to Santa each year. Operation Santa® volunteers read letters, adopt one or more, then purchase the gifts that the child has asked Santa to bring. It's all anonymous—you really are acting as Santa.
Take a walk. Try to spend some time in the fresh air by strolling around the block or going for a walk in the woods if you can find some. The health benefits are immeasurable.
After dinner: how to spend the evening
Watch Hallmark movies. It's the countdown to Christmas so there's no shortage of single parents/obsessed career women/the girl that stayed back home to find the Christmas spirit/Paris/Rome/Vienna/snowy forests/a Prince/love.
Watch "The Crown." Season Four events are those we will remember—the marriage of Princess Diana and Prince Charles (and Camilla Parker-Bowles), the reign of terror of Margaret Thatcher—as well as some revelations about the royal family.
Eat more pie.
If you are still tempted to gather with a group…
Take a look at this map. Nothing tastes as good as safety feels.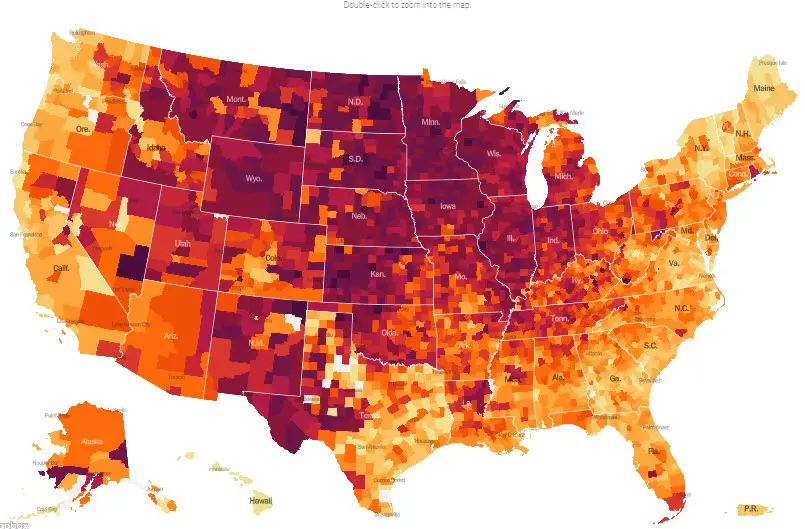 We may receive a small commission if you purchase anything through the links on this page.
*     *     *
You might also like