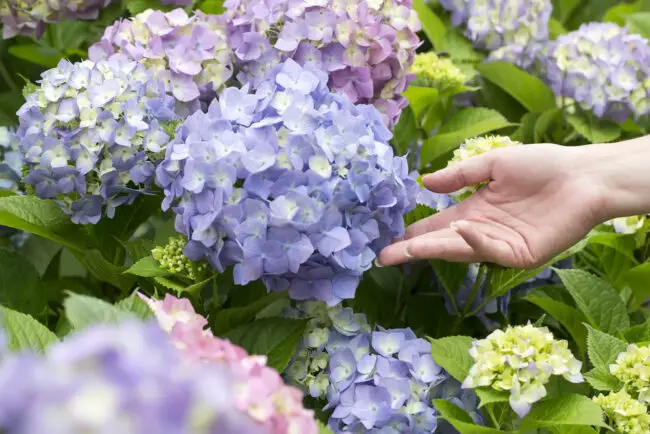 Women over 60 are avid gardeners. We dig happily in dirt, slosh through mud, and get soaked while watering our flora-babies. And we couldn't be happier. If that describes your mother (or yourself) these gardening gifts are perfect for Mother's Day (or any day).
Wouldn't she love some tools that make weeding a snap? Or gloves that protect her from thorns? We asked our gardening advisor, Georgine Harabin of Garden Gals Design in Montclair, New Jersey, for ideas. She gave us a list of her favorite tools that are especially useful for women our age. Most are available on Amazon and offer quick, free shipping. Think of them as gifts of lush, beautiful bouquets, deferred. And don't forget to volunteer some weeding time, too.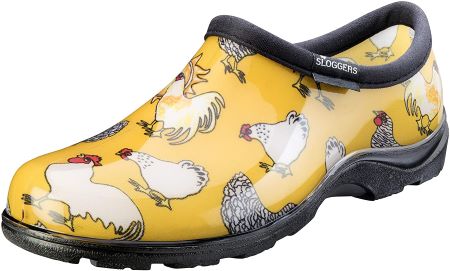 Mom will be comfortable and dry when she's gardening in these Sloggers. They feature "All-Day-Comfort" insoles, Sloggers' signature deep Lug sole for great traction in wet and muddy conditions, and a soft binding around the top.
Sloggers shoes are made from 100% recyclable, medical grade material so they have a soft feel, produce no odor, are easy to hose off clean, and will last for years. The sole contains up to 50% recycled material so when she's finished with them, they can be sent back to Sloggers and they'll turn them back into a new pair. Available in multiple colors and patterns  Buy Sloggers on Amazon.

Every gardener needs a good pair of pruners to cut back overgrown plants or thin out overgrown bushes. Mom will appreciate the contoured handle on FiskarsPowerGear 2 UltraBlande Softgrip pruner, which has a unique rolling design that fits the shape and natural motion of her hand.
The updated design includes modified gears and an innovative cam mechanism that optimizes cutting power in the middle of the cut where the branch is. In fact, it makes cutting so much easier it earned the Arthritis Foundation's Ease of Use Commendation. Fiskars, based in Finland, is known for their quality and precision as well as features that are unique. Buy these Fiskars pruning shears on Amazon.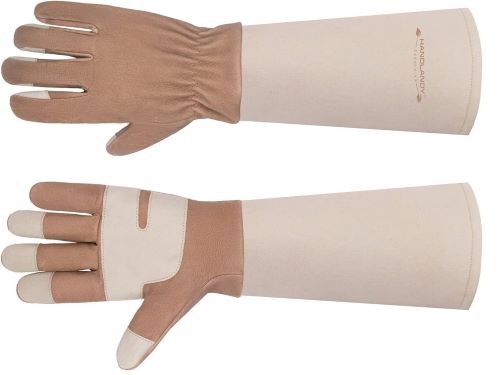 Pruning leads to nicks and scrapes, so protect those hands and arms with these puncture-resistant, synthetic leather padded palm rose gloves with reinforced fingertips. They provide what rose gardeners need most: strength, durability, and comfort.
The elbow-length gauntlet cuff protects forearms from cuts and scratches. A knuckle guard gives added protection from thorny plants. Printed fingertips add extra grip. Form-fitting spandex back for maximum comfort. Protect Mom's hands and arms on Mother's Day. Buy these fantastic gloves for her on Amazon.
The hori-hori knife is an essential item for any gardener. A hori-hori, sometimes referred to as a "soil knife" or a "weeding knife", is a heavy serrated multi-purpose steel blade for gardening jobs such as digging or cutting. The blade is sharp on both sides and comes to a semi-sharp point at the end. The word hori (ホリ) means "to dig" in Japanese.
This knife from Truly Garden can remove roots and weeds in a snap. Just stick the knife under the roots and twist, and the weeds will pop right out. it can also be used to plant bulbs and dig small holes. It comes with a leather sheath and a sharpening rod so both the flat and serrated sides of the blade can be sharpened at any time. It comes in a gift box so an excellent choice for a Mother's Day gift. Buy Hori-hori Garden Knife on Amazon.

Snips are an essential tool for deadheading flowers in both in-ground and container gardens. The FELCO 322 picking and trimming snips have the longest reach in our range. They offer maximum comfort during cutting thanks to polyurethane shock absorbers, while their flexible pin spring also helps reduce muscle tension. They will equally satisfy the needs of demanding gardening enthusiasts.
FELCO is a Swiss company that got its start in the 1940s making pruning tools for vintners in the neighboring wine-growing regions. Buy FELCO Snips on Amazon.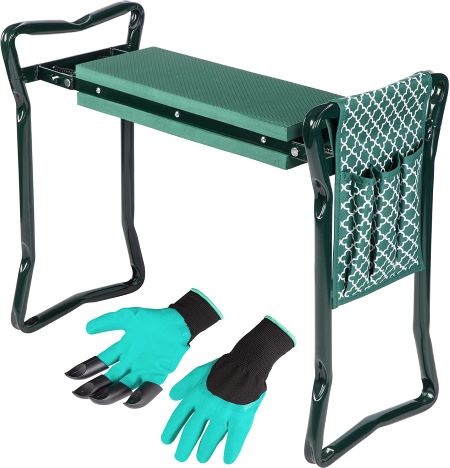 As we age, we begin to collect gnarly physical problems like crunchy knees and lower back issues, which can make gardening difficult to do. But planting and weeding are made easier with a handy dual-purpose kneeler and bench. It is heavy-duty but lightweight, foldable for easy storage, and can be used for many other jobs around the house, like painting baseboards, looking for items under beds, chairs, tables, etc. Gardening Mom will be thrilled with this gift from you. Buy the Garden Kneeler and Stool on Amazon.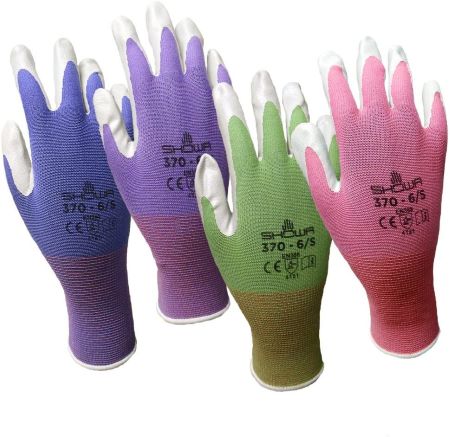 Atlas Nitrile gloves are the choice of gardening professionals, for good reason. They're dipped so that the palms are covered with nitrile that stretches down and around the tips of your fingers but the backs of your hands and fingers are covered by only a stretchy, breathable mesh.
They're designed to fit snug (they come in several sizes) and they are flexible so you can hold the most delicate of stems without bruising those around it. They're breathable, machine washable, and dry quickly. They are inexpensive. And they make a welcome gardening gift for Mother's Day.
Even if you don't need the four gloves included in this pack it's nice to have a dry pair on hand if you've been digging and watering a lot. Be sure to give Mom the original Showa/Atlas Nitrile Touch NT370, which outperforms its inferior look-alikes. Buy this pack of four Showa/Atlas Gloves on Amazon.
The Japanese garden sickle can be used to dig out roots, weeds, and rocks; dig holes to plant bedding flowers and bulbs; and divide perennials with its extremely sharp blade. It's ergonomically designed with an offset blade that doesn't twist your wrist. The sharp blade cuts right through weed roots.
Loved by gardeners with plots ranging from acres in size to small kitchen gardens. The perfect gift for the weed- loathing Mom. HACHIEMON's products are produced in special manufacturing towns such as Tsubamesanjo, Miki, and Saga, where traditional smithing techniques have been handed down for generations. Buy this Japanese Weeding Sickle on Amazon.
No more bending! The Garden Weasel Claw Pro is designed to cultivate, loosen, aerate, and weed, even in  clay and other heavy soils. The tines can be adjusted to work in tight settings for weeding, medium settings to cultivate, and large spaces for tilling. The long handle combined with the comfort grip leads to no bending or lifting. The Carbon Steel design makes the Weasel Claw Pro weather and rust resistant. Buy The Weasel Claw on Amazon.
Not all watering cans are equal. This two-gallon can holds enough water to avoid making trips from the garden back to the faucet but isn't too heavy to carry. Add water from the side instead of the top—the angled opening allows the faucet to come right up to the bucket without tilting to clear the handle. And its design makes it comfortable to carry around. Mom will enjoy tending her garden even more when she has a watering can like this one. Buy it on Amazon.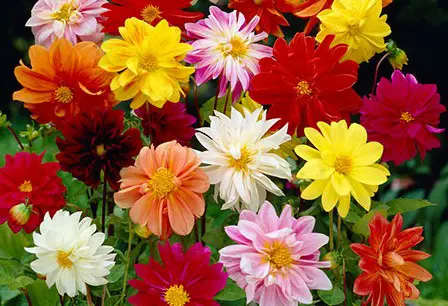 Longer lasting than a bouquet, a colorfully wrapped bundle of bulbs will bring a smile to any gardener's lips. Tulip World has a wide selection of bulbs, rhizomes, and bare roots from Holland—dahlias, lilies, peonies, astilbe, salvia and more. And they are priced to sell. You can buy a bunch for less than $25 (although there is free shipping on orders over $45.) A wonderful gift for any mother who's been thinking of adding some new varieties to her garden. Select from many varieties at TulipWorld.

In 1973, while growing vegetables for market at a small farm in New Hampshire, 22-year-old Rob Johnston recognized an opportunity for a new kind of seed company — one that will identify the best-tasting and easiest-to-grow varieties and sell them to American gardeners. He calls his start-up company "Johnny Apple Seeds."
A move to Maine, a name change, and 49 years later Johnny's Selected Seeds is preferred by gardeners for the fresh, vital, superior quality of their seeds. A few packets tied in a ribbon make a lovely Mother's Day gardening gift: they herald a beautiful cutting garden later in the summer. Give Mom some seeds from Johnny's Selected Seeds.
As an Amazon affiliate Blue Hare makes a commission on purchases made through qualifying links on this website.
*     *     *