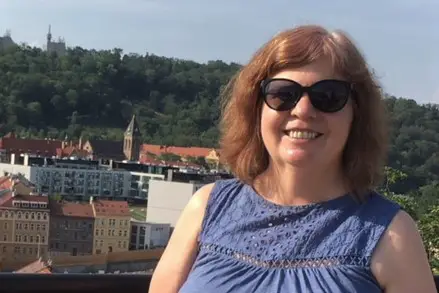 Imagine a city where getting a job takes two days, but Wi-Fi takes weeks. That gives you a snapshot of the highs and lows of living in Prague—one of Europe's most beautiful and vibrant cities. Less than a month after I landed here, I had:
Learned how to teach English as a foreign language even though I knew only a dozen words of Czech.
Walked at least 10,000 steps a day on cobblestoned streets.
Found a way to eat healthier and combined with all those steps, lost ten pounds.
Discovered the grapes I bought at the farmers market were actually rather sour gooseberries (and countless other "duh" moments).
Made many  friends, including Czechs, Americans, and Australians.
Interviewed for two teaching jobs and got offers before I left the building.
I came to Prague because I didn't know what to do with myself. For the past decade, I had consulted corporations on managing change and communicating, often working remotely from my home in North Carolina. Consulting gave me flexibility, which was invaluable as my mother and mother-in-law aged. But after they both died within months, I suddenly had the freedom to do, well, anything.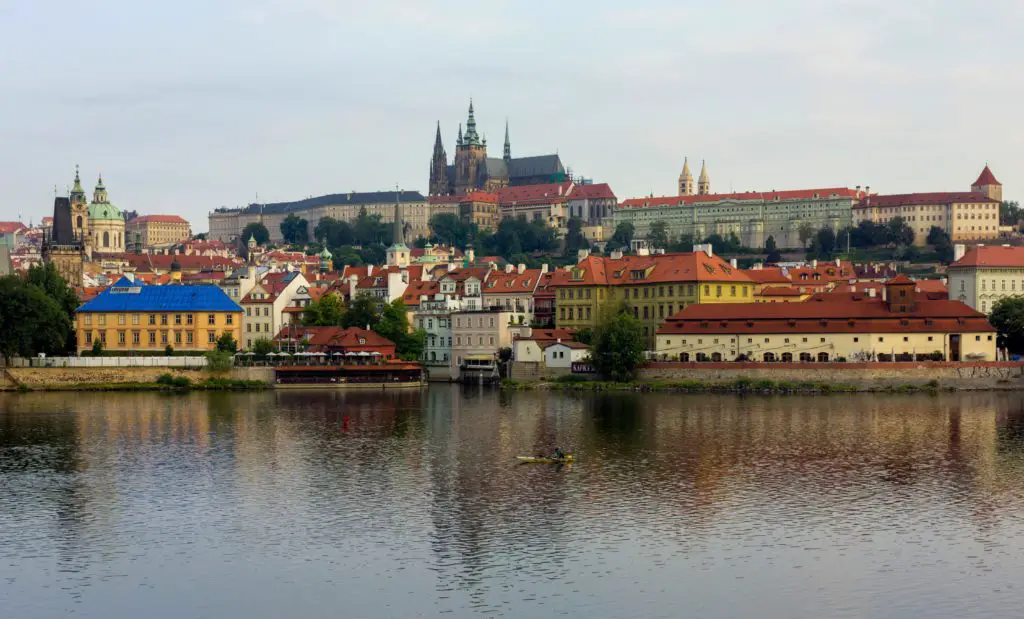 I had saved enough money so that I didn't have to work for a while. If the market didn't crash, maybe I could even retire early. But after a few months of doing volunteer work and learning to knit, I wondered if this was all I had to look forward to. Maybe it was time for an adventure.
What the heck is TEFL?
I looked into the Peace Corps, but the two-year commitment was too long. I stumbled onto the idea of Teaching English as a Foreign Language (TEFL). I had always wanted to work abroad, rather than just visit. Could this be the way to finally make it happen? All I needed was a bachelor's degree and certification from a short course.
An online TEFL certification program seemed risky. I wouldn't get face-to-face teaching experience and how would I get a job in another country?  Most employers don't want to hire English teachers online, sight unseen.
Classroom TEFL courses take place in many countries but I quickly decided on the Czech Republic.  I knew Prague was beautiful and I thought it would be a great a base to explore my Eastern European roots. I also learned the Czech Republic's unemployment rate is one of the lowest in Europe and it was relatively easy to get a visa.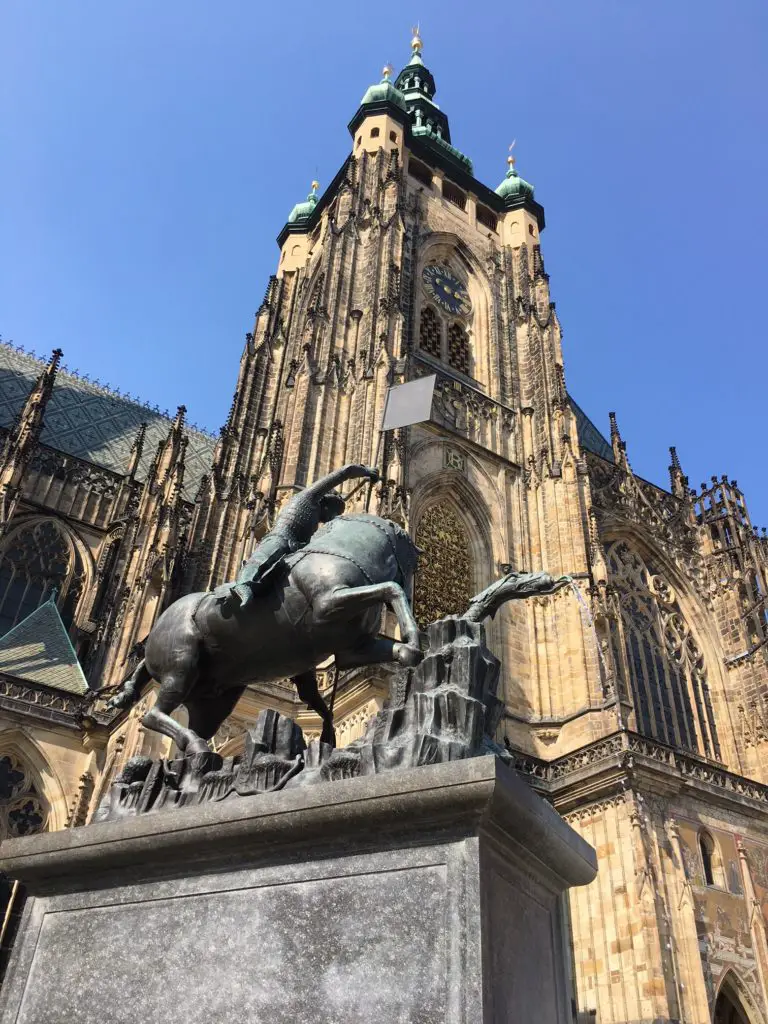 Prague has a number of TEFL programs and after a lot of research (see goabroad.com and TEFL course review), I picked The Language House, which had great reviews for its four-week, accredited course. Students also are provided a place to stay and receive help with a visa and a job. The course cost is about $1,590, with greater flexibility and a small discount given uncertainties relating to covid; student housing ranges from $400 to $975 per month depending on whether you want to share or live by yourself.
Boot camp for teaching English
The Language House calls its program a TEFL boot camp. No push-ups, but it was pretty brutal. You spend morning in class learning how to teach English to both beginners and advanced students. In the afternoon, you plan a 45-minute lesson, which you teach to Czech students in the evening. There's also homework and a difficult grammar test. (Quick, what's the different between present perfect and past perfect?)
I had taught at a university for several years, but this was quite different. I had to talk a lot less and use gestures and visuals. Fortunately, most Czechs learn English grammar at school and know terms like "present continuous" better than almost any American.
Most of my classmates were in their twenties, but there were several of us who could have chosen retirement instead of Prague. One 55-year old American woman who finished a long teaching career planned to relocate here until she was eligible for Social Security. Another American planned to start teaching in Prague once she retired and took the course to make sure she was making the right choice.
That first month was tough. I studied or taught at least 15 hours a day. Dinner was often a power bar. We also had to find living accommodations (we got kicked out of student housing once our course ended), apply for a visa, look for a job, and begin figuring out things like a Czech bank account.
_________________________________________________________
_________________________________________________________
Landing a job
Oddly, finding a job was one of my easiest tasks. I scheduled two interviews at language schools, demoed my lessons and was offered a job by both on the spot. We graduated on a Friday and by Wednesday, I was a paid teacher. Many Czech businesses offer free English classes to employees – one-on-one lessons for managers and small groups for the rest. My students include a CFO, a trade minister, and an HR manager. Many have become good friends.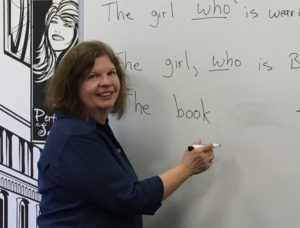 My job is part-time, which means I can also teach private lessons or even freelance remotely for U.S. companies. The pay for teaching classes at an adult language school ranges from about $10 to $20 for a one-hour lesson. Not what I was making at home, but not bad in a city where a beer costs less than two bucks. Teaching children pays more than business classes and typically requires a full-time commitment. You can survive on what you make as an English teacher, but it takes some hustle. Private lessons can easily pay double what a school offers.
Out of the 24 people in our course, two dropped out, including an ex-serviceman who said it really was too much like a boot camp. About half of my classmates stayed in Prague after graduation. Most are happily teaching English, although a few are bartending. Many Language House alumni stay in Prague for years and some eventually get regular corporate jobs.
_________________________________________________________
_________________________________________________________
Life in Prague
Living in Prague certainly has been an adjustment. I didn't have hot water for two weeks and my Internet provider demanded I produce a work visa even though my employer didn't. Sometimes language is a problem but English is common here and Google Translate is always there to help.
Despite customer service that often makes me feel like we're still behind the Iron Curtain, I am quite happy. I love the kindness of the Czech people, even though they're not big on smiling.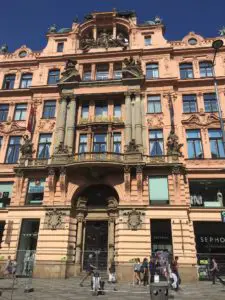 I love the super-efficient trams and metro. I love the incredible architecture (Prague is one of the few European cities that escaped extensive wartime damage).  I have learned to look upward, away from the street-level graffiti to the glorious sculptures on buildings as mundane as the Sephora shop at Wenceslas Square.
I learned what to enjoy. Yes to just-picked strawberries, to local grilled trout (always served with the head on), and to $1 ice cream cones.  Yes to the beer gardens, many with incredible views. Yes to the magnificent castles scattered throughout the country, and the cheap rides on comfy buses to other capitals like Berlin. Yes to walking by myself at 11 p.m. and feeling absolutely safe.
I'm not sure how long I'll stay in Prague, but with my TEFL certificate, I can look into teaching English anywhere. China, South Korea, Japan, Costa Rica, Mexico, and Spain are some popular TEFL destinations. So perhaps next year, I'll be trading in my Czech beer for some sake.
Karen Frankola's career has spanned the corporate world and academia. She was Associate Professor at the University of Missouri's School of Journalism, produced at CNN and MSNBC, was global internal communications director at Deloitte, and most recently served as a change management consultant.
_________________________________________________________
_________________________________________________________
 *     *     *
Also by Karen Frankola: Best day trips from Prague: castles, cathedrals and UNESCO World Heritage sites; Ocean cruising: Look beyond the umbrella drink
More articles for the perennial woman on the BLUE HARE home page