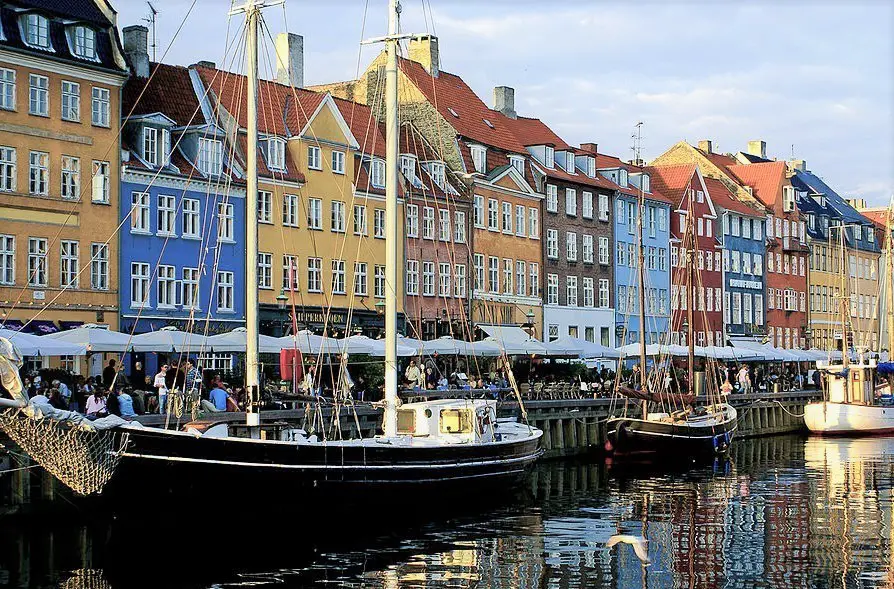 If you're a baby boomer who has never cruised, perhaps it's time to consider dipping a toe in the water. Cruising can offer adventure, culture, and relaxation at an affordable price. Nearly half of non-cruisers are considering a vacation at sea, according to the 2017 Cruise Travel Report from the cruise industry. The report also found global demand for cruising has increased 62% over the last decade.  That demand is fueled by repeat business–more than ninety percent of cruisers plan to cruise on their next vacation. Does that kind of loyalty indicate that once you cruise, you realize what you've been missing?
Still, less than one quarter of the U.S. population has ever taken an ocean cruise. There are countless reasons why: Those tiny cabins are too confining. Only old people cruise. I don't want to be around a bunch of young people drinking.  I'll get seasick. I'll eat too much. Sounds boring.
If you're the kind of woman who believes a cruise isn't right for you, here are a few arguments that might change your mind.
 

Cruising is an ideal way to sample a number of destinations without travel headaches.
If you backpacked through Europe in college, you know the thrill of hopping on a train and getting off wherever you fancied. That was awesome in my twenties, but I also remember having to stand up the entire way from Barcelona to Paris and getting kicked off a train in the Swiss Alps because I mistakenly sat in a first-class-only car.
Instead, imagine sailing to the capitals of the Baltic Sea over ten days, exploring  St. Petersburg, Copenhagen, and Stockholm.  Yes, port stays are brief, but when I took this cruise, we overnighted in St. Petersburg for two full days of sightseeing and spent three days in Copenhagen before we embarked. Many cruisers use their trips to sample new destinations for future non-cruise vacations. After our Baltic cruise, I decided I'd definitely like to go back to Stockholm, but one day in Helsinki was more than enough.
 

Cruises can provide a great travel value.
In 2015, the average amount passengers spent for each day of a cruise was $222, with the ticket costing $168 and $53 spent for extras. This compares to an average of $271 per day Americans spent on international vacations and $144 on domestic trips.
And there are ways to reduce costs so a cruise costs less that visiting several different locations on land. Tips for saving money include:
Book your cruise with a discount website such as com, cruisesonly.com, or cheapcruises.com, or even an old-school travel agent. Try to be flexible and do your research. Either book early or last minute to get the best deals.
Take a repositioning cruise in which you leave from one port and end up in another so cruise lines can move ships to where they're needed most at the beginning and end of the season. Traveling in one direction can reduce your per night cost to $50 or less.
Even though you're a captive traveler, you can easily avoid exorbitant charges like a dollar for two minutes of slow Wi-Fi. Instead, wait until you dock and use the free Wi-Fi available in nearly every bar and restaurant in port. Find your ship's roll call on com to connect with fellow cruisers and arrange group excursions that are half the price of those offered on board. Or just walk off and take advantage of public transportation or taxi drivers offering cheap outings. 
 

Take a theme or specialty cruise.
There is a wide array of theme or specialty cruises. In general, theme cruises offer enhanced onboard programs on popular itineraries like the Caribbean, while specialty cruises provide passengers with a more luxurious or adventurous cruise experience, sailing small ships to exotic destinations.  Both types of cruises will generally cost more than a regular cruise.
There's a theme cruise for almost any interest– from mysteries to Marvel comics. If you're an Oprah fan, her magazine offers "provocative ideas for living your best life" on Adventure of Your Life cruises with Holland American.  If you're more into Jane Austen, try Cunard's arts and literary tour cruise of the British Isles with experts and literary-themed excursions.
Road Scholar, which caters to life-long learners over the age of fifty, features a number of study cruises. Learn about Viking history cruising to Iceland and Scotland, or study the art and architecture of ports from London to Lisbon.
Speakers like "The Lion King" lyricist Tim Rice and Queen Elizabeth's personal chef are part of the Seabourn Conversations series. The Smithsonian Institution provides an onboard enrichment program on Regent Seven Seas Cruises, with experts exchanging ideas in lectures and cocktail parties. Paul Gauguin Cruises sails the South Pacific, offering scuba diving with expert oceanographers and windsurfing.
Lindblad Expeditions-National Geographic offers an "expedition experience" for passengers who want to get up close to wildlife and natural wonders in places like Antarctica and the Amazon. World-renowned scientists and naturalists, National Geographic staff, and veteran expedition teams help passengers explore some of the most interesting places on Earth.
Gay and lesbian cruises are also quite popular, with more than a hundred scheduled for 2018. Olivia, which specializes in lesbian travel, operates many women-only cruises.
 

Dance your heart out at a music festival at sea.
Imagine a music festival where you never have to wait in line at a Porta Potty, you eat gourmet dinners off a linen tablecloth, and you sleep in your freshly-cleaned cabin every night. Most music cruises cater to baby boomer tastes, sailing in the Caribbean during the winter. Scheduled 2018 cruises include southern rock, country, folk rock, and 50s and 60s acts on a variety of lines. Prices run higher than non-music cruises and typically make fewer port stops. It's all about the onboard experience, which has a different vibe than the typical cruise. Expect lots of tattoos and yes, blue hair.
One of the most popular music cruises is Cayamo, which features more than fifty performers in many genres, ranging from Grammy-winning artists like Emmylou Harris and Steve Earle to up-and-comers. I attended the 2015 Cayamo cruise and could not believe the array of talent. The biggest problem was trying to figure out which artist to see since there were typically at least four different acts to choose from noon until midnight. The cruise also lets you engage with performers (I kept running into Lyle Lovett at the elevator). I even took a Tai-Chi class taught by one of my favorite artists.
 Think past the typical Caribbean island itinerary.
More than one-third of all cruises take place in the Caribbean. That's great for travelers who want the cheapest possible cruise, enjoy sailing to and from a southern state, and are looking mainly for relaxation. Yes, it's possible to soak up some culture, but most of your time on shore will probably be spent at the beach or shopping.
If you're looking for something other than sand and snorkeling, there are plenty of other destinations.  In addition to the ones mentioned above, consider:
Alaska: A seven-day Alaskan cruise is ideal for first-timers because you sail on Alaska's Inside Passage, which has protected, calm seas. Cruising from Vancouver or Seattle to Alaska offers amazing scenery and wildlife. Typically, you'll spend a whole day sailing in Glacier Bay, where you can enjoy the drama of ice chunks breaking away from glaciers.
Cuba: Just 90 miles from Florida's tip, Cuba became a hot cruising destination after President Obama eased U.S. travel restrictions in 2016. A year later, President Trump ended individual "people-to-people travel" to Cuba, but cruises will be allowed to keep sailing from the United States.  However, there may be less flexibility for passengers who want to explore on their own.  Still, since quality hotels can be difficult to find in Cuba, cruising offers a great alternative.  And because Cuba is so close to Florida, many cruises are just four days long—ideal for a newbie.
Panama Canal: These cruises allow you to begin and end your journey in the United States while stopping at foreign destinations such as Cartagena, Colombia and Puntarenas, Costa Rica. Typically you sail from Florida to California or vice-versa, which means you don't have to pay for the cost of an overseas flight. Cruises will last at least two weeks, but since most cruise lines are repositioning ships from one coast to another, the cost can be quite low.
Galapagos Islands: This is a truly extraordinary destination, with wildlife and vistas like nowhere else on Earth. And it's best visited by ship, since each small island is so uniquely different from the next that you want to see them all. All the ships cruising the Galapagos are small, with no more than 100 passengers. You'll land ashore in a Zodiac and be accompanied by a guide. All cruises start and end at the Galapagos. Since you have to fly there from the Ecuadorian mainland, many travelers couple their cruise with a few days in Quito.                  
 

Cruise with your adult children, your friends, or by yourself.
While many of us tend to vacation with our spouse or partner, the Cruise Travel Report found that cruisers who travel with their adult children or friends enjoyed their trips more than those who travel with spouses. Cruises are a great way to vacation with a group of either family or friends because it's so easy to spend time together and apart.
Solo travelers reported less satisfaction than those who travel with others, but it's easy to meet people on a cruise. You can ask to be assigned to a table with other singles and you can request to be seated with people close to your age. Most lines offer events for singles at the start of the cruise.  Norwegian was the first line to build staterooms specifically for singles, along with a lounge where they can mingle. Holland America has a Single Partners program that makes it easy for singles to connect and even allows solo travelers to share a cabin with another same-gender single.
Whether you're single or not, the thought of hanging out with people half your age may not sound like your idea of fun.  A travel agent can be quite helpful in making sure a cruise is right for you. For example, the average age on a Holland American cruise is 57, while Norwegian passengers are typically a little younger. Even on Carnival, which has the youngest cruise passengers, roughly 30 percent are over age 55. And if you don't like sharing the hot tub with ten-year-olds, vacation during the school year. In general, the longer the trip, the older the passengers will be.
You can also use the roll call feature of cruisecritic.com to connect with fellow passengers before you board. For example, I wasn't sure I wanted to cycle around an island by myself, so I found someone to rent bikes with me while my husband drank daiquiris.
 

Stay on land a little longer.
Yes, cruising is ideal for those of us who want to spend only a day or two in any port. But there are ways to get a more immersive experience:
Start or end your cruise from the city in which you want to spend additional time. Cruise lines offer add-on packages or you can put together your own.
Add a land component to a cruise—this is a great idea for Alaska.
Get off your ship early. Cruise lines don't typically advertise this option, but if your second-to-last port is the one you're most interested in, see if you can exit early. However, you may incur a charge.
Book a cruise that goes offers overnights and focuses on one location. For example, one of my favorite cruises was New York City to Bermuda, where we stopped in three different ports. We got a great feel for the whole island, rather than moving on to other locations.
 

You don't have to make food or drinks a priority.
Even though I struggle with my weight, I seldom gain weight on a cruise even though I'm eating four-course meals. Just avoid the buffet and eat in the dining room. There are always healthy options on the menu and there's never a problem ordering something that's not listed. For example, ask for a bowl of fresh pineapple for dessert instead of a sweet. The portions are actually not very large, especially the starters, so enjoy having a leisurely meal with several courses.
Most cruise lines offer specialty restaurants where you pay a surcharge. I have tried a few and typically have found the food is not really worth the extra cost compared to what you get in the main dining room. Instead, look for fresh, local cuisine at port restaurants.
Yes, it's easy to eat too much on a cruise, since the cost of food is included and unlimited. But if you focus on your destinations and take advantage of the ship's activities, you should do just fine.
And if you're worried about being part of a "booze cruise," keep in mind that on most cruises, alcohol isn't included. Yes, ships offer all-you-can-drink packages and free happy hours for passengers with elite status, but I've never been on a ship where drunken passengers are a problem.  Most cruisers are content to enjoy a few drinks, umbrella optional.
 

Realize that most of your fears are probably unfounded.
You'll never know until you actually cruise, but most of the concerns you have will probably not turn out to be an issue. Here are the big three:
This is unlikely unless you are in a storm. If you're worried about getting sick, ask your doctor for the Transderm Scop, a patch that goes behind your ear. Every major cruise line also provides seasick medications for free at the customer service desk. Typically it is meclizine, an antihistamine you can take both before you're feeling nauseous or if you're already sick. It may make you sleepy but does a good job.
You'll get the norovirus.
There is a lot of news coverage when this virus spreads through a cruise ship, but in reality most U.S. cases of norovirus occur in health facilities. The Centers for Disease Control say cruise ships actually have high sanitation standards and are quite safe.  In 2013, one out of every 14,000 people who cruised got a stomach bug and ships have developed better procedures for dealing with the virus.
You'll feel confined in your room or crowded when you leave it.
Sure, ship cabins are smaller than most U.S. hotel rooms, but you probably won't spend much time in yours. One of the things I love most about cruising is that I can wander the ship at will by myself, stopping in a lounge to listen to music, curling up with a book on the observation deck, or walking circles around the deck. It's a luxury women don't always have when they travel. Also, if you really think you'll be claustrophobic, you can book a room with a balcony for a little more money.
And it's rare that you can't do something you want to because there are too many people already doing it. Even though cruise lines try to stop it, people do stake out lounge chairs at the pool.  But most of the time, I've never had any trouble getting a seat in the dining room (most lines offer flexible seating), finding an elliptical trainer, or a seat in the theater.
The bottom line
Like anything, until you sail, you won't know for sure whether it's for you. If you do cruise, you might find yourself pleasantly surprised. People who cruise rated a vacation at sea ahead of land-based vacations in many categories, according to the Cruise Travel Report. Top advantages cited were "relaxation and getting away from it all," "being hassle-free," and "offering something for everyone." If any of that sounds enticing, get your feet wet.
*     *    *    *
Karen has taken more than twenty cruises all over the globe, visiting destinations such as New Zealand, the Galapagos Islands, and the Baltic Sea, along with popular routes in the Caribbean and Alaska.
Top photo credit: By Guo Junjun (Own work)