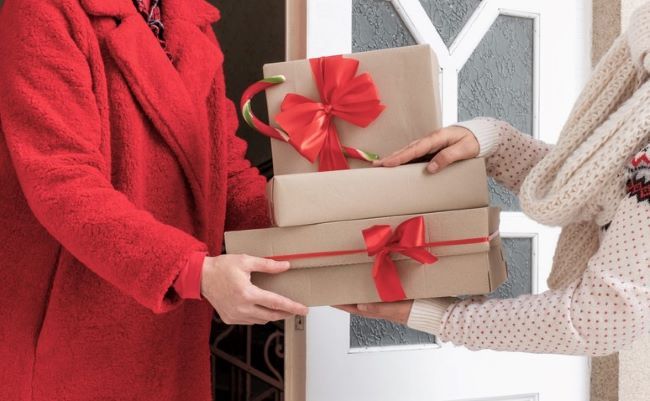 You've been invited to a festive holiday gathering and you want to bring a special gift for your hosts. They'll get wine and flowers and chocolates from other guests. You want yours to be more memorable, something that says you really put some thought into finding just the perfect gift for them.
These are those gifts.
And the best thing of all? These truly remarkable gifts cost less—or only as much as—a nice box of chocolates. And while you're picking up a gift for the hostess, these will tempt you to reward yourself as well. After all, a little gift por moi never hurt anyone.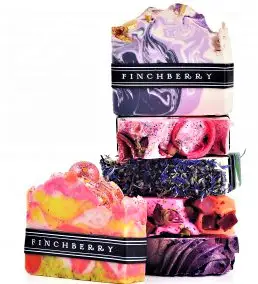 Finchberry soaps are handcrafted in their northern Florida studio, which looks as much like a bakery as their soaps resemble a French pastry. Each individual bar is a sensory experience. Buy Finchberry soaps at finchberry.com; $10 per slice, or on Amazon.com.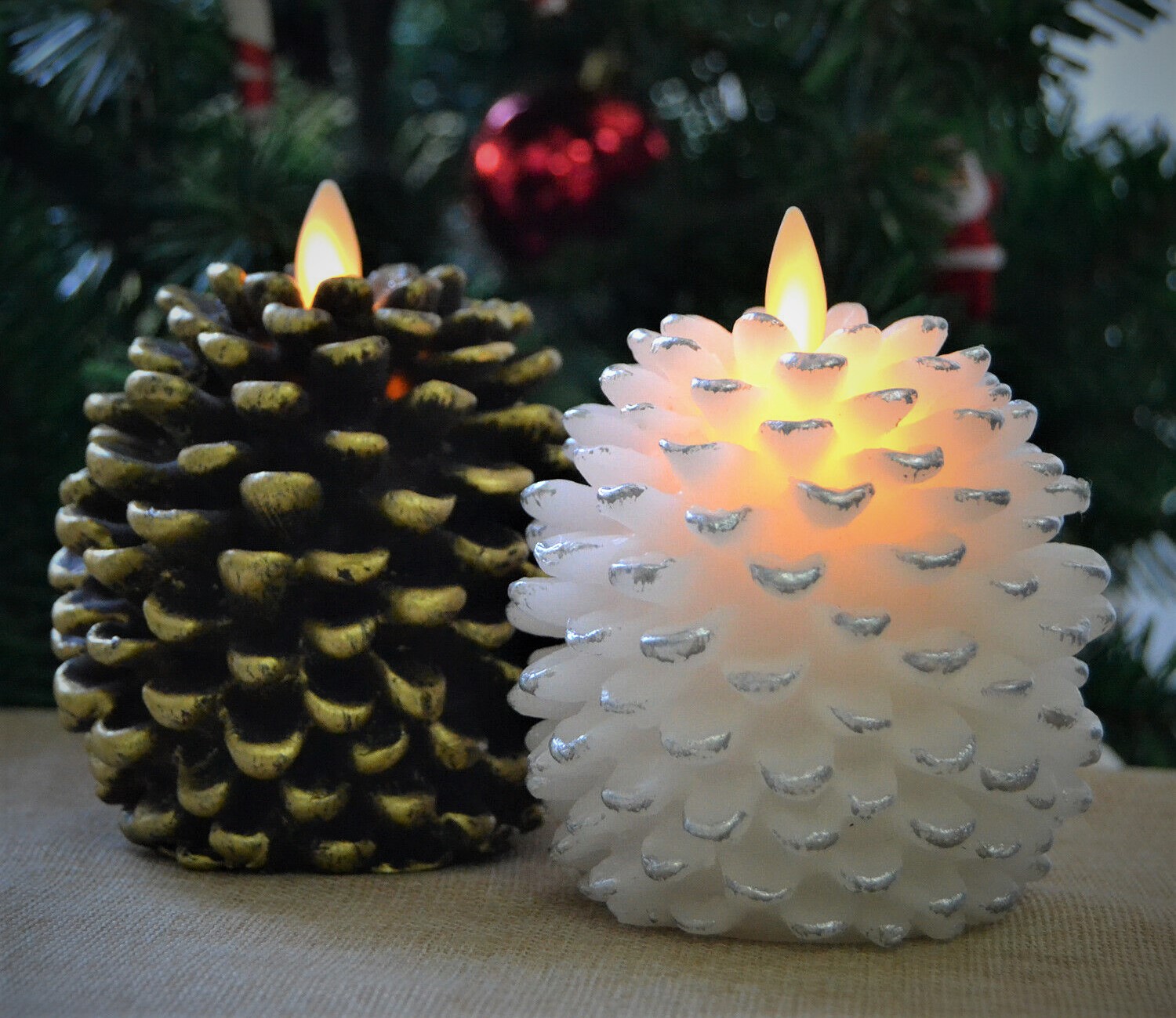 Candles make a home holiday-ready but an open flame is simply too risky. Luminara has managed to capture the beauty of real candles in these safe, flameless candles. The perfect gift. Your hostess will thank you. Buy Luminara Flameless Pine Cone Candles at amazon.com or consumercrafts.com. Approximately $35 each.
Expect a gasp of pleasure when your host opens a gift of a Garnier-Thiebaut kitchen towel. Stunning, practical, and durable, this French company in the heart of Vosges, France, has brought elegance to interiors for 180 years. The Brin de Poivre Rose Kitchen Towel shown here is made of 100% extra long staple cotton. Made in France. Multiple colors and patterns available on Amazon. Prices range from $21 to $28 each.
_________________________________________________
_________________________________________________
Perfect for those friends who have downsized–a simple knife sharpener from Kings County Tools that produces fast results. Works equally well for sharpening a fixed blade knife, a folding pocketknife, or a kitchen knife. The handle is made from Bubinga, a hard durable wood. Using this sharpener is simple–manually pull with one hand holding the knife and the other holding the sharpening tool. $24.95 on Amazon.
When your hostess is cleaning up after the party, she will relish a quiet moment with a cup of this indescribably delicious Williams Sonoma Hot Chocolate. Inspired by the hot chocolate served in Parisian cafés, W-S has transformed Guittard's artisanal bittersweet and semisweet chocolates into delicate shavings that melt in hot milk. Simply exquisite. Buy Williams Sonoma Hot Chocolate for $20.00.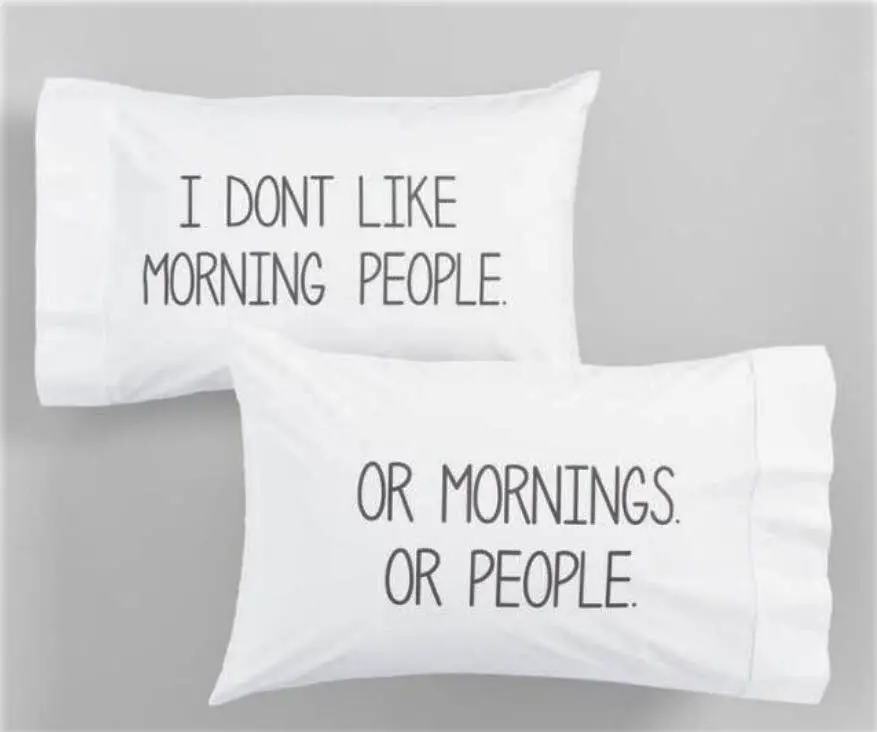 For the dear friend you've known forever, why not give a hostess gift that says I know you so well. These pillowcases are sassy, stylish, and humorous. One states, "I don't like morning people," while another declares, "Or mornings. Or people." Your thoughtful choice will be greatly appreciated. Buy them at Worldmarket.com, $14.99 for two.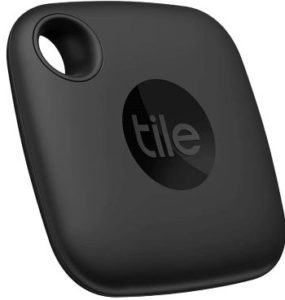 Tile Mate was created specifically for that person who never can find their keys. Or their phone. Or their wallet. Attach a Mate to everyday things and, when they are nowhere to be found use the free app to find them from your phone.  Just tap "Find" in the Tile app and the Tile on her keys will ring and the app will lead her to them.  A perfect gift for the Blue Hare woman. Buy Tile Mate on Amazon at the special deal price of $19.99.
____________________________________________________
____________________________________________________
Blue Q Dog and Cat Dish Towels
The dog and cat lovers in your life will completely agree with these funny, yet useful, tea towels. They're screen-printed with water-based inks on 100% unbleached cotton and will stay vibrant through countless wash cycles. One-percent of the sales price is donated to hunger relief programs. Include a treat or a toy and you'll be welcomed back–guaranteed. People I Want to Meet: 1. Dogs dish towel, $11.99 each; People I Love: 1. Cats dish towel, $11.99 each, both on Amazon.com.
Your hosts will enjoy experimenting with this trio of exotic flavored sea salts. Italian Black Truffle is delicious on everything from steaks to popcorn. Saffron Fleur de Sel brings together delicate golden saffron and the finishing salt chefs love, French Fleur de Sel. And Espresso Sea Salt is a coffee-infused kick for everything from pork to dessert.  All-Natural Sea Salts are superior to common table salt. Since they contain more dynamic flavor, you use less salt. $29.99 on Amazon.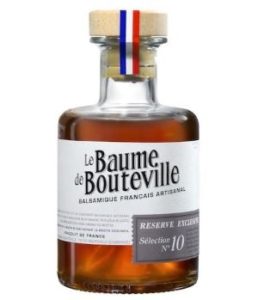 For the cook who has everything: Baume de Bouteville is a handcrafted French balsamic vinegar produced in the village of Bouteville in the Cognac area of western France. It is crafted from freshly harvested Ugni Blanc grapes, which descend from the same grape families as the world-renowned Trebbiano and white St-Émilion. After the fresh pressed juice is reduced in a copper kettle, Baume de Bouteville is carefully aged for several years in French oak barrels. Smooth, complex, with subtle notes of plums and dried fruit. Incredibly versatile in the kitchen. $39 from Zingermans.
Michel Design Works Foaming Hand Soap shea butter and aloe vera formula gently cleanses and moisturizes, leaving skin soft and fresh. This Winter Woods fragrance is infused with fig, lilac, and a wisp of rosemary. It's the perfect scent to carry over from the holidays to the new year.  For something more seasonal check out these other scents: Mistletoe and Holly, Christmastime, Christmas Day, and Spruce. 17.8-Ounce bottle $15 to $20 on Amazon.
I Burn For You Duke of Hastings Candle
For your friend who has watched Bridgerton eight times (and counting), a candle that smells like the Duke of Hastings. The candle is made with sustainable, American-raised soy wax. It burns cleanly and emits an even scent you can smell throughout a room vs only in a small area. Each wick is made of 100% braided cotton. Pick your scent from a selection to imagine the Duke of her dreams. $24 on Etsy.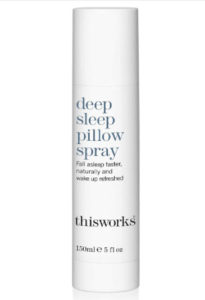 Who wouldn't love thiswork's award-winning Deep Sleep Pillow Spray? It's a natural, aroma-therapeutic blend of lavender, chamomile and vetivert that calms both mind and body. Use at bedtime to help you fall asleep faster, reduce sleep anxiety, and improve sleep quality. Spritz on bed linens before you sleep. A bit pricey, but users claim it works. $45.00 for 5 fl. oz. on Amazon. Smaller size available.
Cocodor's reed diffuser in Healing Fougere blends the scents of the green forest that spreads out over the Amazon River and the note of modern laundry. Sounds odd, but it will turn your modern space into a comfortable rainforest retreat.  It takes one or two days for the fabric sticks to soak in the scent. When the fragrance weakens, simply turn the reed sticks upside down or replace them with new ones. Cocodor reed diffuser, $15.99 on Amazon.
Aesop's Resurrection Aromatique Hand Balm is formulated with oil-free hydrating botanicals and scents of mandarin rind, rosemary, and cedar wood. Remarkably improves skin texture of rough, chafed hands, cuticles, and nails. Available on Amazon for $47.89.
Beautiful coasters are a must-have for dinner parties, happy hour, and binge-watching Netflix. Each of these coasters is made from high-quality porcelain stone that will help effectively absorb moisture.  Pattern is light pewter blue with non-metallic gold style swirls in the middle. Non-slip cork bottom. $13.99 on Amazon.
As an Amazon affiliate Blue Hare makes a small commission on qualifying purchases made through the links on this page. 
* * *
You may also like
Go to the Blue Hare homepage for more articles for fabulous women.