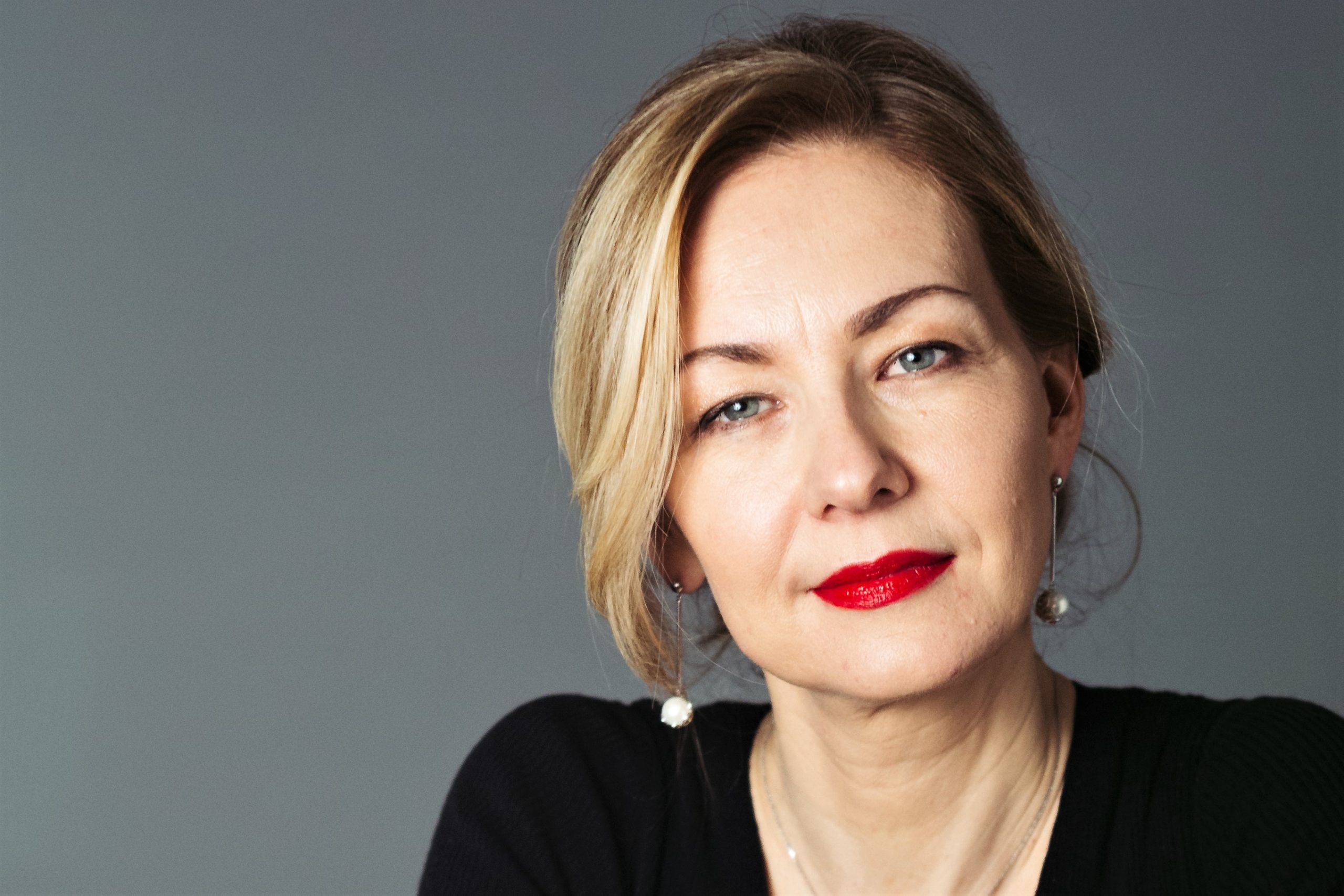 Should you wear red lipstick when you're over 60? The firm jawlines and plump lips of our youth lent themselves to the perfect red lip.  But as we age our lips lose their collagen and become thinner, jaw lines become less defined, and those vertical lines around our lips become more pronounced.
That said, the red lipstick look can be a real stunner for women over 60 as long as you know what you're doing. Not any old red lipstick will do though. To look like Helen Mirren on the red carpet, you have to do some red lipstick homework.  Fortunately, your homework consists of reading this article.
Follow these six simple guidelines for wearing red lipstick and you'll look glamorous in your chosen red lipstick.
 1.  Know your skin's undertone
This is a confusing concept for most people because it is not intuitive.  If you have pink or red undertones, it would seem to make sense that you have a warm complexion, right?  No, you actually have a cool complexion.  Skin tone is not to be confused with skin undertone.  You can have the same skin tone as someone else but have a different undertone.
Undertones are broken down like this:
Cool complexions: pink, red or bluish undertones. If you have a tendency to red veins, rosacea, or if you blush easily or sometimes have a florid look, you have a cool complexion.
Warm complexions: yellow, peachy or golden undertones. If you tan easily, have an olive complexion, seldom blush and do not have red capillaries visible in your skin, you have a warm complexion.
Neutral complexions: a mix of warm and cool undertones.
Why is this important to know when choosing a red lipstick?  Because red lipsticks come with undertones as well, either blue or orange.
As a general rule, blue undertoned red lipsticks flatter cool complexions and orange undertoned red lipsticks flatter warm complexions.  Neutral complexions can usually wear either blue or orange undertoned red lipsticks.  When we get to the section on choosing your perfect red, we identify which ones are orange-based and which are blue-based.
2.  Mattify your lips before application
Younger women can apply their red lipstick to a bare lip without giving it a second thought.  That's because they do not have the vertical lines that we in the Blue Hare group tend to have.  To preserve your perfect red lip so that it doesn't morph into an awful "clown mouth" after a few hours, use a primer before you apply the lipstick.  These primers provide a matte base for your lipstick and prevent it from migrating into the vertical lines around your mouth.  They also help your lips stay hydrated.   There is a wide variety to choose from. We like Anastasia of Beverly Hills Lip Primer; Ulta Lip Primer; Elizabeth Arden Advanced Lip Fix Cream; and NYX Cosmetics Lip Primer Nude.
3.  Apply your red lipstick like the pros
When we all had perfectly defined lip lines, swiping lipstick on from the tube worked fine.  But now we need a defined lip line to help pull off the red lipstick look.  Even though the lipstick you choose may come to a point, it's not precise enough to use as a lip liner.  Here is the way to get a perfect defined lip:
Choose a lip pencil in the exact color of the red lipstick you choose from the ones below. The sales consultant at the beauty counter where you buy the lipstick will be able to help.  Do not go lighter or darker with the lip liner—the color needs to be an exact match!  This is important.  People should not be able to tell you are wearing lip liner—only that you have a very precise, well defined lip line. This can only be achieved with a pencil.
Apply your lipstick in a magnifying mirror. Notice we didn't say apply your lip liner first.  You apply the lipstick as close to your lip line as you can.  Then, with a very sharp point on your lip liner, draw a line around the natural boundaries of your lip line.  (The lipstick will help the liner to flow smoothly).
If your lips are thin, use your lip liner to draw a line just outside the line of your natural lips. We almost hesitate to suggest this, since you really have to know what you are doing to pull this off.  If you are appalled at the results, or if you get funny looks, pull the plug on this look.  But if you are told how nice you look (without any signs of deception), carry on.
4.  Choose a classic
Remember it's not just the lipstick—it's the whole "red lipstick experience".  If you are going to go red, you can't do it with a cheap, drugstore lipstick.  You don't want to have to quickly and furtively swipe your lipstick on your lips, hoping no one will notice.  The red way is with a flourish, making sure that everyone around you takes in the beauty of your lipstick's magnificent case.
Is there a difference between the drug store red lipsticks and the classics that we are about to introduce you to–some of which eat up the better part of $100?  Actually there is and it's all in the ingredients, according to Danny Griffin, vice president of Product Development at Kevyn Aucoin.  "The biggest difference between a more expensive versus a less expensive product will always be the quality and uniqueness of ingredients used," says Griffin. "Today you'll find so many formulas with exotic butters and extracts that make certain lipsticks stand out from the crowd."
Cheaper ingredients are often synthetic or mass-produced; more luxe versions are more expensive for a number of reasons, including the costs of harvesting, preservation, and importing. For example, instead of beeswax or perhaps sumac wax (harvested from Japanese sumac tree berries), a lower-priced lipstick may include affordable mineral oils and waxes. These cheaper ingredients will tend to break down faster and not last as well.  That's not to say that there aren't great drug store lipsticks for everyday—but if this is your red lipstick night, go for the glamour.
Five classic red lipsticks for women over 60
We selected five quality red lipstick classics that will spark your look, whether it's with bejeweled clutches or skinny jeans and boots.

We start with the best first.  If you want to own a Louboutin, but can't afford his shoes, these lipsticks are an option.  Has there ever been a more regal looking, jaw-dropping red lipstick?  This screams queen for a night from every aspect: its "lipstick as art" case, its crowning glory cap and its smooth-as-silk formula in a mix of warm and cool undertones (perfect for neutral, cool or warm complexions).
In the words of the beauty look book, "I am pleased to report Louboutin has taken lipstick to another level, not just with the packaging, but also with an incredible formula." According to the Louboutin website, these are made in the USA, paraben-free, mineral oil-free, DEA-free and Phthalate-free.  Yes, $90 is steep but imagine the looks you'll get when you casually apply your perfect red as if this is what all your lipsticks look like.  Rouge Louboutin Velvet Matte; Christian Louboutin; $90 at Sephora and major department stores.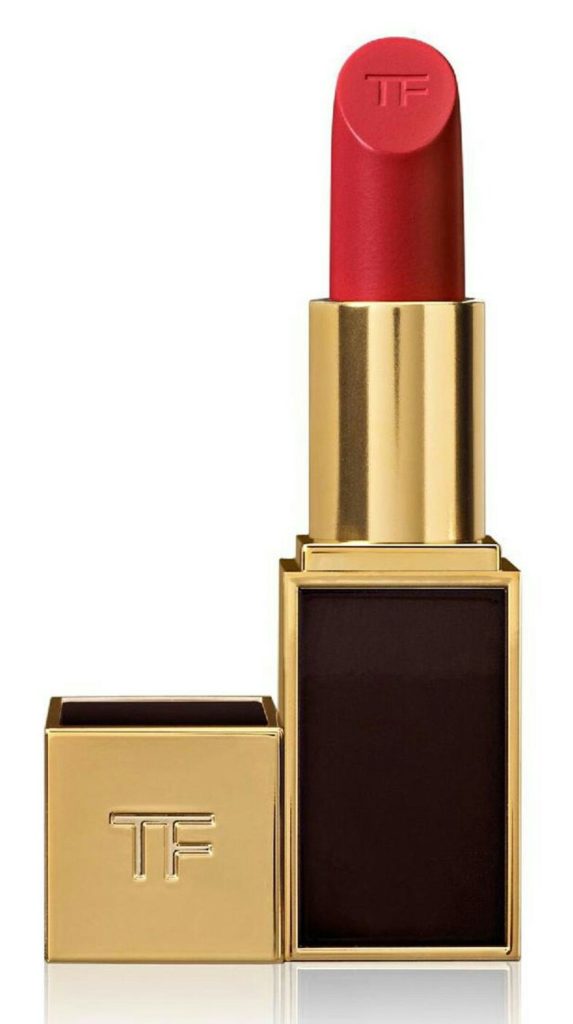 Tom Ford is a man of many talents: turnaround architect of the slumping Gucci brand, clothes designer in his own name, purveyor of a top-quality line of makeup and more recently, movie director.  His lipsticks have become cult favorites.  Cherry Lush is a true blue-based vibrant red shade with hints of pink, perfect for cool complexions.
This is what Stella Bugbee's post on The Cut, entitled "Testing the World's Most Luxurious Lipsticks" had to say about Tom Ford's Cherry Lush.  "Everything about this lipstick makes me happy, from the sharp black-and-gold canister to the rounded tip of the lipstick itself. The angle of the slice makes outlining the lips easy, and even magically turns my thin upper lip into a blooming rose. Applying the rich, creamy pigment evokes a fifties movie vixen, which seems intentional given how obsessed Ford is with vintage cinema and glamour girls of yore."  Cherry Lush; Tom Ford; $55 at tomford.com, Sephora, and major department stores.

This is a warm coral with a luminous finish, perfect for warm complexions.  The case is solid and sophisticated and the cap drops on with a satisfying click, the way doors close with hardly any effort on luxury sedans.
This is what Reika says in her Front Row Beauty Blog about Rouge Kiss: "325 Rouge Kiss is a warm translucent watermelon red in semi-gloss finish. I love a sophisticated bright red that brightens up my complexion, and the hydrating formula makes my lips appear more plumped and youthful looking. The pigmentation is on the rich side for a sheer lipstick – it applies to its true color with a translucent glossy finish in only 2 swipes, and you can always apply more layers to build up the opacity. It lasts for 4-5 hours on me, and it fades into a lip stain after drinking and eating."  KissKiss 325 Rouge Kiss; Guerlain; $38 at Sephora and  major department stores.

The texture of this lipstick is a cross between a balm and a lipstick. It does not feather or accentuate lip lines. Rather, it fades over time leaving a nice hint of color and it does not dry out lips. Wearing it feels almost as if you have no lipstick on at all. There is a range of beautiful colors to choose from.
Crushed Liquid Lipstick in Big Apple; Bobbie Brown; $27.00 at Sephora and major department stores.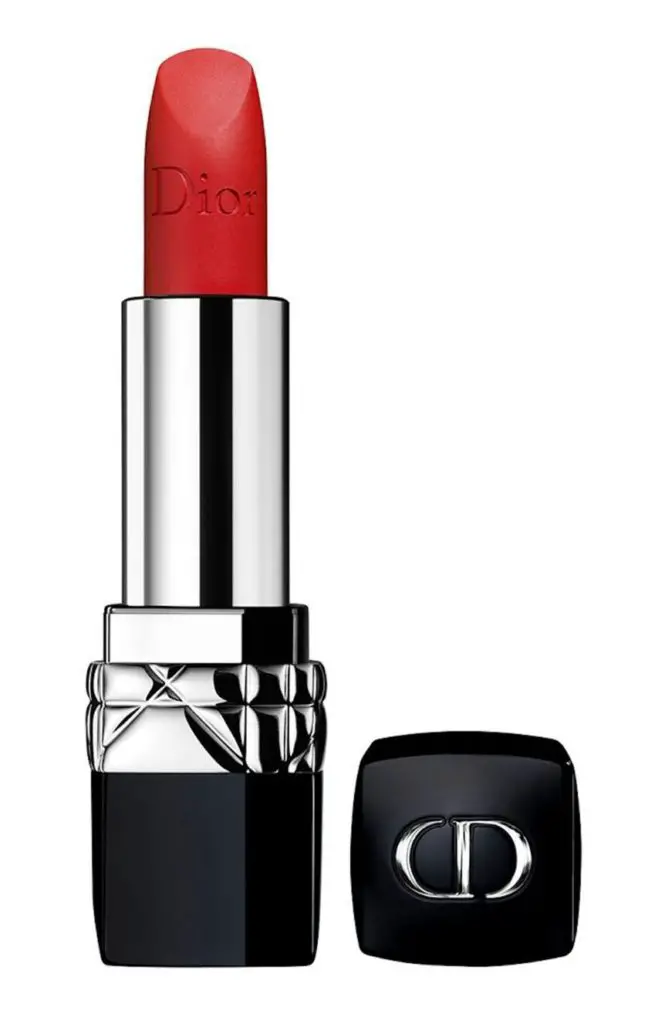 While not over-the-top expensive, 999 is considered by makeup artists and stylists to be the "celebrity red" because of its cult following in Hollywood.  This is not blue red or an orange red, according to one reviewer, "it is just a true red, so it would suit all undertones."  Says another reviewer: "Despite being in my 60s, there's nothing old lady about this red lipstick. Just the opposite—it's very modern. Dior: you'd better NEVER discontinue this!"  Rouge Dior 999; Dior; $43 at Sephora and major department stores.
5.  Tone down the rest of your makeup
When you wear red lipstick, all eyes will be on your lips, and that is the intended effect.  Keep eye makeup minimal—a neutral shadow and mascara should be enough.
A light brow and softly blushed cheeks also will help carry off your red lipstick look.  Of course, it helps if you have young and flawless skin (which Blue Hares do not) but you can still pull off that polished but not overstated look for the rest of your makeup.
6.  Keep the red lip look for when you are feeling confident and well turned out
The garish lights of the produce department are not the most flattering to the red lipstick look and somehow, red lipstick does not look quite right with an outdoorsy winter jacket over sweat pants.
However, that's not to say you can't sport red lips for everyday as well as on glamorous nights out—you just need to have the right attitude and the right look. The bottom line: Make sure you are wearing the lipstick and it's not wearing you.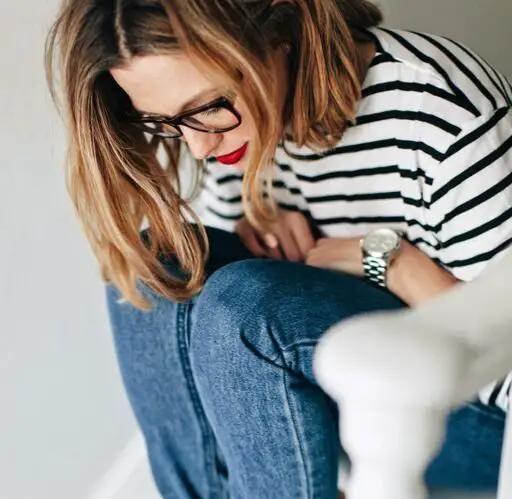 Look at how red lipstick dresses up a pair of jeans and a striped tee.  Her look would be so much blander without that glorious pop of perfect red on her lips.
Lucky for us, with the red lip look we can look vibrant in any season.
As an affiliate of Amazon and other retailers, Blue Hare makes a small commission on qualifying purchases made through the links on this page. 
 *   *   *   *   *
This article has been updated. It was previously published on February 1, 2018.
You may also like
Go to the Blue Hare homepage for more articles for fabulous women