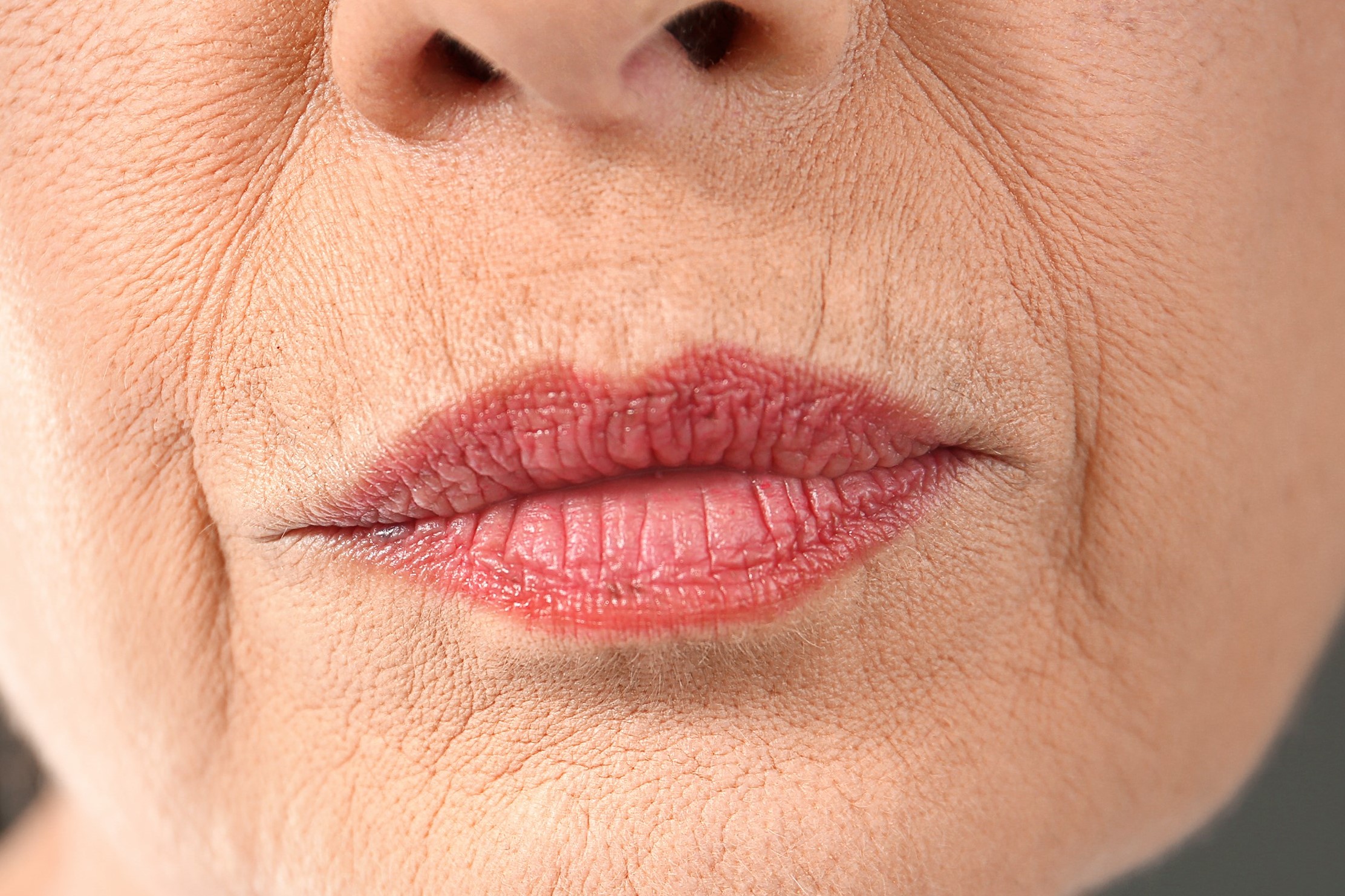 When we reach our 60s, most of us have some vertical age lines around our lips. When lipstick travels into those lines, particularly if the lipstick is a strong color, it can give us an overdone, Norma-Desmond-ready-for-her-close-up look. Few things are more aging than wearing too much or badly applied makeup, particularly lipstick.
Fear not. We found a simple solution: apply a primer first, then the lipstick.
Of course it must be the perfect primer to create a smooth canvas for our lipstick so it won't "bleed" or "feather" into the vertical lines.
Then we apply our lipstick. We've found five nearly perfect lipsticks that moisturize our lips without fading or smearing. And with a primed base, you will feel perfectly at ease chatting at holiday parties without worrying whether your lipstick is spreading.
Begin with a primer
We didn't need a lip primer 20 years ago. Our lips were plump and smooth and the only line in sight was our lip liner, if we chose to use one. But our lips have changed over the decades, and we need a primer now. We searched the web for the perfect canvas to hold these gorgeous lipsticks and combed through all the reviews. This is the primer we ultimately decided upon:
Anastasia Beverly Hills Lip Primer is a colorless, lightweight primer that hydrates, smooths, and preps lips. It's ideal for layering underneath lip gloss, liquid lipstick, or matte lipstick. It prevents color from fading and feathering and can also be used alone as a hydrating lip conditioner.
About $16.00 on anastasiabeverlyhills.com or on Amazon.com.
Follow with one of these nearly perfect lipsticks
This is the chic, luxurious, equivalent of an expensive, French night cream. It doesn't migrate, it won't feather or bleed and it is what you would expect from an iconic French lipstick: very high quality and understated elegance. Suggested color: Antoinette
About $35.00 at Chanel and in department stores.
The texture of this lipstick is a cross between a balm and a lipstick. It does not feather or accentuate lines, does not dry out lips. It gently fades over time, leaving a nice hint of color.  It feels as if you have no lipstick on at all. There is a range of beautiful colors to choose from. This lipstick is a real boon to women our age. Suggested color: Juicy Date
About $27.00 on bobbibrowncosmetics.com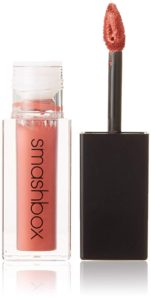 Smashbox, a cosmetics company based in Los Angeles, explains that "advanced polymer technology delivers eight-hour wear—no bleeding, flaking, feathering, or smudging—and the applicator is specially made to hold exactly enough product to fill and line lips in just one swipe."
Reviewers attest that, even though this lipstick lasts long, it is not drying. If you are a bit unsure that a long-lasting lipstick is for you, these lipsticks also come in travel sizes. They cost less and are also available on Amazon. Suggested color: Driver's Seat
About $24.00 on smashbox.com or on Amazon.com.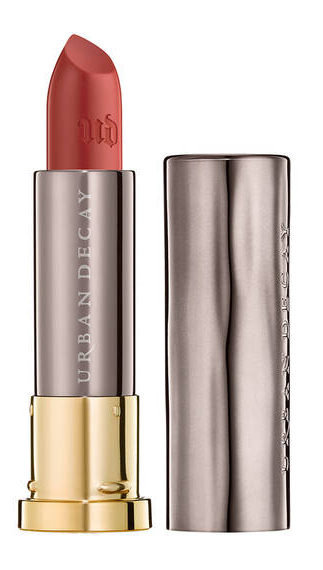 This is a classic, solid case, bullet type lipstick with a satin finish. According to one reviewer, "Reasonably long-wearing, smooth, doesn't make my lips peel or dry up. My lips actually feel BETTER after wearing it. And my lips are picky!"
Vice lipsticks are consistent best sellers at Sephora. On a funny note, one woman writes in her product review that she used a Vice lipstick to write CHEATER on her boyfriend's car, and it didn't bleed or feather, just stayed on really, really, well! Suggested color: Insanity
About $19.00 at urbandecay.com or sephora.com.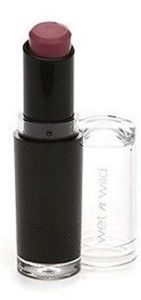 This lipstick glides on easily with rich, velvety color that doesn't cake, feather, or bleed.  It's made with hydrating skin-care ingredients: hyaluronic microspheres provide extraordinary adhesion to lips, an exclusive polymer complex offers a cushion-like feel and texture, and natural marine plant extracts Coenzyme Q10 and Vitamins A & E help smooth lips. There is a full range of colors to choose from. Suggested color: Just Garnet
About $1.00 on Amazon.com.
A caution on lip liners for women over 60
It's true that lip liners can form a barrier to help stop lipstick from migrating. Still, they can be very tricky to use. If you are going to use a lip liner, the line around your lips must be an exact match to your lipstick. Otherwise, you will look very 80s and overly made up. Do not be tempted to go darker with the lip liner. It should not be noticeable that you are wearing lip liner—only that you have a very precise, well defined lip line.
We found that the Anastasia Beverly Hills lip primer is so effective you won't need a lip liner. Unless you have a very steady hand and are a pro at applying lip liners, we suggest that you just use the primer. We're confident you'll be pleased with the results.
As an affiliate of Amazon and other retailers, Blue Hare makes a commission on qualifying purchases made through the links on this page. Thank you for supporting Blue Hare.
* * *
You may also like
Go to the Blue Hare homepage  for more articles for fabulous women