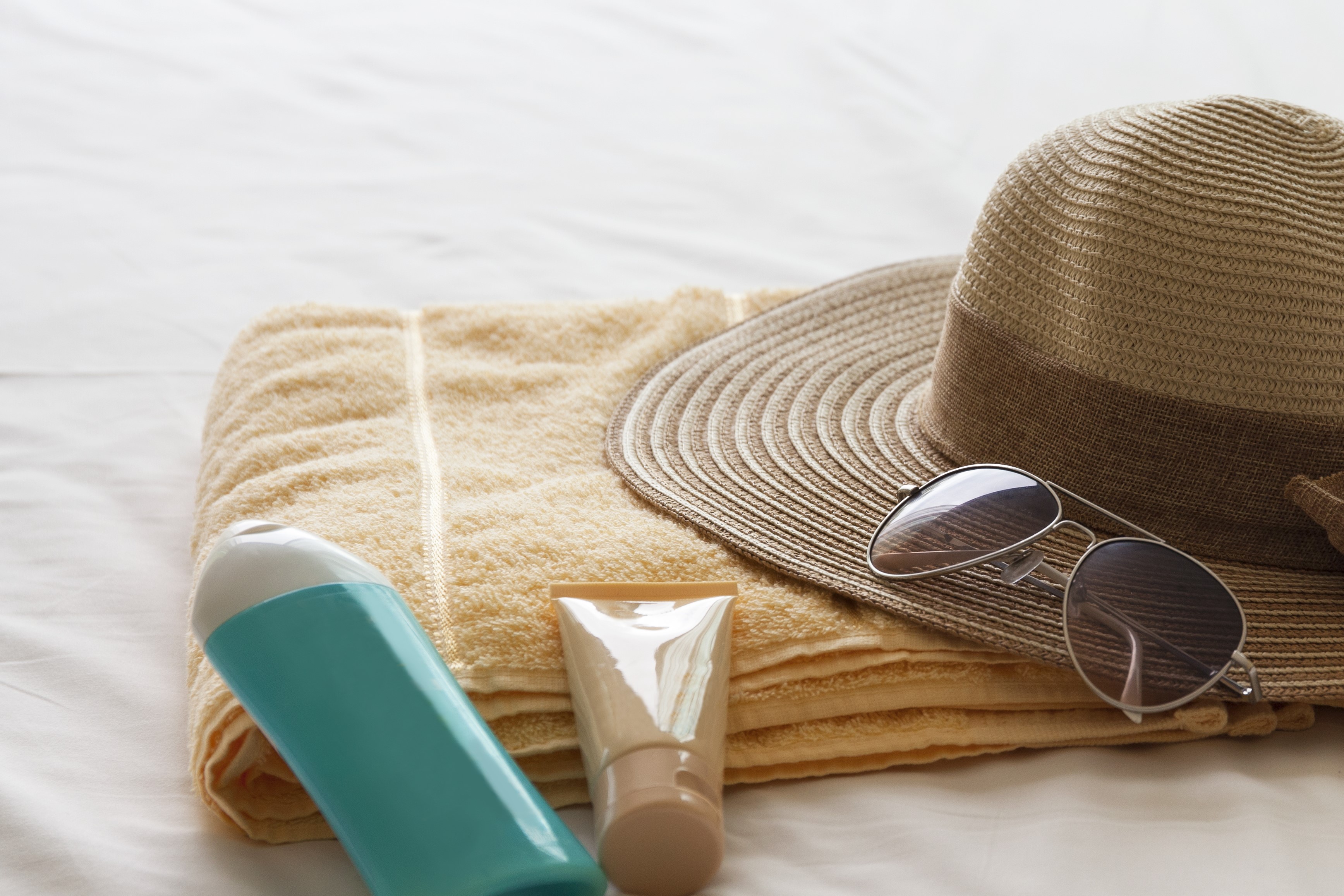 When you're traveling, the last thing you need is a fussy beauty routine. You want beauty products that travel well and, preferably, do double duty. They must be effective and get the job done and small as space is limited; pack easily with zero risk of spills; and, most importantly, they must meet TSA regulations if you pack them in your carry-on. With this in mind–and with quality and effectiveness being non-negotiables–we picked these indispensable travel products.
The top ten beauty products for travel
Here is a selection of top beauty products that are exceptionally suited for travel. We've labeled those that offer multiple benefits 'DD'. This stands for double duty.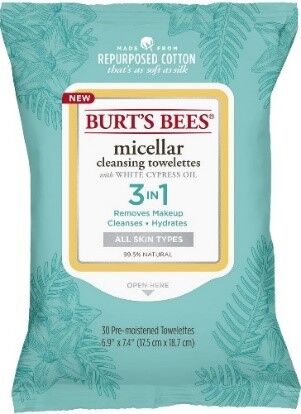 Burts Bee's Micellar Cleansing Towelettes (DD): Don't want to leave your beloved micellar water at home when you travel? But don't want to risk a bottle in your luggage? Consider these micellar water-soaked wipes. Detergent-free, they remove makeup, and cleanse and hydrate skin in one easy step. Like most Burt's Bee's products, they contain no fragrance, no parabens, phthalates or petrolatum. You can also tuck a few away for excursions when you may be eating outside. About $6.00 at ulta.com.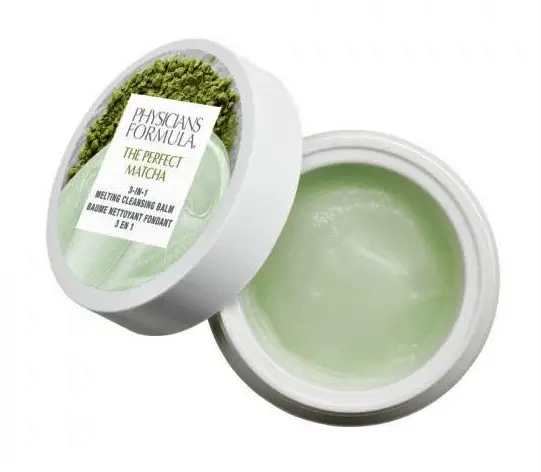 Physicians Formula Perfect Matcha 3-in-1 Cleansing Balm: This cleanser is ideal for travel. A solid cream that won't leak, it comes in a small, easy-to-pack tub. Just a dime-sized amount of this cleanser manages to remove all makeup and won't dry out your skin. The cream turns foamy when it comes in contact with the water. Tuck this into your toiletry bag for travel; it's a high-end product with a drug store price. About $9.99 at CVS and Target.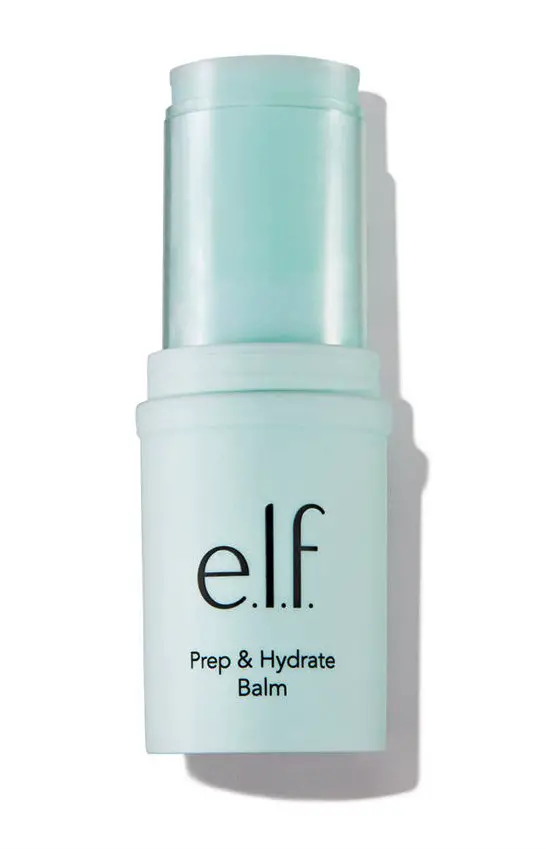 e.l.f. Prep & Hydrate Balm: A moisturizer in a swivel stick? Our beauty editor was so intrigued with this concept, she ordered it immediately. Her assessment? It's cooling and hydrating and as effective as any moisturizer in a jar. It tucks into pocket or purse and protects skin against the elements. No hard-to-pronounce ingredients here either. According to e.l.f., the balm is infused with shea butter, cocoa, aloe, and grape to hydrate skin. About $8.00 at elfcosmetics.com.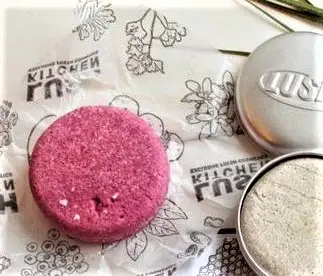 Lush Fresh Handmade Cosmetics shampoo, Jason and the Argan Oil (DD): This solid shampoo comes in a retro little tin. Genius for travel, this marvelous smelling disc cleans hair without sulfates or other drying ingredients. And we love the clever name. If soap is not handy or you don't want to tote it, you can use this on your body as well. About $12.00 at Lush stores or lushusa.com.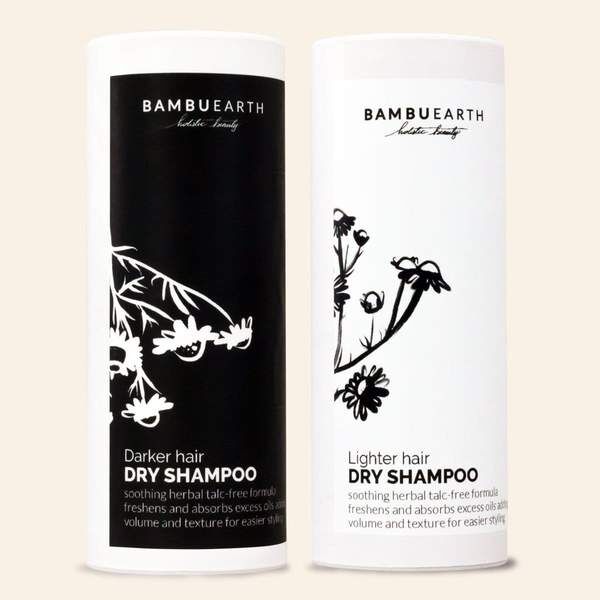 BambuEarth Dry Shampoo: When you don't have time for a hot shower, this dry shampoo is a great stand-by. It whisks away dirt, oils, and odor. And, it doesn't have butane and propane like many of those dry shampoos in aerosol cans. Aerosol cans and planes don't mix. (And do you want those ingredients on your head anyway?) BambuEarth Dry Shampoo comes in a salt-shaker-type dispenser and its strongest ingredients are arrowroot flour and kaolin clay. Sprinkle it on your hair, let it sit, brush it through. Your hair will smell wonderful. There's one each for light hair and dark hair. About $22.00 at bambuearth.com.
Lush Fresh Handmade Cosmetics, Jungle Hair Conditioner: This solid bar conditioner is a "a fair-trade organic cocoa butter base with fresh mashed bananas and avocados deep-conditions and smooths curly, dry or frizzy hair. Fresh figs, kumquats and passion fruit juice leave hair shiny, silky smooth and smelling like a tropical dream." Not a chance of a spill here – just great smelling, smooth hair. About $12.00 at Lush stores or lushusa.com.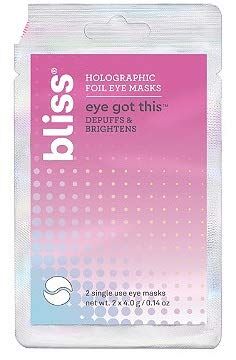 Bliss Eye Got This Holographic Foil Eye Masks (DD): Nothing puffs up your eyes like 35,000 feet of altitude. Use these inflight so you arrived looking refreshed or use them along the way during your travels. These little eye pads fit snugly under your eyes and don't move around. They are soaked in glycerin and sodium hyaluronate, a molecule that holds 1000 times its weight in water, making it the ultimate moisturizing skin care ingredient. If you use them before bed, don't rinse the serum off after you remove the pads—it will continue to work overnight. No need to tote a separate eye cream. About $4.00 at Ulta and ulta.com.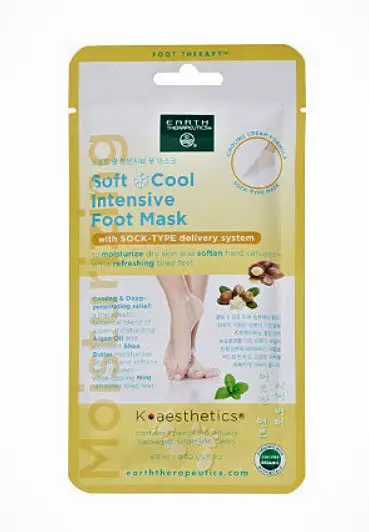 Earth Therapeutics Soft Cool Intensive Foot Mask: Travelling invariably means walking. Lots of it. No matter how comfortable your shoes are, every foot will benefit from this decadent foot mask at the end of a long day of sightseeing. Slide on the "sock like" mask and enjoy the wonderful cooling and moisturizing sensation for at least 20 minutes. And don't rinse your feet after. Buy multiples to tuck into a side pocket of your suitcase. About $5.00 at Ulta and ulta.com.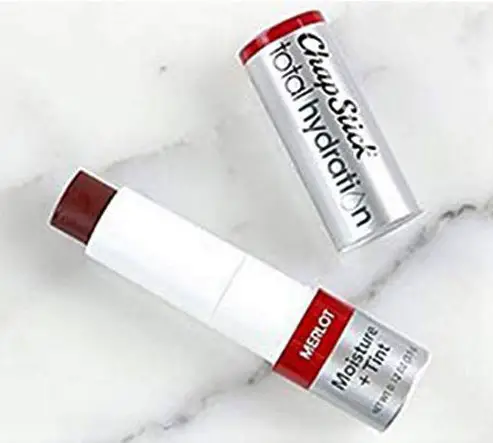 Chapstick Total Hydration Moisture Tint in Merlot (DD): This product does travel-friendly, double-duty perfectly. The lipstick is a fabulous universal lip color that goes with everything and just about every skin tone. The lip balm keeps your lips soft and supple. It's a one-step solution to dry lips—and to packing light. About $4.99 at Target and major drug stores.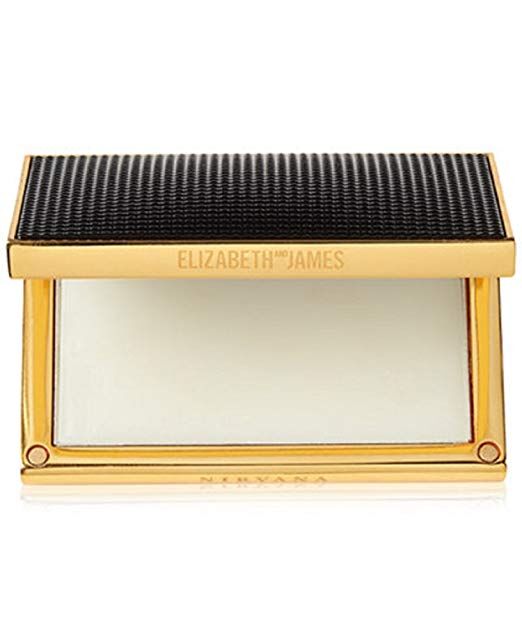 ELIZABETH AND JAMES Nirvana Black Solid Perfume Compact: If you don't want to leave your fragrance at home, this little solid perfume compact is easy to pack. The fragrance is light and clean (think soap) with warm tones of sandalwood, vanilla and violet. And, according to reviewers, it suits just about everyone because it contains no sharp notes. As one comments: "It has a yummy, lovely warm sexiness." About $48.00 at Sephora and Sephora.com but on sale for $37.00 as of this writing.
* * *
You may also like
Go to the Blue Hare homepage for more articles for fabulous women