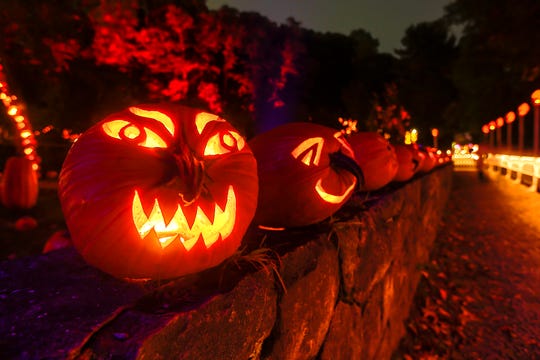 Wasn't summer just yesterday? Suddenly leaves are dropping and trees are turning bright golds and reds. These next weeks may be the last opportunities to enjoy an outing in the country in decent weather. So put on a cozy sweater and take in one or all of these unique fall outings that you can only see at this time of year.
Sail upriver on the Bear Mountain Hudson River Cruise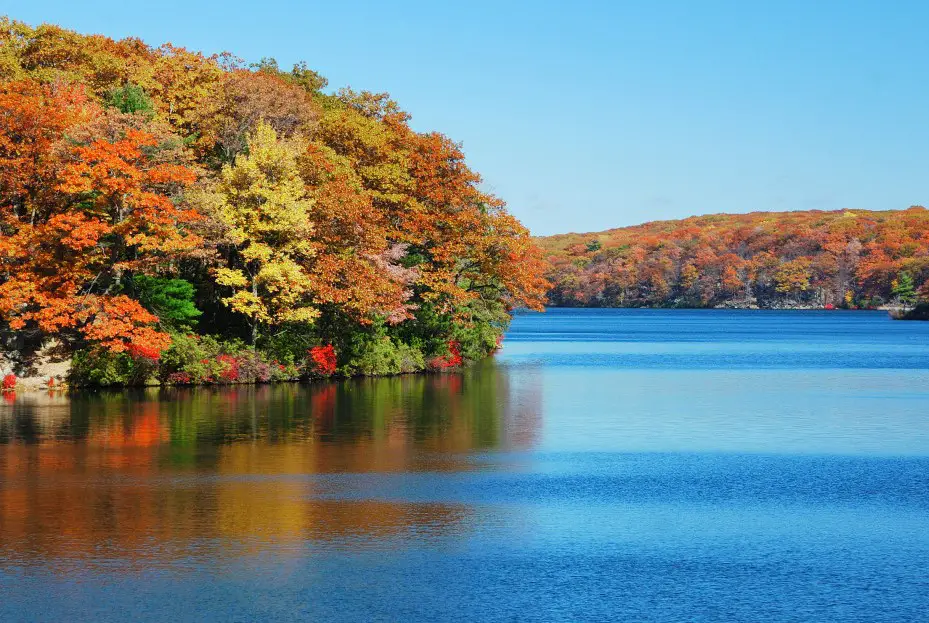 What is it?
The Bear Mountain Cruise is a 2.5-hour boat ride up the Hudson. You can enjoy the fall foliage, listen to a German oom-pah and polka band and celebrate Oktoberfest with German food and beer (not included in the admission price and available on the journey out and back from the onboard cafe).
When the boat arrives at Bear Mountain you'll have three hours to enjoy the park's 50+ hiking and biking trails, paddle around the lake, visit the Bear Mountain Zoo, brunch at The Bear Mountain Inn (reservations recommended) and generally take in the splendor of nature and the fall weather. The experience has been described as "cruisin', leaf peepin', wurst eatin', polka dancin', mountain hikin' fun".
When and where is it?
The cruise runs Saturdays and Sundays beginning October 9.  The boat leaves from Pier 83 in Midtown at 9:00 am; boarding is at 8:30 am.
How much is it and how do I book?
For standard seating, the price for adults is from $69 and for children 3-12, from $55.  For premier seating, the price for adults is from $99 and for children 3-12, from $75. Book here.
Take in the Great Jack O' Lantern Blaze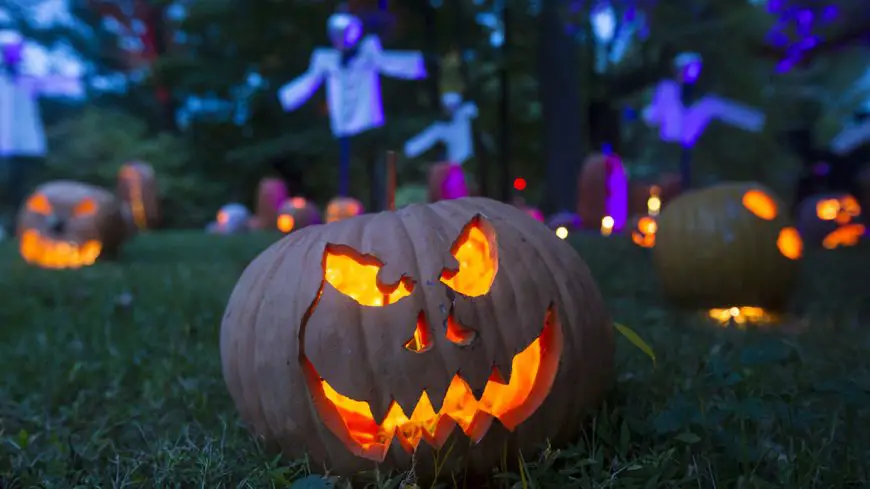 What is it?
The Great Jack O' Lantern Blaze is a breathtaking display of more than 7,000 illuminated jack o' lanterns—all designed and hand-carved by a team of artisans.  These carved pumpkins are lit up throughout the landscape of Van Cortlandt Manor in Croton-on-Hudson, N.Y., a village in the historic Hudson Valley, approximately a 40-minute drive from Manhattan.
Van Cortlandt Manor is a colonial stone and brick manor filled with colonial and federal furnishings.  The house is now a museum and a National Historic Landmark. The pumpkin display on the grounds is breathtaking: you'll see a pumpkin windmill go round and round, a color-changing star show in the pumpkin planetarium, an awe-inspiring jack o' lantern Statue of Liberty rising to the sky and so much more.  The display is complete with synchronized lighting and an original soundtrack.
Van Cortland Manor is about 20 minutes away from Sleepy Hollow, of Headless Horseman fame. There are cemetery tours, haunted trails, and a dramatic performance of Washington Irving's classic tale, "The Legend of Sleepy Hollow," featuring you-know-who.
When and where is it?
The Blaze takes place at Van Cortlandt Manor, 525 South Riverside Avenue, Croton-on-Hudson, NY 10520.
2021: Select dates from September 17 to November 21.  Times vary by evening.
How much is it and how do I book?
Adults $32 (seniors don't get a break), children 3-17 $24 (Fridays and Saturdays $44 and $36). Free for members and children under 3.  For reservations: buy tickets online, 914-366-6900 ($2/ticket surcharge for phone orders). Many dates are already sold out so book ahead.
Walk through cranberry bogs under a full moon
What is it?
You know you're going to eat these little fellers at Thanksgiving and Christmas so the least you can do is come and see them while they're alive.  Sure, you can see cranberry bogs during the day but why not see them under a full moon?
In the quiet of the South Jersey Pine Barrens, nature walks take place on the Saturday closest to the full moon each month. Starting at 7:00 pm at the Whitesbog General Store, the walk is between three and five miles in length and led by experienced guides. Participants learn all about the history of Whitesbog, cranberry and blueberry farming, and Pine Barrens flora and fauna.  You can even enjoy some stargazing while listening to the night sounds of the pines. You might even see the Jersey Devil.
When and where is it?
Check here for dates. All walks begin at 7 pm at the Whitesbog Preservation Trust, 120 W. Whitesbog Road, Browns Mills, NJ. Meet your guide in the General Store before the start time. All walks are 3-5 miles in length. For reservations call (609) 893-4646; email [email protected]; whitesbog.org
Top photo credit: lohud.com
The information in this article has been updated. It was originally published on October 11, 2019. 
You may also like
Go to the Blue Hare homepage for more articles for fabulous women.