It has been said that our hands give our age away.  That is because, at our age, the skin on our hands is no longer taut and it tends to be dryer and thinner. Age spots (those pronounced dark freckle-type marks) tend to appear, particularly in the area above the first finger and thumb. We can't make our hands look 30 again but there is much we can do to keep them from giving our age away.
Here are some tried and true ways to keep your hands looking younger:
Avoid super hot water
It's not the temperature of the water that kills the germs on your hands, it's the sliding action created by the soap that washes away the germs.  Using lukewarm water is just as effective and it's much easier on your hands.
Choose a hand wash with proven moisturizing ingredients
Beware of a hand wash with chemical ingredients that you can't pronounce or don't recognize. Choose one that has some tried-and-true moisturizing ingredients like glycerin, mineral oil, and lanolin, and natural oils like argan, aloe vera, and coconut.
Here are some that we like: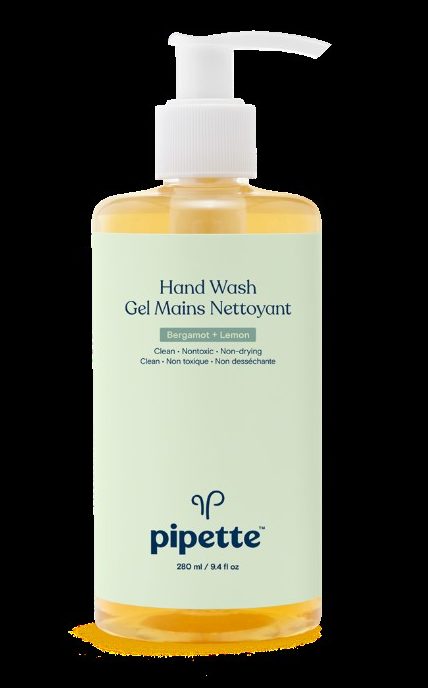 Pipette's is a gentle, sulfate-free hand wash. It's marketed for use on babies but perfect for the whole family. This nontoxic liquid hand soap effectively banishes grime and germs without stripping skin of its natural oils. It is made with moisturizing squalene and aloe to keep skin soft and hydrated—and infused with 100% plant-derived aroma of bergamot and lemon. Available at Pipette.com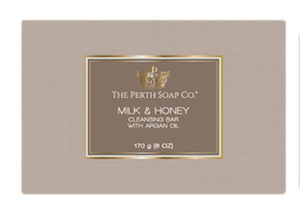 If you prefer to use bar soap, this argan oil infused one is for you.  According to reviewers, the consistency is thick enough that you won't need a lot to go a long way. This soap actually leaves hands moisturized and the skin does not feel dry or irritated. Available at perthsoap.com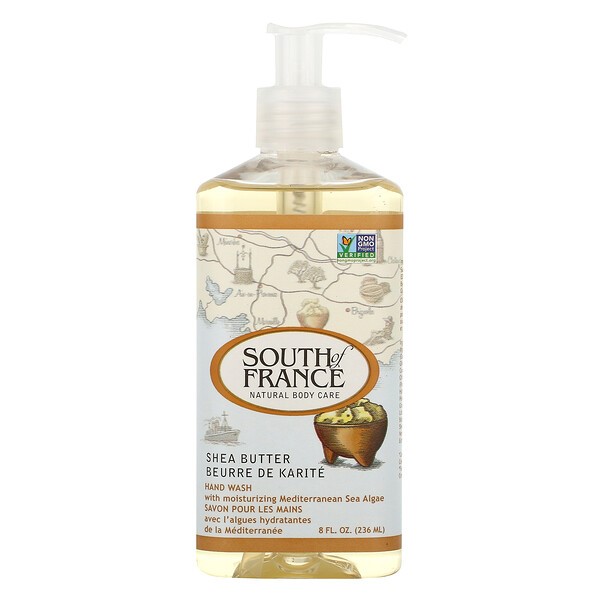 This luxurious hand wash follows a traditional recipe from Marseille in the south of France. This wash is enriched with a blend of hydrating coconut and olive oils and moisturizing Mediterranean sea algae to leave skin cleansed and deeply moisturized. It is infused with the aroma of shea butter just unloaded onto the bustling docks of the port. Available at iherb.com.
Protect your hands with products for day and night
The final step in soothing and protecting your over-exposed hands is a moisturizing hand cream.  While there are loads to choose from and they all claim to be moisturizing, not just any old hand cream will do.
Day hand cream: For day, most of us prefer a hand cream that is moisturizing but also allows us to carry on with our daily routine—without wiping off grease or waiting for the cream to soak in.  And we want to be able to use it many times a day.
These hand creams manage to be moisturizing but not greasy: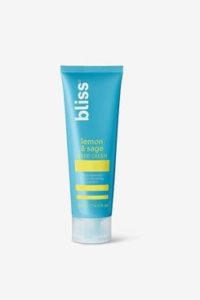 This Bliss hand cream "goes on a little thick," according to one reviewer, but it "absorbs quickly and leaves your hands looking smooth and refreshed! My hands get dry and wrinkly, and this hand cream quickly and visibly reverses that." Another reviewer recommends this as a daytime hand cream "because you can rub it in and it will actually absorb within minutes." Available at Amazon.com
When you first put this on your hands, you will think there is no way that this is going to soak in quickly—but it does.  This is fast absorbing, non-oily and non-sticky and lets you get back to work immediately after application. Available on Amazon.com
Night hand cream: At night it's time to haul out the big guns and slather on that barrier hand cream (using your cotton gloves to keep the product off your bedding).  Eight hours of moisturizing with a really penetrating barrier cream will make your hands feel baby soft in the morning.  We recommend these:
Don't plan to do anything but relax after you apply this extra thick, but oh so soothing, hand cream.  It is full of glycerin and other moisturizers that will make your hands baby soft and smooth by morning. Available at Amazon.com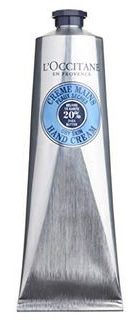 Shea butter makes this hand cream rich and decadent—and it's French.  And once you apply it, tuck in for the night and let it works its magic on your hands while you sleep. Available at Amazon.com
Twice a week hand treatment
Two to three times a week, treat your hands to this overnight spa treatment.
You will need:
Glycerin-rich cream
White cotton gloves
At least eight hours of uninterrupted sleep time (great moisturizing time for your hands and essential to a healthy immune system).
Why glycerin?
There are thousands of moisturizing creams on the market.  Virtually all of them will make your hands look and feel better immediately, simply by smoothing the skin's cuticle.  But many of them will have no long-term effect because their ingredients evaporate soon after application.  (We've all smeared our hands with cream only to realize that they are dry an hour or so later.)
The key ingredient for long-lasting moisturization is glycerin.  Glycerin has been around for centuries and it is the workhorse of moisturizers.  Glycerin is a humectant, a type of moisturizing agent that pulls water into the outer layer of your skin from the skin's deeper layers and from the air. In skin care products, glycerin is commonly used with occlusives, another moisturizing agent, to trap the moisture that it draws into the skin.
With a pair of cotton gloves, one of these stellar and well-reviewed glycerin creams, and eight hours of slumber, your hands will soldier through daily washings without showing ill effects.
The five best glycerin creams
This cream not only smells divine (even for those who don't like scented products) but is so rich in glycerin, the effect lasts through many hand washings.  It has an 85% five star rating on Amazon.  It's more expensive than drug store hand creams but a tiny bit does both hands thoroughly. Available on Amazon.com.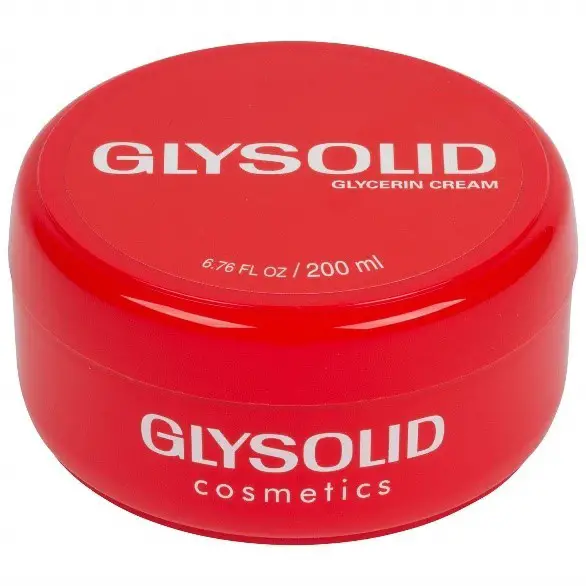 Glysolid has been a favorite skin care product in Europe for over 70 years. This cream also contains allantoin, a plant-based healing ingredient.  The company maintains that the product promotes cell growth and wound healing.  Again, it's more expensive than some drug store brands but you won't need to use much. Available Amazon.com.
This cream has been a drug store staple for years, a testament to its enduring efficacy.  You may wonder why a foot cream is recommended for your hands. While Neutrogena makes a version for hands, the foot version contains more glycerin.  Available on Amazon.com.
Yet another European favorite.  This hand cream also contains alpha hydroxy acid, a skin exfoliator.  It comes in scented (white tube) and unscented (yellow tube) versions.  About Available on Amazon.com.
The best gloves
These are the perfect white cotton gloves to use with hand cream.  They are lightweight, easy to wash, and completely reusable.  Packaged in sets of two dozen pairs. Available on Amazon.com.
The process
Slather your hands with a glycerin-rich cream
Slide on a pair of cotton gloves
Clock eight hours of sleep
When you wake up in the morning, you will be amazed at how soft your hands feel.
We may make a small commission for any purchases you make following the links on this page. 
*     *     *
You may also like
Go to the BLUE HARE home page for more articles for fabulous women