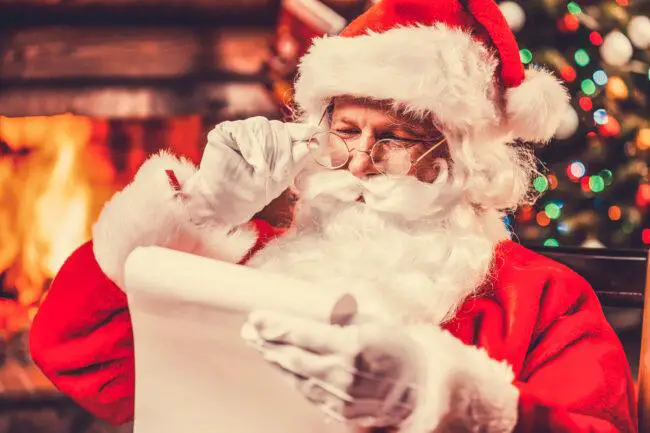 This year our holiday gift list is geared especially for women over 60–some luxuries, some practical, and some simply delightful. Our editors are busy ordering them for family and friends (and for themselves). We're sure you'll find something here for the hard-to-buy-for women on your list.
Garnet Hill Cashmere Wrap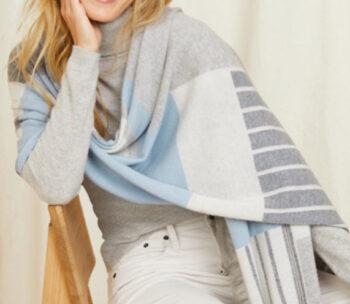 Warm, weighty cashmere wrap is just right for working from home this time of year, travel, and whenever you're inclined to receive compliments. Its substantial, plush hand makes for an elegant layer or exquisite scarf. Various colors. Imported; 86″ L x 27″ W, 100% Mongolian cashmere. garnethill.com
Cashmere socks are an easy way to add a little luxe—and much needed warmth–to winter days. Available in ankle and knee-high lengths. Happy feet, happy life. garnethill.com

Glove and mitten hybrid is the idyllic accessory for days on-the-go. Fingerless glove features a pop top that seamlessly folds over for moments when you need fingers, while staying warm. whiteandwarren.com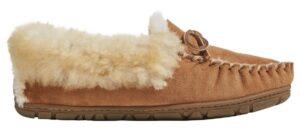 A gift of warm feet. Genuine lamb fur, premium shearling lining, made with superior sheepskin, durable outsole for added traction.  So popular LL Bean sells a pair every 7 seconds in December. llbean.com
The Astronaut's Slipper Socks
Worn by NASA astronauts on space shuttle missions and aboard the International Space Station, these socks are updated for earthbound wear with rubber soles. The warmth and durability of twisted rag wool hug the foot from toe to the mid-calf. Further cushioning and insulation from cold wood or tile floors are provided by the memory-foam footbed, microfleece lining, and cow suede leather outsole and suede sidewall. hammacher.com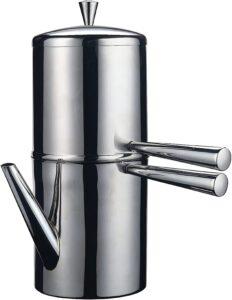 For the coffee lover searching for the perfect up–the Neapolitan drip coffee maker historically is oldest coffee maker. People still appreciate this type of coffee for both tradition and also for the actual particular flavor of the coffee, light and suitable for the evening. Now produced in stainless steel.  Amazon.com
Be your own barista. Make cappuccino and latte at home—just add your favorite coffee. The 4-in-1 coffee frother can be used he 4-in-1 coffee frother can be used to make dense or airy foam, froth, and heat milk for hot chocolate or milk tea maker. Amazon.com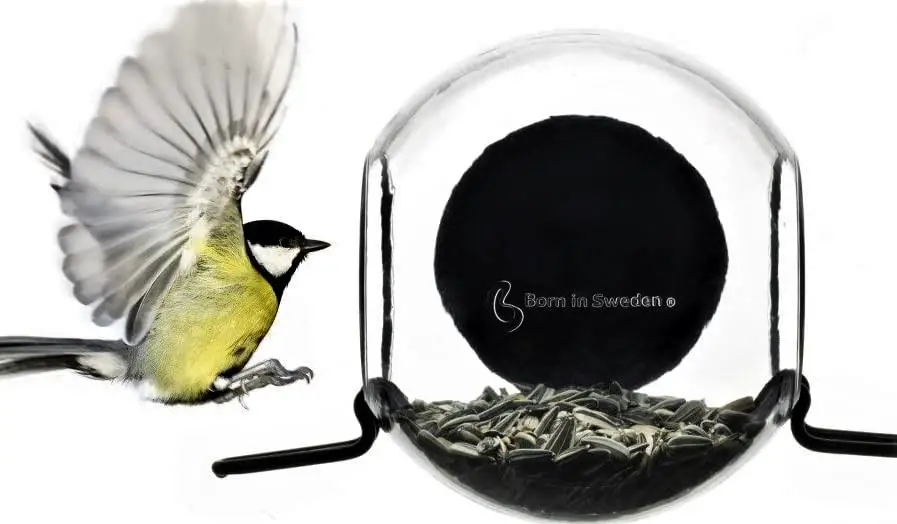 Birds bring song and color to gray winter days. This Swedish designed bird feeder helps you observe them up close by attaching to your window via a strong suction, thereby making it virtually squirrel proof.  New to the USA. Amazon.com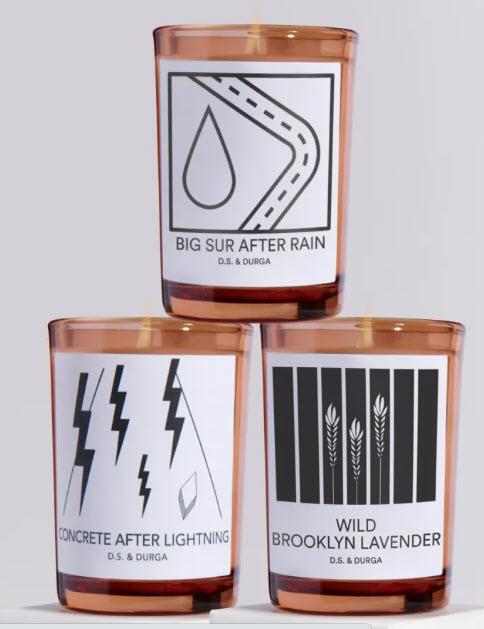 Edgy scented candles. DS&DURGA were pioneers in DIY Brooklyn. They turned what they treasured in music, nature, myth and design into fancy fragrances in a tiny Bushwick apartment. All scents are made in-house. Candles, perfumes, and auto fragrance in scents ranging from Big Sur After Rain, Brooklyn Lavender, Concrete After Lightning, Portable Christmas Tree, more. DSandDurga.com.
Smartwatch with fall detection
Smartwatches with fall detection include all the bells and whistles of other smartwatches—fitness tracker, health monitor, call, text, music—as well as selections crash and fall detectors. Stylish technology for the over 60 set.
All the essentials to help you monitor your fitness, keep connected, track your health, and stay safe. Now up to 20 percent faster, with features like Crash Detection and enhanced workout metrics. Amazon.com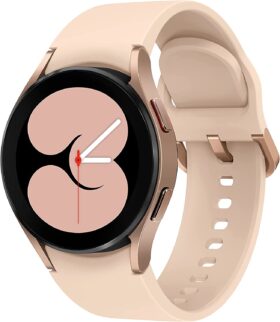 The Galaxy Watch3, Galaxy Watch4, Galaxy Watch5, and Galaxy Watch Active2 have a special feature that sends out an SOS if it ever detects a hard fall.  Amazon.com
The React Charge Hub is a 7-in-1 emergency tool designed to keep you safe during any unexpected or dangerous situation–from being stranded on the side of the road at night to being trapped inside your vehicle. Seatbelt cutter, window breaker, portable power bank and more. getreact.io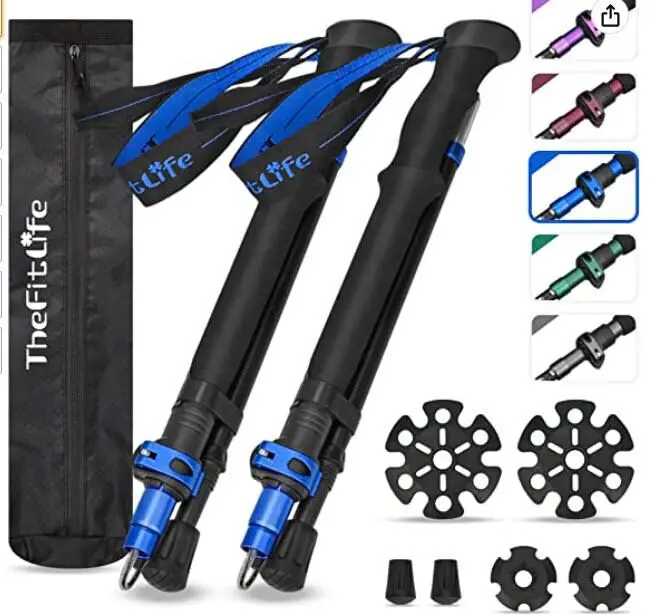 Walking is one of the best forms of exercise for women over 60. These poles provide great support on the trail, enable you to probe and assess complex terrains better than you can by your eyes alone. Use them to test the depth of water, snow, snow bridges, and quicksand. (What are you doing in quicksand…?) Amazon.com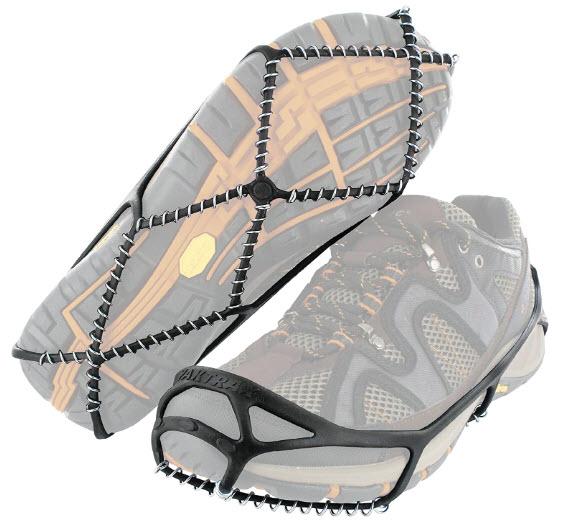 Take away the fear of falling on icy sidewalks and streets. Yaktrax's full-sole coverage with traction cleats on the heel and forefoot helps to maintain traction through your natural stride while pursuing your passion for the outdoors and everyday life. Amazon.com

FitTrack puts you on the path to better health by tracking 17 key health metrics in real-time with incredible accuracy-–know when you're on the right path to improving your diet and exercise. getfittrack.io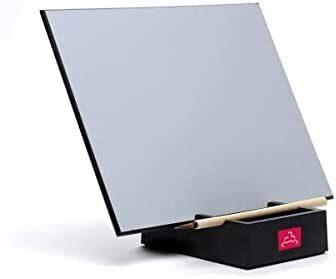 This is the Original Buddha Board; It is inspired by the Zen idea of living in the moment. This water board painting set uses only water and our classic drawing board as you create beautiful works of art, that fade away, as it dries. Using a Buddha Board kit will help you achieve mindfulness. The mind is everything, what you think you become. Amazon.com.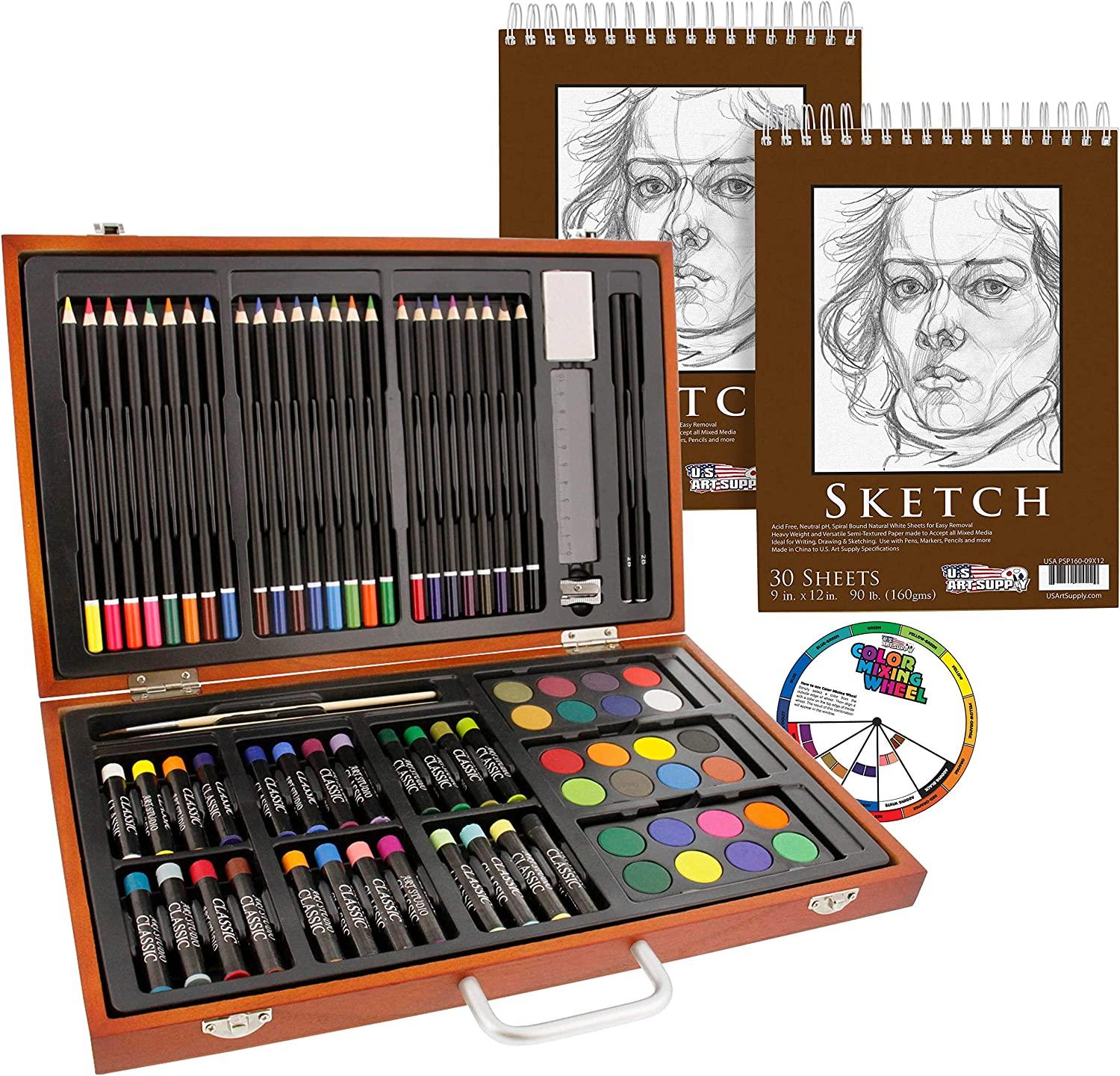 Aspiring artists, art students, and professional artists love using this fun, safe, and easy-to-use art painting and drawing set. Beginning artists will appreciate this supply-packed, 84-piece comprehensive set. Colored pencil, oil pastel, watercolor, and traditional drawing pencil is included. Amazon.com.

Tired of holding your phone or propping it against something so you can Facetime or read a recipe? GoDonut's simple design makes it easy to enjoy mobile devices anywhere. Just set your device in one of the grooves on the stand and enjoy. Stable, secure, and portable. Great stocking stuffer. getgodonut.io
The OlumiRing provides extremely bright & diffused LED lighting that is 100% portable and will clip just about anywhere—laptop, tablet, phone. Great for recording videos on the go and for all of those Zoom meetings. oluminate.com
Dodow Sleep Aid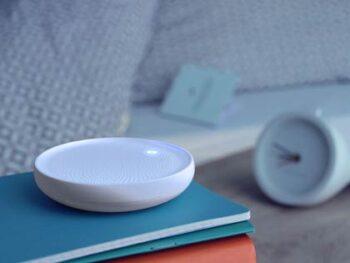 Dodow is metronome-light scientifically designed to block out overactive thought patterns and lull you into a deep peaceful sleep – fast. Combines yoga, meditation, and behavioral therapy. getdodow.io
Discover tranquil sleep with this duo set of a deep relax bath & shower gel and a sleep mist. Hand-blended of a restful combination of vetiver, chamomile and sandalwood. neimanmarcus.com

The 12 artworks Juliet Meeks created for this robe shine brighter–and definitely last longer–than birthday candles. Each watercolor, a different flower for each month, pops against a bright and bold background. Uncommongoods.com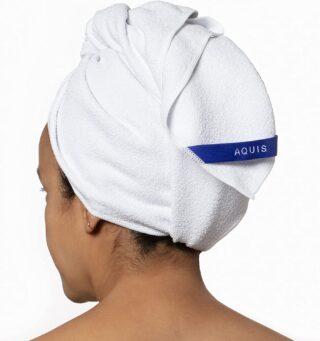 Slash the time it takes to dry her hair while limiting exposure to heat at the same time. Microfiber hair towels are engineered to strengthen hair while it dries. Functional design covers every routine without the damage, frizz, or bulky towel you're used to. Proprietary AQUITEX fabric uses uniquely woven channels to quickly wick water away without heat or friction, reforming hydrogen bonds for improved hair strength + keratin structure. Amazon.com

Dry hands are a common complaint as we age. Tuscan Honey Glycerine Hand Therapy is a unique restorative cream that moisturizes and nourishes through a blend of glycerin, vitamin E, aloe vera, almond oil and botanical extracts. Any woman will love this opulent blend of warmed amber resin with soft vanilla high notes and luscious honeycomb accents. Amazon.com.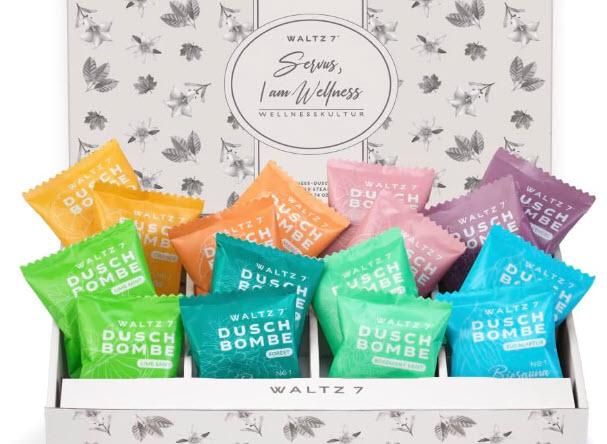 Give her a wonderful fragrance experience and spa experience in the shower with these fresh and relaxing bath bombs scented with natural essential oils. Produced in Vienna under the highest quality standards. Amazon.com
 *  *  *
As an affiliate of Amazon and other retailers, Blue Hare makes a commission on qualifying purchases made through the links on this page. 
*  *  *