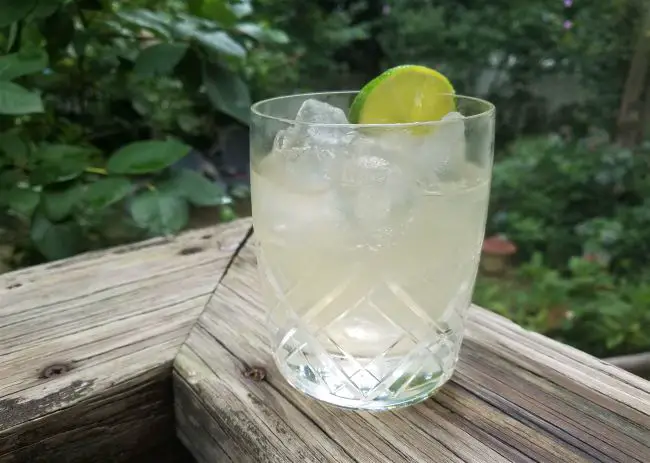 Ceiling fans slowly rotating. Palm trees unmoving in the warm, still air, the only sounds the occasional creak of an oversized wicker chair—and the clink of ice in glasses. Late summer is its own distinct season.
Unlike adrenaline filled June and July we're rather tired of summer at this point. Fresh sun-filled days that were greeted with gin and tonics and crisp rosés now seem like upstarts. What we are looking for is a cocktail carved from the slow warmth of the Caribbean. Cuba. Havana. Rum. WWHD (What Would Hemingway Do)? Order a Golden Glove on the rocks.
Let's time warp back to 1930s, when Havana was swimming with intellectuals and artists. Ernest Hemingway moved there in 1932 and stayed for 22 years. (He spent only eight off-and-on years in Key West.) Hemingway and other Lost Generation noteworthies, including Ezra Pound, John Dos Passos, and Graham Greene, and Hollywood notables like Spencer Tracy, Katherine Hepburn, and Gary Cooper gathered at El Floridita: restaurant, bar, and cradle of the daquiri.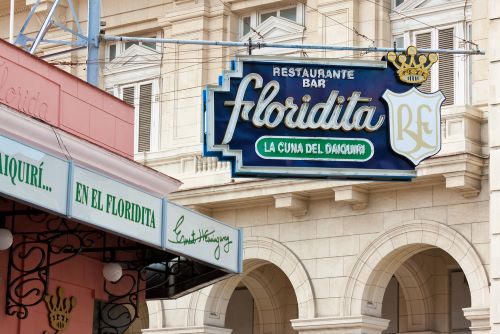 _____________________________________________
______________________________________________
Rum cocktails are a Havana specialty
We could go down a rabbit hole following the folklore of Hemingway and the daquiri. We will part ways, however, to explore another cocktail from Bar Floridita, the Golden Glove.
Floridita specialized in cocktails prepared with fresh fruit juices and rum. Whereas the daquiri carefully balances three ingredients—rum, lime juice, and sugar—the Golden Glove consists of rum, lime juice, sugar, and Cointreau (an orange liqueur). The Golden Glove is easy to like, combining familiar flavors into a drink that is strong, refreshing, and citrusy. It tastes great whether consumed on a sunny isle or on your patio. And given the widely available ingredients, it is easy to make at home, which is where we first tried it a few weeks ago.
The Golden Glove is definitely on the menu until it's time to bring out the bourbon. The below recipe adapted from Liqour.com, which in turn shared that of distiller and cocktail expert Allen Katz. A lightly aged rum that's been filtered makes a fine starting point but use the rum you like best. It can be shaken and strained over crushed ice into a rocks glass (which we prefer) or blended with ice into a frappé-like mixture and poured into a cocktail glass. (Hello 1980s beach house.)
How to enjoy a Golden Glove
On a late summer afternoon pour yourself a Golden Glove, sit back, and read The Sun Also Rises while planning your next excursion, perhaps to Havana.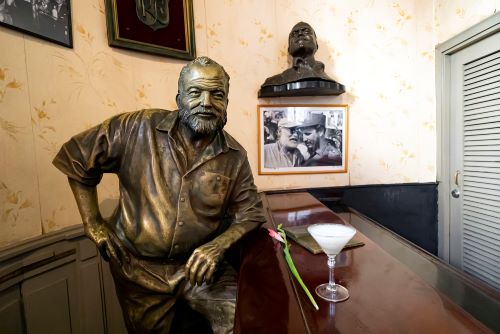 The Golden Glove
Ingredients
2 ounces white rum
1 teaspoon Cointreau
1/2 ounce lime juice, freshly squeezed
1 teaspoon sugar or simple syrup
Garnish: lime half-wheel
Steps
Pour rum, Cointreau, lime juice, and sugar/syrup into a shaker over ice.  Shake until well-chilled.
Strain into a rocks glass over fresh crushed ice.
Garnish with a lime half-wheel.
Note: Adjust the lime juice and sugar as needed.
*     *     *
You may also like
There's more on the Blue Hare home page for fabulous women like you.