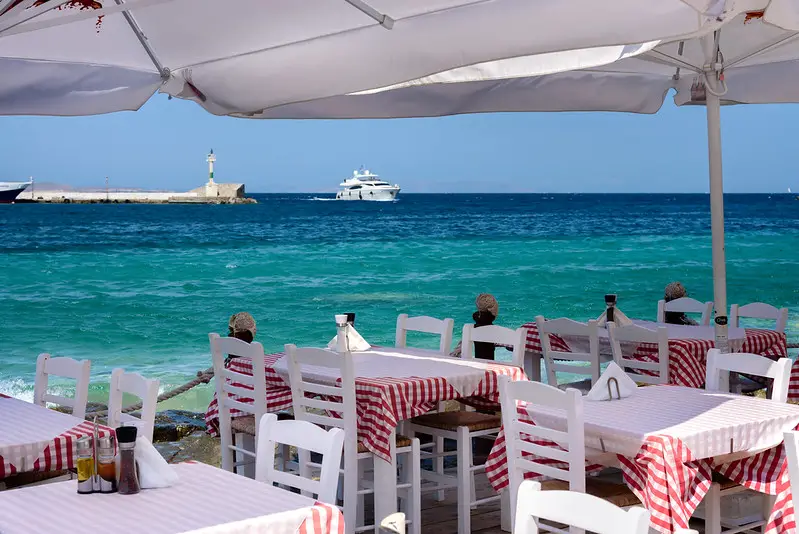 When it's hot and humid we want salads and dishes that are light, healthy, and easy to prepare. Where do we look for inspiration? Greece, of course.  Our features editor knows this all too well. She has made her home in Greece for more than a decade, leaving the hustle of New York City behind her.
Greek cooks are masters of the original Mediterranean diet and expert in preparing summer salads and delicious dishes for hot summer days. There are plenty of options given the bounty of fresh vegetables and abundance of olive oil. Dishes that require cooking can be prepared early in the day and served later at room temperature.
Here are some of our editor's favorite recipes.
Meze: small plates of appetizers
An easy way to set a Greek summer table is to serve a generous spread of meze, the traditional small plates of appetizers and salads shared by the table. You can eat as much, or as little as you want, savoring a wide range of flavors and taste sensations.
Creamy dips and finger foods are very common, as are dishes of olives and cheeses. Garnish the platter with sprigs of oregano and extra virgin olive oil. Don't forget the bread–a hearty country loaf. No proper Greek table is complete without it.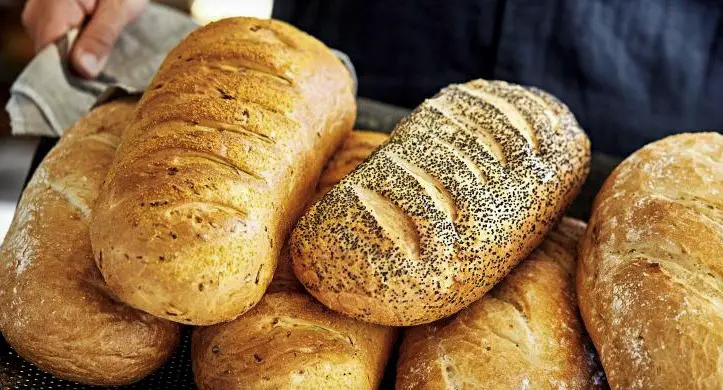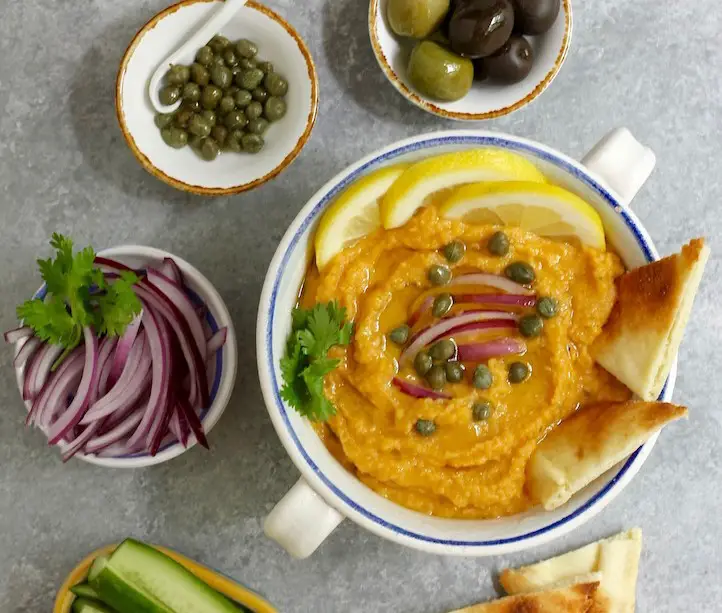 Santorini is one of the most beautiful travel destinations in Greece, and in the world. It is also known for its distinctive local cuisine, one that relies on local produce such as the Greek fava bean, a small, yellow split pea that thrives in Santorini's volcanic soil.
Packed with nutrients, this lemony fava spread is delicious when topped by slivered red onions, briny capers and a splash of Greek olive oil. Serve with wedges of toasted pita bread.  Recipe from Marilena's Kitchen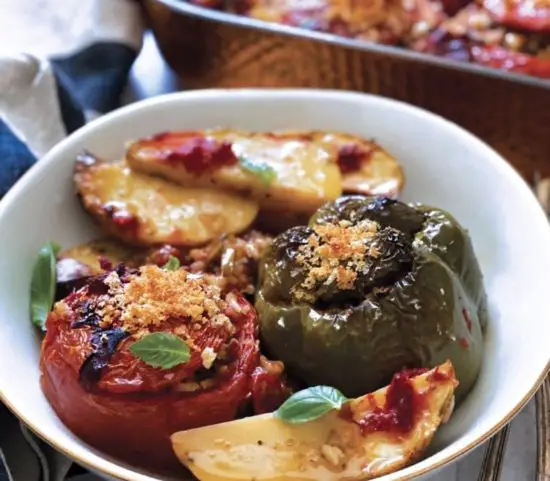 Summer is the best time to make 'gemista' or stuffed vegetables. The markets are overflowing with ripe produce—tomatoes, colorful green and red peppers, zucchini and courgettes.
Gemista is an extremely versatile and creative outlet for cooking as you can add so many ingredients to the 'pot.' They can have meat or be vegetarian, sweetened with raisins and cinnamon, or savory with cumin, oregano, and tangy goat cheese.
With so many possibilities, it will come as no surprise that–no exaggeration–every Greek family has their own recipe for making these delicious stuffed vegetables. One recipe that looks especially appealing is from The Greek Foodie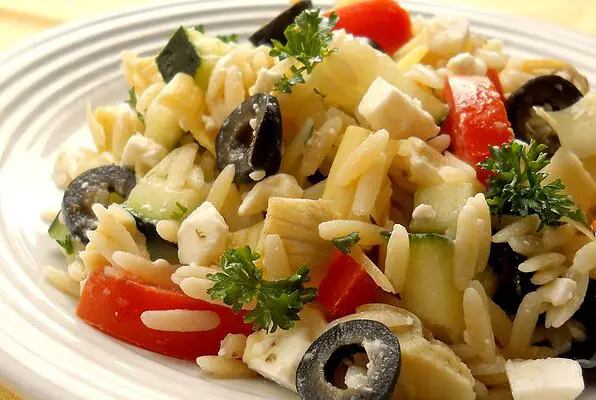 A combination of artichoke hearts, Kalamata olives and feta makes this orzo dish especially tasty. It can easily be prepared in advance–just hold the dressing until you're ready to serve.  Recipe from Allrecipes.com.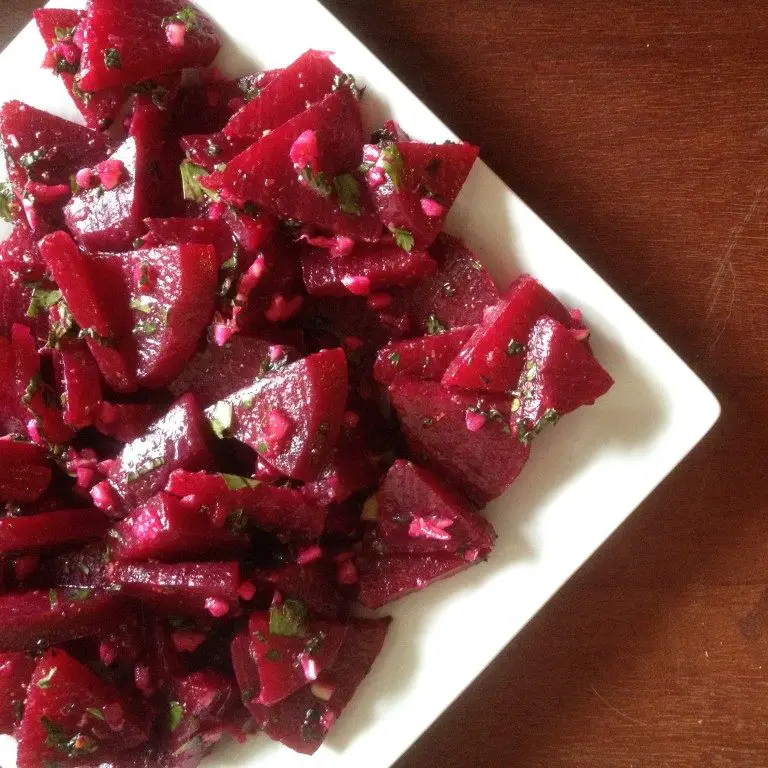 This distinctly Greek summer salad calls for excellent quality Greek olive oil and red wine vinegars. Coriander, sea salt and black pepper round it out. Add coriander for a hint of citrus and fresh herbs and garlic to help bring a lightness and brightness to the earthy beets. Recipe from The Greek Vegan.
Complement beet salad with a dab of skordalia, the tangy potato puree that's redolent with garlic and definitely not a dish for the faint-hearted. Skordalia is a popular and much loved dish on Greek tables and is a delicious counterpoint to zucchini fritters, grilled meats, and beetroot salad. Find the recipe here.
Salty-sweet watermelon and feta salad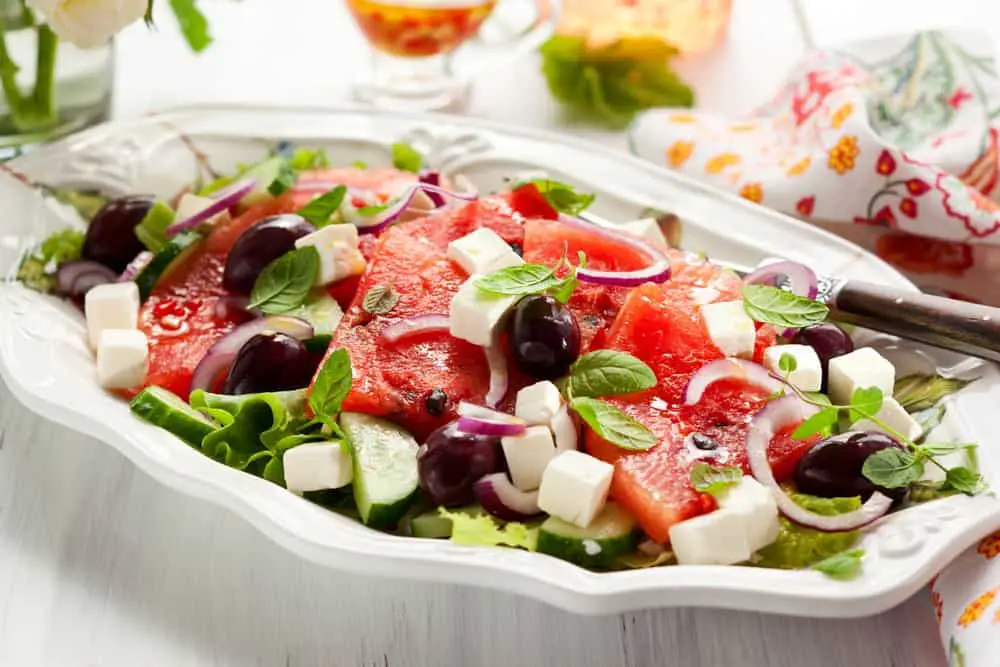 Watermelons are ubiquitous in Greece in the summertime, when gardens and roadside stands overflow with abundance. The original, and unlikely, pairing of this favorite fruit with tangy Greek feta and olives to create a summer salad was a stroke of genius.
In the eloquent words of Mark Bittman, American food journalist, author, and former columnist for The New York Times, "It's not an immediately obvious combination – watermelon, cucumber, olives and feta – but one bite will leave you convinced that this savory-sweet summer salad is something truly special. The astringent punch of the olives and feta provides a sophisticated counterpoint to the watery mellowness of the melon and cucumber. With a hunk of bread, it's a lovely light lunch; with practically any grilled meat or fish, it's an ideal summer supper."
We especially love this recipe because of its expert guidance on how to choose a ripe watermelon–something that the Greeks know how to do all too well.  Recipe from MyGreekDish.com.
  *     *     *
You may also like
Go to the Blue Hare homepage for more articles for fabulous women