Is there a better gift than bright, colorful blooms in the dead gray of winter? While daffodils and roses are still months away, there is one flowering bulb that is primed to bloom as the sun reaches its nadir—Amaryllis.
What is an Amaryllis?
"Amaryllis," as we know them, are cultivars of the genus Hippeastrum, widely sold in the winter months for their ability to bloom indoors.
They are grown from bulbs, each of which produces one or two leafless, stout, persistent (Wikipedia's word, not ours), and erect stems that bear at the top a cluster of flowers without a tube.
How do they grow?
Few bulbs are easier to grow. Just plant the bulb in good potting soil, water regularly and provide bright, indirect light. A support stake is handy for keeping the blooms upright, but little else is required. Most varieties will begin blooming six to eight weeks after planting; some can take as long as ten weeks.
Plant the bulb in a heavy pot to prevent it from tipping over under the weight of the blooms. Use potting soil, not soil from your garden, which does not drain adequately.
Place the pot in a location that receives bright, indirect light, water sparingly, and before you know it you will see new growth. Soon your room will be full of colorful blooms to banish those winter blues.
Today amaryllis come in a variety of colors, from the traditional deep red to pink, white, and bi-colored. There are also varieties that support flowers with crazy shapes that will make you laugh. A gift that costs a fraction of the delight and joy it gives.
Where to buy Amaryllis
It wasn't long ago that they were a rarity but today you can find them anywhere from your supermarket to online outlets. We like the variety of plants and packaging the online sellers offer, from a bulb in a bag to multiples in a beautiful pot.
We look at three of the growers here.
Order them now as they will sell out over the next few weeks. Give them soon so your giftee can watch them grow.
White Flower Farm is a family-owned nursery based in Northwest Connecticut. They are known to many through their catalogs and the top quality of their perennials, annuals, shrubs, vines, and bulbs.
White Flower Farm offers more than 70 varieties of amaryllis, all top-grade bulbs imported from the Netherlands. Their selection ranges from statuesque double-flowered types to the delicate, spidery Cybister forms. We can attest to the excellence of their bulbs—last year we purchased eight different varieties and all produced spectacular blooms. From $19 to $400 for 30 bulbs.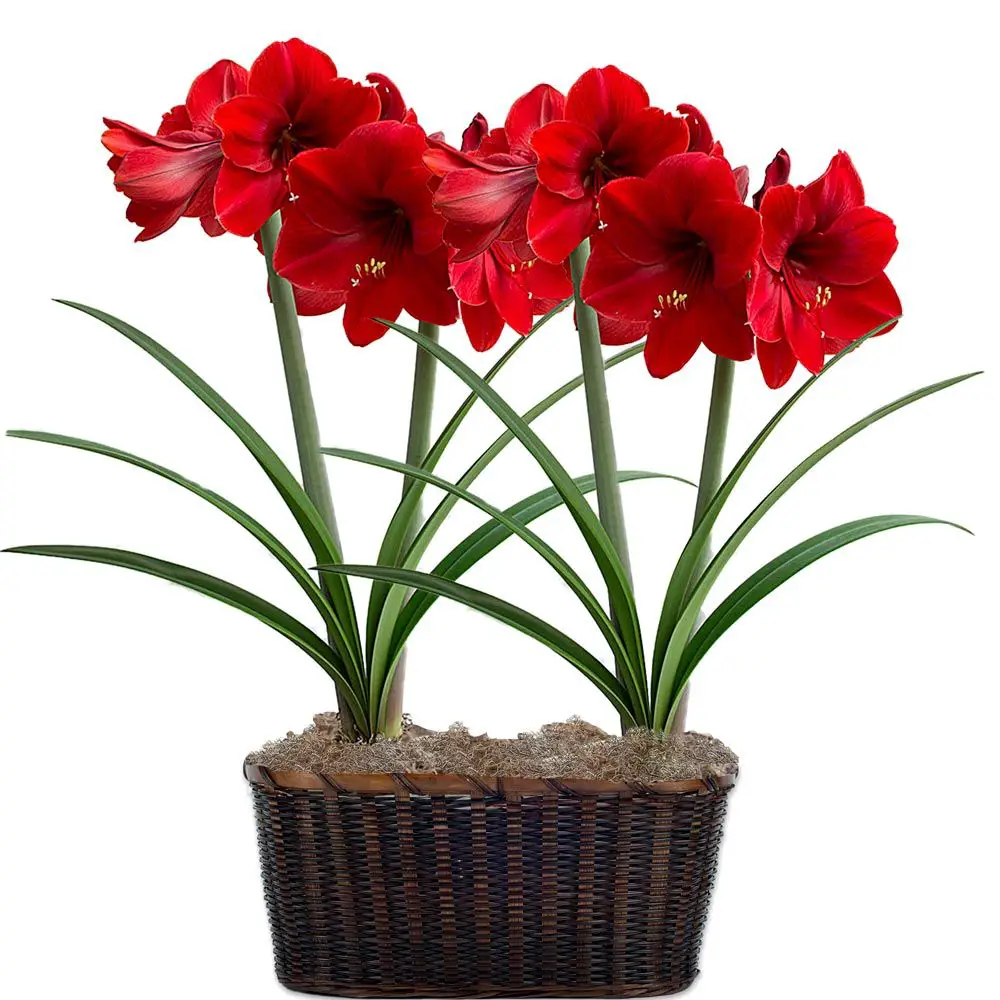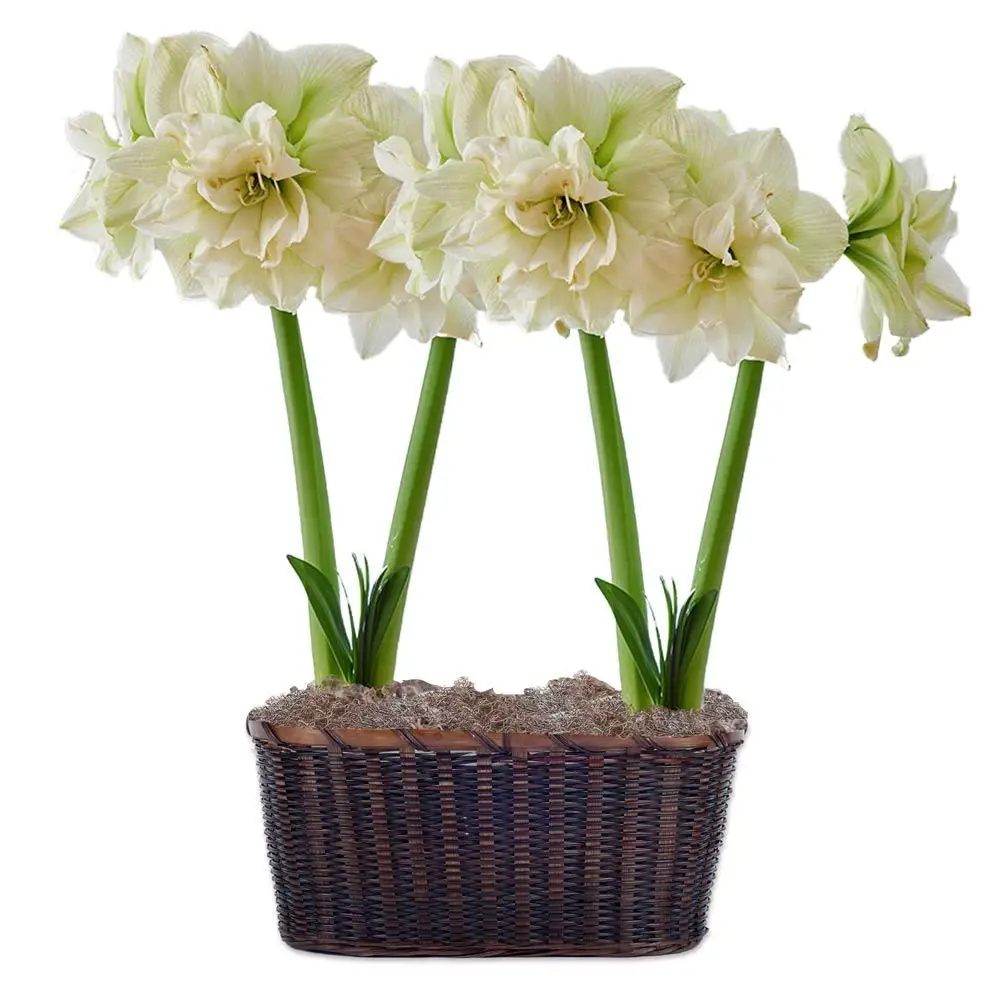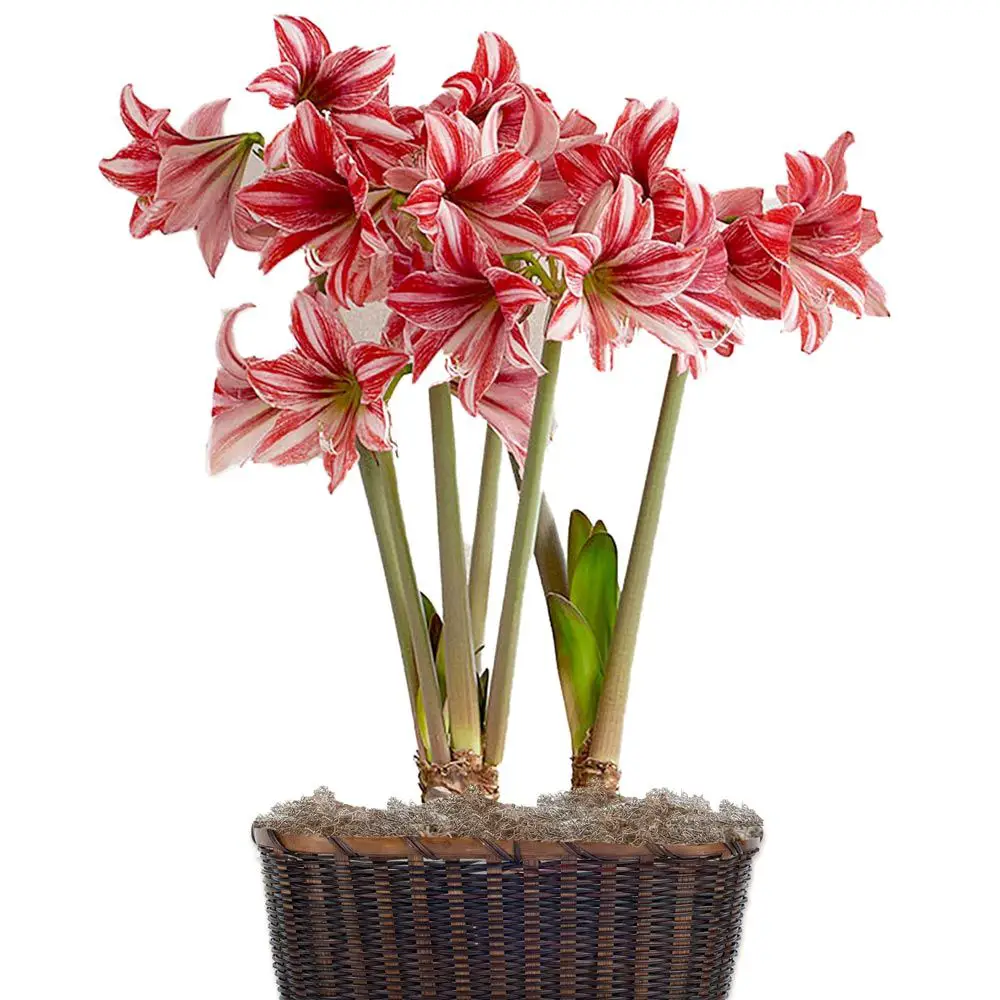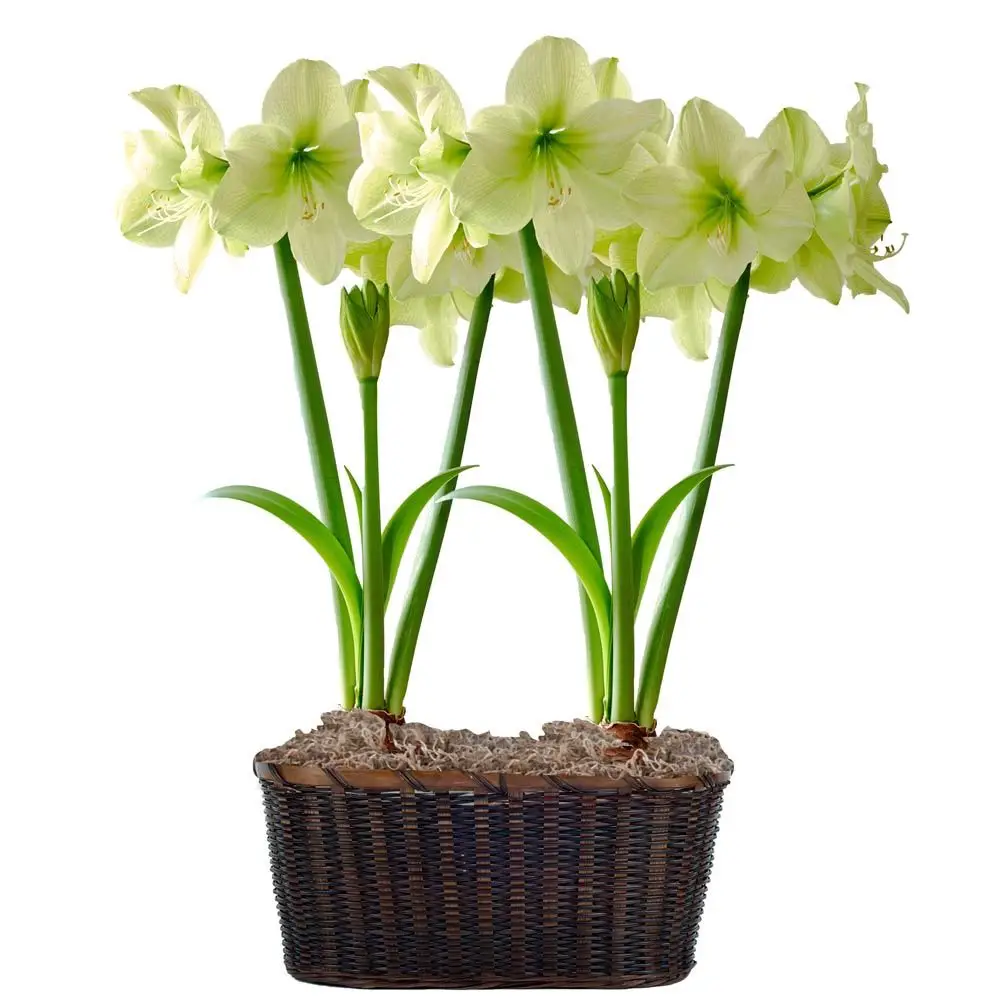 Breck's is a mail order gardening company and the largest U.S. importer of Dutch flower bulbs. Based in Guilford, Indiana, and Noordwijkerhout, Netherlands, it was founded in 1818.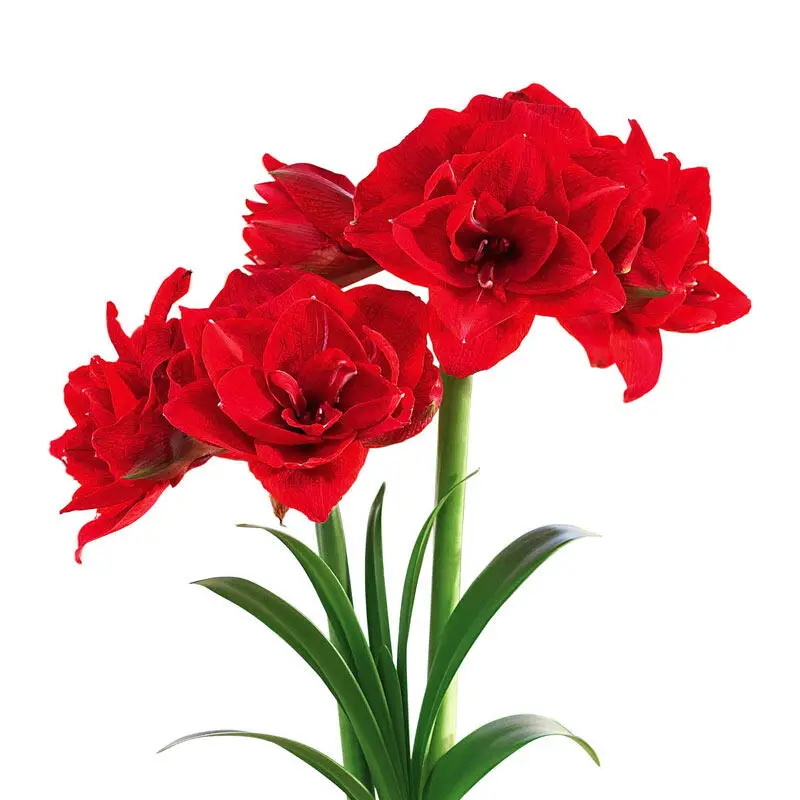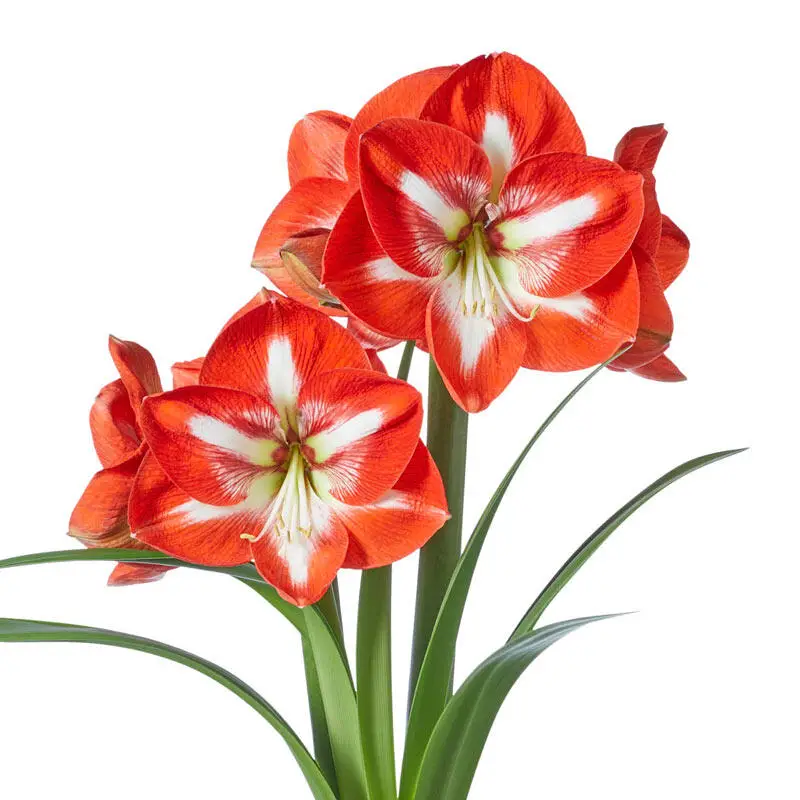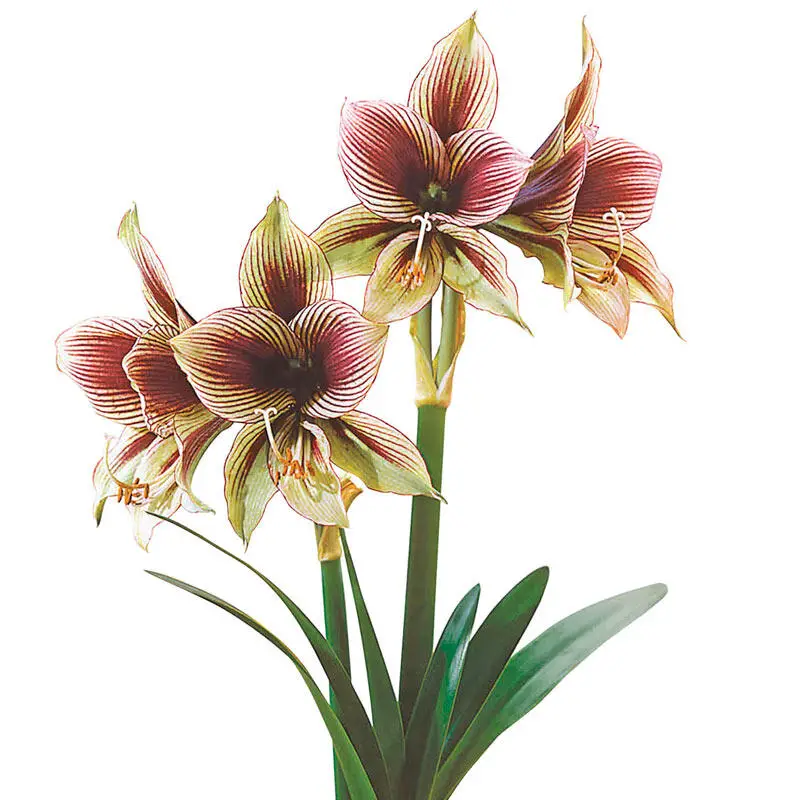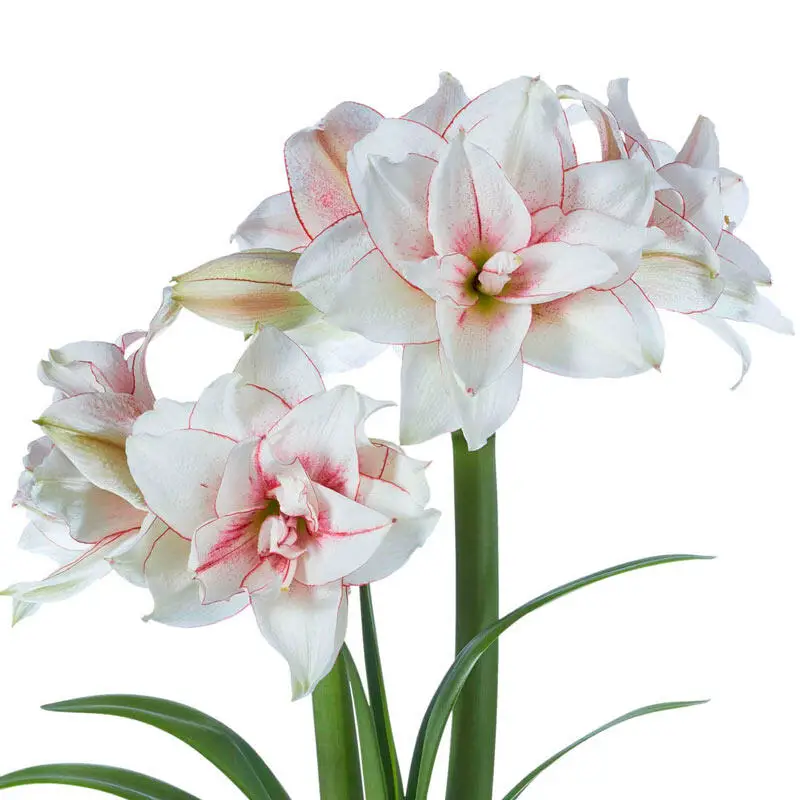 Vermont-based Gardener's Supply Company is an employee-owned company that offers environmentally friendly gardening products and information online and through retail stores. Their mission is to spread the joys and rewards of gardening. They donate 8% of company profits to programs and organizations that are using gardening to improve the world. Gardener's Supply is a certified B Corporation. From $8.95 to $69.95.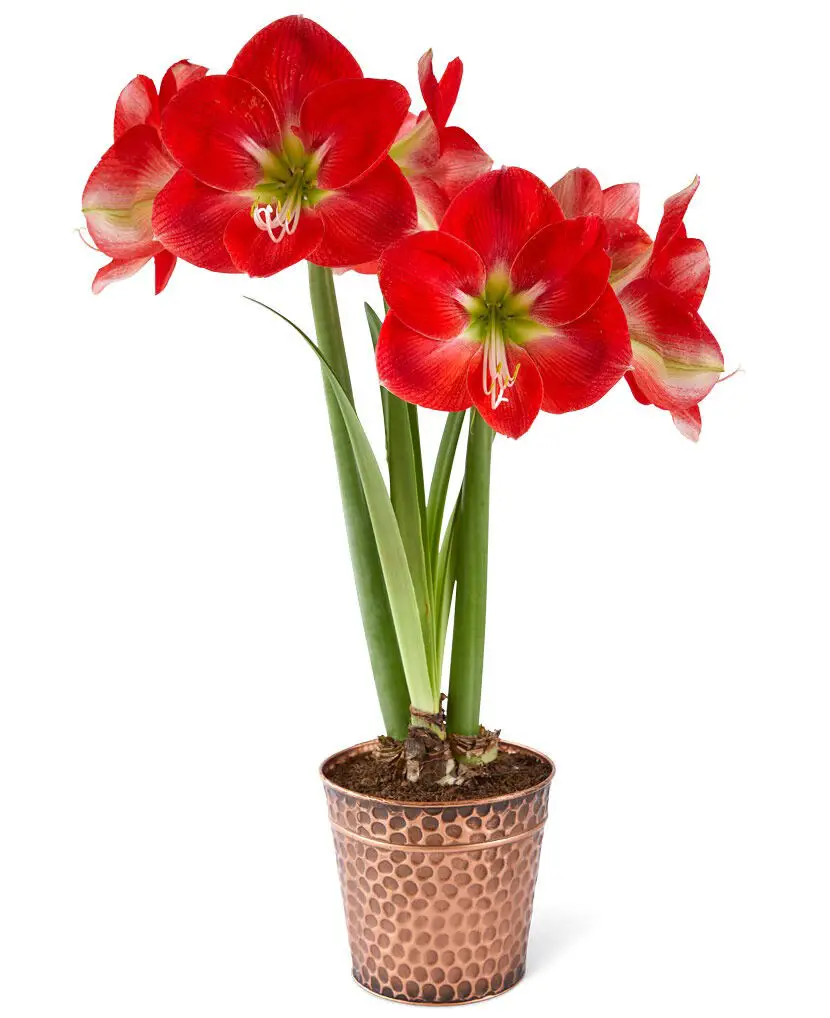 DIY Amaryllis Growing Kit. Monaco amaryllis bulb, which will produce huge, lipstick-red blooms with white starbursts and lime-green throats; a copper-colored, hammered metal planter; a coir disk that hydrates into fluffy potting mix; and complete instructions.  Amaryllis Planting Kit, $24.95
Amaryllis 'Ferrari' and 'Spartacus'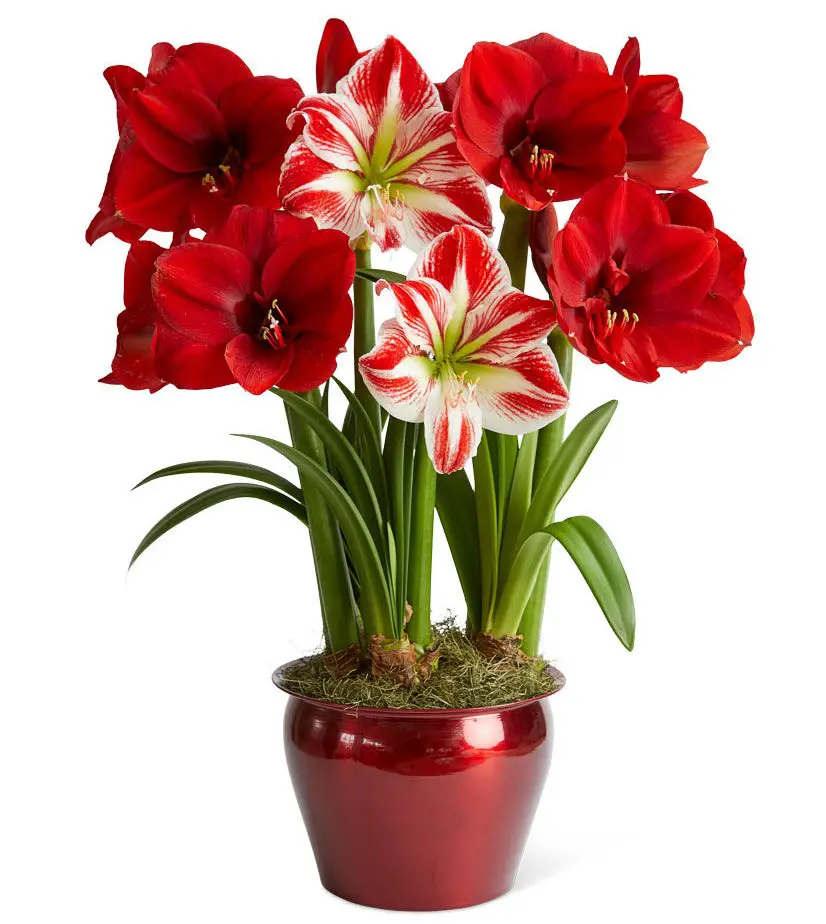 Merry Potted Amaryllis Red & Mix Trio. Three premium Dutch amaryllis bulbs in one pot: candy cane-stripe Spartacus flanked with two Ferrari bulbs, the quintessential holiday variety. All three arrive planted up in a vibrant, red metal cachepot. Amaryllis Trio, $69.95
Velvet Easy Care Waxed Amaryllis.  A waxed amaryllis bulb cloaked in rich bordeaux or emerald green velvet. Ravishing red amaryllis blooms spring forth as if by magic in as little as four weeks. This premium amaryllis bulb needs no planting or watering—the wax coating holds all the stored energy and water it needs to grow and bloom. Simply place the bulb on any flat surface—a coiled wire embedded in the wax makes it freestanding.  $36.95, 3 or more $29.50 each
Cybister Amaryllis Sumatra. This cybister amaryllis produces blooms in shades of rich orange, coral, and cream. Each premium bulb arrives planted in a reusable, textured glass cachepot. $49.95
We may make a small commission if you purchase some of the products shown here.
*     *     *
You may also like
Go to the BLUE HARE home page for more articles for fabulous women