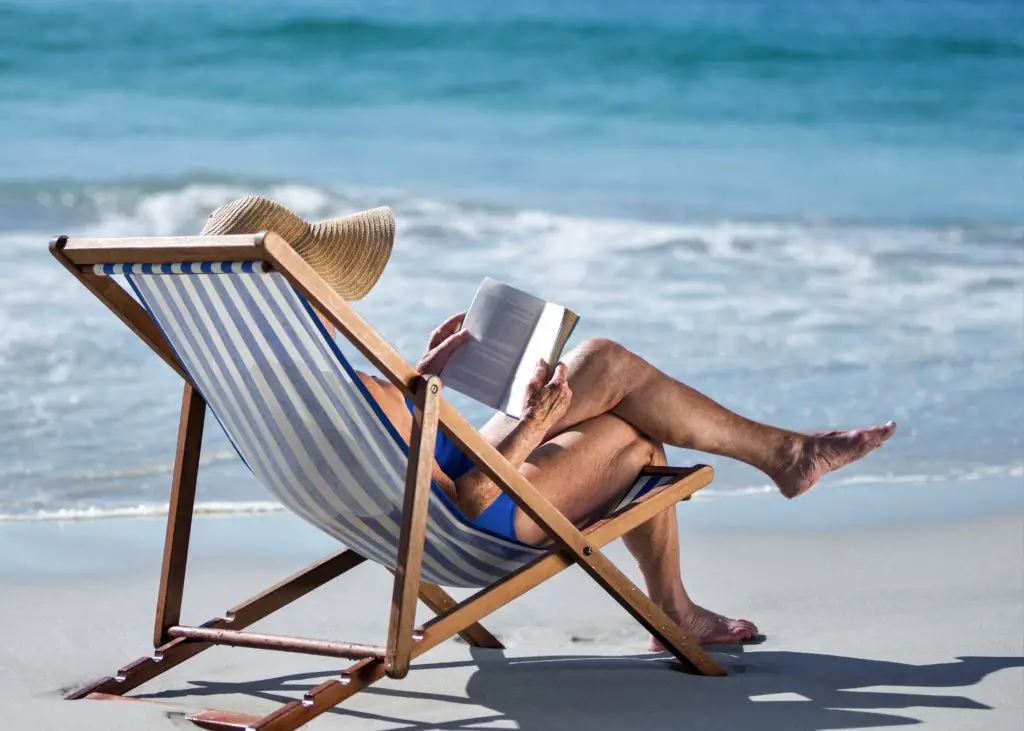 Reading a good book, or two or three, is one of summer's great pleasures. Many books caught our fancy, and we purchased more than we care to admit, in the process of compiling a summer reading list.  We like to mix it up because different books will appeal to us depending on our mood, or the weather, or whether we're at the beach (slathered in SPF 50) or at home or crossing Europe on a train.  The books piled high on our virtual floor cover a range of topics and categories, from historical fiction, to financial scandal, to international assassins, to a scholar's analysis of the U.S. Constitution "for the issues of our era" (fear not; it's written for people like us), to pure escapism.  If that sounds good to you, here's what to do next:
Browse through our selection.
Order those you want to read.
Wait by the door for the Amazon truck.
Pour a tall, cold glass of something refreshing.
Turn the first page…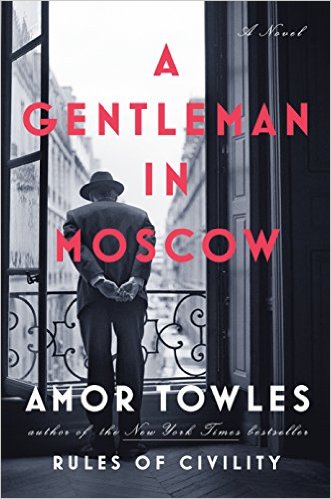 A GENTLEMAN IN MOSCOW, by Amor Towles, hardcover, 480 pages, $16.20
4.7 out of 5 stars * 3,117 customer reviews
"Towles's tale, as lavishly filigreed as a Fabergé egg, gleams with nostalgia for the golden age of Tolstoy and Turgenev… reminding the reader that though Putin may be having a moment, it's Pushkin who's eternal." —O, The Oprah Magazine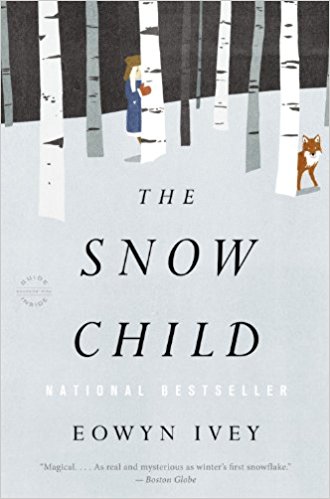 THE SNOW CHILD, by Eowyn Ivey, paperback, 389 pages, $5.84
4.4 out of 5 stars * 2,639 customer reviews
"The real magic of The Snow Child is that it's never as simple as it seems… Sad as the story often is, with its haunting fairy-tale ending, what I remember best are the scenes of unabashed joy."―Ron Charles, Washington Post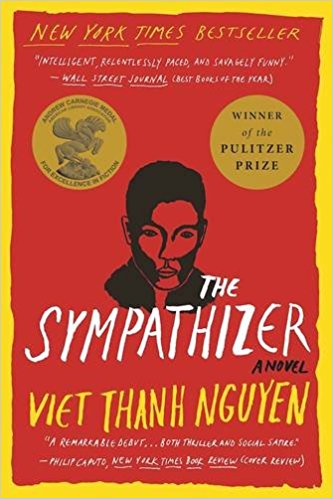 THE SYMPATHIZER, by Viet Thanh Nguyen, paperback, 384 pages, $10.05
4.2 out of 5 stars * 1,584 customer reviews
Winner of the 2016 Pulitzer Prize for fiction
"The Sympathizer brilliantly draws you in with the opening line: 'I am a spy, a sleeper, a spook, a man of two faces."'It's thrilling, rhythmic, and astonishing… " —Al Woodworth, Amazon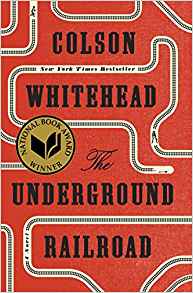 THE UNDERGROUND RAILROAD, by Colson Whitehead, hardcover, 320 pages, $15.95
4.1 out of 5 stars * 3,094 customer reviews
Winner of the Pulitzer Prize, National Book Award, and Carnegie Medal and "Best Book of the Year."
"… possesses the chilling matter-of-fact power of the slave narratives collected by the Federal Writers' Project in the 1930s…  a story essential to our understanding of the American past and the American present."—Michiko Kakutani, The New York Times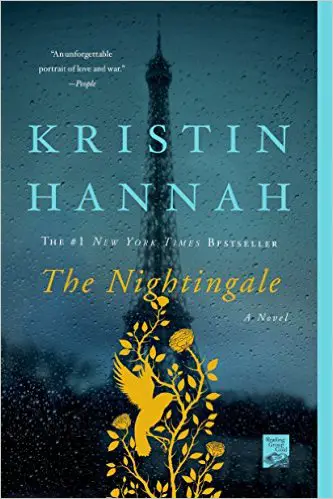 THE NIGHTINGALE, by Kristin Hannah, 592 pages, $10.19
4.8 out of 5 stars * 33,826 customer reviews
Goodreads Best Historical Novel of the Year, The Wall Street Journal Best of the Year, The Week Best of the Year.
"Expect to devour The Nightingale in as few sittings as possible; the high-stakes plot and lovable characters won't allow any rest until all of their fates are known." ―Shelf Awareness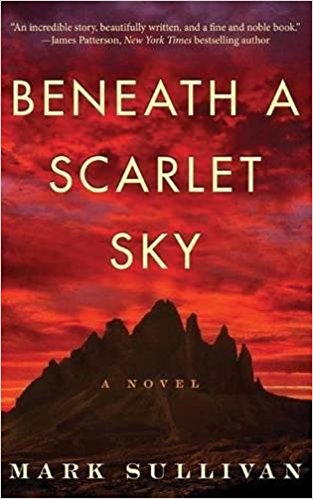 BENEATH A SCARLET SKY, by Mark Sullivan, paperback, 524 pages, $8.97
4.8 out of 5 stars * 4,738 customer reviews
"Action, adventure, love, war, and an epic hero—all set against the backdrop of one of history's darkest moments—Mark Sullivan's Beneath a Scarlet Sky has everything one can ask for in an exceptional World War II novel." —Tess Gerritsen, New York Times bestselling author of Playing with Fire.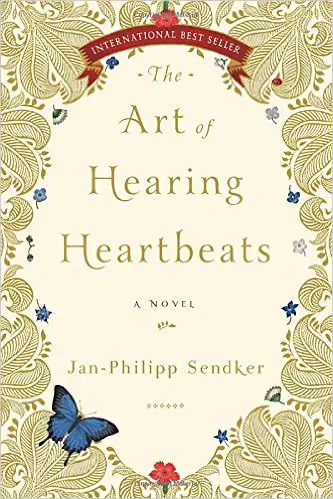 THE ART OF HEARING HEARTBEATS, by Jan-Philipp Sendker, translated by Kevin Wiliarty, paperback, 352 pages, $8.51
4.5 out of 5 stars * 2,785 customer reviews
"[The Art of Hearing Heartbeats] is a love story set in Burma…imbued with Eastern spirituality and fairy-tale romanticism…Fans of Nicholas Sparks and/or Elizabeth Gilbert should eat this up." —Kirkus Reviews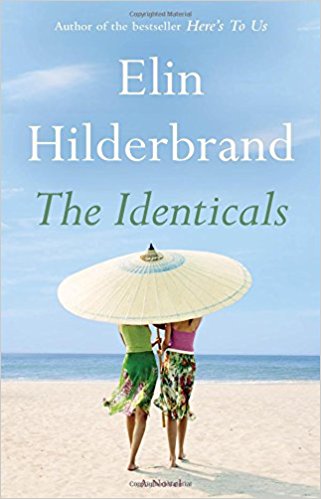 THE IDENTICALS, by Elin Hilderbrand, hardcover, 432 pages, $16.80
4.5 out of 5 stars * 103 customer reviews
"Reading the latest Hilderbrand novel is as big a part of my summer vacation as a late afternoon glass of wine… she does a lovely job of describing life on the island of Nantucket." ―Georgea Kovanis, The Detroit Free Press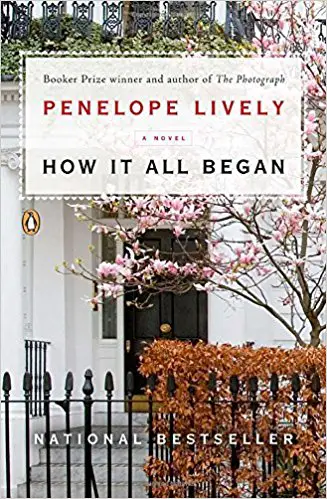 HOW IT ALL BEGAN, by Penelope Lively, paperback, 240 pages, $9.49
4.0 out of 5 stars * 237 customer reviews
"Lively traces the genealogy of randomness that messes up the lives of strangers. . . . Moving skillfully between streams-of-consciousness and a wry omniscient voice, Lively investigates her characters' motives and afterthoughts with precision and tenderness." —The New Yorker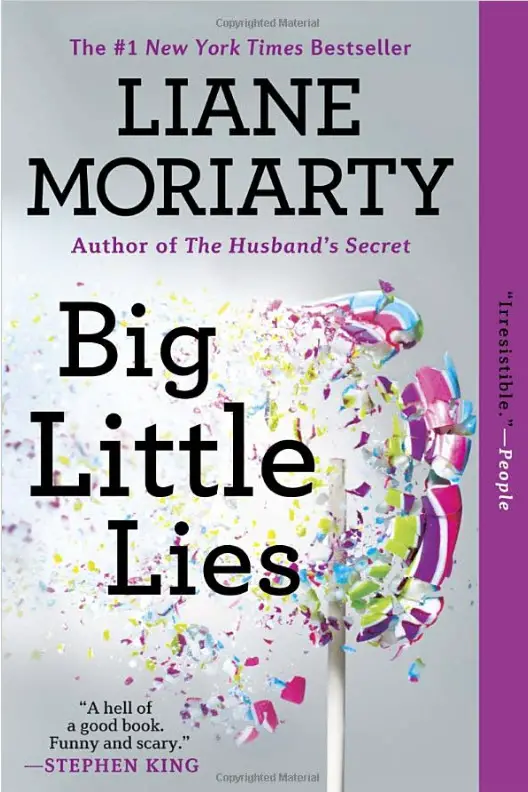 BIG LITTLE LIES, by Liane Moriarty, paperback, 512 pages, $9.97
4.5 out of 5 stars * 14,334 customer reviews
"Reading one [of Liane Moriarty's novels] is a bit like drinking a pink cosmo laced with arsenic…a fun, engaging and sometimes disturbing read…Moriarty is back in fine form."—USA Today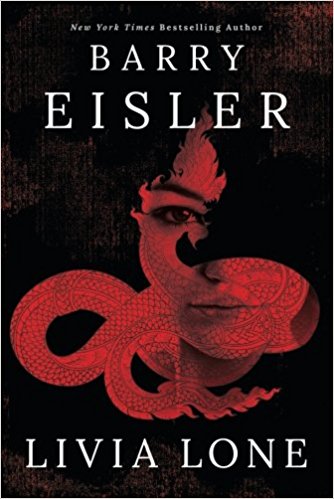 LIVIA LONE, by Barry Eisler, paperback, 368 pages, $6.75
4.5 out of 5 stars * 729 customer reviews
Amazon Best Book of 2016, Kirkus Reviews Best Fiction of 2016 Selection.
"…the story accelerates into a Tarantino-worthy climax and when you're left gasping in the wake of its gut-wrenching vigilante justice, you'll belatedly realize you learned a lot about a social travesty that gets far too little attention…Livia Lone is a harrowing tale with a conscience." —Chicago Review of Books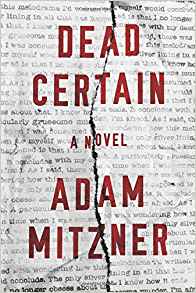 DEAD CERTAIN, by Adam Mitzner, paperback, 348 pages, $10.97
4.3 out of 5 stars * 1,538 customer reviews
"Ella Broden is living a double life.  By day, Ella works as a buttoned-up attorney… by night, she pursues her passion for singing in the darkest clubs of Manhattan. No one knows her secret.  …an entertaining and riveting work that will more than hold your interest." —Bookreporter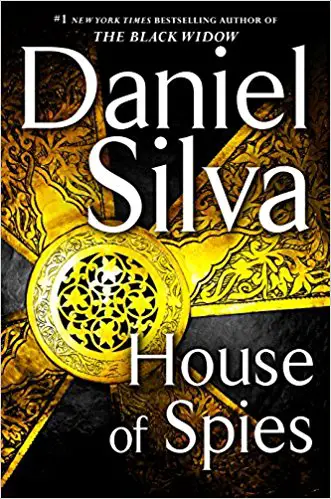 HOUSE OF SPIES (Book 17 of 17 in the Gabriel Allon Series), by Daniel Silva, hardcover, 544 pages, $17.39 (July 11, 2017 release)
"Riveting…. Silva's writing has lost none of its elegance. He provides readers with just enough real-world geopolitics to make sense of his narrative, and his depictions of the different styles of the world's diverse intelligence services is fascinating as always.… Another chilling glimpse inside global terror networks from a gifted storyteller."—Kirkus, starred review.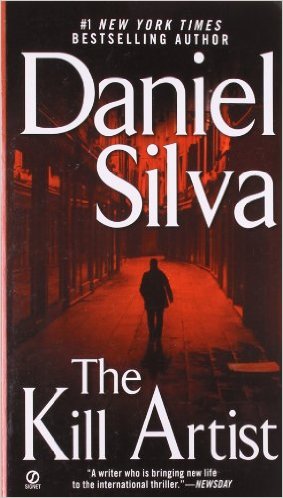 Go back to the beginning with The Kill Artist, the first book in the Gabriel Allon series.
4.3 out of 5 stars * 1,463 customer reviews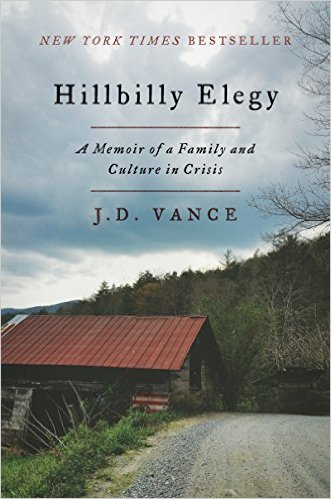 HILLBILLY ELEGY: A MEMOIR OF A FAMILY AND CULTURE IN CRISIS, by J. D. Vance, hardcover, 272 pages, $16.79
4.4 out of 5 stars * 7,071 customer reviews
Former marine and Yale Law graduate gives a powerful account of growing up in a poor Rust Belt town that offers a broader, probing look at the struggles of America's white working class… an urgent and troubling meditation on the loss of the American dream for a large segment of this country. "[Vance's] description of the culture he grew up in is essential reading for this moment in history." — David Brooks, New York Times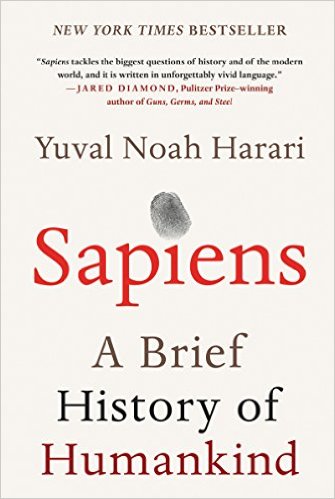 SAPIENS: A BRIEF HISTORY OF HUMANKIND, by Yuval Noah Harari, hardcover, 464 pages, $21.00
4.6 out of 5 stars * 3,251 customer reviews
A Summer Reading Pick for President Barack Obama, Bill Gates, and Mark Zuckerberg.
"It is one of the best accounts by a Homo sapiens of the unlikely story of our violent, accomplished species…It is one hell of a story. And it has seldom been told better…."  —Michael Gerson, Washington Post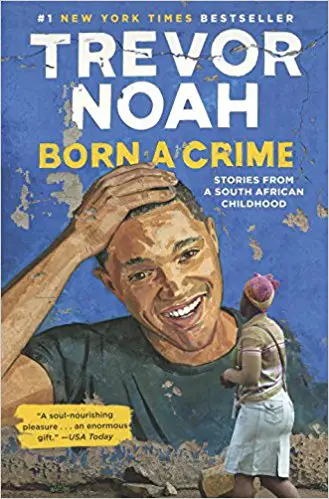 BORN A CRIME: STORIES FROM A SOUTH AFRICAN CHILDHOOD, by Trevor Noah, hardcover, 304 pages, $16.77
4.8 out of 5 stars * 2,663 customer reviews
One of the best books of the year: New York Times, Newsday, Esquire, NPR Booklist.
"[A] compelling new memoir . . . By turns alarming, sad and funny, [Trevor Noah's] book provides a harrowing look, through the prism of Mr. Noah's family, at life in South Africa under apartheid."—The New York Times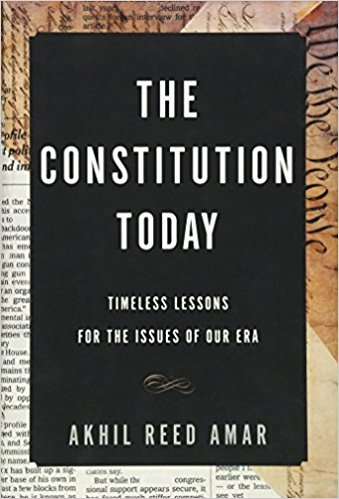 THE CONSTITUTION TODAY: TMELESS LESSONS FOR THE ISSUES OF OUR ERA, by Akhil Reed Amar, hardcover, 464 pages, $19.49
4.2 out of 5 stars * 19 customer reviews
"…Amar is among the very, very few who can write about the Constitution with not just deep knowledge but with insight, verve, an understanding of both history and politics, and passion, and in a way that can be appreciated by legal scholars and lay readers alike… could not be more timely or welcome."– Norman Ornstein, author of It's Even Worse Than It Looks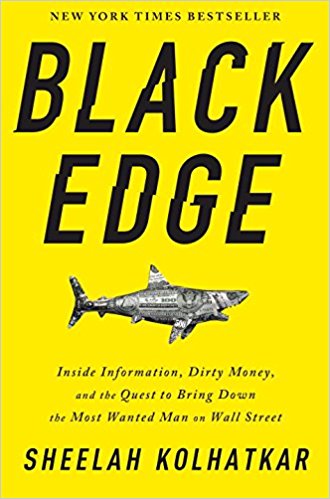 BLACK EDGE: INSIDE INFORMATION, DIRTY MONEY, AND THE QUEST TO BRING DOWN THE MOST WANTED MAN ON WALL STREET, by Sheelah Kolhatkar, hardcover, 368 pages, $15.78
4.4 out of 5 stars * 132 customer reviews
New York Times Bestseller.
The story of the billionaire trader Steven A. Cohen; the rise and fall of his hedge fund, SAC Capital; and the largest insider trading investigation in history. "New Yorker staff writer Kolhatkar retraces the seven-year government investigation that took down the firm—though not the man—in a true-life thriller with Shakespearean stakes…." — Fortune
Please note:  Prices can vary day to day. The prices quoted here are those listed on July 6, 2017. Blue Hare is an Amazon affiliate. As such we receive a small commission on anything you purchase through our site. Thank you.   
 *   *   *   *   *