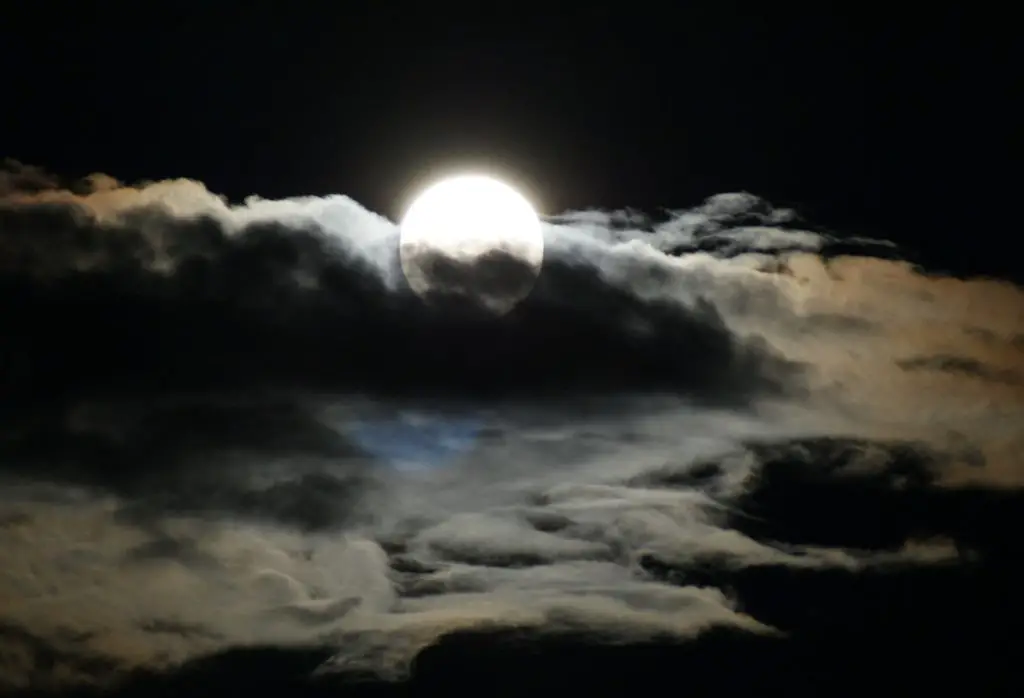 "On Halloween, witches come true; wild ghosts escape from dreams. Each monster dances in the park." – Nick Gordon
The whole purpose of October being on the calendar, in our opinion, is Halloween. It's a holiday that has evolved throughout our lives–from the costumed, candy-grabbing days of childhood, to years of finding the right costumes for our own children (which Mutant Turtle?). Now in our empty nest years we welcome the current tribe of little monsters to our front doors with the watchword of the day, "Are you allergic to peanuts?"
It is in this spirit that we have chosen these lucky 13 + 1 books for October reading.
They are the scariest horror stories ever written, according to those who are devoted to the genre.  Stories that will make us jump at every creaking of the door and howling wind at night. Hair-raising, skin-prickling, real or imagined ghosts, ghouls, and other supernatural beings.
Masterpieces of horror
We present these books in chronological order, not in order of preference, as that would be too complicated. We have different preferences after all. Nonetheless, they are considered masterpieces of the genre and are worth exploring on some dark and stormy night.
Sink into one of these books until it makes your blood run cold. But first lock your doors. And turn on the lights.
Through our affiliate relationships with Amazon and other outlets we earn a small commission on qualifying purchases made through the links of this page.
The Gothic Horror Story
Horror stories are as old as time, but we begin here in the mid-1700s and the birth of the gothic horror story.
_____________________________________________
_____________________________________________
We begin with The Castle of Otranto by Horace Walpole. Published in 1764 it is generally regarded as the first gothic novel. Inspired by a nightmare he had in his Gothic Revival home in Southwest London, the book ushered in a literary genre that would become extremely popular in the later 18th and early 19th century, with authors such as Clara Reeve, Ann Radcliffe, Mary Shelley, Bram Stoker, and Edgar Allan Poe.
"A Dream, a Gigantic Armored Hand in a Castle, and the Rest is History"
Professing to be a translation of a mysterious Italian tale from the darkest Middle Ages, the novel tells of Manfred, prince of Otranto, whose fear of an ancient prophecy sets him on a course of destruction. After the grotesque death of his only son, Conrad, on his wedding day, Manfred determines to marry his son's bride to be. "Chilling coincidences, ghostly visitations, arcane revelations, and violent combat combine in a heady mix that is both chilling and terrifying." (Amazon)
The Oxford World Classics edition explores the novel's Gothic context in the cultural movement that affected political and religious thinking before Walpole developed it as a literary style. The novel is also included in Gothic Horror Classics Collection: Frankenstein, Dracula, The Picture of Dorian Gray, Dr. Jekyll & Mr. Hyde, The Castle of Otranto, Six Stories by Poe.  4.1 stars on Amazon.com. 892 global ratings. Buy The Castle of Otranto on Amazon
You've seen the movie. You've seen Young Frankenstein, too. But have you actually read the book?
Mary Shelley wrote Frankenstein while in Geneva with her lover/soon to be husband Percy Bysshe Shelly and Lord Byron. The weather was cold and rainy, and as they were confined to the indoors, the three embarked on a contest to see who could write the best horror story.
The story, in a nutshell: Victor Frankenstein, scientist, has been developing a secret technique to impart life to non-living matter. He begins to create a humanoid, but due to the difficulty in replicating parts of the human body, Victor makes the Creature tall, about 8 feet (2.4 m) in height, and proportionally large. Victor selects its features to be beautiful. But when it comes to "life" the Creature is hideous. Victor flees. When Victor returns to his laboratory, the Creature is gone. Murder, havoc, cross-country chases, more murder and horror ensue. Spoiler: it ends on an iceberg.
Although Frankenstein is infused with Gothic and Romantic elements, it is considered the first true science fiction story.
"Elegantly written. Emotional and dark. Nothing like the movie story. Much deeper." is how one Amazon reviewer summarized it. With that insight, we would be remiss not to read it, as well.  4.8 stars on Amazon. 132 ratings. Buy Frankenstein on Amazon.
Emile Erckmann and Louis Alexandre Chatrian, were master storytellers of supernatural horror. They were born in the département of Meurthe (now Moselle), in the Lorraine region in the extreme north-east of France. Their work was inspired by folk tales from the surrounding Alsace-Lorraine and the German Black Forest. Noblemen and peasants, enchanted castles and mysterious woods, witches, monsters, curses and spells inhabited their imagined world.
Erckmann-Chatrian short stories were widely published in their day and were praised by celebrated successors in the horror genre such as M.R. James and H. P. Lovecraft. After their deaths, though, their tales faded into obscurity. Until recently.
In The Invisible Eye: Tales of Terror, horror anthologist Hugh Lamb pulled together the finest of their weird tales, among them:.
The Wild Huntsman, the tale of a young painter who begs lodgings from an old man whose young granddaughter subsequently falls into a coma. The old man tells the tale of the curse that has haunted his family since the days when a robber baron spread terror throughout the land.
The Child-Stealer, a very dark and disturbing story, full of gore, human evil at its worst and no happy ending, but excellently told and very effective.
The Burgomaster in Bottle, part horror, part humor, with a wicked warning to contemplate where the grapes came from in the wine you're drinking. (Thanks to Goodreads reviewer Leah from Glasgow.)
As one Goodreads reviewer comments, this is probably a collection that is better to dip in and out of rather than reading all at once.  3.54 stars on Goodreads. 79 ratings.   Buy on Amazon
By the comforts of a blazing fireplace on a cold Christmas Eve night, guests at a holiday party share stories of phantoms and ghosts of Christmases past. Yet one guest delivers a tale of sheer fright for which no one listening was prepared.
A young governess, caring for two orphaned children at a remote estate, starts to see apparitions. But she never could have anticipated the horrors that await her discovery. The children are in contact and being controlled by the ghosts of an evil former resident and their former governess.
The Turn of the Screw is written in a style that may seem somewhat outdated to the modern reader. Writers didn't get to the point and used a lot of innuendo to move the story along. But it's Henry James! Of course it's oblique. Lest you think it's time has passed, consider this: Stephen King described The Turn of the Screw and The Haunting of Hill House (1959) as the only two great supernatural works of horror in a century. He argued that both contain "secrets best left untold and things left best unsaid", calling that the basis of the horror genre.  4.2 stars on Amazon from 2,934 ratings. Buy The Turn of the Screw on Amazon.
_____________________________________________
_____________________________________________
We begin with The Castle of Otranto by Horace Walpole. Published in 176
The 20th Century
The twentieth century witnessed an explosion in terror filling book shelves and libraries. Writers at the turn of the century moved away from gothic and toward more modern horrors. Author HP Lovecraft in many ways served as a bridge between the old and new styles. There is perhaps no better known Late 20th century master of terror than Stephen King. There are others, though, who defined the genre and provided the foundation for later writers.

M(ontague) R(hodes) James (1862-1936) was an English author, medievalist scholar and provost of King's College, Cambridge (1905–1918), and of Eton College (1918–1936). He is considered the maestro of ghost stories, which are among the best in the genre.
The stories in this collection are classics, superb examples of beautifully-paced understatement, convincing background and chilling terror. If you are looking for gory and shocking horror fiction, this book may not be for you. It represents an older aesthetic with regard to horror that does not romanticize nor glamorize the supernatural.
The 30 stories included here are some of his most chilling tales, "Canon Alberic's Scrapbook" (professor buys a scrapbook possessed by a demon); "The Ash Tree" (witch is burned, tree possessed, unexplained deaths ensue); Number 13″ (hotel room number 13 only appears at night and vanishes in the daytime); and "A View From a Hill" (man looks through the binoculars, sees objects that no longer exist).
The passing of time does not lessen the popularity of the stories or their ability to chill.  (Edgar Award–winning author) Ruth Rendell noted, "There are some authors one wishes one had never read in order to have the joy of reading them for the first time. For me, M.R. James is one of these"
This edition of James' 'Collected Ghost Stories' remains the best-selling book in the series.  4.5 stars on Amazon. 380 ratings. Buy Collected Ghost stories on Amazon.
Doors being rattled off their hinges. Cold spots. Strange smells in the house that can't be explained.  Ghosts roaming the halls at night. Messages written in chalk and then blood on the walls.
First published in 1959, Shirley Jackson's The Haunting of Hill House has been hailed as a perfect work of unnerving terror. It is the story of four people who arrive at a notoriously unfriendly manor called Hill House seeking to research and document paranormal activity. At first they experience spooky encounters with inexplicable phenomena. But soon the house seems to take on an evil life of its own, gathering powers to possess one of the group.
The Haunting of Hill House was a finalist for the National Book Award and is considered one of the best literary ghost stories published during the 20th century.
"The horror inherent in the novel does not lie in Hill House (monstrous though it is) or the events that take place within it, but in the unexplored recesses of its characters' – and its readers' – minds. This is perhaps why it remains the definitive haunted house story."—The Guardian
3.89 stars on Goodreads.com.  5,310 Reviews  Buy The Haunting of Hill House on Amazon
Before The Haunting of Hill House was "The Lottery," a short story written by Shirley Jackson, first published in the June 25, 1948, issue of The New Yorker.
The story describes a fictional New England town that observes an annual rite known as "the lottery", in which a member of the community is selected by chance. The consequence of being selected in the lottery is revealed only at the end.
"One of the most terrifying stories of the twentieth century," according to the description on Amazon.  "Powerful and haunting," and "nights of unrest" were some of the comments made by readers. Today it is considered a classic work of short fiction, remarkable for its combination of subtle suspense and pitch-perfect descriptions of both the chilling and the mundane. This volume also contains 24 of her equally disturbing stories. Enough to keep you awake for a month.
4.5 stars on Amazon. 1,500 global ratings. Buy The Lottery and Other Stories on Amazon.
This book from 1979 by master of suspense Peter Straub still sends chills up the spine. As a recent review on Amazon.com notes, "Death, life, friendship, guilt, nearly timeless evil, and the beauty of mundane, everyday life. Read it."
A society of four old men in the town of Milburn, New York, gather each week to tell ghost stories to cope with the mysterious death of the fifth member of their group at a party a year ago.
Since that day the remaining members have been having nightmares. They call in the dead man's nephew, an occult writer, whom they think can help them. But mysterious deaths in their town continue. A dark secret from their youth has come back to haunt them. And they are about to learn what happens to those who believe they can bury the past–and get away with murder.
"The terror just mounts and mounts."—Stephen King
"Not since Edgar Allan Poe has an author taken such liberties with his readers' nerves…A masterwork of horror."—Cosmopolitan
4.1 stars on Amazon.com. 362 customer reviews. Buy Ghost Story on Amazon.
This classic Gothic horror story from 1983 begins when solicitor Arthur Kipps is summoned to Crythin Gifford, a small market town on the northeast coast of England, to attend the funeral of Mrs. Alice Drablow and handle her affairs. At the funeral, he sees a woman dressed in black, with a pale face and dark eyes, whom a group of children are silently watching.
While sorting through Mrs. Drablow's papers he experiences an increasingly terrifying sequence of unexplained noises, chilling events, and appearances by the Woman in Black. In one of these instances, he hears the sound of a horse and carriage in distress, closely followed by the screams of a young child, coming from the direction of the marshes. It follows that a sighting of the Woman in Black foretells the death of a child.
"A rattling good yarn, the sort that chills the mind as well as the spine." –The Guardian
"The most brilliantly effective spine chiller you will ever encounter." –The Daily Telegraph
4.0 stars on Amazon.com.  430 customer reviews. Buy The Woman in Black on Amazon.
Recent entries into the horror litany
The book begins with the line, "One evening, my father asked me whether I would like to become a ghost bride."
In colonial Malaysia, Li Lin, the daughter of a genteel but bankrupt Chinese family, has few suitors. But fate takes a turn when the wealthy and powerful Lim family offers her an unusual proposal: to become a ghost bride for the family's only son, who died under mysterious circumstances.
Ghost marriages are often meant to placate a restless spirit, but are rarely practiced. Li Lan finds herself haunted not only by her ghostly would-be suitor, but also by her very real attraction to the Lim's handsome new heir, Tian Bai. Night after night, she is drawn into the shadowy parallel world of the Chinese afterlife, with its ghost cities, paper funeral offerings, vengeful spirits and monstrous bureaucracy.
"Captivating epic . . . [this] impressive first novel takes readers on one of the wildest rides since Alice fell down the rabbit hole." (San Jose Mercury News)
4.1 stars on Amazon.com.   682 customer reviews. Buy The Ghost Bride on Amazon.
Lincoln in the Bardo is an unforgettable story of familial love and loss that breaks free of its realistic, historical framework into a supernatural realm.
The Civil War is raging. Meanwhile, President Lincoln's beloved eleven-year-old son, Willie, lies upstairs in the White House, gravely ill. In a matter of days, despite predictions of a recovery, Willie dies and is buried in nearby Georgetown. Willie Lincoln finds himself in a strange purgatory where ghosts mingle, gripe, commiserate, quarrel, and enact bizarre acts of penance. Within this transitional state—called, in the Tibetan tradition, the bardo—a monumental struggle erupts over young Willie's soul.
Named One of the Ten Best Books of the Year by The Washington Post, USA Today, and Maureen Corrigan, NPR • One of Time's Ten Best Novels of the Year • A New York Times Notable Book • One of O: The Oprah Magazine's Best Books of the Year.  3.75 stars on Goodreads. 135,670 ratings. 20,914 reviews. Buy Lincoln in the Bardo on Amazon.
A prequel to Dracula, inspired by notes and texts left behind by the author of the classic novel, Dracul is a supernatural thriller that reveals not only Dracula's true origins but  Bram Stoker's, as well.
When Bram Stoker first gave his publisher a copy of the novel, Dracula, that introduced the world to his blood-sucking count, he claimed. "This story is true." The publisher,  concerned it would incite mass hysteria in 1890s London, declined to publish it. Stoker and his publisher eventually compromised: Stoker agreed to cut most of the preface and some hundred pages of the manuscript itself.
More than a hundred years later his great-nephew, Dacre Stoker, and horror writer J.D. Barker attempt to reconstruct the missing hundred pages of the manuscript and make the case, once again, that Count Dracula really lived. After extensive research, which included a secretive peek at the original Dracula manuscript, now owned by Microsoft co-founder Paul Allen, they constructed a gothic tale of the sickly child Bram Stoker, who is healed by a mysterious creature that is also his nanny. Turns out she's undead, and she's not alone.
"if you have any interest in Dracula, the occult, vampires, the Stoker family, or any combination, you will find it very hard to be disappointed with Dracul," writes an Amazon 5-star reviewer. "The mood is dark, the writing is tight and the imagery is vivid. Dacre Stoker honors his Great Uncle with an excellent story that would make him proud."  4.1 stars on Goodreads. 1,909 reviews. Buy Dracul on Amazon.

After receiving a frantic letter from her newly-wed cousin begging for someone to save her from a mysterious doom, Noemí Taboada heads to High Place, a distant house in the Mexican countryside.
She is also an unlikely rescuer. A glamorous debutante, her chic gowns and perfect red lipstick are more suited for cocktail parties than amateur sleuthing. But she's also tough and smart, with an indomitable will, and she is not afraid: not of her cousin's new husband; not of his father; and not even of the house itself, which begins to invade Noemí's dreams with visions of blood and doom.
Part mystery. Part gothic. Part horror. A rare book that features women of color as the protagonists. Incorporates race, colonialism, and eugenics. The ending is an unexpected twist.  Winner of the Goodreads Choice Award. 4.2 stars on Amazon. 16,121 ratings.  Buy Mexican Gothic on Amazon.
Nothing But Blackened Teeth is a gorgeously creepy haunted house tale, steeped in Japanese folklore and full of devastating twists.
A Heian-era mansion stands abandoned, its foundations resting on the bones of a bride and its walls packed with the remains of the girls sacrificed to keep her company. It's the perfect wedding venue for a group of thrill-seeking friends.
But a night of food, drinks, and games quickly spirals into a nightmare. For lurking in the shadows is the ghost bride with a black smile and a hungry heart.
Release date is October 19, 2021. A Most Anticipated Read on Goodreads, Tor.com, Crime Reads, BookRiot, and The Nerd Daily. No reader reviews at this time. Buy Nothing but Blackened Teeth on Amazon.
 *     *     *
You may also like 
Go to the Blue Hare home page for articles on beauty, style, and living–all for fabulous women like you.