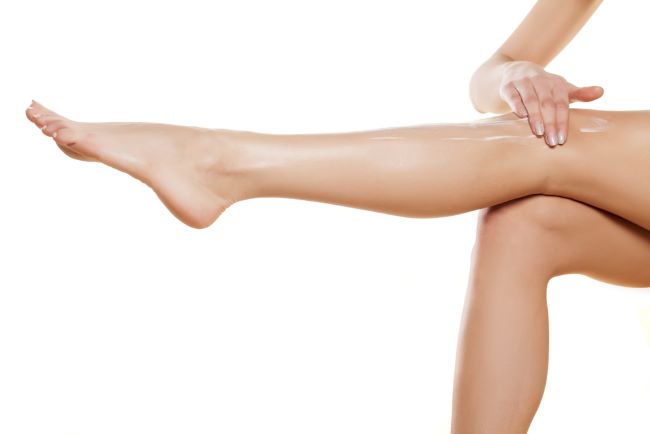 You can have smooth, glowing skin from head to toe. Even if you are a woman in her 60s or 70s. All you need are the right products. At Blue Hare, we are always on the lookout for products that particularly benefit older, but vibrant, women like us. We found two that will give you the softest, most radiant skin you have ever experienced.
Most discussions about skin care focus on our faces. After all, that's the area of our skin that's most visible. But while we may have been moisturizing with sunscreen all summer, it's time to focus on the rest of our bodies for the colder seasons.
Whether we're dressing for social occasions or just curling up at home in the jeggings we bought last year, we'll feel confident and beautiful with smooth, glowing skin.
We expect that you have probably never heard of this marvelous Japanese invention.  The Japanese have known for centuries that exfoliating the skin and encouraging circulation is the key to a healthy, glowing epidermis.
The cloth is made of nylon and comes in various colors.  There is no difference in the exfoliation strength of the different colors—they are all the same.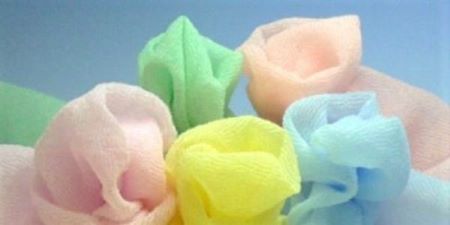 How to use your Salux
When you are in the shower and have soaped and rinsed, wet your Salux and gently exfoliate your skin, starting with your extremities.  Do not use big, enthusiastic, hard swipes or you will risk aggravating your skin and perhaps causing a rash.  Gentle swipes are the key.
With repeated practice you will learn how much your skin can tolerate.  When you have finished, rinse off and dry.  Expect your skin to be slightly reddened from the pressure. This means that you have exfoliated dead skin cells while increasing your circulation.
Where to buy the Salux
Anything that is worth having is worth copying as far as counterfeiters are concerned.  The Salux cloth is no exception.  Blue Hare has found two reliable and authentic sites to purchase the real Salux cloth from.  They are the Salux company website, which has US, Canadian and International sites with a reputation for very fast customer service.
The other reliable site is Walmart.com which sells authentic Salux and actually highlights the fact, on their website, that the cloths are made in Japan.  If you decide to purchase your Salux from another source, check the Salux website for ways to spot counterfeits.  Authentic Salux cloths are always made in Japan.
There are so many choices when choosing a body lotion, it can be overwhelming to decide on which product to buy. In our quest for products for women over 60, like us, Blue Hare looks for those best suited to our needs–in this case, a tendency toward rough, dry skin, especially in the winter. And we found it in the Almond Milk Veil, a product in L'Occitane's amande line.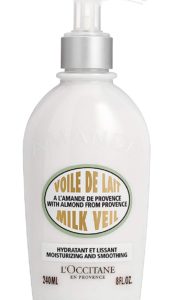 First of all, it's L'Occitane, whose products are sourced, in part, from flowers and herbs growing in the French countryside.  Second, the texture of this cream is ultra-light and fast-absorbing so you can dress soon after showering (which you can't do with so many heavy, occlusive creams).  Third, it combines almond oil, milk, and proteins with silicium to help nourish, soften, and tone the skin.
It's also rich in shea butter from a sustainable, fair trade shea butter supply chain. Fourth, and this is a bonus, the cream contains micro-pearls that illuminate and visually smooth the skin.
Where to buy L'Occitane's Almond Milk Veil
If you want to browse, you can look online to find the location of dedicated L'Occitane shop near you.   You can also order from L'Occitane online.  One of the advantages of ordering directly from L'Occitane is that they frequently offer baskets that give you good value.  For example, there is an amande collection basket on the website for the holidays that is a $88.00 value for $79.00.  You can also find L'Occitane's Almond Milk Veil on Amazon.com.
Through our affiliate relationships with Amazon and other outlets we earn a small commission on qualifying purchases made through links of this page.
*   *   *
READ MORE