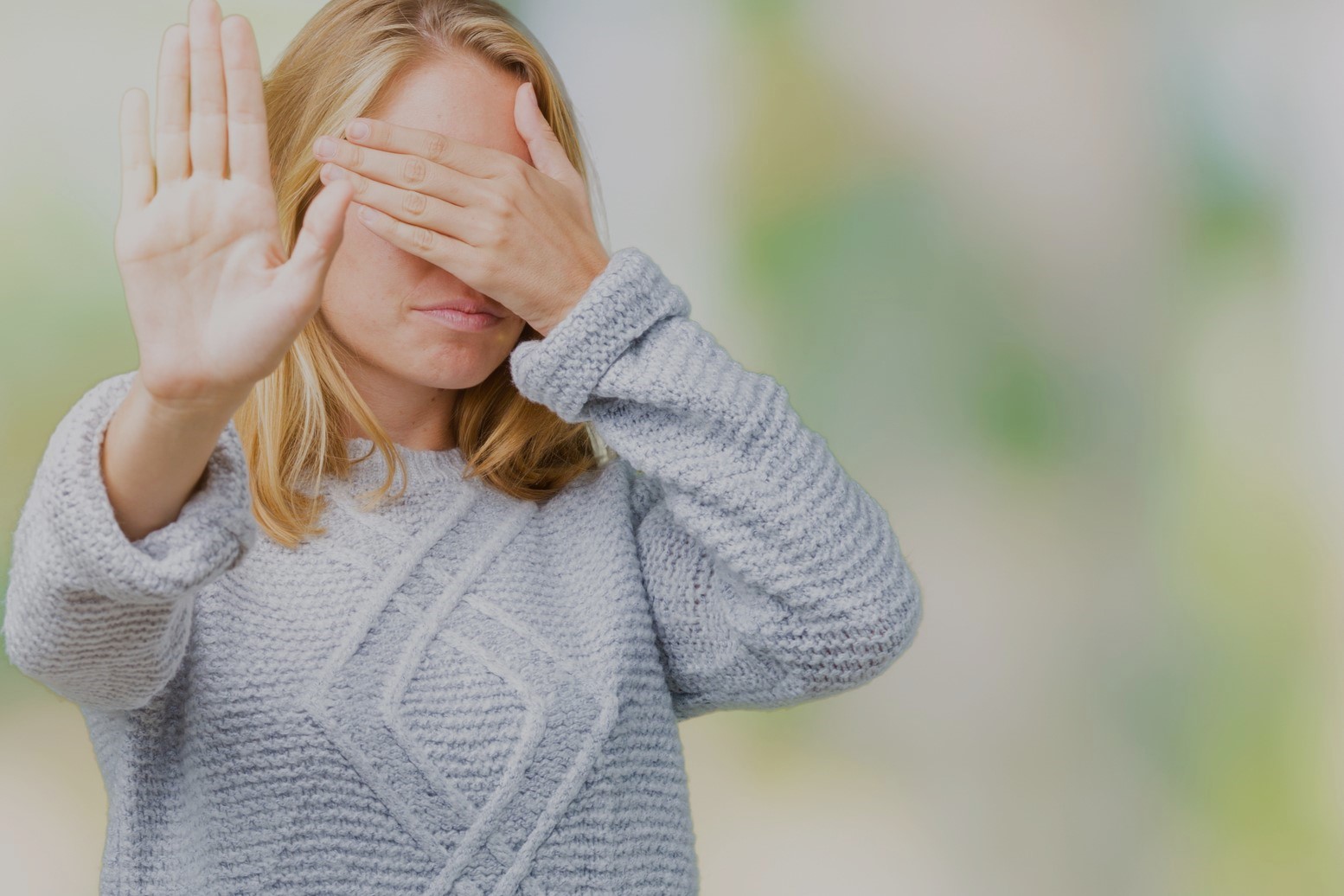 We can't help the age we are but we can help doing things that make us look and seem older.  Many are simply bad habits or things that we don't consciously notice or things that we haven't thought about fixing.  We identified nine common mistakes that can add years to your years. By making a few changes you can put yourself on the right path to looking and feeling younger.
1. Dry frizzy hair  
Few characteristics scream the passing years quite like dry, frizzy hair.  Our natural oils have depleted with age.  And yes, our hair is "dead" once it leaves our scalps.  But there are actions we can take to keep it looking its luxuriant best. 
First, hair must be nourished, from the inside-out. A regular fish oil supplement and using natural oils for salads and cooking like avocado, olive and grapeseed are steps in the right direction. Next, nourish your hair externally with moisturizing

hair masks

and

overnight natural oil treatments

.

 

Use hair tools that won't dry out your hair.  Skip the blow-dryer and letting hair dry naturally.  Straighten and smooth it with

a steam powered tool

rather than 'grilling' it with a hot metal straightener. 

 

Protect your hair from the sun's damaging rays. Wearing a hat is a good option.  It's common sense to rinse our hair with fresh water after swimming in a chlorinated pool.
Don't shampoo too often

, and remember to use sulfate-free shampoo and alcohol-free hair products.

 
2. Poor posture
Nothing says old like stooping. On the other hand, good posture can make us look years younger. Do you walk slouching over without realizing it?  One way to tell is to see your posture reflected in a store window. What do you see? Are you standing straight or with head and shoulders slumped over?  To shed years, stand up, hold your head high, and mindfully relax the shoulders.  Most of us benefit from a friendly reminder, even if we have slouched for many years, before we are truly 'elderly'.  
3. Poor fitting bra
Breasts sag with time.  The problem is that sagging breasts make our midsections look thicker.  A good fitting bra will separate our breasts from our stomachs so that our mid-sections don't look bigger. 
Most of us think we know our bra size—and have known it for years.  But our breasts change shape over time and we shrink with age so the size we wore at 45 may not be the right size now.   
Our advice: get a professional fitting. Get a good, new bra (one that lifts the girls back up to where they should be). Most dedicated lingerie shops have trained staff members who can help.  They will determine your size—which will most likely be an eye opener—and then help you choose the bra that works best for you.  This is not the time for online shopping; there is no substitute for an in-person fitting.  A well-fitting bra can significantly change your appearance. Watch this style makeover video to learn more.   
4. Yellowing teeth 
As we age, our teeth tend to yellow. The culprits are many: red wine, coffee and tea. But more probably the formerly pearly white tooth enamel has thinned to reveal the yellow dentin beneath it. Yellow teeth naturally make us look older. Fortunately, there are ready solutions to dealing with this issue.
Regularly brush and floss your teeth (flossing rids plaque that makes teeth look yellow). And talk to your dentist if you are particularly concerned. They offer a wide array of solutions for brightening up our smiles. Be wary of at home tooth whitening kits, though. Some can damage the already fragile enamel and lead to decay.
5. Lipstick creep
Most women over 60 are 'blessed' with vertical lines around our lips.  Unfortunately, lipstick has a tendency to bleed into those lines and give us an unwanted Norma Desmond look.  Fortunately, there are solutions to this predicament. 
First, use a good colorless lip primer, such as

Anastasia Beverly Hills

. 

Next, consider using a lip stain instead of a lipstick.  A lip stain actually stains lips while lipstick sits on top of our lips until we take it off.  Lip stain is lighter, longer lasting and fades over time but will not migrate into vertical lines. 
A product we like is L'Oreal's Brilliant Signature Shiny Lip Stain in Be Courageous.   
6. Same (old) hairstyle 
Many of us haven't changed our haircut in years, or perhaps even decades. It's safe to say that sporting a cut from the 80s or 90s, or even the 00s, is no longer flattering.  If you balk at spending $100 or more on a haircut, think of it this way.  Our hair makes a strong impression on everyone we meet. After all it's on top of our heads for all the world to see.  An outdated, unflattering haircut is extremely aging.   
A new hair style is one of the most profound changes we can make to our appearance. It can literally take years off how we look.  There are a variety of cuts that are flattering for women over 60. If you're not sure which hairstyles suit you, try on hairstyles in the comfort of home.  A good hairstylist will be happy to provide ideas and weigh in on a decision.  
7. Outdated eyeglasses 
Like clothing, eyeglasses have trends. We date ourselves when we have worn the same frames for a decade or more.  A new pair of frames can knock ten years off our appearance. 
Frames that are particularly aging are wire rims, clear frames, and rimless glasses. You might think you're camouflaging the fact that you're wearing glasses. Nah. We've lost those rosy cheeks of our younger years, and probably have gone gray or blonde. Frames like these wash you out. Everything blends together into one invisible mass.
There are sites that match eyeglasses to flatter our face shapes and also sites that enable us to try glasses on virtually.  Many eyewear shops offer specials, such as "Buy One, Get One Free," as well. It's time to donate those rimless glasses to a local charity.   
8. Outdated clothing styles
While it's tempting to continue wearing favorite clothes and styles for a long time, even decades, they can make you look older, out of step with the times. It's time for a closet cleanout and reassessment of what to keep, what to give away or sell.
Then start with a capsule wardrobe, a collection of essential and classic items of clothing that always look good because they are well made and not trendy.  Because a capsule wardrobe is built around good quality, classic items, it's easy to create with an up-to-date look with accessories. 
A capsule wardrobe for a woman whose style profile is classic might include a great pair of bootcut jeans, neither skinny nor wide leg; a pair of flattering trousers; a white shirt in a natural fabric; a cable knit sweater; a classic blazer; and a superbly fitting black dress. They're pieces you'll wear over and over but with accessories and other pieces that reflect current fashion trends. 
If your style is more urban, or bohemian, or feminine your capsule wardrobe would reflect your preferences. If you would like to experiment with a new color or perhaps something a little trendy, by all means, experiment and mix and match with a capsule wardrobe as a foundation.  Consider the capsule wardrobe to be a style mainstay.   
If your home is blessed with ample closet space (looking at you, Americans) you will be tempted to fill it. Trust us, stick to some form of the capsule wardrobe, maybe 20 pieces. You'll feel lighter in spirit and much less overwhelmed.
9. Looking (and feeling) bored
Looking and feeling bored can add years to your looks. Few things say "youthful" than engagement and energy. If you're doing the same things day in and day out or never venturing beyond your daily routine for weeks on end it's time to shake things up. Here are a few ideas that don't involve thousands of dollars.
Do local like a tourist. Make a list of the key sites of interest in your area and visit each one of them.
Audit courses at a nearby university. You can learn about English literature or paleontology or other subjects you've been curious about.
Take adult ed classes offered by your local high school or library. The subjects commonly offered are languages, computer skills, arts, and finances.
Try a new sport. Our features editor started scuba diving when she was 62. It's opened a whole new world to her.
Learn about the cuisine of another culture. Take cooking classes, either locally or (at greater cost) when you travel. Our friend Mary Pochez (you can see her recipes here and here) started a cooking school in her family's chateau in France when she was in her early 60s. The course includes staying at the chateau, meals, and trips to outdoor markets.
Volunteer at the food bank, for a charity event, at the hospital, for a political campaign, at a sports tournament.
The whole point is to shake things up, break out of our comfort zones, and try something new. A burst of adrenaline from trying something different, meeting new people and taking on a new challenge are surefire ways to get energized and feel younger than our years.
As an affiliate of Amazon and other retailers Blue Hare may make a commission on purchases made through qualifying links on this page.
 *     *     *
You may also like
Go to the Blue Hare homepage for more articles for fabulous women