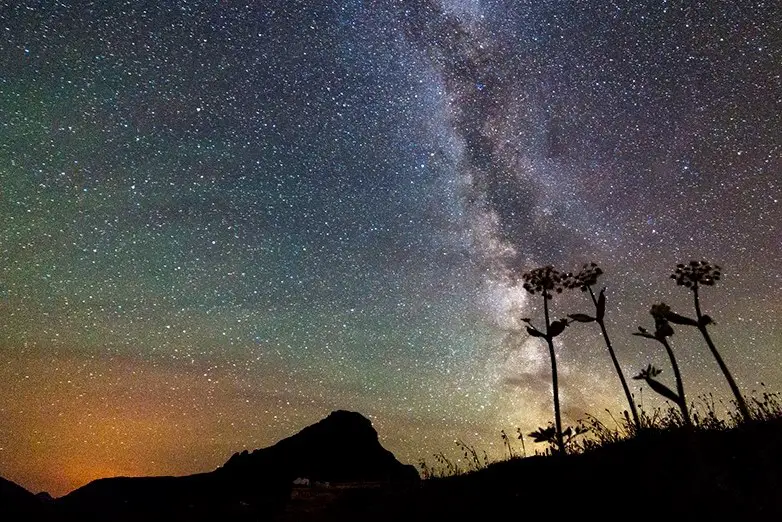 The United States offers vast extremes in terrain, from desert to rocky mountains to badlands to wind swept plains where wild horses roam.  Millions of people come from far-flung places every year to experience the beauty that may only be a road trip away for those of us who live here.
One of the best kept secrets (to Americans) is the national parks lifetime pass for U.S. citizens or permanent residents age 62 or over. Officially called the America the beautiful – National Parks & Federal Recreational Lands Senior Pass, even at $80 the card is a good deal. The pass offers free access for life to more than 2,000 federal recreation sites—including national parks, national wildlife refuges, national forests, and grasslands. Each pass provides entrance or access to the pass owner plus any accompanying passengers in a single, private, non-commercial vehicle at federally operated recreation sites across the country.  The pass may also provide, at various sites, a discount on some amenity fees, like those for camping, swimming, boat launch, and specialized interpretive services.
There are so many other wonderful, awe-inspiring areas in the United States, and some of them probably are near you. With air travel becoming expensive, crowded, and unpredictable, it might be a nice change to rent a Chevy convertible and hit the road to experience some of the lesser known parks in America the Beautiful.
Sunrise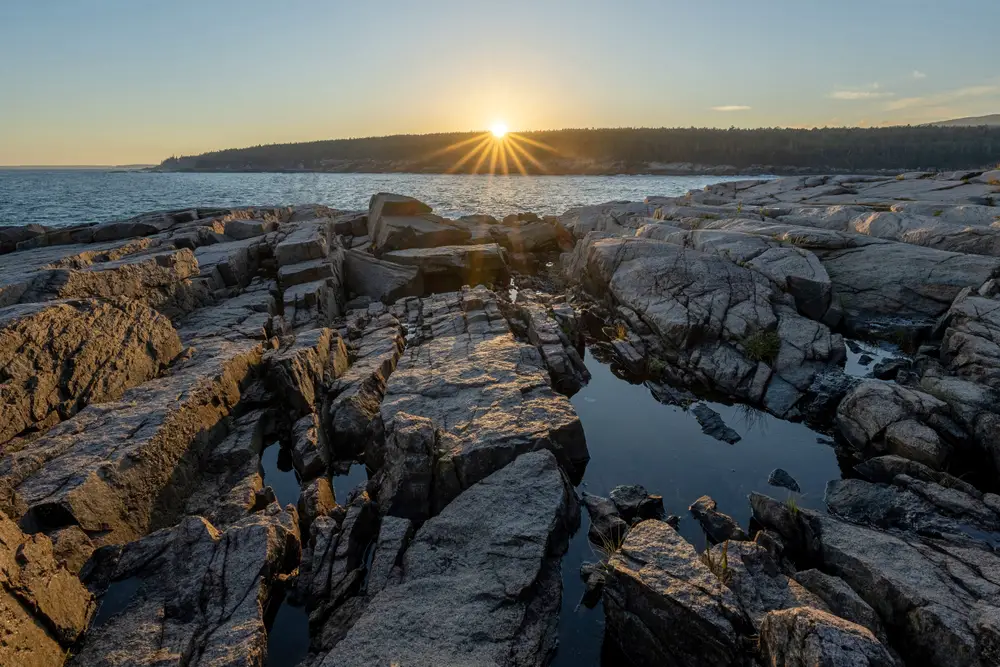 Be the first in the nation to see the sun rise at Acadia National Park. Acadia is located on Mount Desert Island along the coast of Maine. Because of a combination of its eastern location and height, the lichen-covered, pink granite summit of Cadillac Mountain is one of the first places in the United States to see the sunrise.
Wild Horses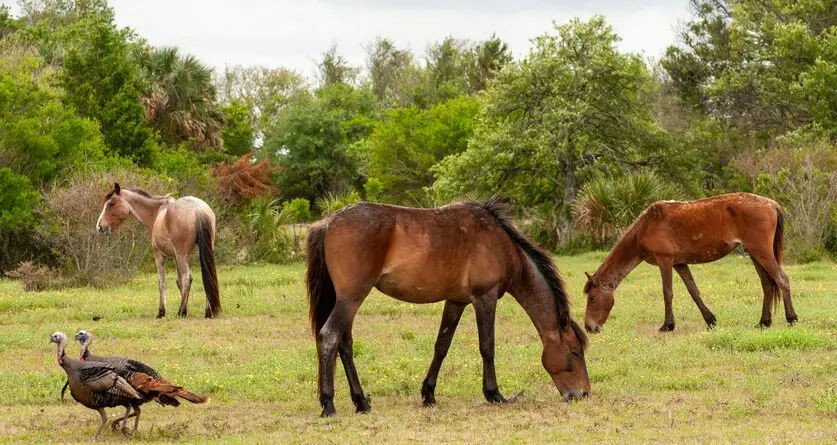 Spy wild horses on Cumberland Island.  Cumberland Island, one of Georgia's barrier islands, is home to over 9,800 acres of Congressionally designated wilderness, including 50 miles of trails and roads and 18 miles of beach. Popular for hiking, biking, birdwatching, and beachcombing, it is accessible only by ferry.
Fireflies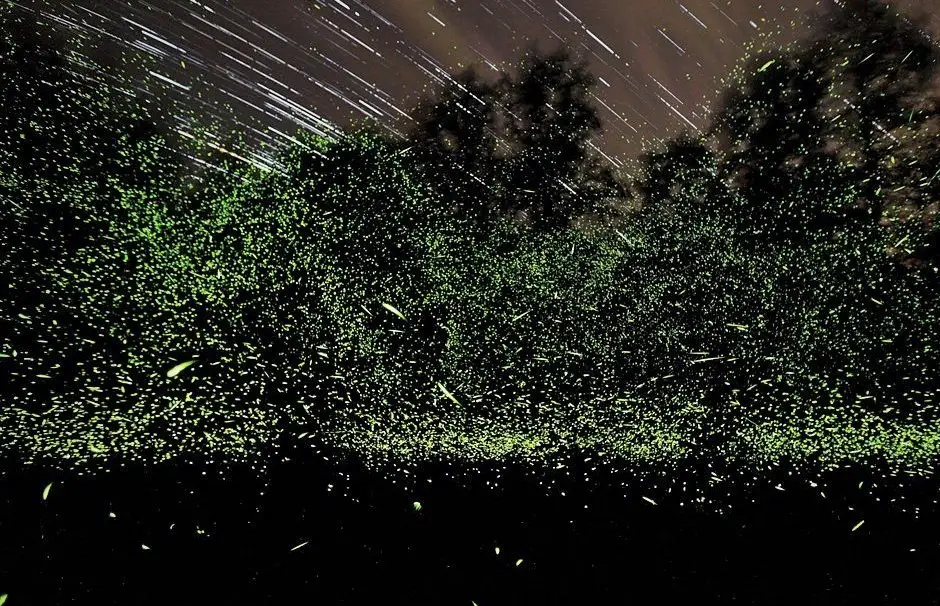 Watch nature's magical light show at Great Smoky Mountains National Park. Every spring thousands of fireflies engage in a mating ritual of synchronous light flashing, creating a dazzling dance in the sky.
Spelunking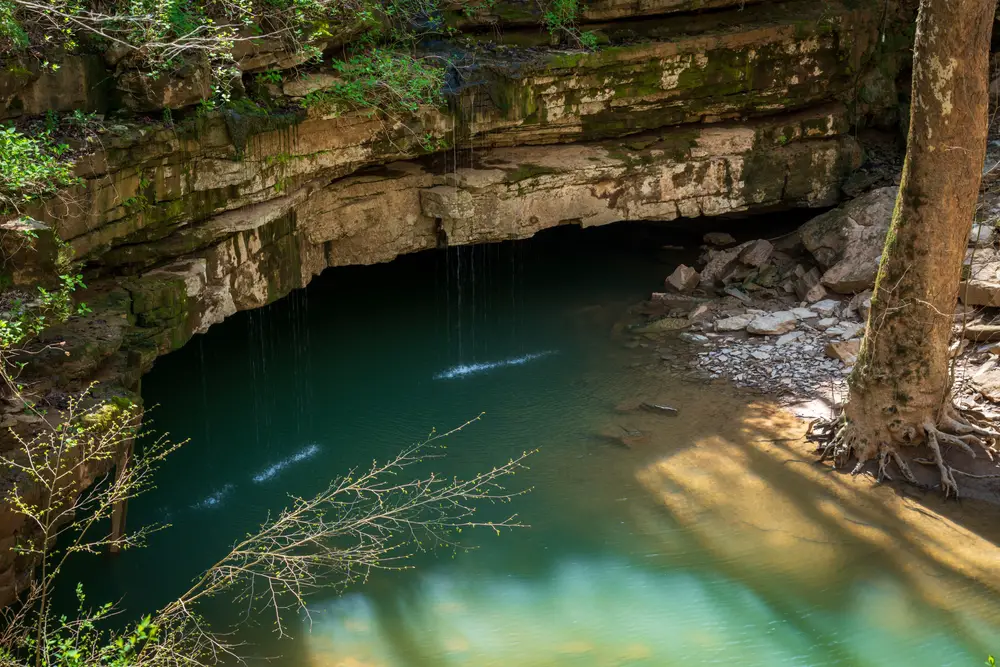 Get your spelunking on in the world's longest known cave system. Mammoth Cave has more than 400 miles of vast chambers, complex labyrinths, and miles of rivers and streams to explore.
Sand Dunes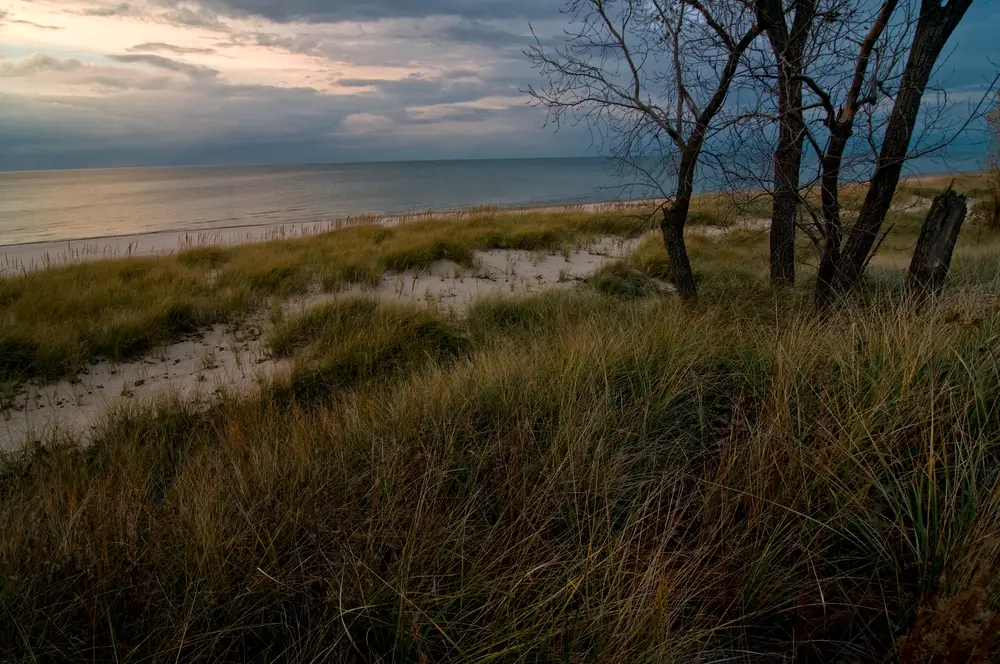 Can't get to the Caribbean? Hamptons too pricey? Head to the Midwest and enjoy a summer-by-the-sea on the 15 miles of sandy beach and rugged dunes in Indiana Dunes National Lakeshore that stretch along the southern shore of Lake Michigan.
Moonscape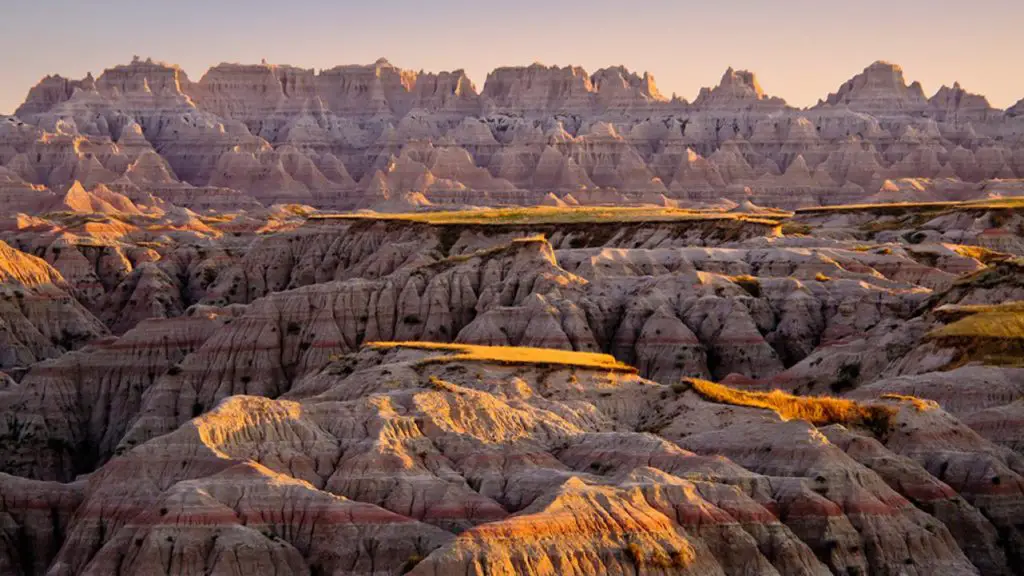 It's closer than the moon. So tap your inner Neil Armstrong and take a walk through Badlands National Park, 243,000 acres in South Dakota that encompass jagged ridges, pinnacles, towers, buttes, ravines, gulches, and prairies. Formed over eons by powerful wind and water erosion, these striking geologic deposits also contain one of the world's richest fossil beds.
High Desert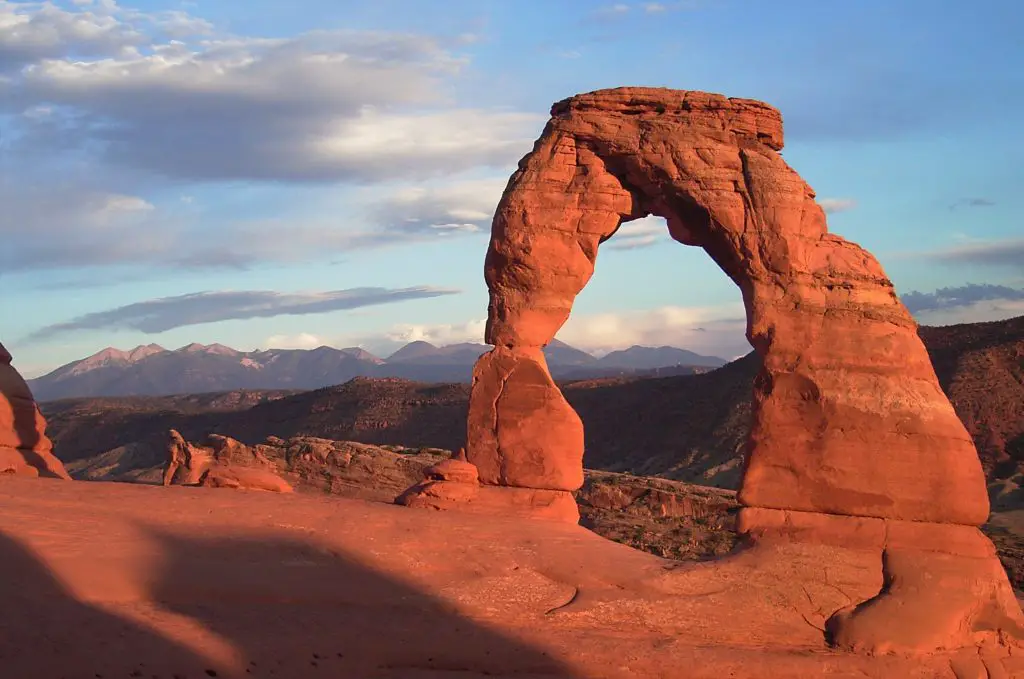 The original Golden Arches?  Explore the high desert at Arches National Park, home to 2,000 natural sandstone arches, including the world-famous Delicate Arch (pictured above), and other crazy red rock formations. Located at 5,653 feet above sea level, the park contains the highest density of natural arches in the world. Have a side of fries with that.
The Ice Age
Much like the Wicked Witch of the West, glaciers around the world are melting. The U.S. Geological Survey estimates that those in Glacier National Park, on the Montana-Canada border, will be gone within a generation. See them while they last. The park offers trails for hikes to glacier observation points, kayaks for rowing, ranger-led activities, and the world's first multinational dark sky park.
Public Baths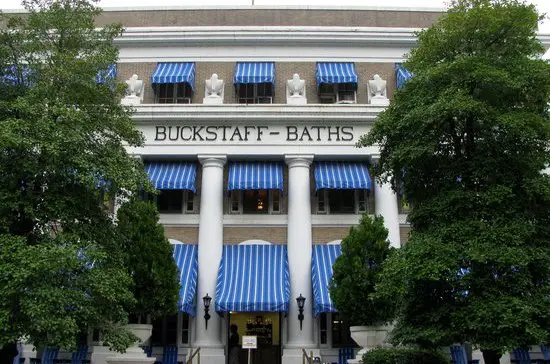 Take a bath or soak in a pool in one of Hot Springs National Park's Edwardian Era bathhouses, located in the middle of the city of Hot Springs, Arkansas. Hot Springs is the smallest of the national parks, and preserves the spa movement in the United States of the 19th and 20th centuries.  Bathhouse Row today consists of eight bathhouse buildings that were constructed between 1892 and 1923.  (If you're looking for President Franklin D. Roosevelt's Little White House, head east to Warm Springs, Georgia.)
Cliff D

wellings

Talk about curb appeal. Mesa Verde National Park offers a spectacular look into the lives of the Ancestral Pueblo people. The park protects nearly 5,000 known archeological sites, including 600 cliff dwellings–the largest archaeological preserve in the U.S.  You can visit several of the cliff dwellings, including Cliff Palace, which is thought to be the largest cliff dwelling in North America.
*   *   *
Top photo: The Milky Way as seen from Glacier-Waterton Dark Sky Park, which was designated an International Dark Sky Park by the International Dark Sky Association (IDA)
  *   *   *
This article originally appeared on August 18, 2018. It was revised and updated on June 20, 2023.
You might also like
Find more articles for fabulous women on BLUE HARE