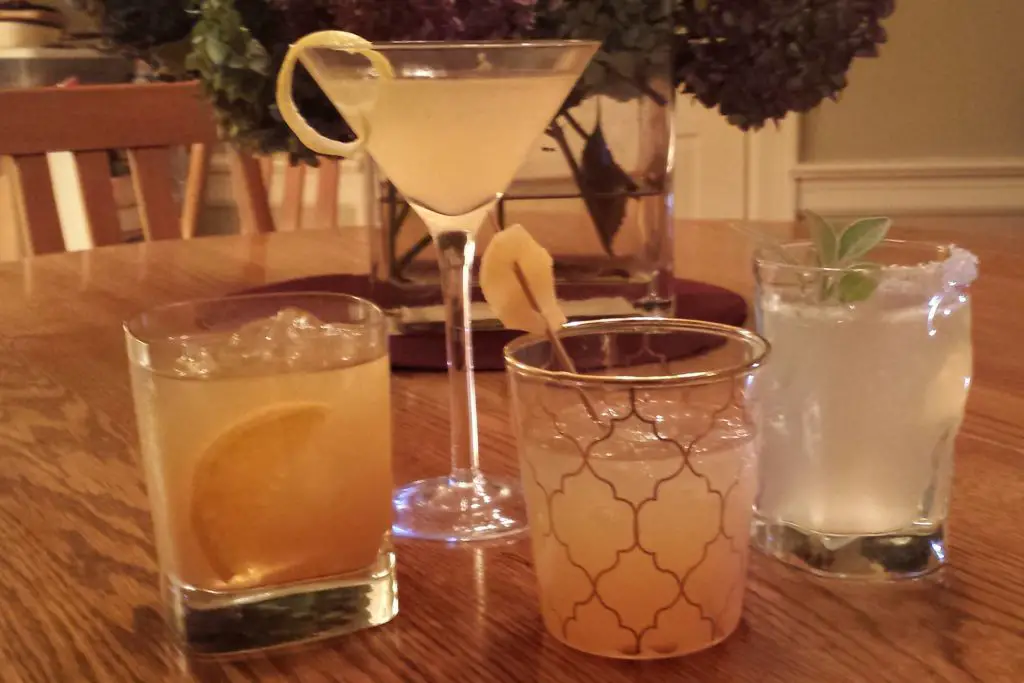 Honey as a cocktail ingredient has been around since Prohibition, when it was used hide the scent and flavor of poor quality homemade spirits or to make gin more palatable to people who didn't typically like it. While we're not making liquor in the bathtub anymore, we still enjoy the warmth a dash of honey adds to a libation.  Honey is especially welcome at Thanksgiving and on into the winter.
Since the Bees Knees made its appearance in the 1920s, a new generation of bartenders has been experimenting with honey as a sweetener in cocktails. We assembled our tasting panel to try seven honey-based cocktails that sounded promising, with the goal of finding three that used different liquors and provided unique flavors. However, each of the two gin-based cocktails had energetic advocates, so both are included.
The best part of the four drinks we present here is that they are very simple, often with no more than three ingredients. There is one do-ahead: the honey must be made into a syrup to thin the consistency, the better to blend with the other ingredients. Flavored honey syrups add an interesting dimension to the Honey-Sage Gin Fizz and the Penicillin. Noto bene: If you are making these syrups a few hours before the cocktails, consider increasing the flavoring agents to ensure that the taste comes through. If you make the syrups several days in advance, the flavors will intensify, follow the recipe as is.
The recipes below are for one serving each. Make a batch if you're expecting a group, but don't add the ice or soda until ready to serve. Then shake over ice (when directed) and serve. These honey-based cocktails are perfect for welcoming guests before the big feast or for an evening of quiet reflection.
Gin: Honey Sage Gin Fizz
This cocktail is made with a sage-infused honey syrup, gin, and lime juice, topped with soda. The original recipe comes from the website threadsence.com; we decreased the amount of soda to allow the flavors to better emerge. Our panel's comments: "Tastes like summer transitioning into fall." "A savory cocktail."
Ingredients
2 ounces gin
1/2 to 1 ounce honey-sage syrup, depending on your desired level of sweetness (recipe below)
1/2 ounce fresh lime juice
2 ounces club soda
Fresh sage leaves (6 to 8) plus more for garnish (2 leaves or a small sprig per glass). Buy extra to be safe.
Extra honey
Fine smoked sea salt
Directions
Combine gin, lime juice, and 1/2 ounce honey-sage syrup in a lidded jar with some ice. Cover and shake well for about 10 seconds.
Fill an old-fashioned or cocktail glass with a few sage leaves and lightly muddle.
Pour a small amount of sea salt on a small dish. Rub some honey over 1/4 of the glass rim, then dip, twist and turn it around in the salt, coating it.
Add ice cubes, then strain gin mixture into the glass.
Pour in club soda, stirring a bit more, then taste to determine if the drink has enough sweetness. If not, add a bit more of the honey syrup.
Garnish with a sprig of sage and serve.
Honey-Sage Syrup
1/2 cup honey
1/2 cup water
6 to 8 fresh sage leaves
Combine all ingredients in a saucepan and bring to a boil, stirring constantly. Reduce heat to low and stir until it appears that all the honey has dissolved. Remove from heat and let sit until completely cooled to room temperature. Remove sage leaves before using. This can be made well ahead of time and stored in a jar in the fridge. This recipe will make enough syrup for about six cocktails.
Gin: The Bees Knees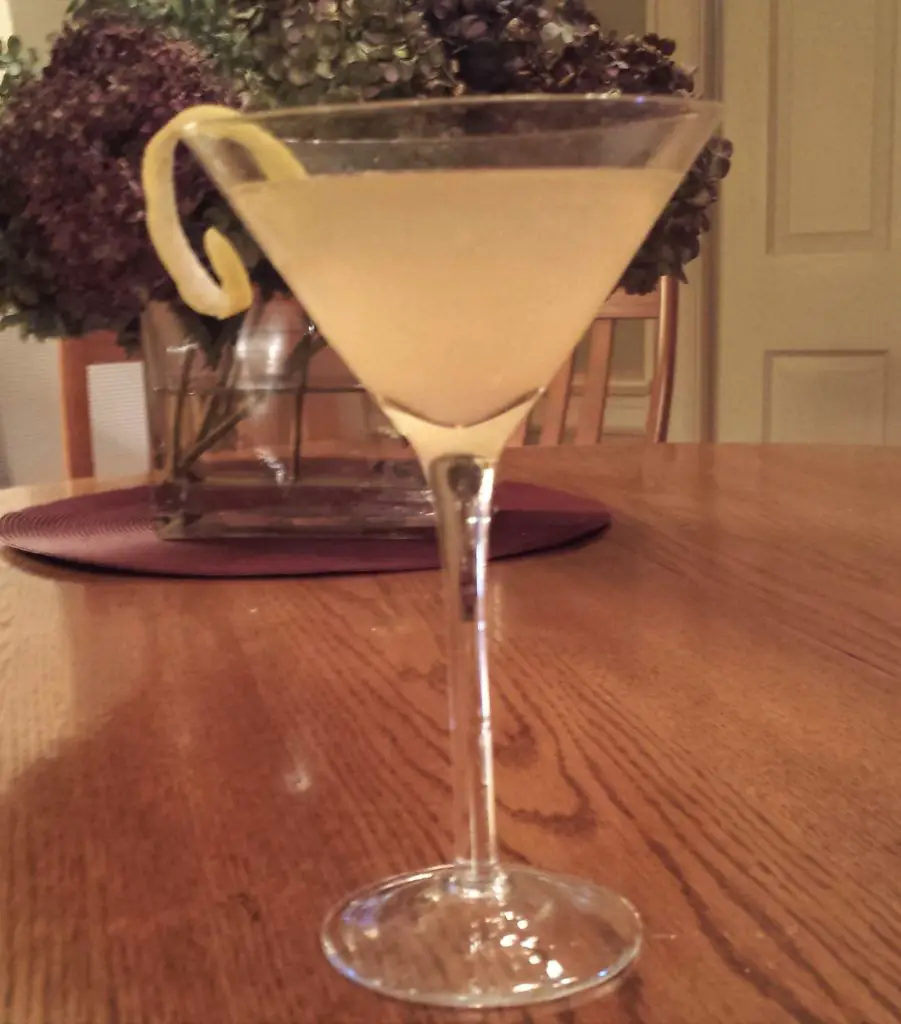 The Bees Knees cocktail is made with gin, fresh lemon juice, and honey. We used the recipe from Liquor.com. They should know, right?  What did our panel think? "Piquant." "Brings out the citrus in the gin." "Lingers."
Ingredients
2 ounces gin
3/4 ounce fresh-squeezed lemon juice (fresh-squeezed is mandatory)
1/2 ounce honey syrup (recipe below)
Lemon twist for garnish
Directions
Add all ingredients to a shaker and fill with ice.
Shake, and strain into a chilled cocktail glass
Garnish with a lemon twist.
Honey Syrup
Combine 1/2 cup water with 1/2 cup honey in a small saucepan and heat over medium heat, stirring constantly until honey is dissolved—about 5 minutes. Cool before using. The syrup will keep in a sealed container in the refrigerator for up to five days.
Scotch Whiskey: The Penicillin Cocktail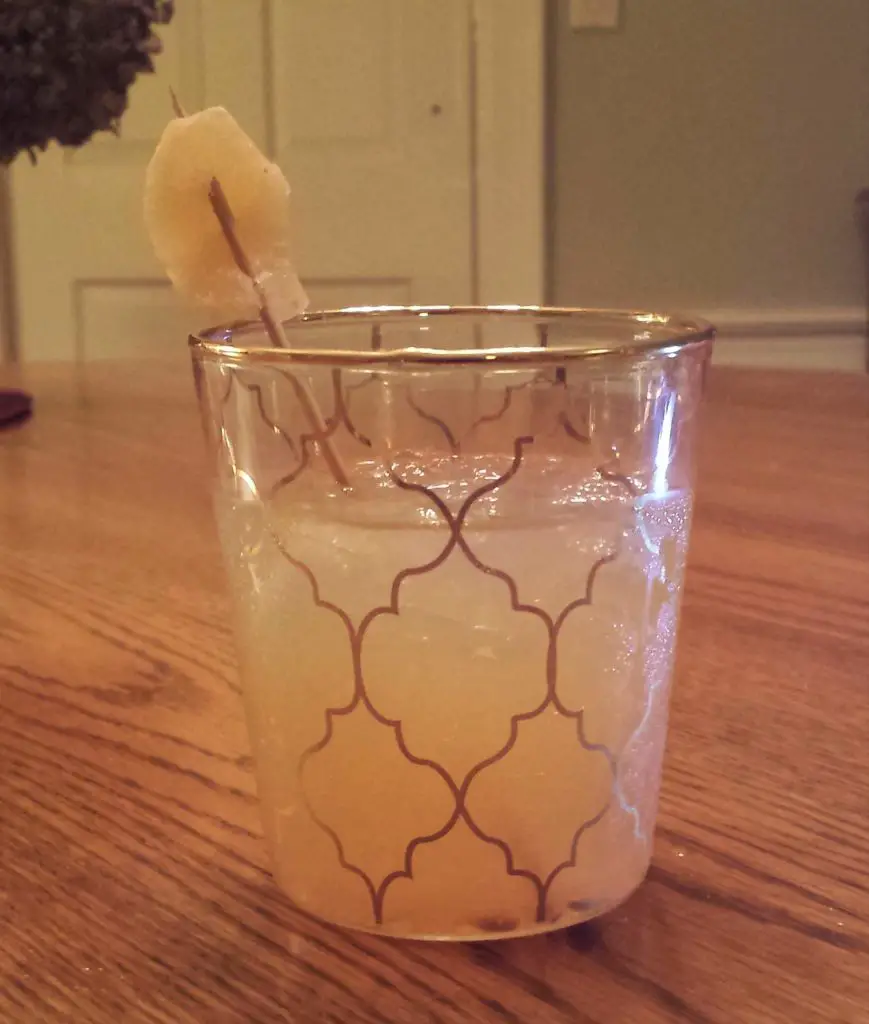 Just in time for flu season comes this mix of fresh lemon juice, Scotch whiskey, and a ginger-infused honey. It is absolutely scrumptious and a real crowd pleaser, so don't relegate it to the medicine cabinet. The single malt Scotch adds a note of smokiness and complexity. In our panel's words: "Autumnal." "Slipping into winter." "Warmth."

Ingredients
2 ounces blended Scotch whisky
3/4 ounce lemon juice
3/4 ounce honey-ginger syrup (recipe below)
1/4 ounce single malt Scotch
Garnish:  candied ginger
Directions
Combine blended scotch, lemon juice, and syrup in a cocktail shaker and add ice.
Shake and strain into an ice filled old fashioned or rocks glass.
Float the single malt Scotch on top.
Garnish with candied ginger.

Honey-Ginger Syrup
Combine 1 cup honey, a 6-inch piece of peeled and thinly sliced ginger, and 1 cup water in a saucepan over high heat; bring to a boil. Reduce heat to medium and simmer 5 minutes. Place in the refrigerator to steep overnight. Strain before using.
Bourbon: The Bee Here Now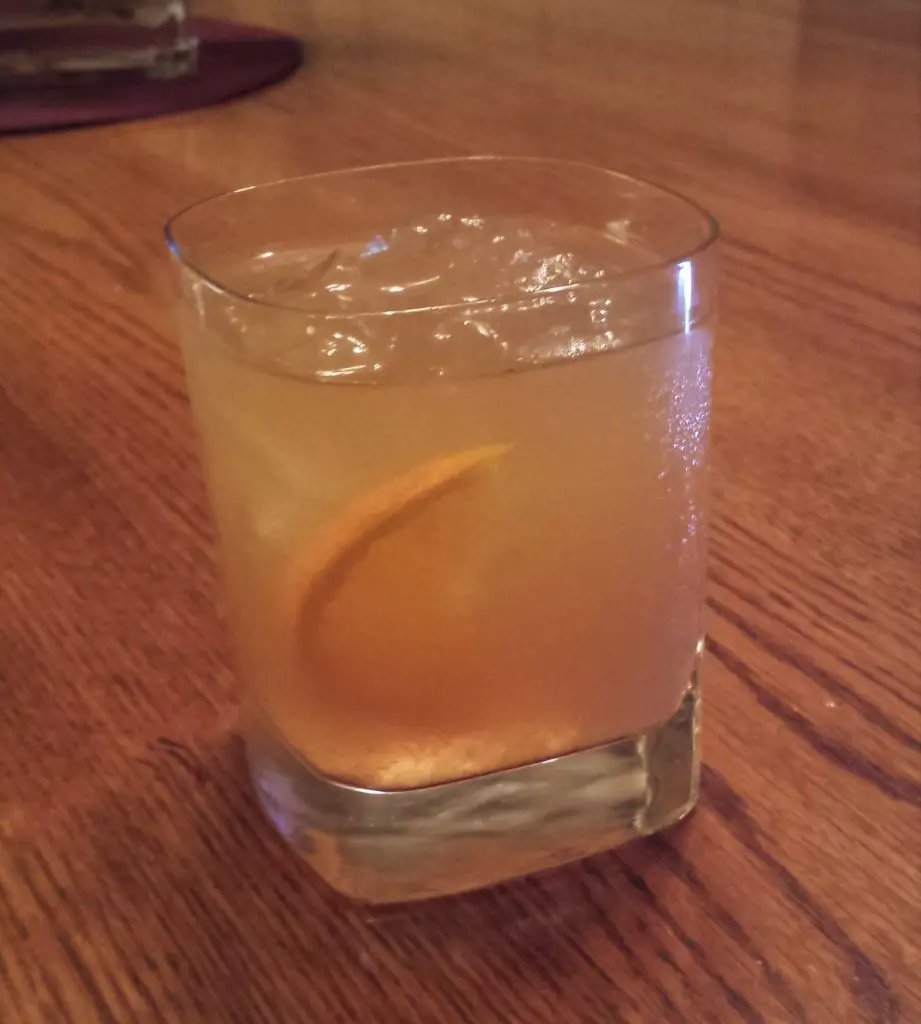 This cocktail blends bourbon, lemon and orange juices, and honey syrup for a whiskey-laced spin on the Bee's Knees. Our panel purred: "Perfect for sitting by the fireplace."
Ingredients
2 ounces bourbon
3/4 ounce freshly squeezed juice from 1 lemon
3/4 ounce freshly squeezed orange juice
3/4 ounce honey syrup (recipe below)
Directions
Combine all ingredients in an ice-filled shaker. Shake until well chilled, about 10 seconds.
Strain into an ice-filled double old-fashioned glass. Garnish with a an orange slice.
Honey Syrup
Combine 1/2 cup water with 1/2 cup honey in a small saucepan and heat over medium heat, stirring constantly until honey is dissolved—about 5 minutes. Cool before using. The syrup will keep in a sealed container in the refrigerator for up to five days.
Honey is the only food that does not go bad—meaning that if you left a jar of honey in your house and came back thirty years later or even hundreds of years later, your honey would be as edible as the day you left.  Honey is abundant in fructose and glucose that the body needs to stay active. The nutrients are available in a form that is easily absorbable into the blood stream. Honey contains minerals and vitamins that ease the nervous system and help you blissfully slip into sound sleep. Honey is a wonder food that can build your immunity by acting as a cleanser and filtering out all the impurities from your body.  And the best news of all if you plan to try one or all of these cocktails?  Honey can do miracles at curing hangovers. Add honey to anything you eat the next day (assuming you feel like eating) and watch your hangover fade away.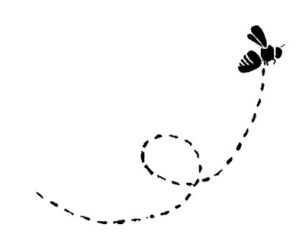 You may also like:
Easy cocktails for a splendid Thanksgiving
A cocktail double act straight from the apple tree