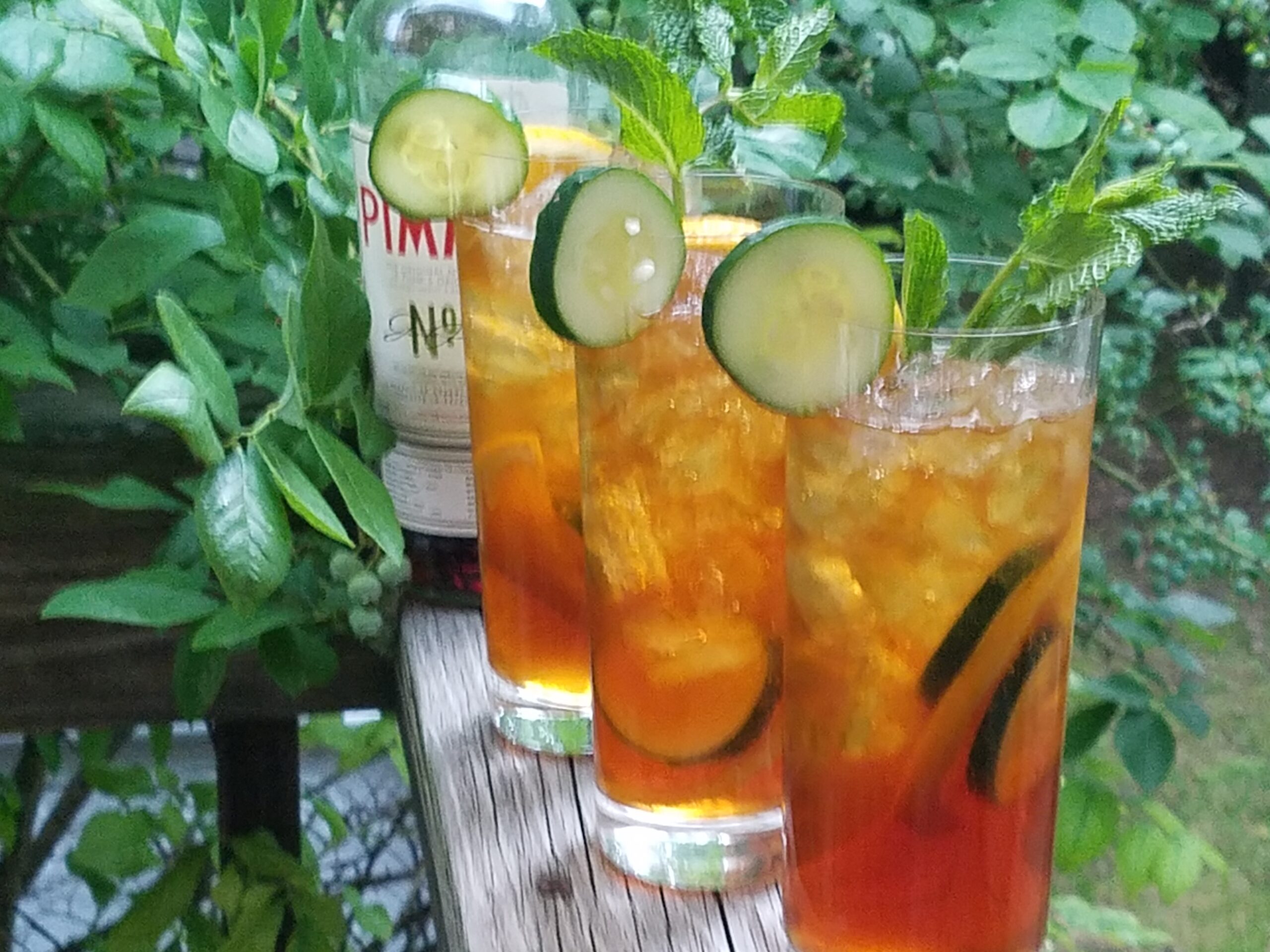 The reward for an American who was subjected to several hours of cricket at the Hampstead Cricket Club in London some years ago was the discovery of the most refreshing, joyful summer cocktail: a Pimm's Cup. This very British drink is simply made. All you need is a tall glass, a measure of Pimm's No. 1 Cup–the alcoholic element–and some fizzy lemonade. Garnish with cucumber slices, an orange slice, and sprig of mint.
The Pimm's Cup is a staple at the Wimbledon tennis tournament, the Chelsea Flower Show, the Henley Royal Regatta and the Glyndebourne Festival Opera, and cricket matches and happy hours throughout England during the summer months. In the U.S. you'll find Pimm's Cups more often at a friendly croquet game.
What is Pimm's No. 1 Cup?
Pimm's No. 1 Cup is an aromatic liqueur made by infusing gin with herbal botanicals and spices. It's in the category known as fruit cups, or summer cups, a traditional English specialty. A base of a gin-based liqueur such as Pimm's is combined with a soft drink, such as lemonade or ginger ale, to make a light alcoholic beverage. Fruit cups are typically marketed for the summer months, served with fruit as a garnish to the drink and to add more flavor.
What's with the No. 1?
Pimm's No. 1 was the first gin-based drink invented by James Pimm at his Oyster Bar in London in the 1840s. The original Pimm's No.1 is made to a secret recipe of gin infused with a delicate combination of herbal botanicals, caramelized orange, and spices.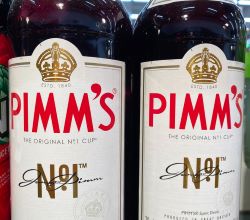 Later iterations, Pimm's numbers 2–6, were developed based on Scotch whisky, brandy, rum, rye whiskey, and vodka, but only a few of those survive today.
Pimm's and 'Pimm's o'clock' have become icons of British summertime. Pimm's No. 1 Cup is sipped at garden parties, barbecues, picnics, and sporting events, as well as grand events such as Wimbledon.
And about that lemonade
While the recipe for a Pimm's Cup may list lemonade, it's not the lemonade Americans know from picnics and hot days at the beach. In the U.S. lemonade is a drink made with the juice of lemons, water, and sugar. In the UK lemonade is a cold, sweet fizzy drink with a lemon flavor. Something like Sprite or 7Up.
Those sodas make a fine Pimm's Cup. But even better is to use sparkling French lemonade (la limonade pétillante). Artisanal French brands like Elixia and Lorina, are made with all natural ingredients; the water comes from the Jura and Vosges mountains. They  can be found at specialty grocers and bottle shops.
Others have entered the market: Aldi and Trader Joe's have their own house brands (at a fraction of the price) both also made in France.  Or you can make your own with this recipe from WikiHow.
But we digress.
How to make a classic Pimm's Cup
While you can make Pimm's glass by glass it's best made in a pitcher when there's more than yourself enjoying the quaff. It's a very forgiving formula–just multiply the ingredients by the number of cups you want to make. This is the recipe that most reminds me of that drink at the Hampstead Cricket Club years ago.
Ingredients
Makes 24 ounces of Pimm's Cup
250 ml/1 cup Pimm's No.1
500 ml/2 cups sparkling lemonade (or Sprite)
Orange, cut in half, then into slices
Piece of cucumber, cut into strips
Sprigs of fresh mint
Highball glasses
Ice
Directions
Fill glass with ice
Add Pimm's No.1 and lemonade. Stir.
Add slices of cucumber and orange and sprig of mint.
For special occasions, try a Pimm's Royale, where Champagne replaces lemonade. Serve in a flute with strawberries.
 *     *     *
You might also like
Go to the BLUE HARE home page for more articles on entertaining, style, beauty, health and more for women over 60.