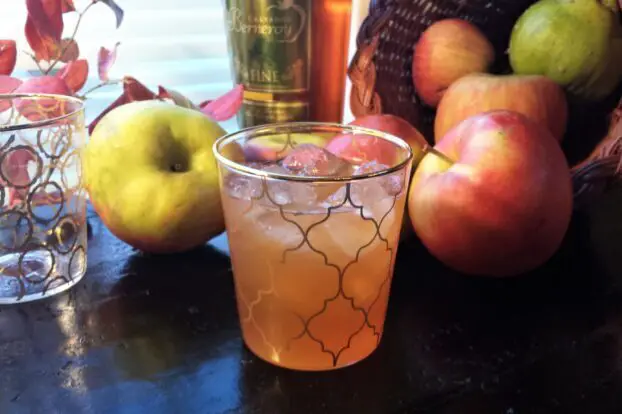 The hills of Normandy roll westward from Paris to the English Channel, passing Monet's gardens, the town of Rouen where Joan of Arc was burned at the stake, and the great gothic Chartres cathedral. And in autumn, one will drive through orchards with trees laden with apples, destined for tarts and omelettes, and cider and calvados–Normandy's answer to the grape's wine and cognac.
Normandy is famous for its fermented apple cider production; more than 60% of France's marketed cider production comes from Normandy. The cider is made from bitter, tannic cider apples. Cider is transformed into Calvados, an apple brandy, via distillation. To be called AOC Calvados, double distillation is required.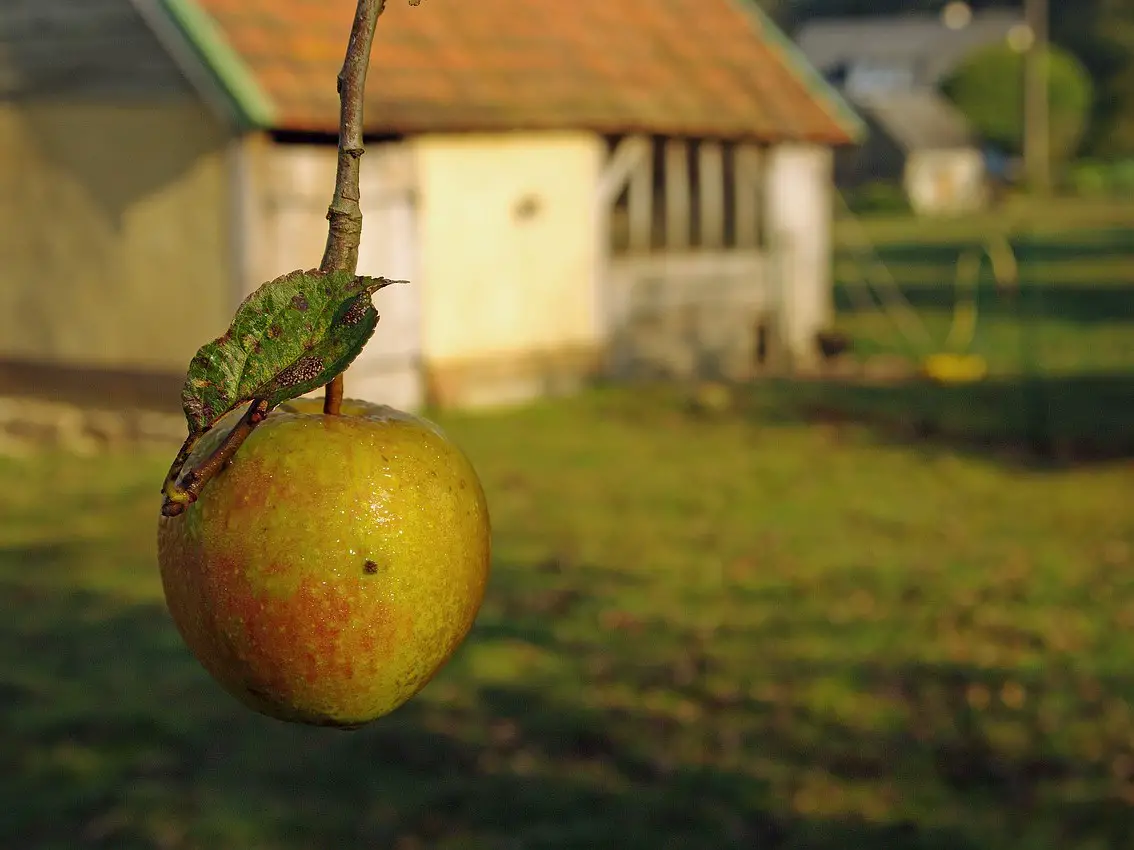 It takes 40 pounds of apples to produce a little less than four gallons of cider with a 5% alcohol content that, in turn, produce a liter of 70% Calvados. Calvados can be stringent when young, but can age for 30 or more years, which allows it to mellow and develop complexity.
"This is a cocktail!"
While cider usually accompanies a meal, and calvados is enjoyed after dinner, we combined them with some sweet American apple cider to create a cocktail to celebrate the bins of apples that appear in markets in the fall.
The Blue Hare tasting panel gave this drink ten thumbs up, enjoying the slight sweetness and fruitiness of the fresh cider, warmth from the Calvados, and herbal note provided by the fermented/hard cider. "This is a cocktail!" they cried with glee.
While the recipe below is for one cocktail, a batch can be made ahead by mixing together the Calvados and natural apple cider, then refrigerating until needed. Just before your guests arrive, fill festive lowball glasses half full with the Calvados-cider mix, then top off with chilled hard cider when ready to serve.
Calvados Cocktail with a Twist
Makes 1 serving. Multiply as needed.
Ingredients
1 oz. Calvados (or apple brandy)
A few drops of vanilla extract
1 oz. natural apple cider
4 oz. hard cider (or more, to fill the glass), chilled
Ice cubes
Thin apple slices for garnish
Preparation
Pour the Calvados, vanilla extract, and apple cider into a 10-oz. cocktail glass. Fill with ice. Top off with the hard cider.
To prepare for a gathering add the Calvados, vanilla extract, and apple cider into the cocktail glasses; keep chilled. When guests arrive add ice and hard cider. Garnish with an apple slice.
*     *     *
You might also be interested in
…and more on the BLUE HARE home page.