Eleven thousand years ago, some leaves blew into hot water and tea was born. It is now the most consumed drink in the world, after water. It is thought by some to have mood altering magic. Those of us who have ever settled down for a quiet moment with a good cup of tea are likely to agree. Good tea is truly a gift. Here are our selections–some the best teas in the world and tea accompaniments and accessories that make superb last minute Christmas gifts.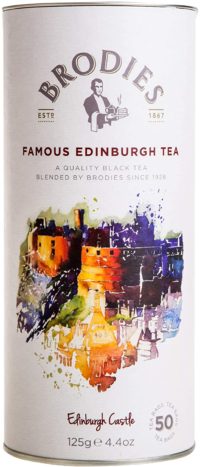 Tea is as much a treasured ritual in Scotland as in England. The Scots have been drinking Brodies tea for over 150 years. The company started in Leith, Scotland, where tea clippers once landed their cargoes. Brodies Famous Edinburgh tea blend is perfect for mid-morning to late afternoon tea. It is described by tea drinkers as smooth, rich, and friendly without the bracing bite of breakfast blends. $21.89 for two tins on Amazon. (Single tins are sold out)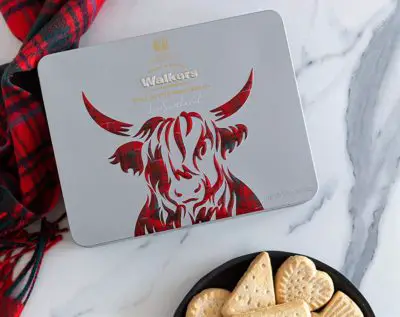 The name Walkers is synonymous with shortbread. They are the perfect, melt-in-the-mouth buttery, crumbly, shortbread cookie texture. They make a wonderful gift in the package but for special holiday giving, they come beautifully presented in a silver icon tin featuring Scotland's famous Highland Cow cut out from Walkers distinctive red tartan. The tin is filled with delicate pure butter shortbreads in distinct shapes of thistles, rounds, hearts, triangles, and fingers. $20.11 on Amazon.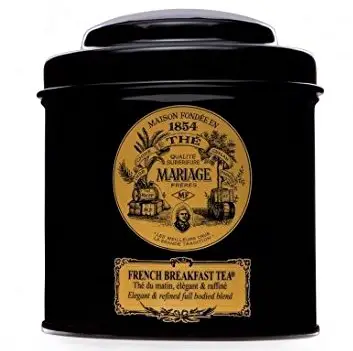 "The best breakfast tea in the world" is a strong statement but loyal fans insist that Mariage Frères French Breakfast Tea deserves that description. From the sophisticated Parisian tea house,  French Breakfast Tea has a highly developed flavor, both powerful and refined. Served with or without milk it is the perfect addition to a breakfast of croissants, fresh butter and jam, and a copy of Le Figaro. This hard-to-find-outside-of-Paris tea is now available on Amazon for $37.
_________________________________________________________
_________________________________________________________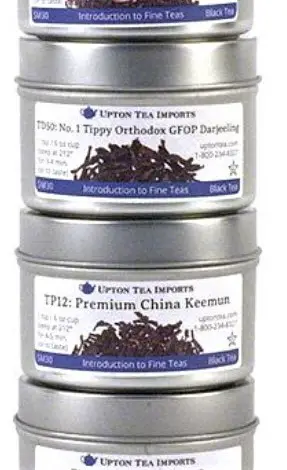 Like fine wine, tea is debated, savored, and treasured for its almost endless variety of subtle flavors. Not so long ago, we had only basic teas in North America and they typically came in bags. But in 1989, Upton Tea Imports changed that. Their goal was to provide North America with the finest loose leaf teas formerly found only in Europe. Since its inception, the company has earned the highest levels of recognition and respect from knowledgeable tea lovers across the continent.
The Introduction to Fine Tea selection includes a tin each of the following: Premium China Keemun, No.1 Tippy Orthodox GFOP Darjeeling, China Yunnan TGFOP, and East Frisian BOP Assam Tea. Set of four teas, $24.50, at uptontea.com
This Japanese tea container, called Ochakan, is the perfect gift for the tea lover. Its double lid will keep tea airtight to protect the flavor. The charming, understated design will complement any kitchen. Tea lovers know that storing tea correctly is important and what better way to do that than in a beautiful canister that looks like décor.  $13.99 on Amazon.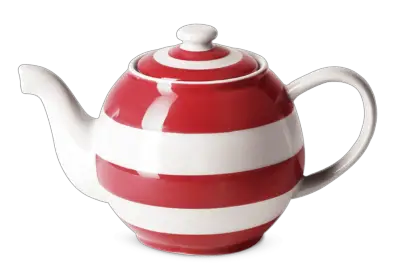 The British believe that the Brown Betty teapot makes the best pot of tea in the world. The original Brown Betty teapot dates back to the 1700s, made from a red clay for optimal heat retention and a round shape that allows the tea leaves to swirl around inside the teapot.
The Cornishware pot, with the same shape as the Brown Betty, has been around since 1926. It also comes in bold blue stripes, said to have been inspired by the English sky. Either one will make a beautiful sight on a breakfast table. And at 11 ounces it's perfect for a cup of tea in the afternoon.  $46.95 on Amazon.com;    $44 at thebeeskneesbritishimports.com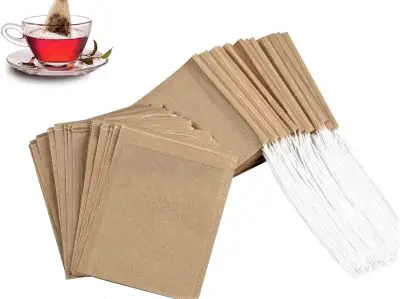 Loose leaf tea can be just as convenient as a teabag with these do-it-yourself paper tea bags. They are made of wood pulp paper and can be used with any premium tea leaves. Simply fill the tea bag with your tea of choice, place the empty tea bag in your teapot or teacup, cover with hot water, steep until the brew reaches your desired strength, and remove. $5.99 on Amazon for 100 3.54 x 2.75 inch disposable tea bags. They are also available in larger sizes.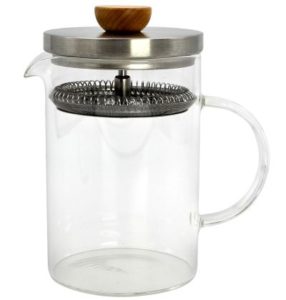 Yes, there's a French press for tea as well. Who knew? This heat-safe glass carafe has a stainless-steel filter and a beechwood plunger knob. A drip-free spout and a wide handle make it easy to serve fresh, hot tea after it's been steeped and pressed. Durable, elegant, and easy to clean, this tea press is a lovely gift that takes the mess out of teatime. To buy at World Market, $19.99.
________________________________________________________
________________________________________________________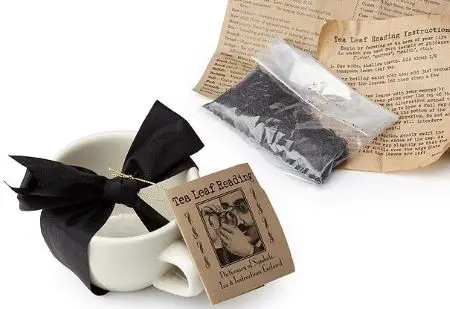 One of the most mysterious and unexpected ways that tea has impacted the world is through the ancient practice of "tasseography," or tea leaf reading. Tea leaf readers look for special symbols and shapes in the tea leaves left in the cup after drinking and use them to make predictions. A tea leaf reading kit is a great gift for any tea lover who is open to something a little different and fun.
This kit comes with instructions, a symbol dictionary, loose tea leaves, and a sturdy mug. $23 from UncommonGoods.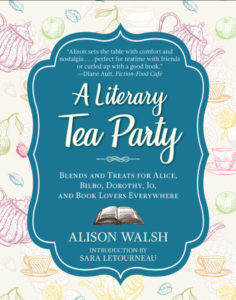 There's nothing quite like sitting down to a good book on a wintry afternoon with a steaming cup of tea beside you. The only thing missing? A snack. A Literary Tea Party brings food from classic books to life with a teatime twist. Featuring fifty-five perfectly portioned recipes for an afternoon getaway, including custom homemade tea blends and beverages, you will have everything you need to plan an elaborate tea party. Buy it for $19.99 on Amazon
Through our affiliate relationships with Amazon and other retailers we earn a small commission on qualifying purchases made through links on this site.
 *     *     *
READ MORE
Go to the Blue Hare homepage for more articles for fabulous women.