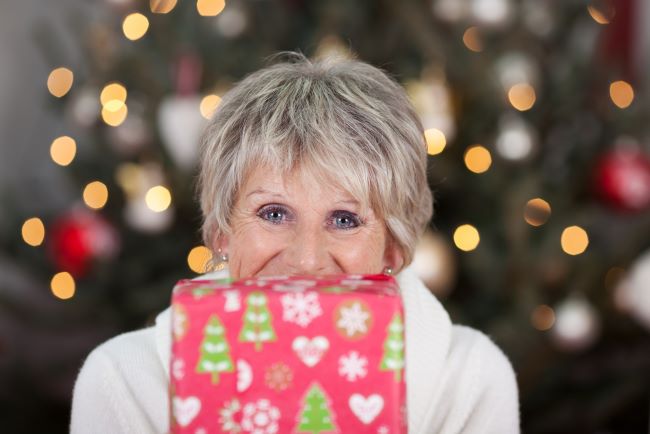 Beauty gifts are the perfect last-minute gifts for women over 60.  They are easy to buy, they are definitely a 'treat' to receive, and most of all, they say this is all about you and no one else.  Beauty gifts spur the imagination—the lucky recipient will picture herself relaxing in a sumptuous bath, or looking fabulous with perfect nails or skin or otherwise just luxuriously pampered.  BlueHare has chosen 10 of the most coveted—and sure to be the most well received—beauty gifts of 2021.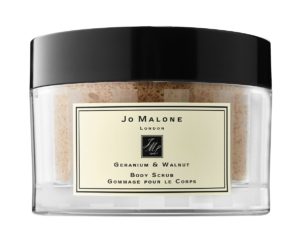 Jo Malone is the famous British perfumer who created her eponymous line of scents, candles and bath products.  Her products are upmarket and unique—they are made with scents that occur naturally in nature.  Perfumes can be tricky to give but this lovely geranium and walnut body scrub is the perfect gift. It's formulated with minute natural fragments of walnut shell to buff the skin leaving it soft and smooth. The scent is geranium layered with the warmth of walnut. This product is an Allure Best of Beauty award winner.  $60 at Sephora.

Leave this mask on overnight to give your skin a long, refreshing drink of moisture.  It's made with watermelon, hyaluronic acid, and Alpha Hydroxy Acids (AHA) to hydrate, smooth and perfect skin.  The lovely jar, the appealing pink color, and the promise of glowing skin make this the perfect gift.  $45 at Sephora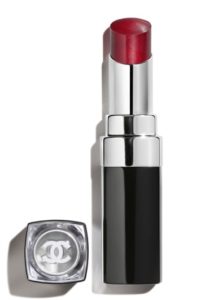 There is no better time to give a classic—and a Chanel classic at that—than Christmas.  First, have your lucky friend read the BlueHare article, Can Women Over 60 Wear Red Lipstick. Then present her with Coco Bloom, one of the many fabulous hydrating lipsticks with a plumping effect from Chanel. According to Chanel, this lipstick is an unprecedented patented formula that combines long wearing shine and intensity. $40 on Chanel.com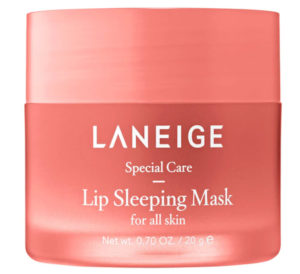 Think nobody needs a lip sleeping mask?  Well, it's the holidays and it's the time to give unexpected gifts.  Lips will be getting plenty of attention at holiday get togethers so they need to be in tip top shape (no dry lines or flaky skin).
This is a daily lip treatment that coats lips in nourishing hydration, visibly smooths lip wrinkles, and boosts the look of lip fullness. Its plumping treatment is formulated with coconut oil to moisturize and peptide and adenosine to help visibly smooth and firm lip wrinkles.  And it's pina colada scented, a gentle reminder that summer is only six months away.  $25 at Sephora
_________________________________________________________
_________________________________________________________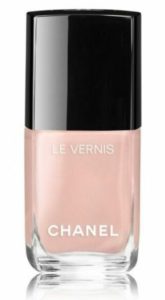 Another classic from Chanel.  Ballerina is the universal shade that speaks class, wealth and privilege.  Even if your friend or hostess doesn't have any of those things, she can flash her nails as if she does.  Enriched with bioceramics and ceramides, LE VERNIS helps strengthen and improve the quality of nails over time. There are 28 shades to choose from. $28 at Chanel and Nordstrom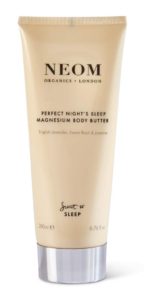 Magnesium is sleep inducing and relaxing.  This moisturizing and soothing body butter relaxes the mind and body for a perfect night's sleep. In addition to magnesium, it contains pure essential oils like English lavender, sweet basil, jasmine and chamomile, all sleep inducing as well. The holidays are busy and stressful—who doesn't need a restful, relaxing sleep with wonderfully moisturized skin.   $41 on Amazon

Nails are on display over the holidays.  But colder weather wreaks havoc on hands and cuticles.  Cuccio Naturale Lavender and Chamomile Cuticle Oil is a unique natural complex of rich oils. It moisturizes, protects and nourishes dry, brittle, cracked cuticles, nails, and skin.  Just dab and massage a little into each nail bed at night, and she will wake up with hands ready for proud display. $16 on Amazon.
_________________________________________________________
_________________________________________________________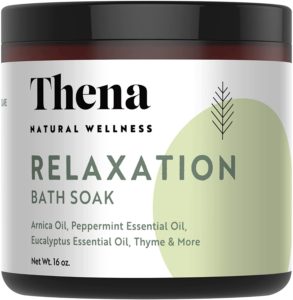 As enjoyable as the holidays can be, they can also be stressful and tiring. What better time to give this gift of bath soak, one that promises to relieve feelings of fatigue, tiredness, and stress, and revitalize mind and body?
Therapeutic organic peppermint, rosemary, eucalyptus essential oils help soothe stiffness and tension. Thyme, rosemary, wintergreen and sage help boost energy and promote a sense of balance and calm.  Arnica oil is known to gently relieve and soothe tired muscles.  Give the gift that says, take care of yourself during the holidays.  $27 on Amazon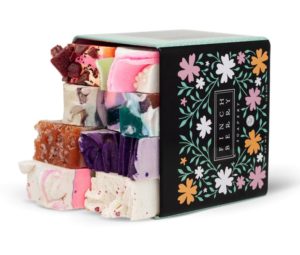 Finchberry makes soaps that look good enough to eat.  In fact, they are made in a studio that looks like a bakery.  When you give these soaps as hostess gifts, we suspect that they will decorate the soap dish for many months, since guests might well admire rather than use them.  Each individual bar contains natural, food grade ingredients, a unique decadent appearance, and a lush gentle lather. $40 from Finchberry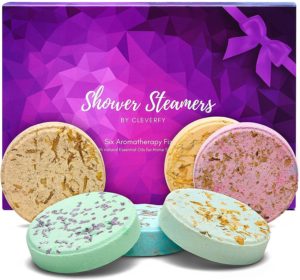 Who ever came up with this product is a genius.  Before now, bath bombs—which fizz away and relax us and make us feel wonderful–were only for the tub.  Enter the bath bomb's cousin, Shower Steamers.  With Shower Steamers you'll enjoy the same spa experience as a bath, only faster.
The Shower Steamer set includes six steamers: lavender, menthol/eucalyptus, vanilla, watermelon, grapefruit and peppermint. Place one in the corner of your shower and enjoy the experience. $22 on Amazon.
As an affiliate of Amazon and other retailers, Blue Hare makes a small commission on qualifying purchases made through the links on this page. 
* * *
You may also like
10 last minute "hygge" gifts for women who need to relax
10 last minute gifts for women who love coffee
Go to the Blue Hare homepage for more articles for fabulous women.