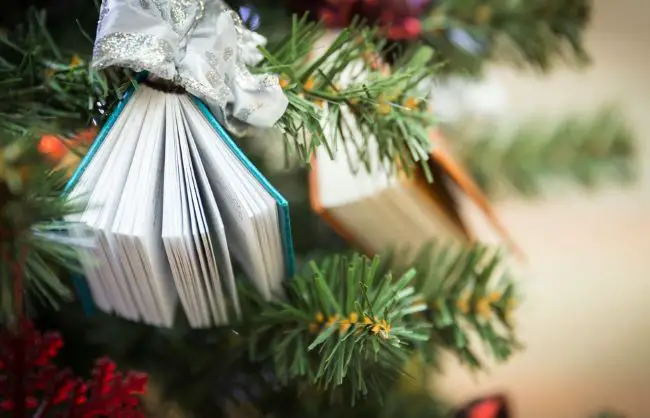 There is always someone in your circle whose nose is always in a book. The obvious gift to give them is, of course, a book. We have some suggestions, but there is a world of accessories and literary-themed products that are sure to delight book lovers, such as something that gives new meaning to being wrapped up in a book. Read on.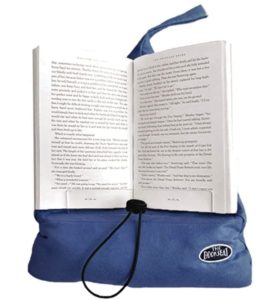 The Book Seat is a hands free book holder that doubles as a travel pillow. It will mold itself and shape to sit at any angle on any surface that you place it. And leaves your hands free to hold a cup of tea or an ice cold drink to whet your whistle while reading. A book lover's dream. Buy it for $39.90 on Amazon.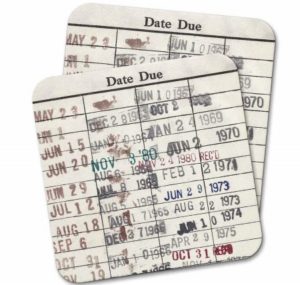 Drink coasters with a retro library checkout due date card will bring back memories of childhood library visits (and fearsome librarians) for any bibliophile over 60. Book Lover Coasters are high quality and durable with an easy to clean coating. A great gift for anyone who loves to read. Two coasters are $16.99 on Amazon.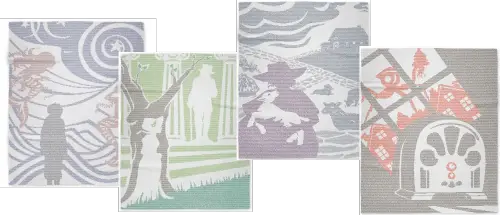 These throws and pillows from Litographs bring your favorite literature off the page and into your most comfy spot to read. It's such a genius idea—wrap yourself in the words of Thomas Hardy or Jane Austen or Shakespeare or Edgar Allen Poe as you plough throw your latest tome. Or take a break and reread a few passages right there on the throw itself. Each Litographs throw blanket contains approximately 20,000 words; pillows have around 15,000 words.
Choose from more than 300 books graphically represented in their collections. All are available in a selection of beautifully muted colors. Throws are $69, pillows are $39 on Litographs.com. (This writer is off to order a pillow of The Boxcar Children, her very first favorite book.)
__________________________________________________
article-ad
————————————————————————–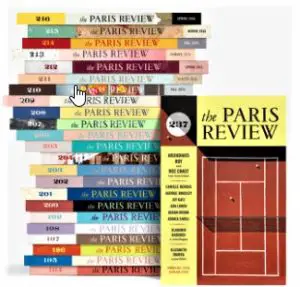 Since its founding in 1953, The Paris Review has been America's preeminent literary quarterly, dedicated to discovering the best new voices in fiction, nonfiction, and poetry. In its first five years, The Paris Review published works by Jack Kerouac, Philip Larkin, V. S. Naipaul, Philip Roth, among others. A marvelous and unexpected gift for anyone who likes to be on the forefront of modern literature. One year, 4 issues, for $49 (US). International subscriptions also available.
Most book readers have been on the Quixotic quest for the perfect light for reading in bed. Search no longer. The hands-free Glocusent Rechargeable LED Neck Book Light focuses exactly on the pages you are reading. The ergonomic neck-around design has supple and adjustable arms so you can get the angle most comfortable to you.
The rechargeable battery powers up to 80 hours (general reading, single head) of powerful, non-diminishing brightness. This is the gift for the bedtime reader in your life. No more reading under the covers with a flashlight. $19.99 to $29.99. Get it on Amazon.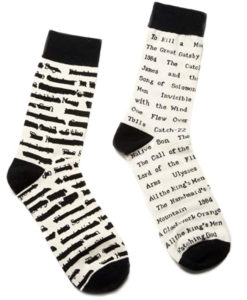 Banned Book Socks are a gift to give with a wink and a nudge. One foot lists the books that have been banned at one time or other. The other wipes their names from the face of the earth. Available in two sizes. Each pair of socks purchased helps fund literacy programs and book donations to communities in need around the world. $12 for one pair. Find them on Amazon.
---
article-ad
————————————————————————————-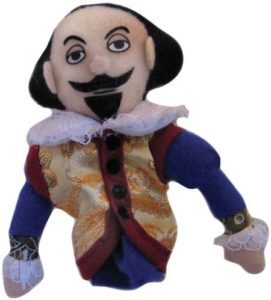 "Let them play it. Is not a comonty a Christmas gambold or a tumbling-trick?" Shakespeare may not have had a Christmas tree or a stocking hung by the chimney with care, but he did have a sense of humor. And for people like William Shakespeare, the atmosphere of merriment afforded by the holiday season was an especially prominent time for people to play at games.
Will may not have foreseen his future as one of Unemployed Philosophers Guild's finger puppets slash refrigerator magnets but we're (somewhat) sure he would approve. Because who doesn't need refrigerator magnets? Or finger puppets. Give the Bard as a solo offering, or pair him with James Baldwin, Jane Austen, Dorothy Parker, and others from the collection. About $8.95 each on Amazon.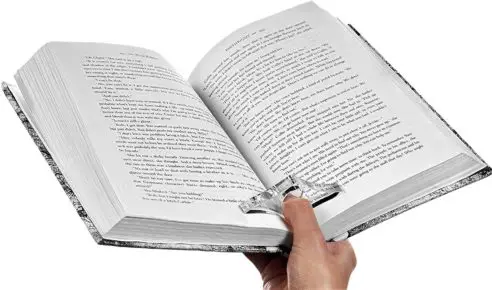 For those who prefer bound books, a page spreader can prevent a sore thumb or trigger finger. Pages are held wide open with one hand. Standing, sitting, or lying down, you still have a free hand for that wine glass. The see-through / clear acrylic finish allows for easy reading with no need to ever move your hand. Clear page spreader is $8.99 on Amazon.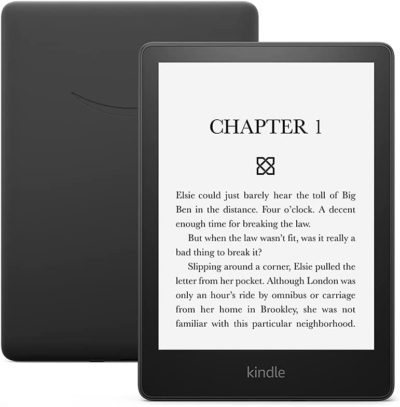 One of the biggest advantages of a Kindle for women over 60 is the ability to adjust the font to a size we can read. They also are light and reduce the clutter, i.e., stacks of books in the house. A new book is never more that a few taps away. You can read a few pages before buying. And the new Kindle Paperwhite has an easy-on-the-eyes backlit screen and it's waterproof, for worry-free reading in the bath. It's a great way to devour a new book or re-read a favorite, which makes it a really wonderful gift. $139 on Amazon, of course.

Few things bring a sparkle to the eyes of an avid book reader than a book. It's a challenge, though, to know what to buy as they often devour them hot off the presses. The books here are on our wish lists. They are recently published, have received rave reviews, and are finalists in several "best books of 2021" lists. Go ahead. Make their day. Buy the hardcover edition.
The Lincoln Highway by Amor Towles. The master of absorbing, sophisticated fiction returns with a stylish and propulsive novel set in 1950s America. $18.28 on Amazon.
Cloud Cuckoo Land, by Anthony Doerr. "Wildly inventive, a humane and uplifting book for adults that's infused with the magic of childhood reading experiences."  $18.57 on Amazon.
Harlem Shuffle, by Colson Whitehead. A family saga masquerading as a crime novel, a hilarious morality play, a social novel about race and power, and ultimately a love letter to Harlem. $17.75 on Amazon.
The Four Winds, by Kristin Hannah. Love and heroism and hope, set during the Great Depression. $14 on Amazon.
The Book of Hope: A Survival Guide for Trying Times, by Jane Goodall. Touches on vital questions, such as how do we stay hopeful when everything seems hopeless? How do we cultivate hope in our children? And more. $16.80 on Amazon
As an affiliate of Amazon and other retailers we earn a commission on qualifying purchases made through the links on this site.
 *     *     *
READ MORE