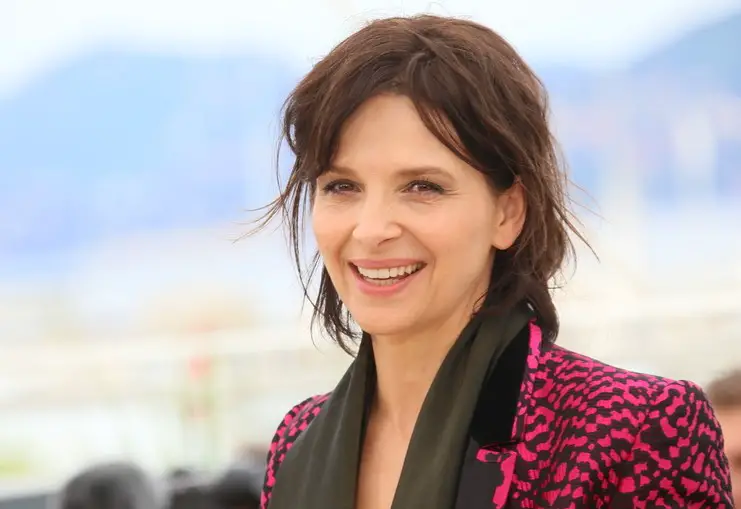 French women have their own approach to skincare that gives them a seemingly ageless beauty. They eat a high fat diet—one that can include croissants or mille feuilles or triple cream cheeses–and yet they manage to stay slim.
They do not spend a fortune on clothes and yet somehow they manage to look trés chic. And they do not spend hours agonizing over their toilette, yet they enjoy beautiful skin.
So just what are their secrets?
Attitude is everything
Skincare is a huge deal in France—it's all a part of French style.  French girls learn early from their mamans. Beauty rituals are handed down from generation to generation. When French girls enter their teens, their mothers guide them in the products to use and in the correct techniques.  Mothers and daughters often carry out their beauty routines together.
Since a habit ingrained as a child is likely to stick, it's no surprise that French women value their personal skincare routines.  They don't view them as optional or something they can skip, nor are they a luxury reserved for special occasions. Rather, they follow  skincare regimes because they believe that good practices now will ward off problems later.
So how can the rest of us—who may not have had the benefit of this guidance from our mothers–achieve the belle peau of French women?
Prevention works better than correction
In North America, we tend to seek out corrective solutions (like wrinkle creams, skin spot lighteners, fillers or injections) after too much time in the sun or careless skincare over the years. We tend to rely on youth and health to get us through, and then correct problems once they appear. In contrast, French women prefer to do everything to prevent problems before they occur.
French women emphasize skincare while women in North America typically focus more on makeup. This is consistent with approaching skincare as a preventive measure and makeup (the cover up) as a reactive one.  As Dr. Marie Drago, member of the French Society of Cosmetic Science and founder of Gallinée explains, "I think we tend to be quite economical in our routine (you could almost call it lazy!), and it is all based on skin care. Because if the canvas is good, you don't need a lot of makeup to shine." Gallinée's products have been specially developed to care for the skin's bacterial ecosystem—the microbiome.
_________________________________________________________
_________________________________________________________
Be consistent and patient
In North America we tend to expect immediate results, particularly when it comes to beauty products.  A sales assistant at a cosmetics counter once shared how a customer had purchased an anti-wrinkle cream, only to return it the next week because "it didn't work".  A French woman would never think like this.  They are diligent but realistic.  They know that a lifetime of good skincare habits will pay off.  The American businessman Charles Revson, the founder and creator of Revlon, famously explained that, "In the factory, we make cosmetics; in the store, we sell hope."
While that premise has done well in North America, Revlon products don't sell particularly well in France.  Perhaps the idea of buying hope perplexes French women.  French women don't buy hope—they buy good products and use them diligently over a lifetime.
Protect yourself from the sun
Yes, of course, there's the south of France and the French Riviera but French women know how to enjoy the sun and protect their skin at the same time. For French women, sunscreen is skincare—and they use it faithfully. The French actress Leslie Caron—remember Gigi?—now 79 and looking great, is quoted as saying that one of her mother's favorite maxims was "women's skin is too fair to go bare."
Make—and keep—regular appointments with an esthetician
American women love their manicures and pedicures but most don't have regular facials.  Those are more often reserved for special pampering days or when we receive a gift certificate.
In contrast, French women have facials as regularly as they wash their hair.  They also treat skin, hair, and body pampering as an enjoyable, gratifying ritual that enhances life.  In North America, we are often too busy or too stressed to take the time for "frivolous" pampering.
Drink water all day long
Mireille Guiliano, author of the French Women series of books, maintains that French women drink water all day long.  "More and more opt for warm water, especially first thing in the morning, as it awakes the digestive system and may make it easier to assimilate breakfast thirty minutes later".  Guiliano says that French women are creative in how they get their water: "Active French women like to combine 1 liter of water with a few drops of honey, the juice of a lemon and, yes, a pinch of salt.  Another refreshing drink consists of infusing a cup of verveine with ground cardamom and the zest of ½ lemon in 2 liters of room temperature water for two hours."
Be more relaxed about aging
In France, there is not such an emphasis on looking young.  Ann Morrison, writing in The New York Times, observes that French women seem to embrace growing older:
"…even the average Frenchwoman—say, shopping along the Rue du Faubourg St.-Honoré or enjoying a leisurely lunch on the Left Bank, or strolling through the Luxembourg Gardens—seems to defy the notion that, as one grows older, you either have to disguise that process with Botox, eye-lifts, lip plumpers and all sorts of procedures that convey a desperate 'youthful' look, or else just give up altogether and let the ravages of time take their toll."
_________________________________________________________
_________________________________________________________
Use French skincare products
Are French skincare products really that different from North American ones or is it just hype…because they're French?  Mais non!  They really are different.  Read on.
What makes French skincare products different?
It may be too simplistic to say that most skincare products are developed in a lab while French skin care is a product of nature. Still, it is true that botanicals form the basis of most French skincare lines.
Micellar water

. This is one of the most important beauty discoveries to come out of France in a long time.  What is it?  According to board-certified dermatologist Hadley King of Skinney Medspa, micellar water is made up of micelles (tiny balls of cleansing oil molecules) suspended in soft water. "
The idea is that micelles are attracted to dirt and oil, so they are able to draw out impurities without drying out the skin," she says. "Therefore, micellar water can be used as a facial wash, makeup remover and moisturizer all in one".  Micellar water looks like water and has the viscosity of water but its texture is different.
Plankton. In the early 20th century in the Pyrenees, the French physician, Jos Jullien, discovered mineral thermal spring waters containing thermal plankton.  From that discovery, the French skin care line, Biotherm, was born.  The "therm" in Biotherm refers to the thermal plankton found in all Biotherm products.
Plankton is made of tiny marine creatures that drift through the water, feasting on whatever smaller plant particles they can find. They are full of nutrients and are an essential part of the food chain.  While there have been no studies on whether plankton benefits the skin as an ingredient in skin care products, plankton extracts are high in essential fatty acids–the building blocks of healthy cells. Biotherm products also use thermal water as their base, which leads us to our next differentiator.
Thermal water. Thermal water is a big deal in France. It is found in numerous French skincare brands, including the ubiquitous Vichy, sold everywhere in France and in most other countries as well.
Thermal water flows through mountains and valleys, picking up minerals and carbon dioxide on its journey. This makes it rich in antioxidants and therapeutic properties. Thermal water has been used for thousands of years to heal arthritis, joint pain and burns, and even skin ailments like eczema and psoriasis.
Milky cleansers. In North America, we tend to vigorously cleanse our faces with exfoliating scrubs and soaps.  It's not uncommon for skin to be red or irritated after cleansing—and we think that's a good thing.  French women use a gentler approach.
Moisturizing milky cleaners may seem to be the opposite of what we want to do: they add oil rather than rid the skin of it.  But the truth is that milky cleansers are superb cleansers and not just for mature skin.  Just about every French skincare line features a range of milky cleansers.
_________________________________________________________
_________________________________________________________
In real life: An American meets a French dermatologist
A friend of Blue Hare and California native never paid much attention to her skin. When she moved to Paris she was persuaded to see a dermatologist. Here's what happened in her own words:
"I never really took much care of my skin, even when modeling. When I finally did go to a dermatologist in Paris, she was shocked to learn how I treated my skin.  She started making a list of products for me to use.  I told her it that it was useless, that I would never spend all that money or time on my face.  Resigned (and probably disgusted), she gave me three basic instructions:
Never use soap.  Soap strips the skin of natural oils and upsets its pH balance, leaving it prone to bacteria and infection. She recommended a cleansing cream called Embryolisse, an iconic beauty product in France and a secret passed on from mothers to daughters.

She also nixed another of my beauty habits: washing with hot water. I felt I needed hot water to make sure my face was really clean.  Instead, she instructed, use only lukewarm water as hot water can break small capillaries and exacerbate rosacea. This was a difficult transition for me to make as I felt like I needed to wash my face with hot water to feel really clean.

Moisturize with an occlusive moisturizer.  Not just any moisturizer would do.  It had to be another iconic French beauty tool, this one called Effadiane. Effadiane is a very dense cream that is used as a base by most of the cosmetic companies (and so coveted it is kept in pharmacists' secret drawers). It restores the protective lipid film on your face.  I'm proud to say that I have stuck to my daily Effadiane habit for 30 years. And I faithfully use the green clay mask favored by French women.

Don't use tap water.

 If you are not prepared to give up tap water for washing and bathing, keep a thermal water spray like Evian or Avène handy to give a final spray rinse to your face and to use before applying moisturizer.
After imparting this wisdom, the French dermatologist charged me a fortune and bid me farewell with a hopeless look."
Making small changes inspired by the French approach to skincare can make a big difference to your skin–even after a lifetime of enthusiastic treatment using less-than-stellar ingredients. It may even help you adopt the French approach to beauty.  In her book, French Women Don't Get Facelifts, Ms. Guiliano quotes the beauty philosophy of a French woman:
"I see myself in the mirror for what I am, and I will do whatever I can to manage the message I send. I will take care of myself and cultivate an image that is me at my current best and stay engaged in the world."
That's the BLUE HARE philosophy, too.
*    *     *
You may also like
Find even more amazing articles on the BLUE HARE home page.