Mother's Day is nearly here and we're on a quest to find the perfect Mother's Day gift for the special mothers in our lives. It's time to remember daughters and daughters-in-law, sisters, friends, and, of course, our own mothers. We may even find something for ourselves. In our search for inspiration, we combed the internet to find colorful, whimsical and beautiful gifts that any mother will love.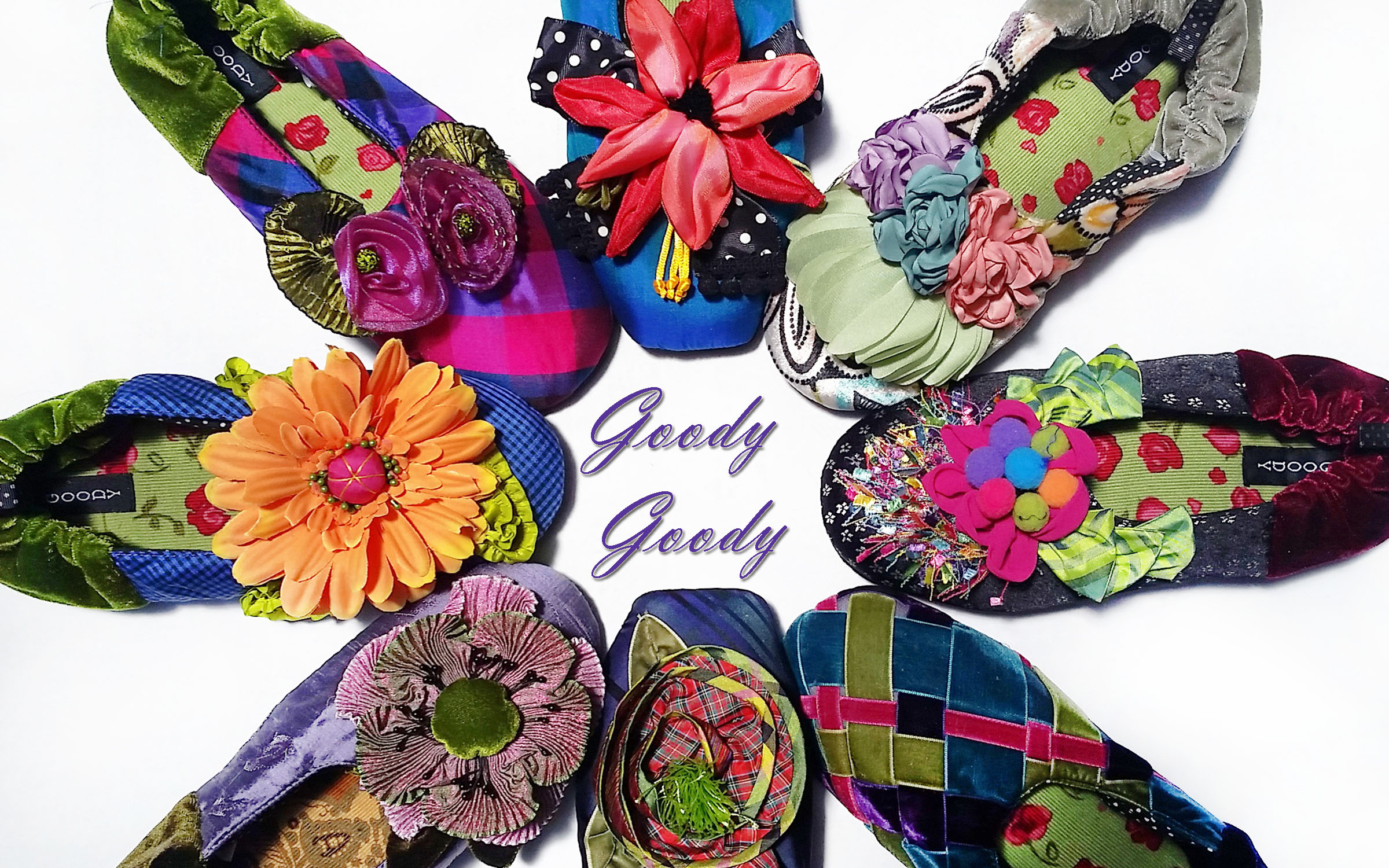 These comfortable frou-frou slippers are ideal for the feminine woman with an artistic flair. Lavishly embellished with ribbons and flowers, we had a hard time making up our minds. There's such an abundance of styles to choose from.
Splurge! These are not your everyday chocolates. Moms will feel indulged by this rich assortment of flavors. Limoncello, Red Fruit Tea, Blood Orange, and Coffee Marzipan. This is a nearly perfect Mother's Day gift.

So many moms are widely traveled or have moved far away from their childhood geographies. These aromatic candles are almost magic–they transport us back to beloved places and memories. With France we 'taste' warm, fresh croissants served with a steamy cup of café au lait. Or we 'channel' the energy of a Provencal marketplace with its traces of tobacco and lavender. Other country 'memories' include Canada, Brasil, India, Puerto Rico, Mexico, and the United Kingdom. Memories from cities and states start with Los Angeles, Washington D.C., Southern California, New York City, Virginia, Texas, Arizona, Miami and Pittsburgh (Yes, you read that correctly).
Nothing jumpstarts the morning quite like a cup of freshly brewed coffee. This organic Arabica whole bean coffee comes in six varieties—Sumatran, Costa Rican, Guatemalan, Espresso, Colombian, and Good Morning. And, according to one Amazon reviewer, is "like taking a tour of the best coffee plantations in the world." Need we say more?
This enamel-on-steel teakettle will add a much-appreciated splash of color to any mom's kitchen. And with a wide range of colors, you can select just the right color for Mother's Day. Le Creuset has been creating its classic cast iron cookware since 1925.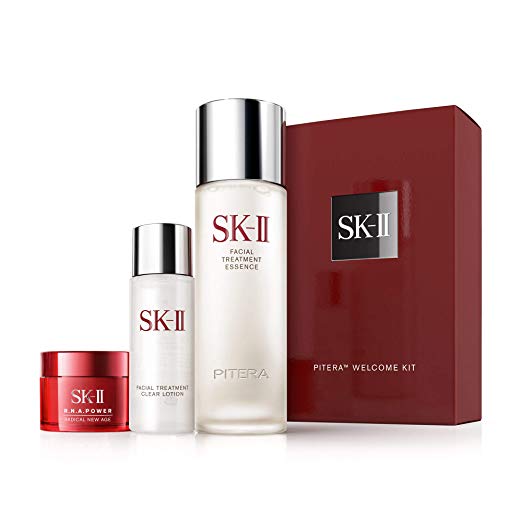 Every woman appreciates an indulgence from time to time. Enter SK-II, a skincare 'secret' shared by beautiful women worldwide. SK-II began at a sake brewery in Japan. There scientists observed that the elderly workers had wrinkled faces but extraordinarily soft and youthful-looking hands. They deduced this to Pitera™, a naturally derived by-product of the fermentation process. SK-II has harnessed Pitera™ into transforming complexions—to refine texture, enhance radiance and firmness, control spots, and increase wrinkle resilience. Mother's Day is a day to indulge!
Aromatherapy diffusers can help create a more 'Zen' environment for busy moms. This hand-crafted ceramic diffuser by Vitruvi is simply beautiful, a true classic. And, there are plenty of essential oils to choose from—eucalyptus, lavender, bergamot, cedarwood, frankincense, are just a few (buy these separately). Ommmm…
We may be moms but we still have a sense of style—even if we are forever lugging things from one place to another. Consider this. Here's a stylish carry-all tote for the beach, gym, book club, or yoga class. And, there is a brilliant choice of colorful designs to choose from. So, stand tall and make a statement the next time you go to Zumba.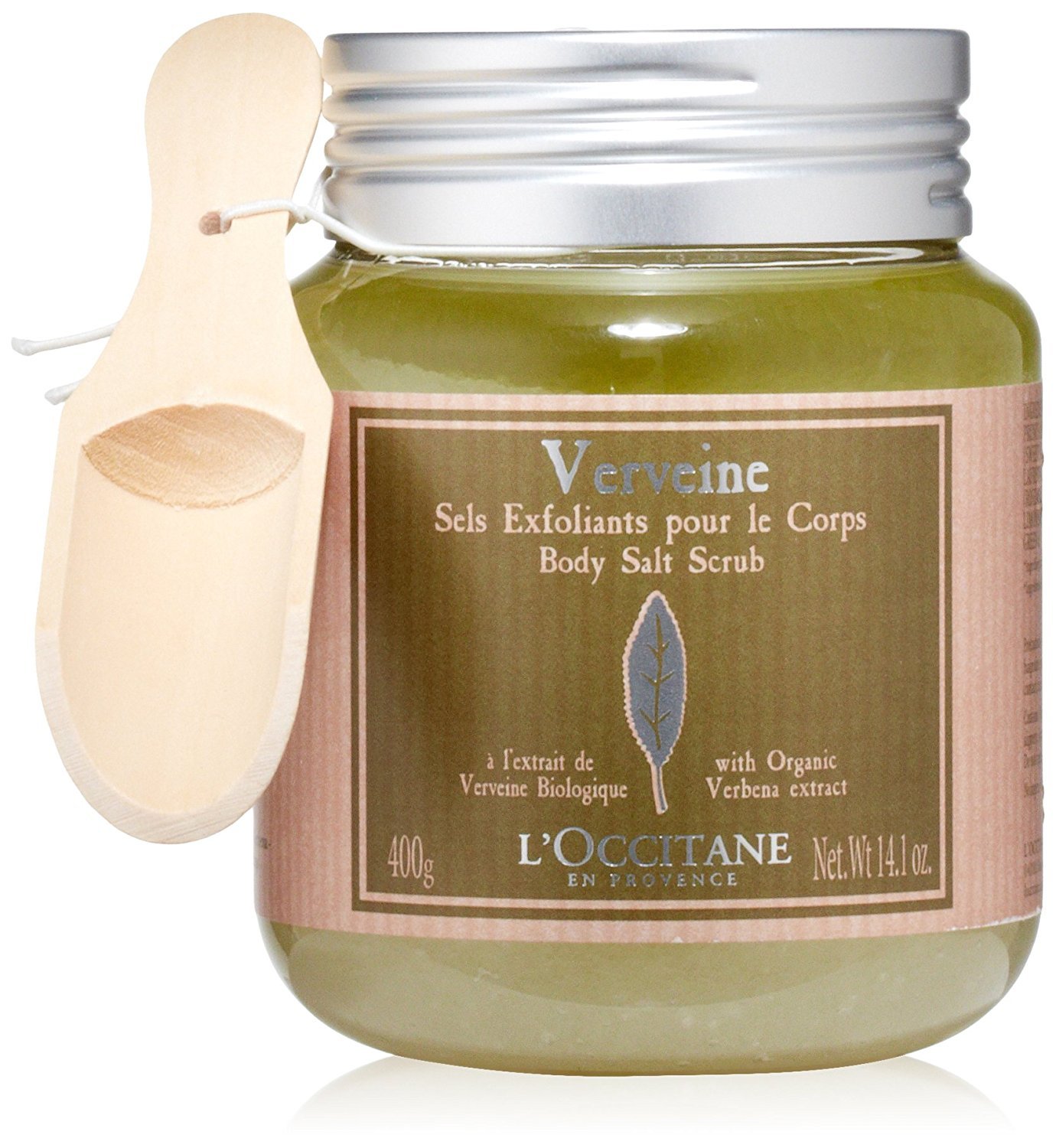 We think you will agree–there is no shortage of pampering treats on our list of Mother's Day gifts. This is one of our favorites—L'Occitane Verbena (Verveine in French) body salt scrub. This scrub combines salts from the Mediterranean with the refreshing fragrances of verbena, orange, geranium and lemon tree to create a luxurious exfoliating body scrub.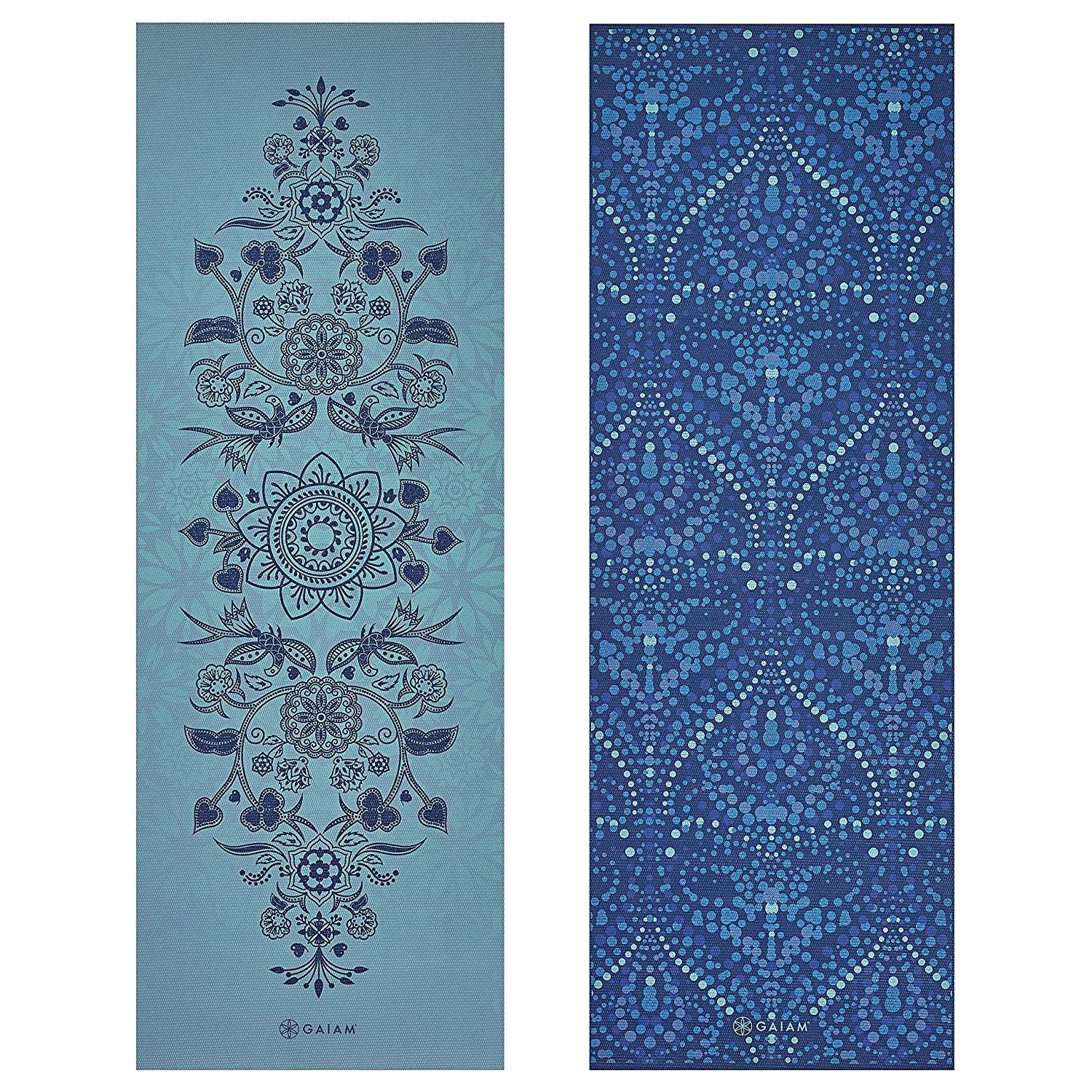 More than a few of our mom friends spend time on their mat to help manage stress and maintain their overall fitness and well-being. These colorful two-sided yoga mats add personality to your routine, with colors and designs to suit every mood.

The moms we know place great importance on their health and well-being—on moving each day, watching what they eat, and getting a good night's sleep. Enter the FitBit family of fitness trackers. These trackers provide valuable support in understanding our bodies better.
In addition to tracking some 15+ exercise modes like run, bike, swim, yoga, and circuit training, the Charge 3 is also swim proof and water resistant to 50 meters.
A more advanced version of the tracker, this Versa Smart Watch not only covers traditional tracking functions but stores and plays more than 300 songs as well as offers on-screen workouts. Water-resistant to 50 meters, it connects to smartphone GPS for more precise real-time pace and distance. Keeping track of your fitness was never easier.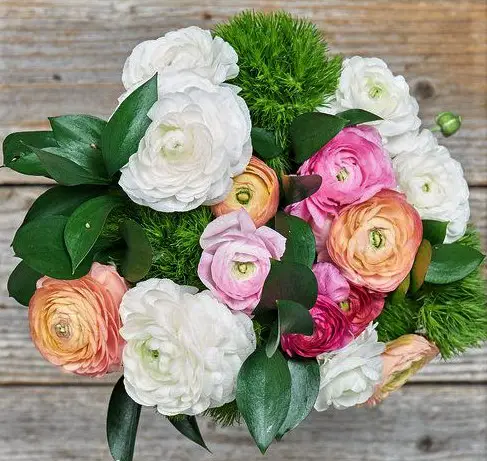 All moms love flowers. And Bouqs is one of our favorite suppliers. The company is committed to helping farmers worldwide with their farm to table bouquets. All flowers are cut the day you order and all of their farms practice sustainable, eco-friendly farming.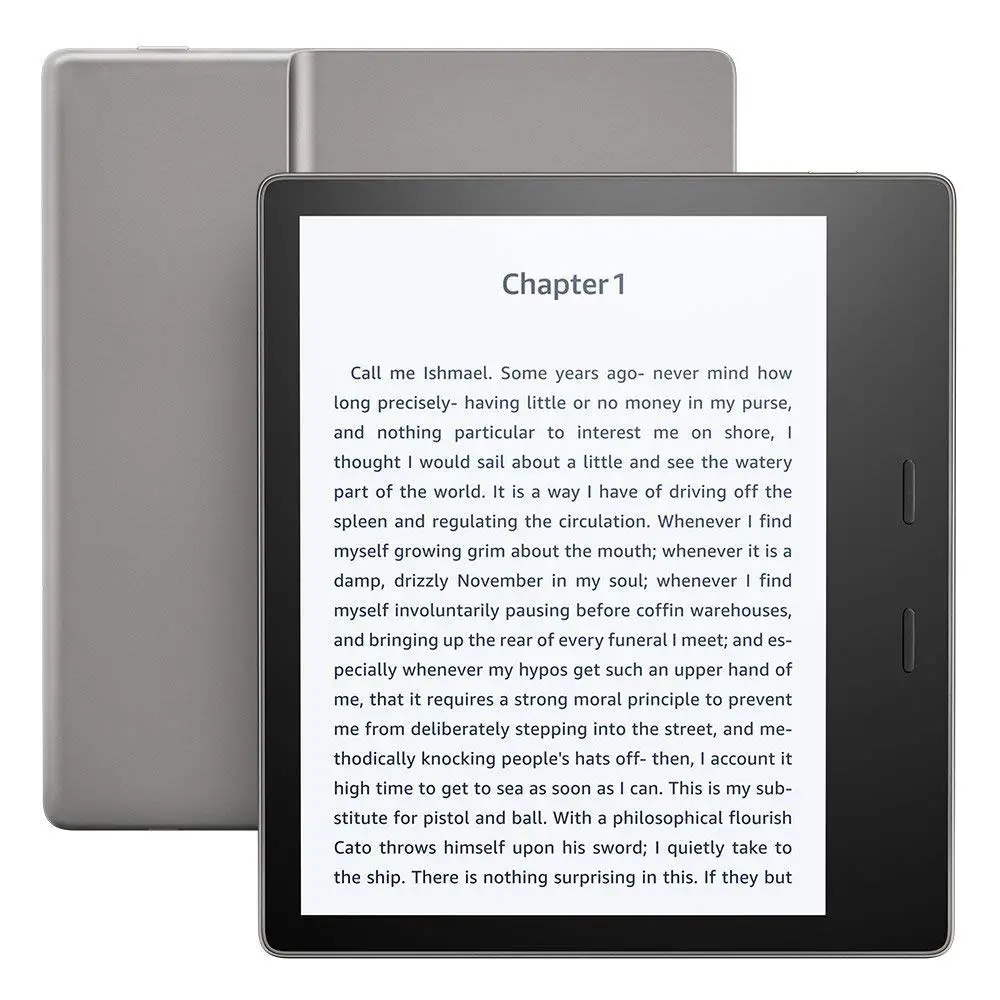 Mom will be the leader of the pack (in her book club, that is) with this new Kindle Oasis e-reader. It has a 7″ high-resolution display, built-in audible, 8 GB, and Wi-Fi. Vacation ready, this reader is waterproof and long-lasting–a single charge lasts for weeks not hours!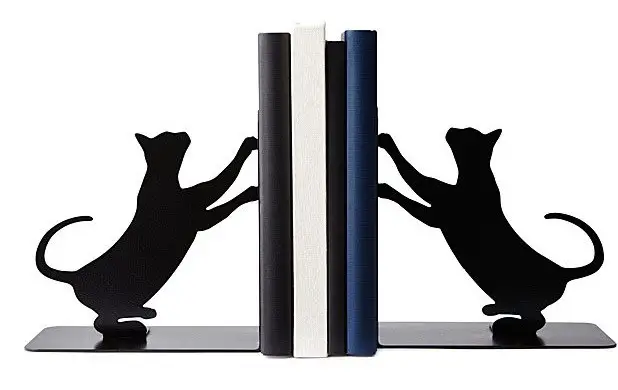 Here is an original gift for the book-loving mom–stunning black bookends with the silhouettes of two kittens playfully trying to get a hold of the books between them. They are hand cut from carbon steel and handmade in Kentucky. Adorable!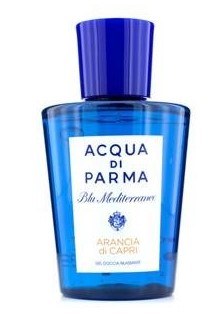 Give mom a gift of la dolce vita with this truly beautiful scented shower gel. Its relaxing aroma is reminiscent of the Mediterranean, redolent with mandarin, orange, lemon, spice and sweet caramel. Acqua di Parma is the next best thing when you don't have the time to jet off to Capri.
Small but no less indulgent gifts
Teas from the Literary Tea Collection are the perfect choice for literary moms. Authors include Shakespeare, Edgar Allen Poe, Lewis Carroll, Jane Austen, Beatrix Potter, and Fyodor Dostoyevsky, among others.
Who ever thought that a lip balm could be a rare treat? This lip sleeping mask is a true indulgence. It makes lips smooth and firm by gently melting away dead skin on the lips overnight. We love Laneige in grapefruit. Also available in berry, sweet vanilla, and citrus green fruity.
Here's an affordable choice from cult-favorite SK-II. It is packed with Pitera™, the bio-ingredient rich in vitamins, organic acids, minerals, and amino acids that work together to enhance skin cell renewal. We were surprised by how beautiful our skin looked after just one facial. Mom will thank you.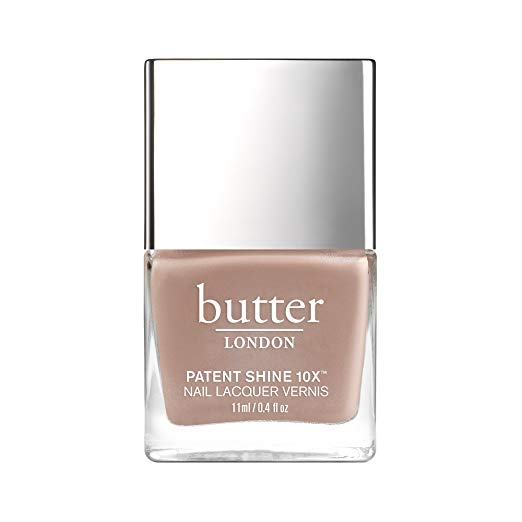 The name says it all! Yummy Mummy is a classic shade of nail lacquer loaded with ingredients that promote brighter, stronger, healthier nails. Even better, manicures will last up to 10 days due to its patented shock-resisting polymer technology. Simply brilliant.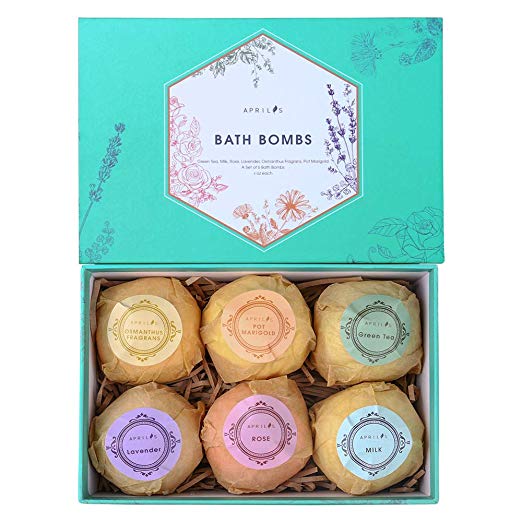 We love to hide away for a good old-fashioned steaming hot bath from time to time. And these bath bombs are just the ticket to a truly relaxing home spa experience. Scents include lavender, rose, green tea, milk, pot marigold and Osmanthus. They are made with dried flower petals to deliver a soothing and naturally colorful bath experience every time.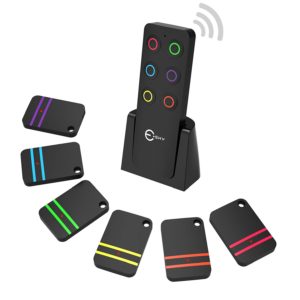 "Where did I put my ____?"
Is mom becoming a bit forgetful? These tiny disks can help her find those things she had just a minute ago.  The Esky key finder kit includes 6 small, slim receivers/finders. They can easily be attached to items such as keys, bags, wallet, dogs, cats, remote controls, glasses case etc. And it's more affordable than some other brands.
Mom will never lose her keys, wallet, or cat again.
*     *     *
Blue Hare is an Amazon affiliate so we make a few cents on purchases made through the links on this page. Thank you for supporting Blue Hare.
 *     *     *
You may also like
• What's in your chocolate? A peek beneath the wrapper
• The British tea habit—a look behind the cuppa
• Ageless beauty: Secrets of French skin care
Go to the Blue Hare home page for more articles for fabulous women.