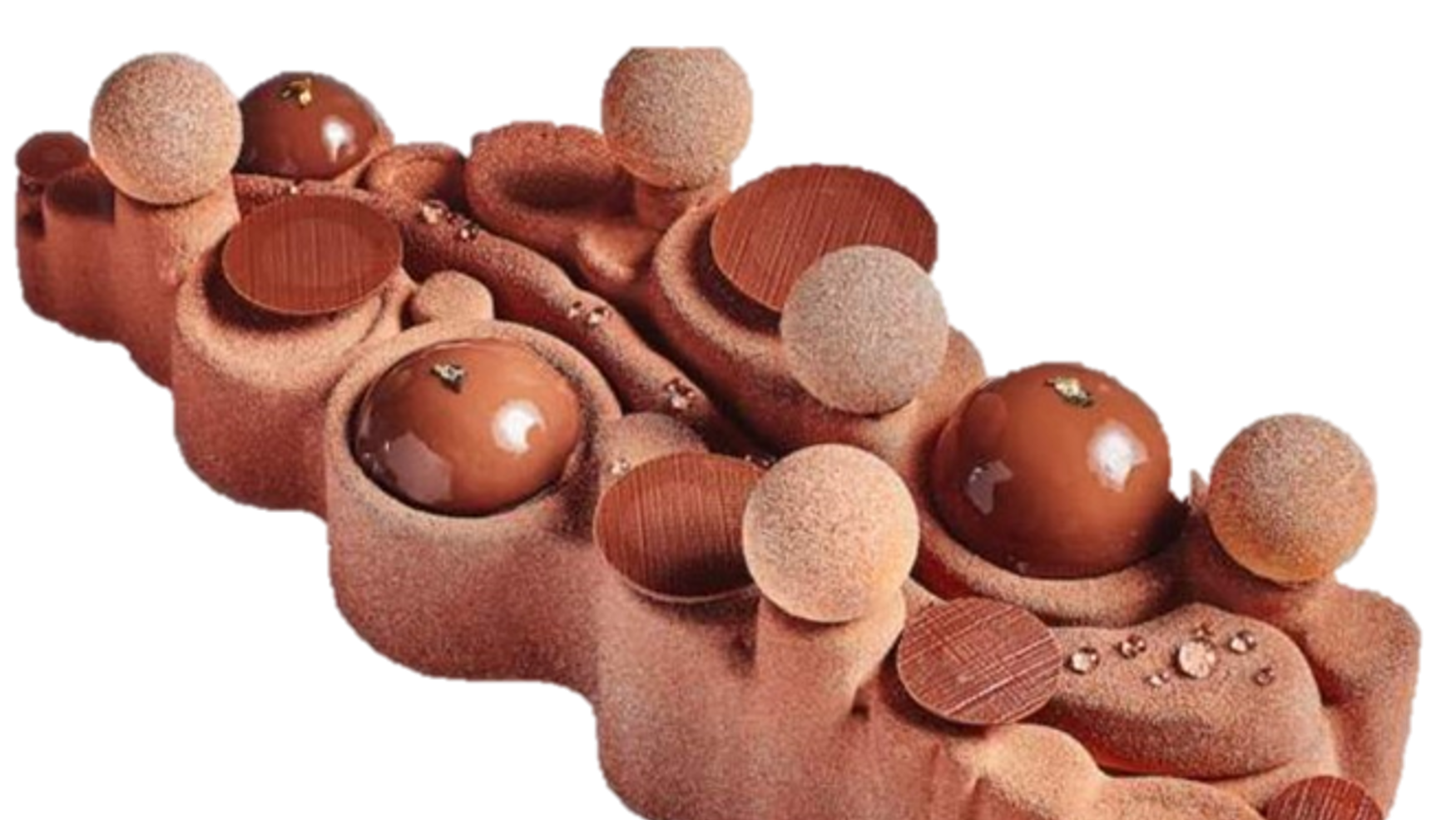 Mention "bûche de Noël" to any pastry chef, French language student, or aspirational home baker and a singular image comes up.
The Yule log cake (or bûche de Noël for French speakers) is an elaborate creation consisting of a rolled, filled sponge cake, frosted with chocolate buttercream to look like tree bark and festooned with meringue mushrooms, marzipan holly sprigs, spun sugar cobwebs and any other sort of edible decoration. –History.com
It looks like this.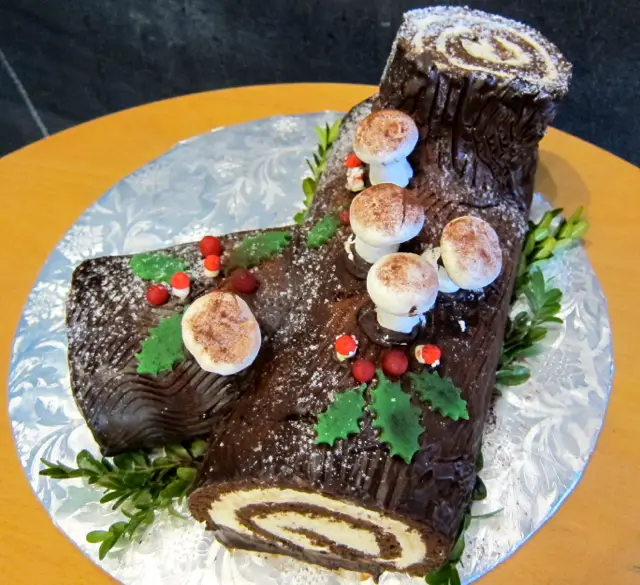 For years it seemed achieving this look in a home kitchen was the sine qua non of Christmas holiday desserts. Carry this on a platter to the dinner table and expect oohs and aahs like those breathed by Tiny Tim and his Cratchit siblings in A Christmas Carol when the plum pudding makes its appearance.
Those of us on the western side of the Atlantic were led to believe the structure of this confection had to be as described above, in perpetuity. It may have been fun to make when we were young (40ish), but now it seems tedious. Bake two logs, angle the arm just so, fashion the little meringue mushrooms.
Imaginative takes on the bûche de Noël 
A recent issue of Cuisine Actuelle magazine shows that French pastry chefs and creative home cooks are redesigning the bûche de Noël in myriad ways. Not only are they changing the ingredients but they are having a grand time pushing the concept to its extremes. They are ingenious constructions but hardly an imitation of something you would find in the forest.
There's the whack-a-mole inspired (we imagine) chocolate log (above) from Yann Brys, a Meilleur Ouvrier de France award winning pastry chef and creative director for the Evok hotel group in Paris. Don't let its minimalistic appearance fool you. It is flavored with "creamy sour citrus fruits, crispy almonds and pine nuts, milk chocolate mousse from the Dominican Republic lightly smoked."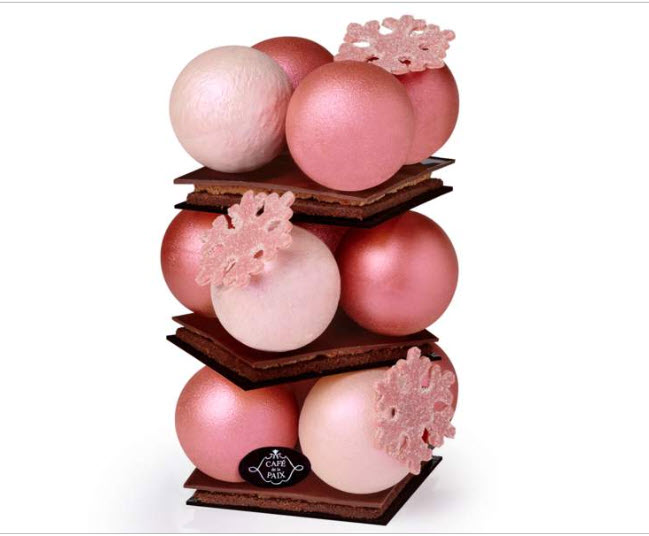 Or consider the Perles de Noël from the Café de la Paix. Sophie de Bernardi, the Café's pastry chef, created this tower inspired by the family tree ornaments with the flavors of her childhood in Alsace.
The 29-year-old Bernardi decided to pay tribute to her grandmother by choosing to work with wild rose. Supporting flavors and textures include chocolate, goji berry, and vanilla in various guises, and shortbread, mousse, and sponge.
Make a bûche de Noël in your own kitchen
You can create an innovative, appealing bûche de Noël for your own family and friends. in your own kitchen.  Cuisine Actuelle kindly ran another article with recipes for 130 different bûches for the home cook. They include chocolate and raspberry and chestnut and lemon, and options for every skill set.
If you can make a jelly roll you can make a bûche de Noël. Bake a thin sponge cake on a sheet pan, roll it in a damp towel while it's still warm, and chill before gently unrolling and adding the filling(s). If that's daunting, you can build a Yule log using a special bûche de Noël pan.
There are fancy ones but all you need for the recipes below is a simple one like 1921 Yule Log Mold for less than $15. It's not a baking pan, it's a mold. You'll fill it with cake, ice cream, mousse, etc. and chill it for a few hours before unmolding and decorating.
We chose a few "logs" from Cuisine Actuelle to profile here, but you can see the whole collection on the magazine's website.
Each of the logs below includes a link to the recipe—in French–on Cuisine Actuelle. Use a translation program to turn it into the language of your choice. Be advised, though, that the translation programs can be very literal at times, and quite amusing for the reader. For example, Google translated the French word for avocado to "lawyers." The prospect of mashing three lawyers may be tempting but will not help your recipe.
Get ready for compliments and declarations that you're the most amazing cook ever.
Bûches de Noël to make at home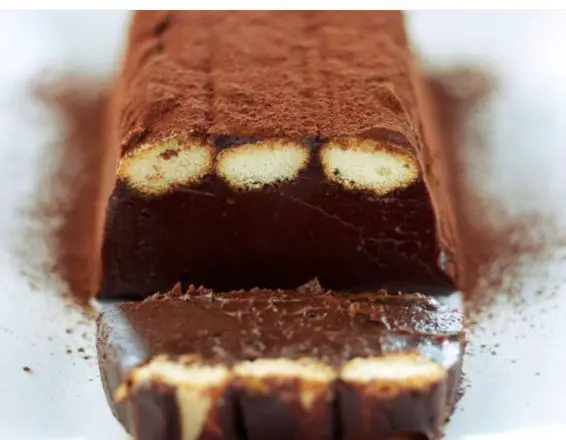 A molded log filled with lady fingers and chocolate ganache, dusted with chocolate powder. Easy to assemble, yet stunning when sliced. See the recipe.
The mold is filled with alternating layers of vanilla ice cream and finger cookies similar to Kit Kats or Ritter Sport. Once unmolded a drizzle of raspberry or strawberry coulis makes it festive. See the recipe.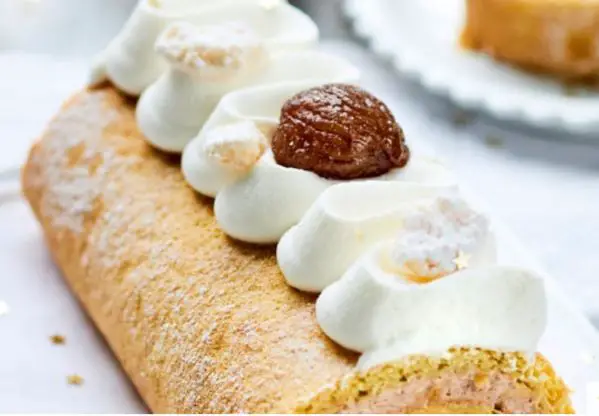 Yellow sponge cake is filled with a chestnut-rum cream and garnished with whipped cream and candied chestnuts. *   See the recipe.
Very similar to a jelly roll but dressed up with a garnish of whipped cream and decorative candies. See the recipe.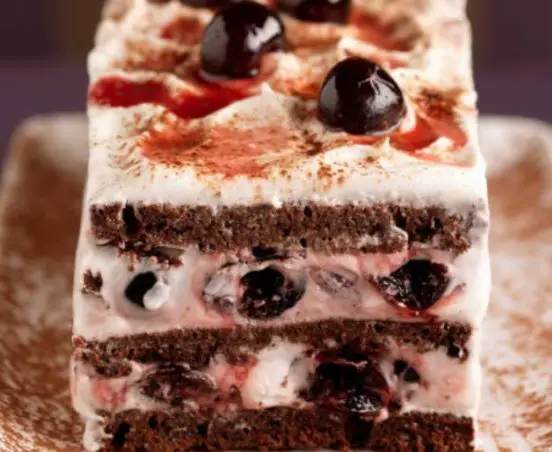 Thin sheets of a light cocoa cake are layered with preserved cherries and kirsch-scented whipped cream. Top with more cherries, sifted cocoa, shaved chocolate.  See the recipe.
The sponge cake is soaked with an espresso-Marsala liquid, then rolled around a mascarpone cream. Dust the final product with powdered cocoa. See the recipe.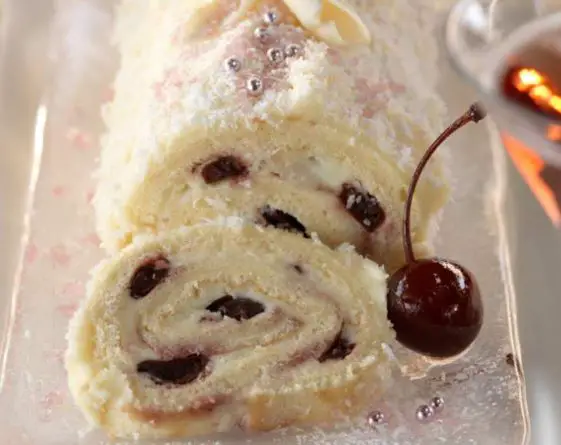 A white sponge cake is filled with white chocolate-infused whipped cream and garnished with griottes au kirsch, Morello cherries that have been macerated in kirsch (which is made from Morello cherries). Griottes can be found at specialty markets and at Amazon.com.  See the recipe.
No rolling needed here. Purchased or pre-baked gingerbread slices alternate with chocolate ganache in a bûche pan, the chilled until unmolded before serving.  See the recipe.
Orange-flecked cake is filled with a lemon cream, rolled, and coated with a buttery melted chocolate. Garnish with candied orange peel and chocolate shavings. See the recipe.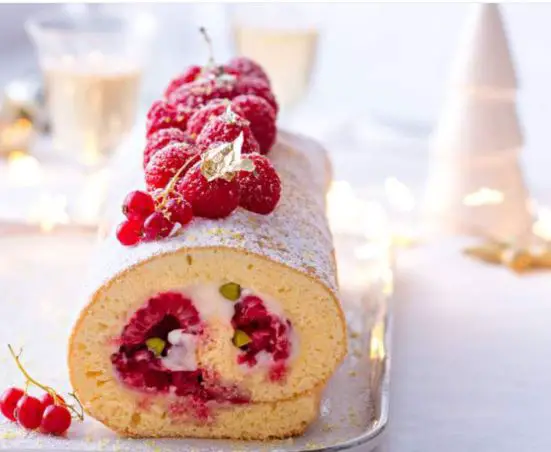 The sponge cake in this log is filled with sweetened mascarpone, crushed pistachios, and raspberries, rolled and chilled. To serve dust with confectioners sugar and a bit of gold leaf, top with fresh raspberries and other red fruits. See the recipe.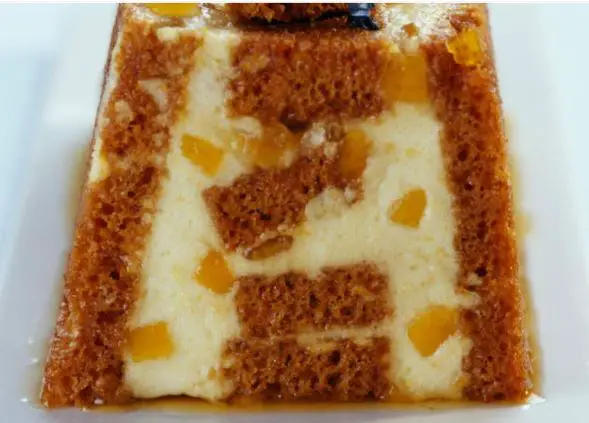 Another bûche that your favorite engineer will enjoy building. A gingerbread shell is filled with an orange mousse, cubes of gingerbread, and diced candied orange peel. See the recipe.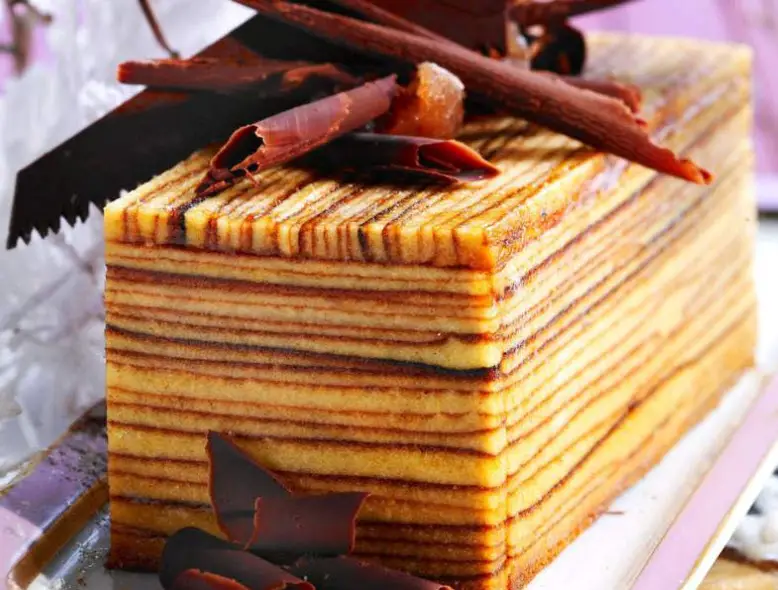 This one is for the ambitious, adventurous cook. Those layers you see are baked one of top of the other under a broiler. The cake is thinly sliced to line a mold, and the interior is filled with chestnut cream and more layers of cake.  See the recipe.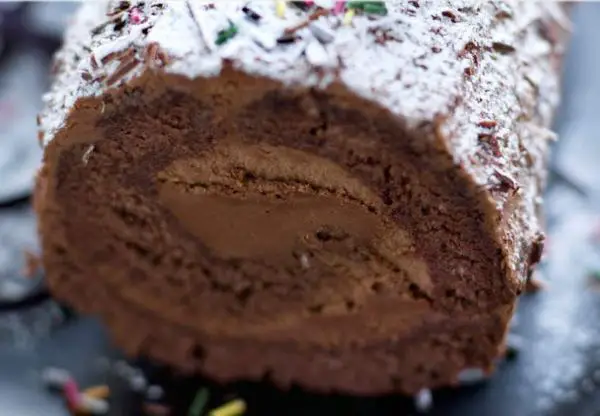 A chocolate lover's dream. Chocolate cake rolled around a chocolate-coffee cream, then coated in more chocolate. See the recipe.
*  For chestnut cream we like Clement Faugier Chestnut Puree from Ardeche.  Candied chestnuts can be found in specialty stores during the holiday season, or you can purchase Frutignac Marrons Glaces – Candied Chestnuts at Amazon.  
Header photo: La bûche chocolat de Yann Brys, Meilleur Ouvrier de France and Creative Director, Evok
*     *     *
You might also like
Go to the BLUE HARE home page for more articles for fabulous women.