Have you ever applied eyeliner only to look in the mirror a few hours later and wonder where it went?  Or to discover that the line is up under your brow bone because your skin sagged onto your eyelid? It's a common problem for women over 60.  We have crepey, saggy skin on our eyelids now, something that we didn't have to contend with years ago.  What we need is a long-lasting eyeliner that won't budge until we are ready to take it off.  But there are literally hundreds of eyeliners on the market.  How do you choose a long-lasting eyeliner that is right for you?
Swipe an eyeliner across the back of your hand
Our eyes are busy; most people blink and move their eyes around at least 15,000 times in a day. Look for descriptions in the names, like "12 hour" or "16 hour" or "indelible", "waterproof" or even "permanent" (which is taking some license since nothing you can buy over the counter is actually permanent.)  If you try it on the back of your hand and can rub it off almost instantly, then it's not going to last on your eye.
Five long-lasting eyeliners that pass the test
We found five eyeliners that absolutely will not come off until you want them to come off.  Be careful what you wish for.  Some of these take some work with an oil-based cleanser at night to remove them.  But if you are fed up with disappearing eyeliner, you will probably be up for the task.
Tattoo Pencil long-lasting Liner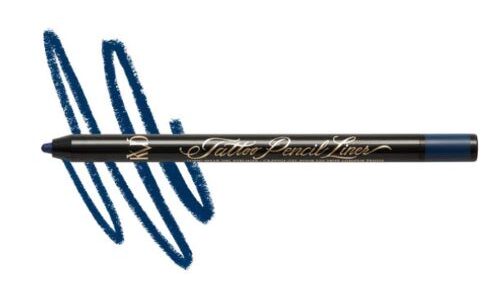 Katherine Von Drachenberg, the creator of the Kat Von D makeup line, knows a thing or two about indelible lines. Before she became a cosmetics mogul, Katherine was a tattoo artist in Austin, Texas.  Her Tattoo Pencil Liner stays where you put it until you remove it with an oil-based cleanser.  It comes in 10 shades and none of Kat Von D's cosmetics or skincare are tested on animals.
Buy Tatoo eyeliner at kvdveganbeauty.com
YSL Dessin Du Regard Waterproof Eye Pencil

These long-lasting pencils from the Yves Saint Laurent makeup line do not smudge, disappear or fade. Our beauty editor purchased the gorgeous green color.  The package maintains that they last 16 hours. She put her makeup on at 10 am and removed it about 12 hours later. She maintains that the liner looked exactly the same as it did when she applied it in the morning. The color range is beautiful.
Buy Dessin Du Regard Waterproof Eye Pencil at yslbeautyus.com
Too Faced Killer long-lasting Eyeliner

Despite the name, this long-lasting liner won't kill you.  It will just stay on a long, long time, whether you want it to or not.  It more than doubles the wear time that YSL promises—to a full 36 hours.  I can't imagine a time you would need it to last that long—unless you are travelling with Southwest.  It comes in 12 rich colors.
Buy it at m.toofaced.com
Catrice 20 Hour Precision Eye Pencil

The Catrice Precision Eye Pencil promises 20 hours of wear and a beautiful gel consistency that won't tug at your eyelid.  It comes in eight colors, is perfume and alcohol free and is never tested on animals.  Catrice cosmetics originate in Germany, where cosmetic testing on animals has been banned since 1998.  And the 20 hours of wear daily that you'll get from this pencil will set you back a whopping $5.
Buy 20 Hour Precision Pencil at catricecosmetics.com
Makeup Forever Aqua Resist Color Pencil Eyeliner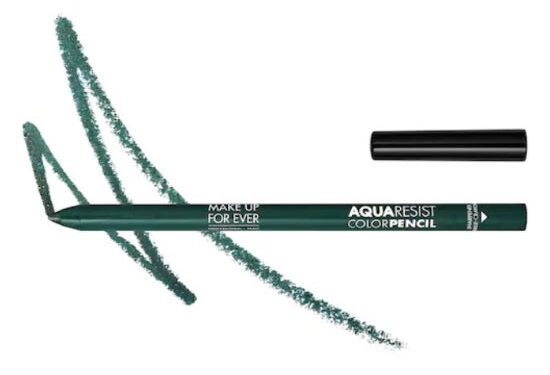 Aqua Resist provides up to 24 hours of waterproof, sweat-proof, and smudge-proof wear. It's twist-up so you don't need a sharpener but if you wear the point down, there is a built-in sharpener in the base of the pencil. It's also safe to use on the waterline (the part of the upper and lower lid that touches the eye) and it is ophthalmologist tested for sensitive eyes.
Buy Aqua Resist Eyeliner at www.sephora.com
 *     *     *
More inspiration for you, from us
While you're here, visit BLUE HARE's home page to see our latest posts.