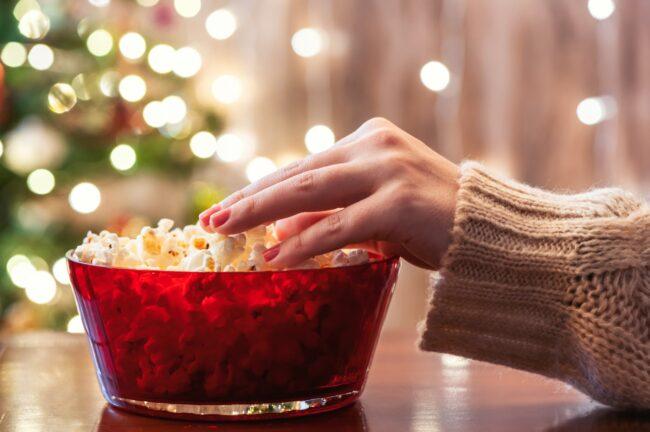 The Christmas season can be frantic and wearisome. It can also be magical. That is where movies come in. Movies can awaken the long-dormant child within, reviving a sense of wonder, of peace, of "that's how it should be." They are reminders that these holidays are not about us, but about others, about community, about humanity.
The seven movies here were selected from every holiday movie available on Netflix and Amazon Prime. There are three Santa origin stories (and still we have no firm answer, but these are good guesses). There are people with a mixed relationship with Christmas, and themselves. There are some fall-over-laughing moments.
They are not Hallmark-y but they are full of love. They are childlike but not infantile. And they will warm your heart if you let them in.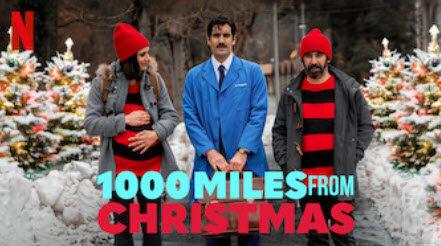 A Scrooge-like auditor with a big firm in Madrid avoids Christmas every year by spending the week in Cuba (no lights, no carols…).  His plans are thwarted, however, when he gets sent to a Turrón-making factory in a remote Christmas-loving village in the Pyrenees.  He awkwardly crosses paths with the local teacher who is hellbent on staging the largest living nativity scene ever.
Funny and sweet, a perfect Christmas movie. Distinctly Spanish in the Christmas details. In Spanish with English subtitles. Watch it on Netflix.

Whenever you have Maggie Smith in a movie, made in the latter years, it should not be missed. A Boy Called Christmas is a very imaginative retelling of the origin of Father Christmas. Taking place in the cold deep winter woods of Suomian Lappland, (Finland), the story, narrated by Dame Maggie, tells of an ordinary boy (with a loyal pet mouse and a reindeer at his side) who sets out on an extraordinary adventure to find his father who is on a quest to discover the fabled village of Elfhelm.
Kristen Wiig makes an appearance as the evil aunt. Prolific British actor and Oscar winner Jim Broadbent plays the King. In English and other languages. Watch it on Netflix.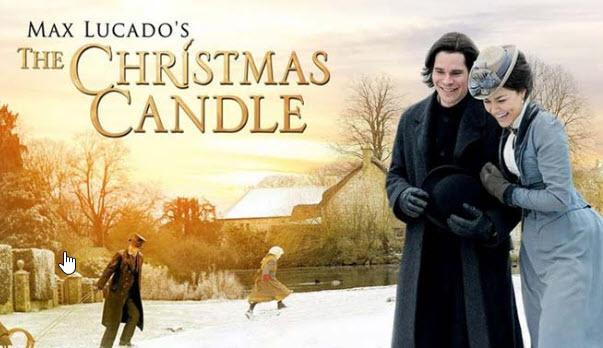 Deep in the heart of the English countryside lies the enchanting village of Gladbury. Legend has it every twenty-five years an angel visits the village candlemaker and touches a single candle. Whoever lights this candle and prays before it receives a miracle on Christmas Eve. But in 1890, at the dawn of the electric age, this centuries old legend may come to an end. When David Richmond, a progressive young minister, arrives in Gladbury, the villagers discover a new formula for miracles: good deeds and acts of kindness.
While David's quest to modernize Gladbury sets him at odds with the old world candlemaker, he finds an unlikely ally in the lovely skeptic, Emily Barstow. The candlemaker fights to preserve the legacy of the Christmas Candle, but when the blessed candle goes missing, the miraculous and human collide in the most astonishing Christmas the village of Gladbury has ever seen.  Sort of preachy but a universal message. Watch it on Amazon Prime Video.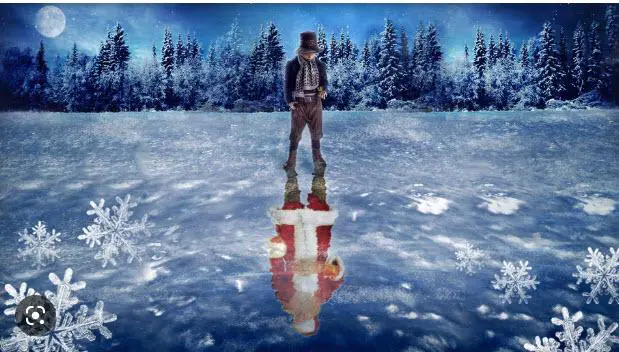 This touching fantasy tale reimagines the origins of Santa Claus as a young orphan in Lapland named Nikolas, who decides to show his gratitude to the villagers who raised him by starting the Christmas tradition of gift-giving. From Finland, dubbed in English. Watch it on Amazon Prime Video.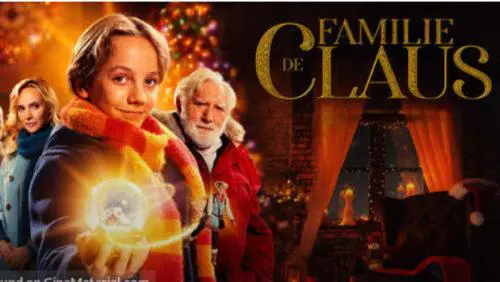 Recently, widowed Suzanne moved with her children Jules and Noor from The Netherlands to Belgium to be closer to her father-in-law. During her shifts in a Belgian biscuit factory. their grandfather, Noël, takes care of the children.
Jules finds in his grandfather's possessions a magical snow globe that can transfer him to any place in the world. When his grandfather suddenly falls ill, Jules learns his grandfather's true identity (guess…) and his family's magical legacy and realizes he's the only hope to save Christmas. And you thought you felt pressure to join the family business? In Flemish with English subtitles. Watch it on Netflix.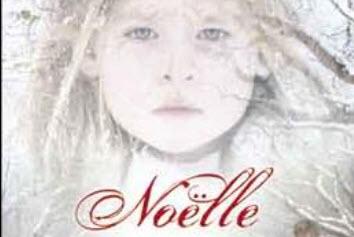 A priest arrives in a tiny New England fishing village the week before Christmas to shut down a dying parish…and becomes entangled in the lives of the town's eccentric characters while learning the power of forgiveness and redemption. It's not preachy, even if two of the main characters are priests.  Watch it on Amazon Prime Video.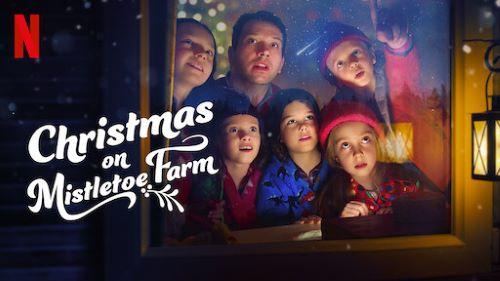 After inheriting a farm at Christmas time, a widowed father from London makes plans to sell the property–while his kids hatch a plan to stay there forever. This is a funny, frenetic flick that is chock full of quirky characters. It focuses on family and the challenges of beginning anew after loss. Kids will not be bored, and adults will find it endearing.  Familiar British actors–Ashley Jensen (Angela), Kathryn Drysdale (Bridgerton), and Celia Imrie (Best Exotic Marigold Hotel)–provide accent notes.  In English. Watch it on Netflix.
 *     *     *