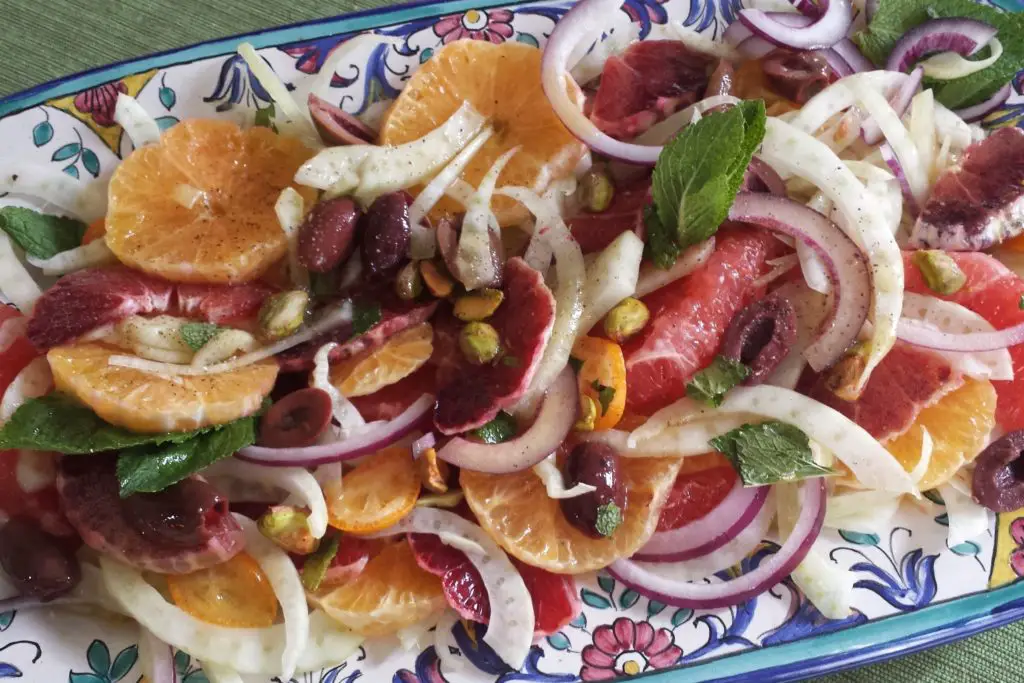 The familiar vegetables of winter make refreshing, crunchy salads that will make you turn away from those tired-looking "spring greens" in plastic containers. All sorts of citrus, colorful beets, cauliflower, watercress, radicchio, fennel—all can be combined in ways that will appease your taste buds until spring finally arrives. We found several recipes for each of three centerpiece ingredients: citrus, cauliflower, and beets. Mix up the ingredients from each category to create your own favorite winter salad.
Mixed Citrus and Fennel Salad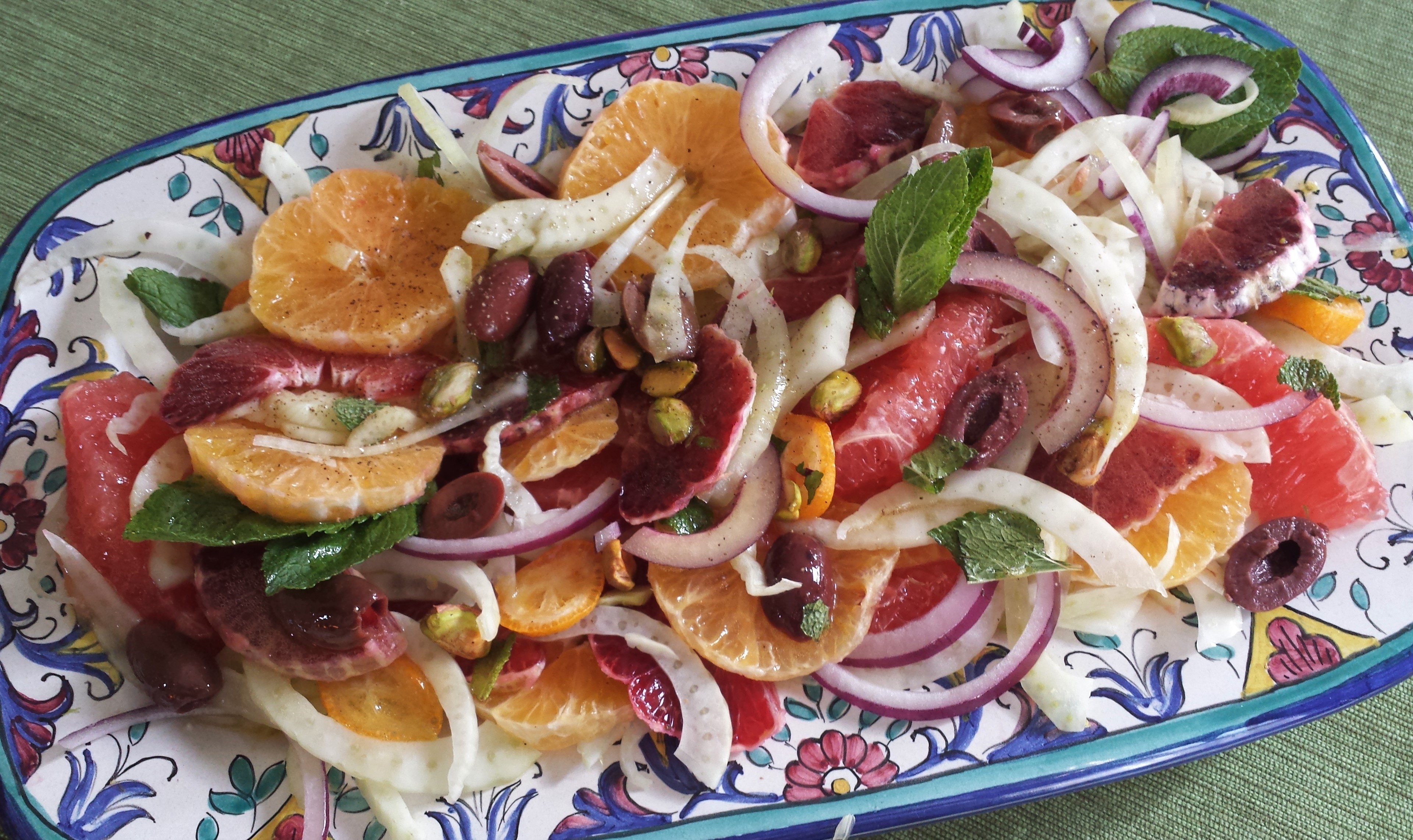 Oranges and fennel are a traditional combination, for good reason. The sweet citrus provides a juicy counterpoint to the crisp, herbal fennel. There are many directions to take from there.
Use all kinds of citrus to add taste complexity and color variety to this refreshing winter salad—pink grapefruit, clementines, blood oranges, navel oranges, kumquats. Add some watercress and pistachios. Or red onions and mint. Even chicory and black olives.
_______________________
_______________________
Cauliflower and Pear Salad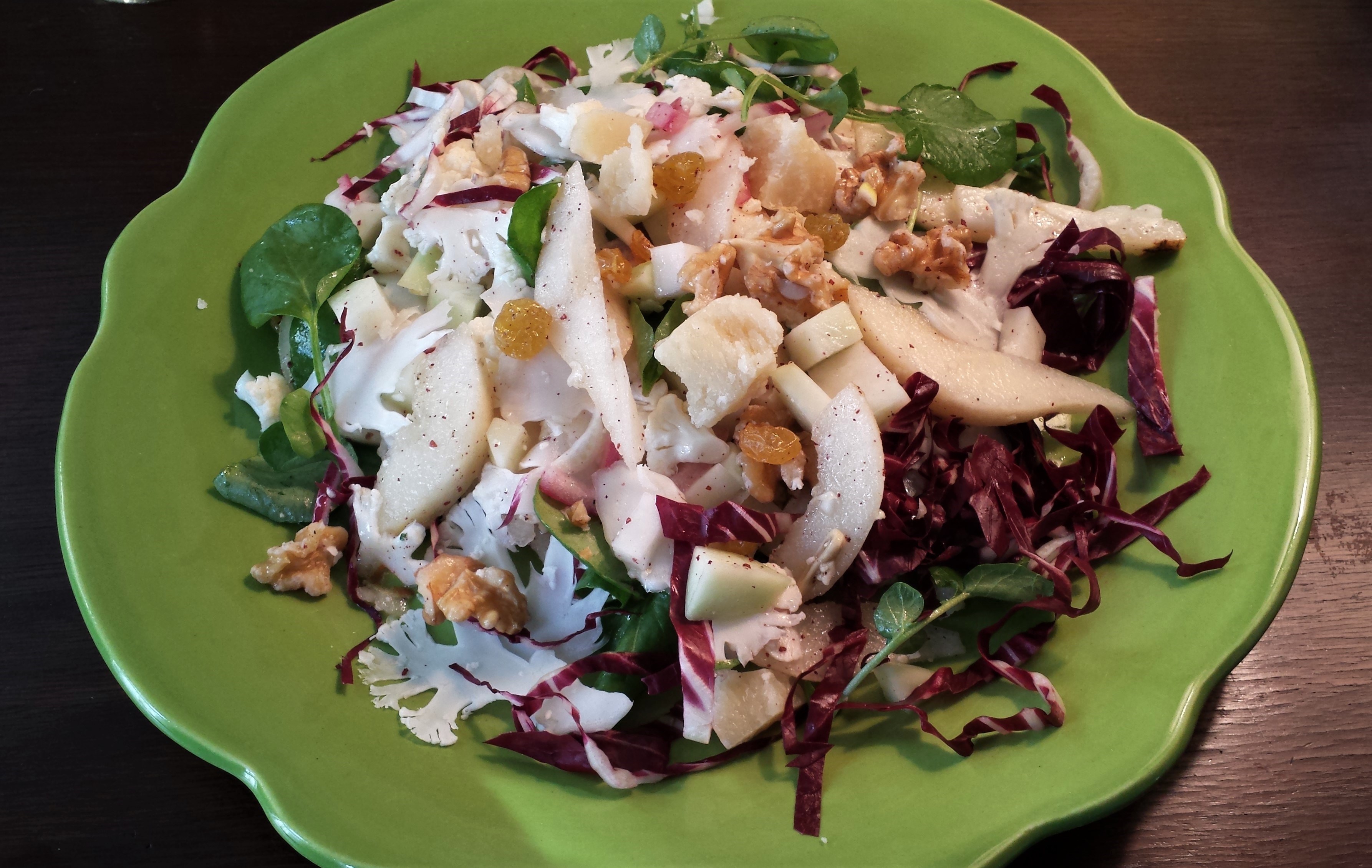 Several years ago our editor had an ingenious cauliflower salad for lunch one day at Maialino in New York City. There were thin slices of cauliflower, cubed kohlrabi, slices of pear, and crumbles of Parmesan, garnished with a few winter greens. She's been on the hunt for a recipe that would replicate it ever since.
Selecting ingredients and guidelines from the three recipes below she finally created a satisfying substitute. The secret is to balance the sweet pears with the salty cheese; slicing the cauliflower into healthy bites; adding kohlrabi for crunch; and tossing in some golden raisins and toasted walnuts.
_______________________
_______________________
Three Beet Salad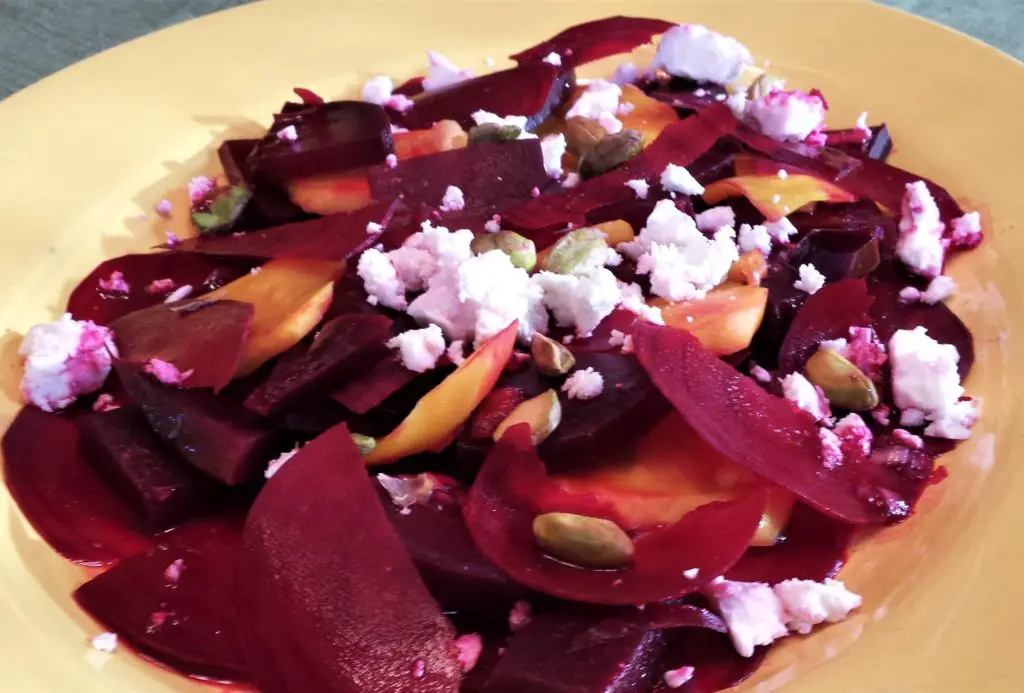 Beets, glorious beets. Red beets, pink beets, sunny yellow beets.
For our test we mostly followed the three-beet salad from Saveur but skipped the dressing. Instead we crumbled some feta and sprinkled it with a few pistachios. Make this winter salad again and again, tweaking the extras.
 *     *     *
You might also like
Find more articles for fabulous women on the Blue Hare home page