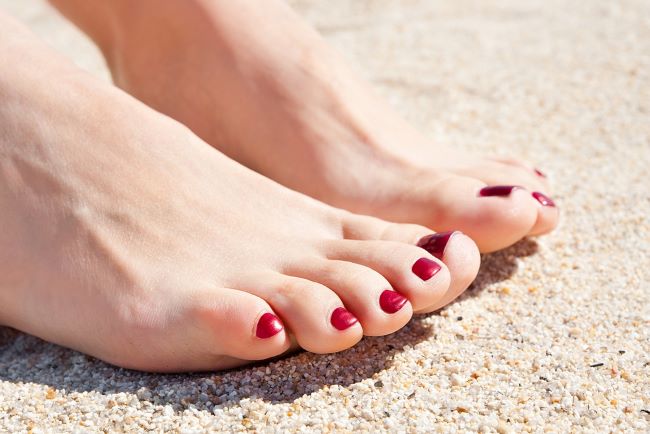 Who doesn't love a pedicure?  Studies show that 41% of women get pedicures and more than 30% of them are aged 45 and older. For women over 60 like us they are more than a treat–they're a necessity.
One of the most obvious changes women notice with feet as they age is a change in the skin. This can be texture, dryness, or actual lesions on the skin itself.
Dry soles are a common problem, the result of less cushioning on the sole of the foot. The fat pads on the bottom of our feet diminish with age. This places additional stress on the skin, making it dry out and crack.
Rough, dry, cracked heels are the most common between-pedicure complaint, even more so as we age.
And we find it difficult to reach our feet to apply polish well.
But here's the dilemma: while a good pedicure (at least the polish) can last for over a month, the smooth, soft skin that results after a fresh pedicure is gone after a few days without upkeep.
Fortunately, dry soles and heels are among the easiest beauty problems to remedy for women over 60.  (A healthy diet and ample hydration will do the rest.) All you need are the right tools and products.
How to choose the best foot cream to heal dry, cracked feet
You want a product that will hydrate your feet, preferably one that includes both humectants (substances that draw water into the skin) and occlusives (products that form a barrier to skin dehydration).
Look for a cream that has a mix of humectants (urea, glycerin, hyaluronic acid) and occclusives (petrolatum, dimethicone, shea butter).
An effective foot cream also contains exfoliating ingredients like salicylic, glycolic, or lactic acids. These will help you get rid of dead skin, to keep your feet looking their best this summer.
A balm or ointment may be more effective than a moisturizer or cream if it has a combination of the ingredients described above.
We found 11 products that work quickly and efficiently to keep your feet soft and supple between pedicures. Some will even save you from having to bend and stretch to reach those leathery heels.
The first thing you need is a pair of white cotton socks, the bedrock of soft, smooth feet.  To keep your feet looking fresh between pedicures, you will need inexpensive ankle length soft white cotton socks—and lots of them.  (We recommend ankle-length because no-show (Peds) socks tend to fall off during the night).  Every night you are going to slather your feet with glycerin-rich cream (see our recommendation below) and wake up with soft, smooth feet.  $13 on amazon.com.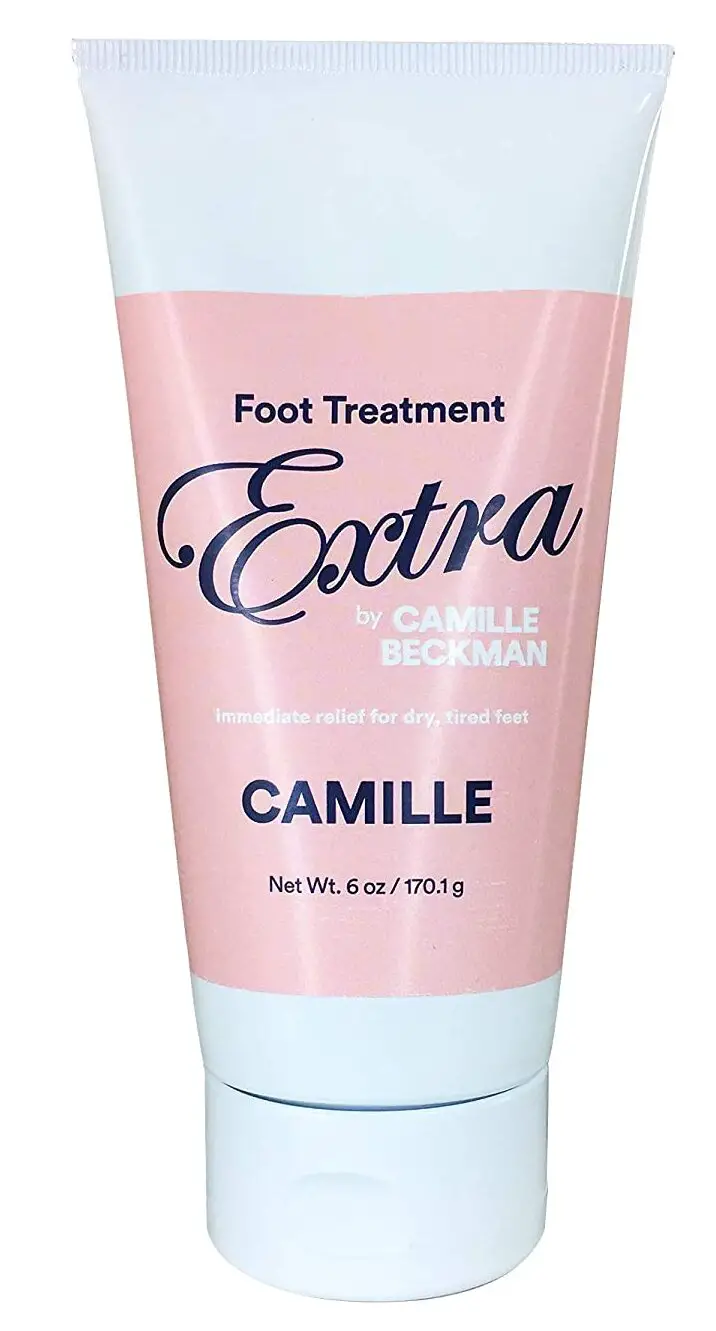 There are many foot creams on the market.  But we chose this one because it is absolutely loaded with lanolin and glycerin, two heavy hitters when it comes to moisturizing hard calluses and dry skin.  Slather this on your feet then put on your white socks. You will be incredulous at how your feet will feel in the morning.  Available for $19 on amazon.com.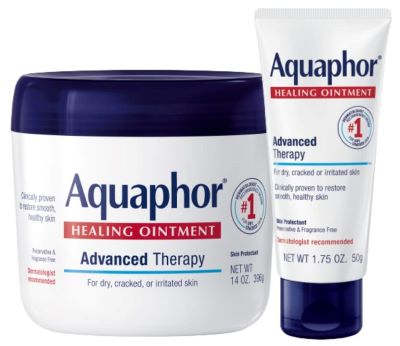 Aquaphor is an evergreen favorite here at Blue Hare. It is an ointment, which is richer than creams or moisturizers in the ingredients you need to protect and rehabilitate your skin. It's especially effective for dry, cracked feet because it contains panthenol (a form of vitamin B5 to help retain moisture) and glycerin (to draw in water from the air into the skin's outer layer). Available on Amazon and drug stores everywhere for around $25.
PurOrganica's 40 percent foot care cream is specially formulated to give you results fast. Urea cream is commonly used to reduce itching and prevent dry and scaly skin. The pure formula of the cream is incredibly effective yet gentle on your skin so it can be used by all skin types. $16 on Amazon.
L'Occitane has been around for a while, and there is good reason for that. Their products are excellent and produce results. The Intensive Foot Balm is formulated with a high–25%–concentration of shea butter to provide intense nourishing care for your feet. It forms a protective film for dry to very dry and rough feet, keeping moisture in. It also contains allantoin, a comfrey root extract that helps new skin cells grow. At $40 it's a bit pricey but users have given it a 4.8 out of 5 rating on Amazon. $40 on Amazon.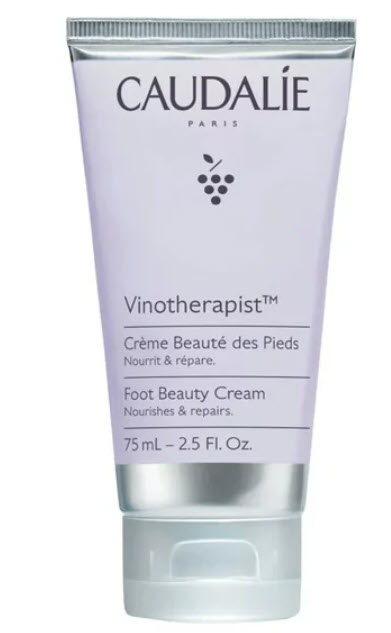 Caudalie is a French cosmetics company that began on a vineyard in  Bordeaux and the discovery of the powerful anti-aging properties in grape seeds and vines.  Its products are 100% vegan and employ grape plant extracts. The Vinotherapist™ Foot Beauty Cream nourishes and repairs feet, even when they are very dry. It reduces feelings of tightness and roughness, yielding softer and more supple skin. In addition to key ingredients of grape-seed oil and shea butter, it is enriched with French red vine extract. You can find this special foot cream at Caudalie for $16 and (same price) at Walmart.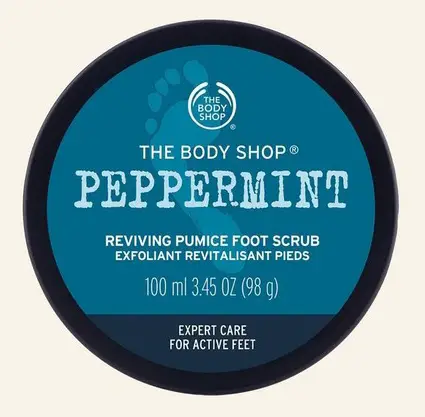 We think this is one of the best foot scrubs around. Body Shop's Reviving Pumice Exfoliating Foot Scrub is a gel based scrub that uses exfoliating volcanic rock to slough off rough, callused skin for soft, sandal worthy feet.  The peppermint oil promotes a cooling sensation to leave your feet feeling refreshed. Pumice granules from volcanic rock are intensely exfoliating to smooth and soften even the roughest skin. $16 on Amazon.
If you don't want to do the work with the socks and cream, these toeless socks are one and done.  Baked into the heel lining of these socks is a mixture of rose essential oil, vitamin E, jojoba oil, and olive oil.  Slide them on before bed and you will wake up with smooth, soft heels.  And since your toes can breathe, your feet won't get too hot.  Available for $14 on amazon.com.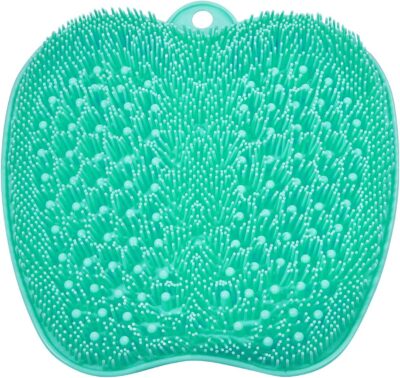 The Beskar Shower Foot Scrubber is pure genius. You simply stand on the foot pads and move your feet around while you shower.  No scrubbing, no bending over, no attention paid to your feet at all.  The Beskar foot scrubber does the work for you.  It's made with strong rubber bristles that exfoliate dead skin and increase circulation to the feet.  $17 on amazon.com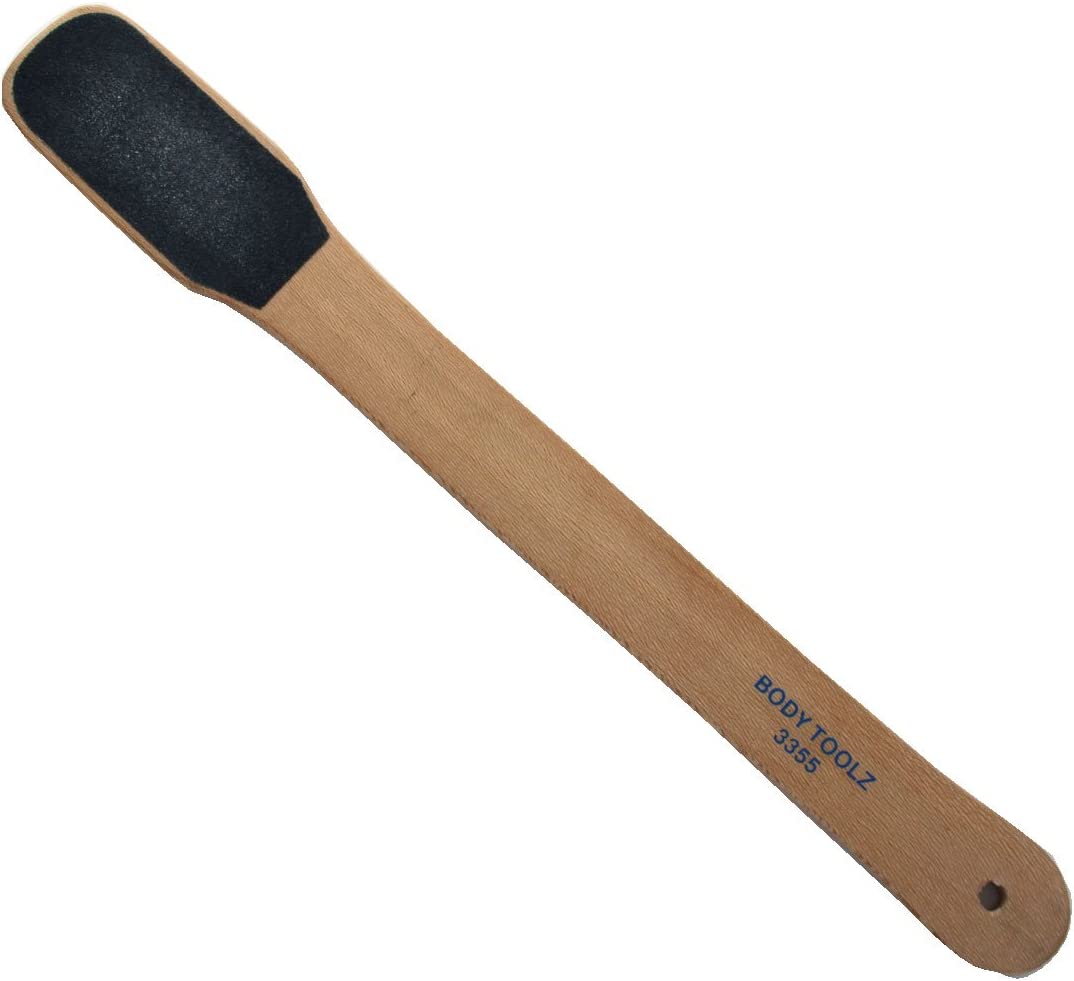 This is not your standard foot file for buffing off dead skin between pedicures. With a 15-inch handle, you can sit comfortably in a chair and buff your cracked, dry heels without putting your back out or struggling to get up, something women over 60 will appreciate.  (We highly recommend that you do not use a rasp on your feet. They can cut you and cause infection.  In fact, many salons will not use rasps because of the potential for infection and liability.) $11 on amazon.com. 

And finally, it's time to pull out all stops.  The Geopu electric foot callus remover is surprisingly inexpensive for all that it offers. And it enjoys a whopping 88% review rate on Amazon.  It is a rechargeable foot file that comes with three different sander heads, two rasps (that we encourage you not to use on your feet), a small brush to clean the heads and a cable for charging.  It even comes with a car charger (although we're not sure how you could pull this off while driving and we absolutely do not recommend it).  Available for $17 on amazon.com. 
As an affiliate of Amazon and various other retailers, Blue Hare makes a commission on qualifying purchases made through the links on this page. 
*   *   *
 You might also like
For more articles on beauty, style, health, travel and more visit the Blue Hare home page.