Let's face it. A suite at the Dorchester in London (beginning at $1,000 USD a night for a studio) is not in the cards for most of us.  Dorchester aside, average hotel rooms in Europe (at least ones that will hold you and your luggage at the same time) are expensive, particularly in the larger cities.
An alternative to high cost hotels is to opt for lower cost lodging that gives you the option to stay longer and really get to know a place. You'll find many interesting and unique lodging options in Europe.
And how much time will you actually spend in your room?  The American Hotel and Lodging Association estimates that, on average, people spend about eight hours in a 24 hour day.  (More time at resorts, where the hotel and its amenities are the destination).  That means that two-thirds of vacation time is spent out and about.
What are my choices?
There are some interesting alternatives to staying in a hotel. This is particularly in Europe where the hospitality industry, institutions, and private citizens have long catered to the diverse needs of travelers.
We looked into four alternatives—universities, hostels, religious accommodations, and private hosts. We came away with a better sense of the pros and cons of each, how to book, and where to learn more.
University Dormitories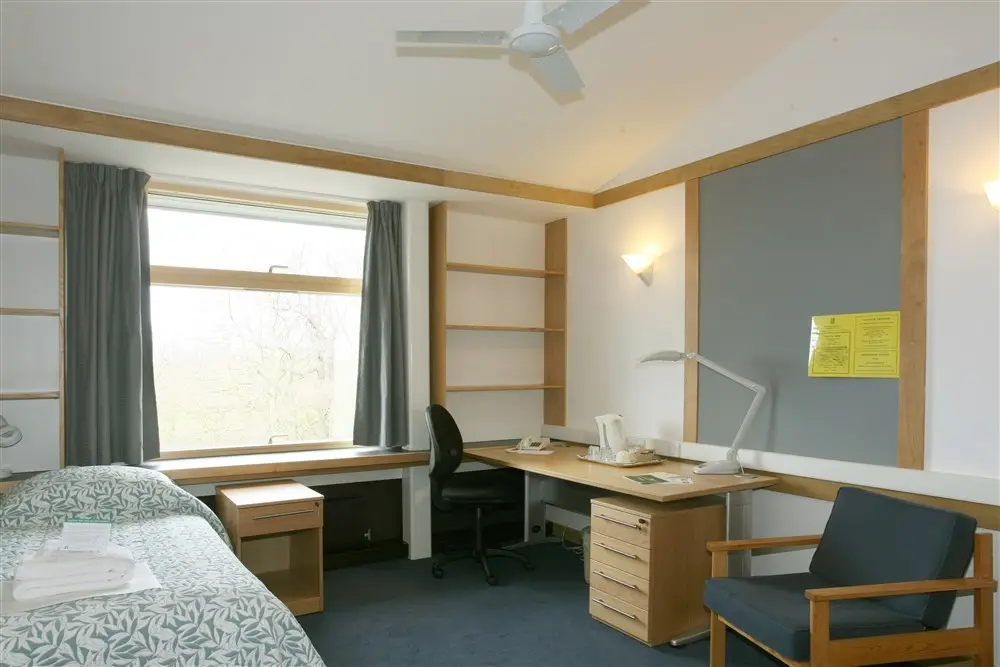 What's the deal?
When you graduated from college you probably thought you'd never be back, other than for reunions and perhaps your children's graduations.  But did you know that universities all over the world have rooms available in their dorms, particularly during the summer months?
With UniversityRooms.com you can secure a room in over 400 university colleges and student residences in 75 cities around the world. The service was launched in 2007 by Charlie Ramsay, himself an Oxford graduate. Ramsay had the idea when he remained in the student residences over the holidays and realized how many rooms were empty. He realized that this was an opportunity for the university to generate income by renting them out to guests.
Every summer, at virtually every university, hundreds of rooms are vacated when students move out.  There are also independent student residences which often have rooms empty during the academic year.   A mixture of rooms, many with ensuite bathrooms, can be found in many European countries including France, Italy, Spain, Austria, UK, Ireland, and Malta.
Pros and Cons
You may remember dorm rooms as being cramped and quite uncomfortable.  Much has changed since then. Today, most residences are run like hotels, with linens, towels, daily housekeeping, and reception desks. You can usually book single-night stays, with discounts sometimes offered for longer stays or to students and seniors. Private bathrooms and even apartments are increasingly common. This makes it easy for single travelers, couples, and families to find lodging to suit their needs.
Universities usually rent their nicest, most recently renovated rooms, and typical furnishings are basic but comfortable. They typically include single beds, a desk, a wardrobe, and perhaps a comfortable chair or sofa. One of the cons is that you will probably not have a TV or private phone.  Amenities may include access to inexpensive student laundries, cafeterias or gyms, and many dorms have kitchenettes on each floor.  The biggest plus may be the campus setting itself—there is something spiritual about the aura of the halls of higher learning–particularly if they are in spectacular settings like Cambridge or Oxford or the Sorbonne.
Additional resources
A few of our favorites: Cambridge University, Trinity College Dublin, University College London, Imperial College London
Reidsguides.com–excellent information with direct links to many universities in the UK, Ireland, Spain, and Italy.
Hostels
What's the deal?
Before you conclude that hostels are only for 20-somethings looking for a party in every city, think again.  Hostels have come a long way from our student days. Today they offer not only the traditional large communal dorm but also private rooms at very affordable rates. And some even offer individually decorated boutique guest rooms with loads of personality and charm for much less than you'll pay in a hotel. Still not convinced, the editor admits that before she saw a picture of Rick Steves, noted travel personality and long-time hosteller, she imagined him as a long-haired, 20-something, nomad type.
Instead, Rick Steves turns out to be the Blue Hare demographic.  In 1976, he started his business, Rick Steves' Europe, which has grown from a one-man operation to a company with a staff of 100 full-time, well-travelled employees in Washington State. There he produces more than 50 guidebooks on European travel, America's most popular travel series on public television, a weekly hour-long national public radio show, a weekly syndicated column, and free travel information available through his travel center and ricksteves.com. And Rick Steves is a die-hard hosteller.
Pros and Cons
Yes, the downside is that you will trade service and privacy for a chance to live simply and communally with people from around the world. The major plus is that you could meet some fascinating personalities. And you may be surprised to learn that there are boutique hostels in many cities including the one featured in this video in Lisbon.  Just keep an open mind, remember to bring shower shoes, and enjoy the opportunity to meet travelers from many places.
Additional resources
You can find hostels all over the world. Facilities and services vary, so you will want to research hostels and read reviews before booking. Begin your hostel search at Hostels.com or with Hostelworld.  You can also try Hostelz.com or David Barish's Backpacking Europe Hostels & Travel Guide 2016.  It's packed with information for traveling on a budget with over 400 hostel listings, tons of inexpensive things to do, plus money-saving tips on accommodations, transportation, and more. The Guide will pay for itself very quickly.
Monasteries and Religious Accommodation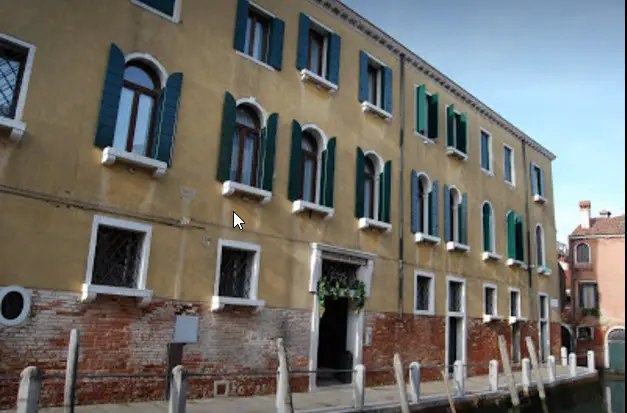 What's the deal?
Convents, abbeys, and monasteries throughout Europe are offering budget-priced accommodations where travelers can immerse themselves in history with stays in once active monasteries and convents.   Providing respite to pilgrims and travelers is a tradition that stretches back for centuries, and a number of religious communities are continuing the practice today. Some welcome tourists, while others limit guests to those seeking retreats or days of meditation. Some are open to both.
Pros and cons
If you're envisioning bare stone walls, bowls of gruel, and mandatory prayer sessions, that won't be the case (unless, of course, you seek that out). Many of these accommodations are situated in beautiful, off-the-beaten path locales, feature comfortable rooms, private baths, and home-cooked meals, and don't require you to participate in religious services.
Accommodations range from single to family-sized rooms, some in unique, historic buildings. Bathrooms may be shared or en suite.  This won't be your typical accommodation experience, but this is perhaps its greatest recommendation—what you experience may well be something you remember and talk about for years and years.  As National Geographic Traveler states, "Forget high-priced hotels; think centuries-old architecture and step back into time." You may even encounter a nun on vacation who will give you French lessons.
Additional resources
To find convent and monastery lodgings, check the listings at goodnightandgodbless.com, self-described as "an essential resource for today's pilgrims and budget travelers."  The guide lists details of atmospheric and affordable accommodation in convents, monasteries, abbeys, and Christian hotels across Europe. There is information to satisfy travelers who want that new experience as well as for those considering the possibility of doing a pilgrimage or religious retreat.
For Italian lodgings, visit Monastery Stays or its sister sites for paradors in Spain and pousadas in Portugal. In addition, Eileen Barish has written The Guide to Lodging in Britain's Monasteries, The Guide to Lodging in France's Monasteries, and The Guide to Lodging in Italy's Monasteries, all available in paperback.
Private Host Accommodation such as Airbnb and Freebird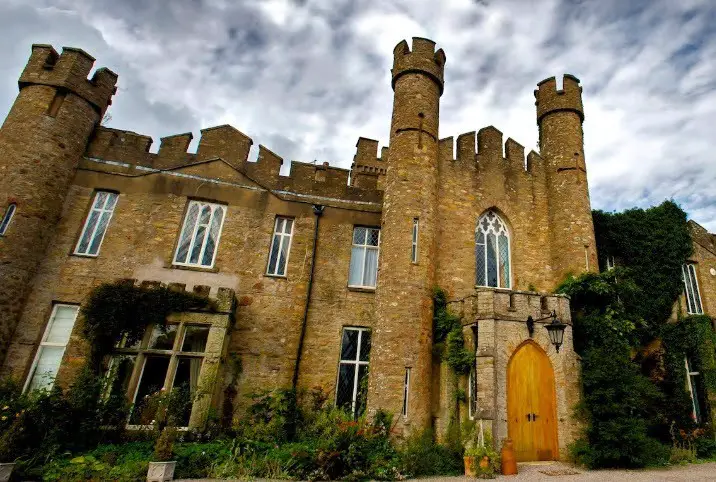 What's the deal?
If your idea of a perfect vacation includes staying in one-of-a-kind-lodgings, you are not alone. The trend toward choosing private homes and apartments over hotels continues to grow — and with good reason. Consider the possibilities. You can hide away in a charming tree house in Tuscany not far from the treasures of Florence. Or "reside" in a historic castle in northern England, inspired by your latest binge of British historical dramas on Netflix.  Or perhaps you can't get the ABBA tunes from the musical Mama Mia out of your head and feel that the perfect remedy is to stay in a traditional Greek studio on Santorini with sweeping views of the Aegean. With a bit of creativity, just about anything is possible.
If you are looking for a unique home to experience life as a local, Airbnb is a great place to start. It's the largest network for private accommodations with well over two million listings in more than 65,000 cities and more than 191 countries.
Another possibility, which is newer to the alternative lodging scene, is The Freebird Club, a site that bills itself as a "social travel and home stay club for people 50 and over".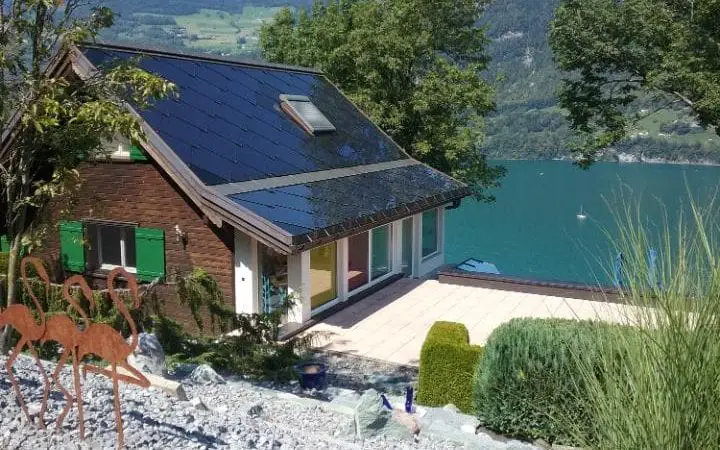 Launched in the US last September, the club matches travelers with hosts; both must be 50+ years old. Users pay a small fee to join and have their identities verified. Then they complete a questionnaire on travel interests and the level of interaction they'd like with their hosts.  Freebird listings take a very personal approach, consistent with their goal of enabling travelers to engage with open-minded hosts.
Freebird Club founder Peter Mangan came up with the idea when he saw how much his father, a widower, enjoyed getting to know older guests who rented rooms in his home in County Kerry, Ireland.
Pros and cons
Remember that with Freebird you are staying in someone's home, so if you want to be left alone with minimal interaction, this is not the choice for you.  Freebird strives to promote matches between like-aged travelers and hosts that will spark conversation and companionship and fellowship.
"We don't just want to be simply 'Airbnb for older adults'. Airbnb can do that. We want something much more tailored, much more social, much more engaging," says Mangan. "What I'm trying to do is start a movement."
Additional resources
Airbnb and The Freebird Club have been in the news. If interested in learning more, check out these articles in Bloomberg, Huffington Post, and AARP.
Images: Header photo:  Tattva Design Hostel, Porto, Europe's Famous Hostels; University: Cambridge University, Queens College, universityrooms.com; Hostel: Slo Living Hostel, Lyons, France, budgettraveller.org; Religious guesthouse:  Istituto Canossiano, Venice, alloggibarbaria.blogspot.com; Private host: airbnb; FreebirdClub.