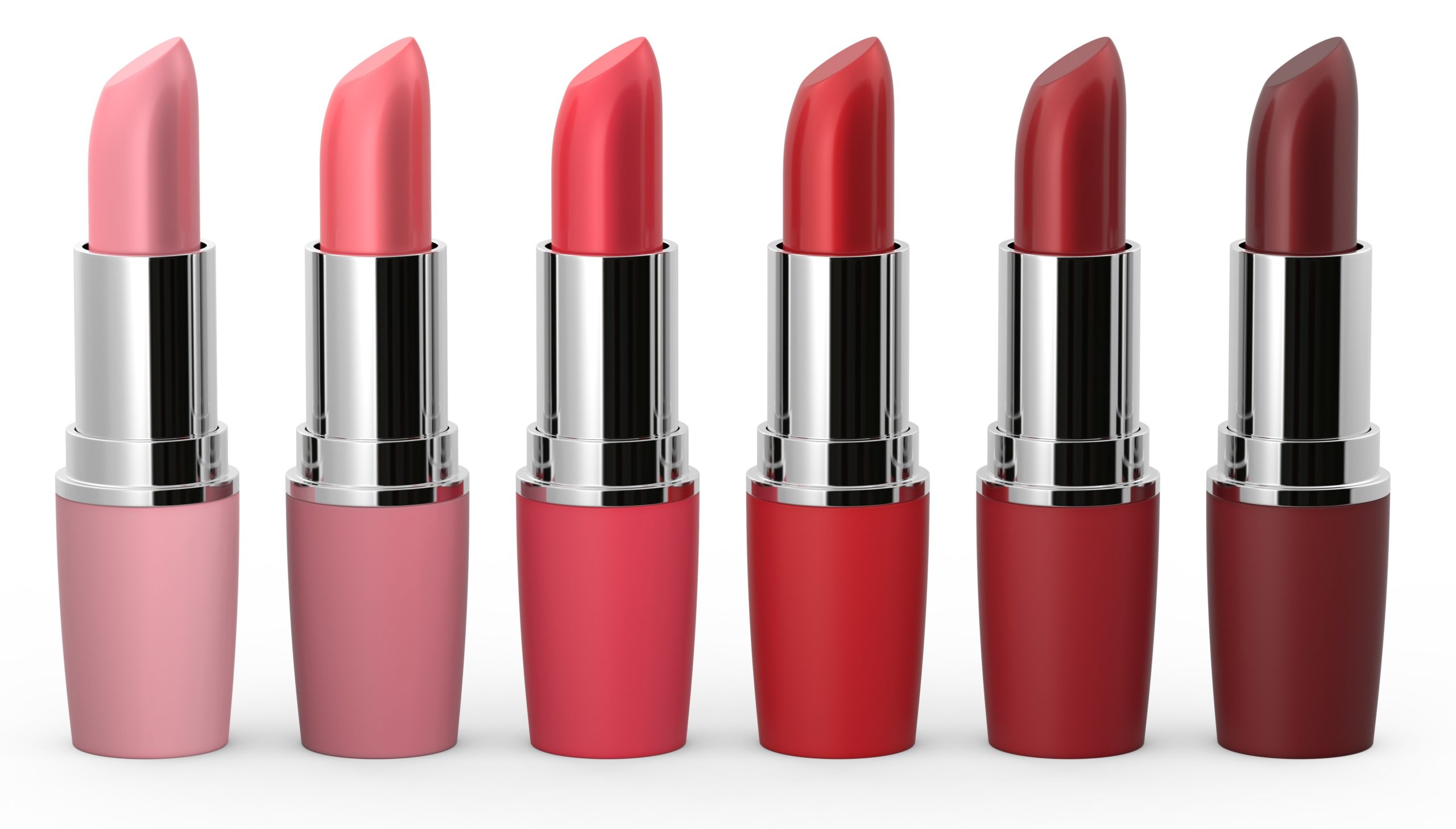 Most of us assume that makeup for evenings out means adding more. More mascara, more eyeshadow, more blush. But as we age we can run the danger of overdoing it so that we look overdone, rather than the attractive, vibrant women we are.  Instead, we should apply our makeup in a way that captures the soft lights of winter. Rather than adding more, use these techniques to create a subtle, appealing evening look.
1. Accentuate your cheekbones
There is no better light than soft interior evening light or firelight to accentuate a highlighted cheekbone. It makes your skin look healthy and luminous and takes years off your appearance.
How to do it
You will need a good magnifying mirror, a highlighter stick for the top of your cheekbones, and a darker shadow stick for the hollows of your cheeks.
For the highlighter, we recommend Nars the Multiple in Copacabana.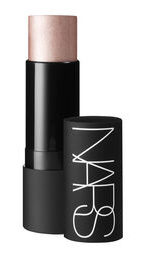 It's not overly frosted or glittery and will add a shimmer that reflects light.
For the hollows of your cheeks, we recommend using Milani Contour & Highlight Cream and Liquid Duo. This is a duo product that has a highlighter as well. Most women buy it for the perfect ashy brown hollow color that never turns red or orangey.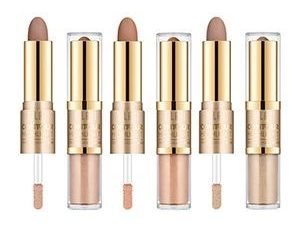 To get started, sit in front of a magnifying mirror in good light but not direct sunlight.
Hold your hand flat at right angles to your face and lay the baby finger side against your cheek.
Angle your hand just under the ledge of your cheek bones. (The finger end of your hand should be at your ears and your wrist should be at your mouth.) Press your hand against your skin along this trajectory. The mark left by your hand on your skin is where you are going to put the dark color of your cream contour.
The greatest amount of product should be up near your ears, tapering off to less product towards your mouth. (Picture a vertical line drawn down from the middle of your eye; don't take the product past this imaginary line). Blend the dark color with your finger tips until any noticeable line disappears, and all that remains is a shadow.
Next, with your fingers, locate the top of your cheekbone above the dark shadow. Sweep the highlighter along this line and into your hairline. Now step back and look at yourself in a mirror with no magnification. Your cheek bones should look more pronounced and make your face look younger and slimmer.
2. Highlight the inner corners of your eyes
This trick is seldom used for day makeup but in evening light it makes your eyes pop. It's very easy to do and so effective and so popular for evening that it has earned the name "inner eye strobing".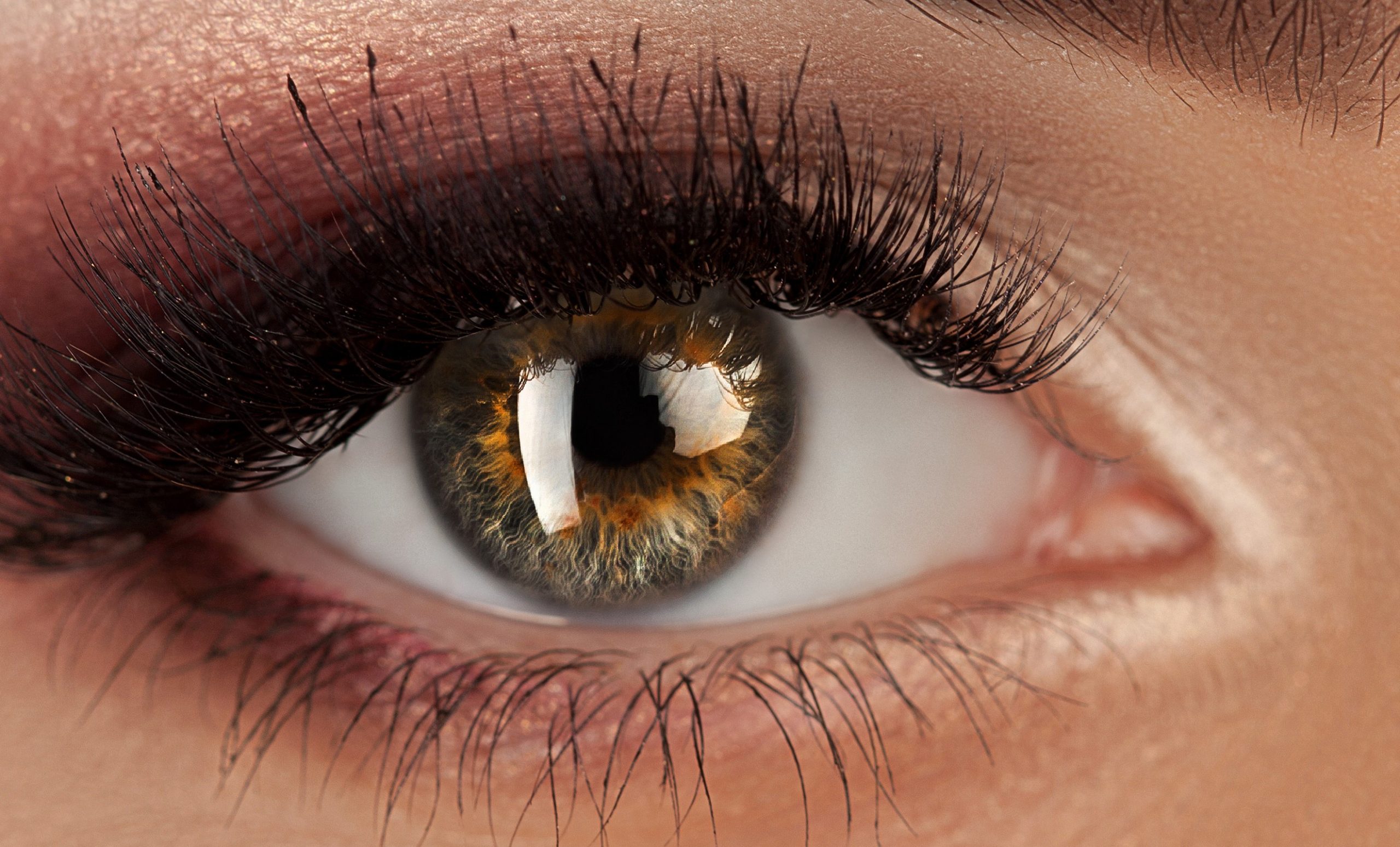 How to do it
Use a highlight pencil to draw a soft line around the inner corner of your eye. Accent the upper and lower corners of your inner eye but do not take either line past the middle of your pupil.
You can also achieve a similar look by dotting a bit of reflective eye shadow in the corner of each eye. A pencil or wand, however, will give you far more control for exact placement. We recommend Milani Metallic Lights Foil Eyeliner Pencil in Starlight.
3. Use a light reflective eye shadow
This technique has been used by makeup artists for years, particularly in photography.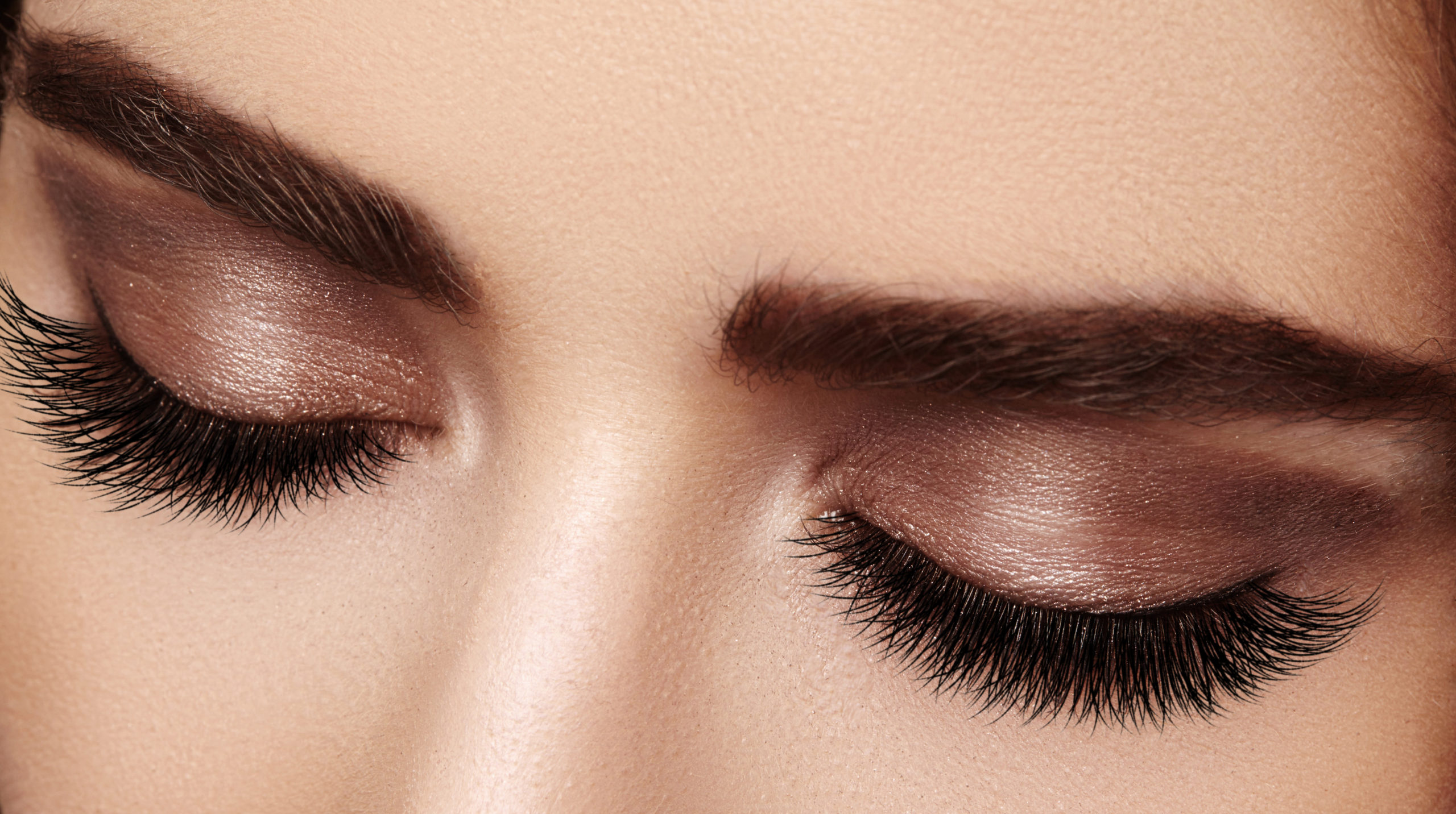 You will notice in this photo that the darker shadow is on either side of the eye and the center of the eyelid has been highlighted to reflect light. Applying your shadow this way brings out your eyes and accentuates their roundness and depth.
This photo was done for day makeup so the light area is matte but for evening, you can add a dot of sparkle.
How to do it
You can use a shimmery eyeshadow or a highlighter pencil for this technique. We recommend Nyx Foil Pay Cream Eyeshadow in Beauty Buzz, a champagne color with fine silver pearl. Apply a small dab then soften the edges, keeping to the middle above the pupil. As an alternative, you can simply dot and smooth your Milani Metallic Lights Foil Eyeliner Pencil in Starlight instead of shadow.
Remember, never apply reflective eye shadow over the entire eyelid. It will emphasize any lines or crepey lids–not a look we're aiming for.  Just apply a dab above the pupil to give you a subtle shine.
4. Tis the season for red lipstick
There is no better time of year to wear red on your lips than the winter holiday season. Just remember the guidelines for our age group.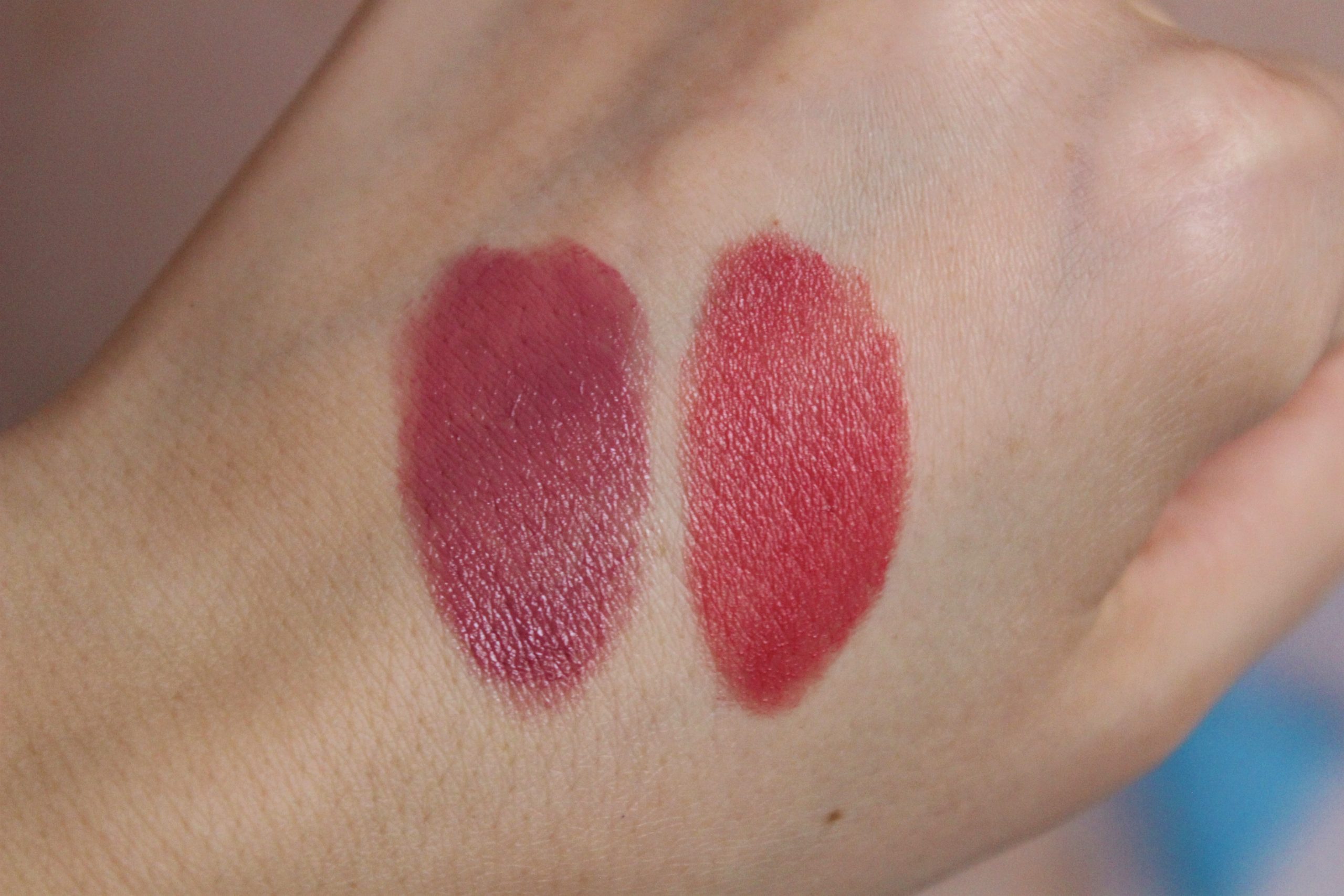 Choose a red that goes with your skin tone. Some reds have a blue undertone and some have a warm, orangey undertone.
If you don't know your skin tone, a sales assistant at your favorite makeup counter can help you choose one to suit you.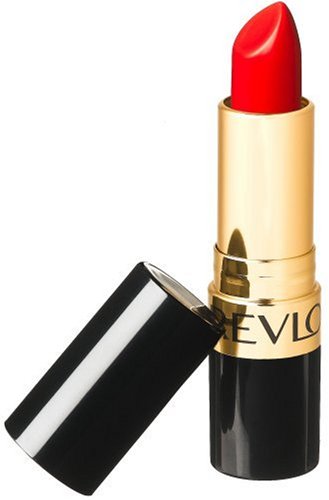 For a warm tone, Revlon's Fire & Ice shade is legendary. The red lipstick debuted in 1952 and continues to be a best-seller well over 50 years later. Why? Because the vitamin E-infused formula is ultra-creamy. And although it's a red, the shade has a slight orangey tint for skin tones that look better with warm accents.

For cool complexions there's NARS Audacious Lipstick in the shade, Shirley.
According to the NARS website, this lipstick is "shamelessly seductive in touch and texture and glides on like satin in a single stroke". Shirley is a beautiful, cool red crimson, understated but clearly red.
When you wear red lipstick, expect all eyes to be on your lips–that is the intended effect. Keep eye makeup minimal. It's the secret to not overdoing it. All of the techniques for party makeup we've discussed are subtle enough to wear with red lipstick.
5. Finally, what about eye liner and mascara?
If you are comfortable wearing eyeliner, you can try one of the glitter eyeliners on the market which are perfect for parties at this time of year. They add a line of light reflecting particles above your eye that can be very flattering when they catch the light.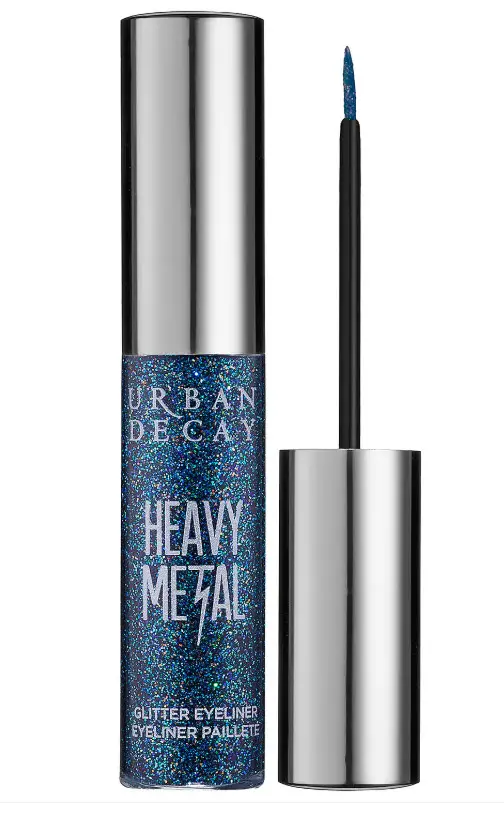 But there are some caveats about these liners. First of all, since most of them are liquid—not pencil. You will need a very steady, practiced hand to apply them.  Also, since they do contain glitter particles—which is how they reflect light—they are not always a good idea for contact lens wearers.
In addition, if you are going to put that dab of shimmery shadow in the center of your eye as described in Step 3, we would recommend that you choose one or the other of these techniques, not both.
Keep your eyeshadow low key if you decide to go with glitter eyeliner.
A well-reviewed and popular special occasion eyeliner is Urban Decay's Heavy Metal Glitter Eyeliner.  It comes in a wide range of colors and stays put until you take it off. The color Spandex is particularly flattering; it is a deep blue/black with silver iridescence.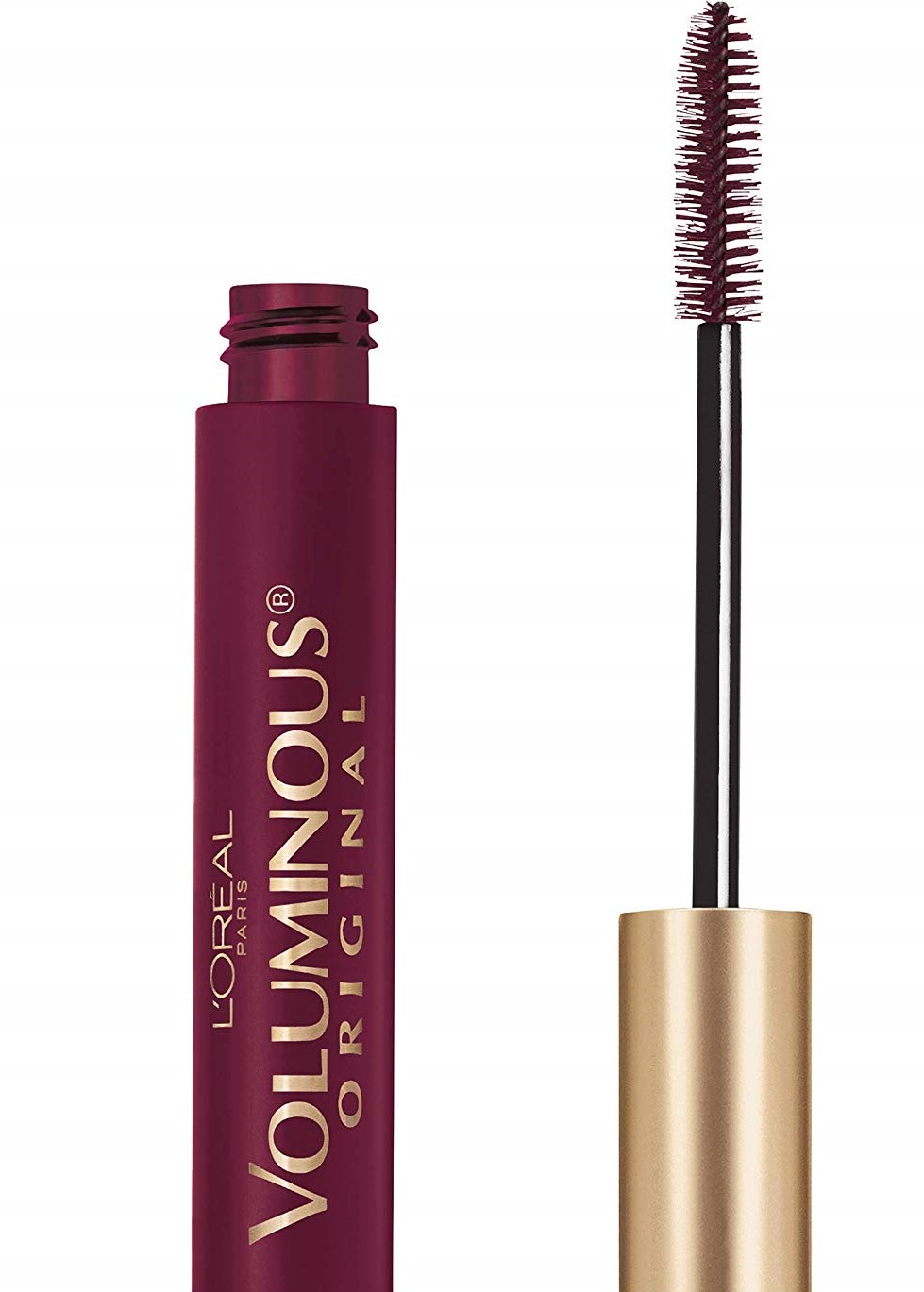 When it comes to mascara for evening, simply add more mascara to give your lashes more length and depth.
There are colored mascaras on the market but we would recommend staying away from them with a couple of exceptions.
L'oreal Paris makes a burgundy mascara which is very flattering if you have green eyes.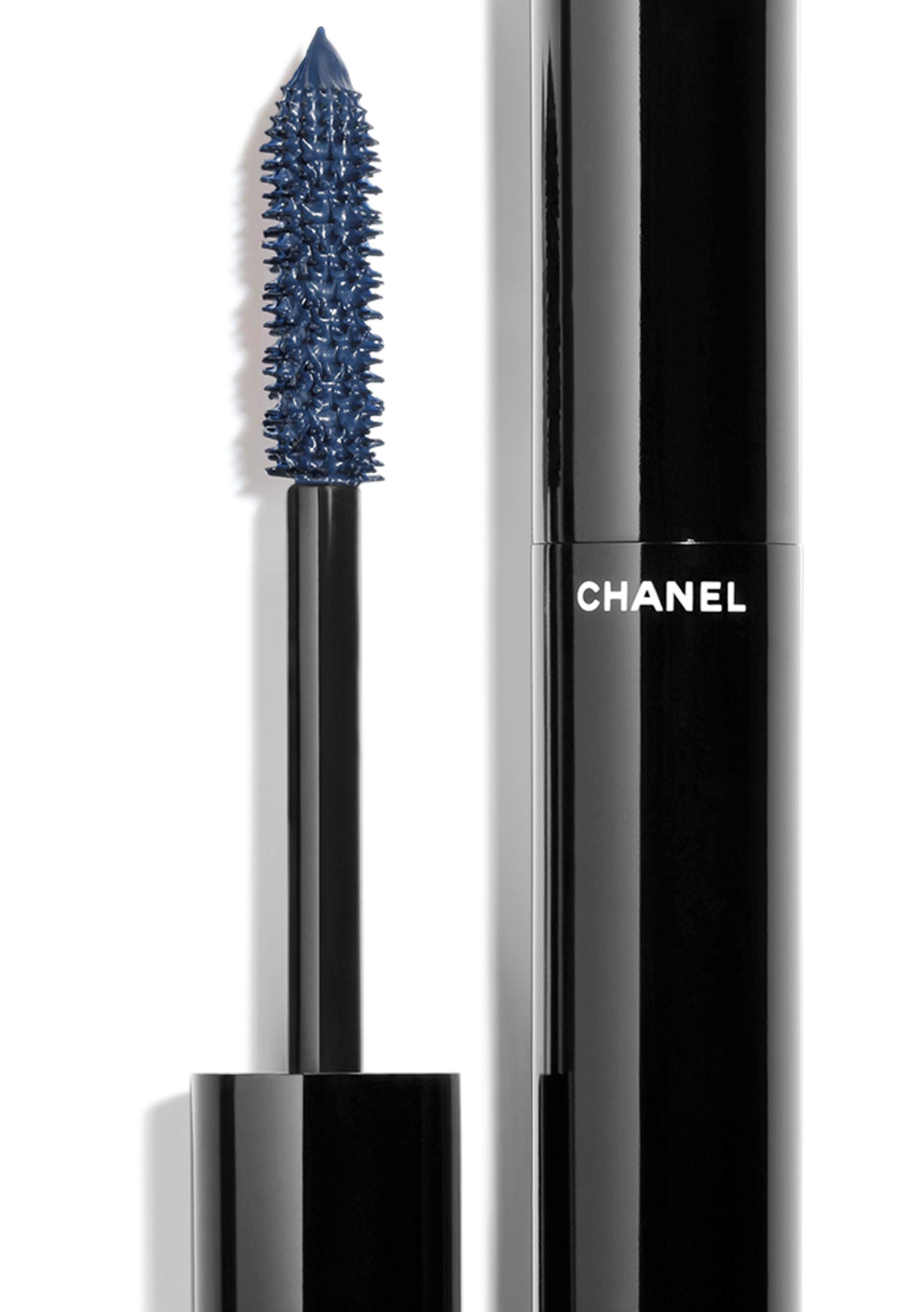 Chanel makes a navy blue mascara (right) which complements blue and brown eyes.  Both are dark enough to highlight your eyelashes while the color adds a touch of interest.
* * *
You may also like
Go to the Blue Hare homepage for more articles for fabulous women.