As an Amazon Associate we earn a small commission from qualifying purchases.
Most of us know the basics for getting a good night's sleep, but sometimes we have trouble falling or staying asleep.  Fortunately there are some innovative products–from heavy blankets to herbal formulas–that can help us sleep better.
For the fitful sleeper who tosses and turns at night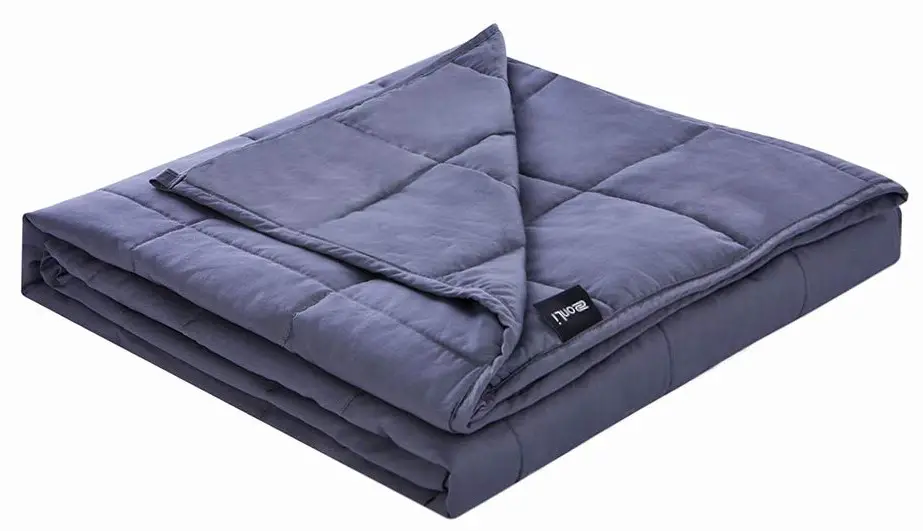 ZonLi Weighted Blanket
About $58.99 on Amazon.com
It's no wonder that weighted blankets have taken the country by storm. They work for pets in the form of thunder vests so why not for their human counterparts? Weighted blankets mimic a hug so we feel safe and calm. And research has shown them to help those with insomnia, chronic pain, anxiety, and depression. Look for a blanket that weighs about 10% of your own body weight.
When you've spent too much time in front of your computer
BioRhythm Safe Blue Blocking Amber Glasses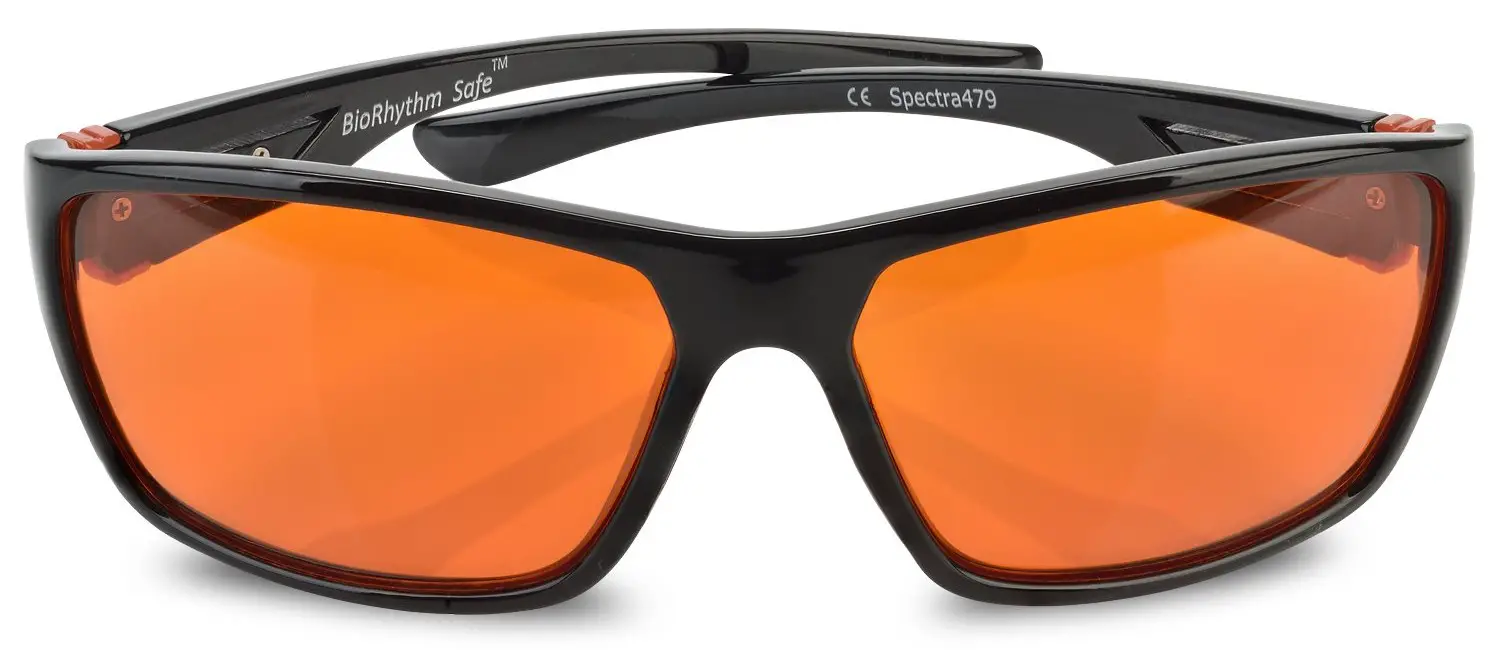 About $34.95 on Amazon.com
During the day, blue light helps with our focus, reaction times, and mood. At night, it can be disastrous to our sleep quality as it upsets our natural biorhythms. Research from Harvard confirms that blue light at night suppresses melatonin and can significantly shift our circadian rhythms. So, if you're on your computer after dark, check out these blue blocking glasses, also known as the 'sleep hack' for high performers.
When street noise makes it impossible to sleep
LectroFan High Fidelity White Noise Sound Machine  About $52.87 on Amazon.com
Street noise, loud neighbors, police sirens. Loud and disruptive noise can make it hard to fall asleep. Listening to the right kind of noise, however, can help. Consider a soothing range of sound waves called 'pink noise'. Pink noise is a mix of high and low frequencies that sounds more balanced and natural than the more familiar "white noise." According to a new study in Frontiers in Human Neuroscience pink noise helps you to sleep. This sound machine offers both pink and white noise.
When it's time to ditch your well-worn mattress
Wayfair Sleep 10″ Firm Memory Foam Mattress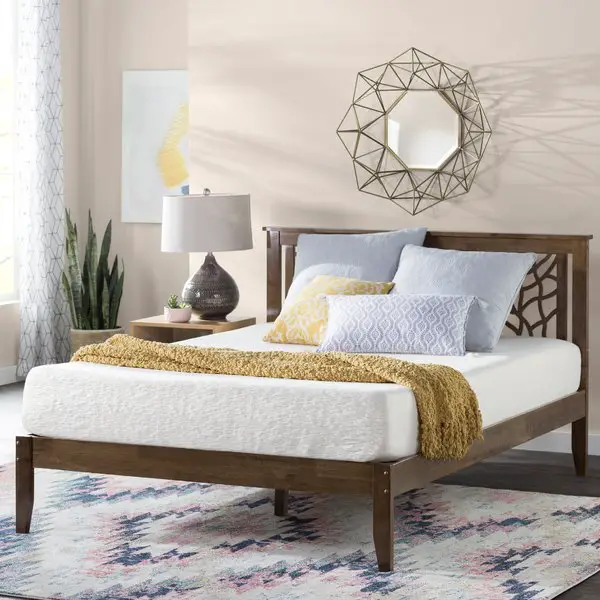 $259.99 on Wayfair.com
If you're having trouble sleeping your mattress may be to blame. A comfortable mattress is key to sleeping well, according to a poll by the National Sleep Foundation. (They should know.) This memory foam conforms perfectly to the body, and it makes no difference whether we are back, front or side sleepers. It comes rolled up in an easy-to-handle box for hassle-free delivery.
When you're not ready to invest in a new mattress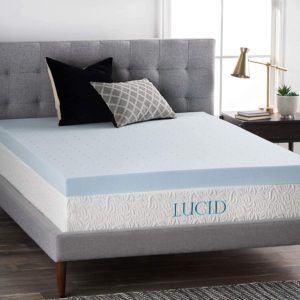 LUCID 4 Inch Gel Memory Foam Mattress Topper
About $118.99 on Amazon.com
A mattress topper is a great way to upgrade the comfort of your mattress without the effort and expense of replacing it. This top-rated gel memory foam mattress topper was created with technology to provide better airflow, breathability and cool down hot sleepers. You'll be surprised how big a difference a few inches of memory foam can make.
For the hot sleeper who needs to cool down
Coop Home Goods Memory Foam Queen Pillow
About $79.99 on Amazon.com 
This pillow is so comfortable you'll feel like you're in a 5-star hotel. It provides maximum support and adjusts to fit the way you sleep. The Lulltra™ fabric cover with bamboo is exceptionally soft and will keep you cool throughout the night. And it's backed by the Coop Home Goods guarantee: if you aren't absolutely satisfied, return it within 100 days for a refund with no questions asked.
When your bedroom isn't dark enough
Asutra Weighted Silk Eye Pillow
About $19.99 on Amazon.com
Here's a treat to help bring on sleep–a soft, luxurious silk mask that gently blocks out light. It's filled with lavender and flax seed—the same lavender that helps relieve stress and anxiety, and promotes restfulness and sleep.
When street light is keeping you awake at night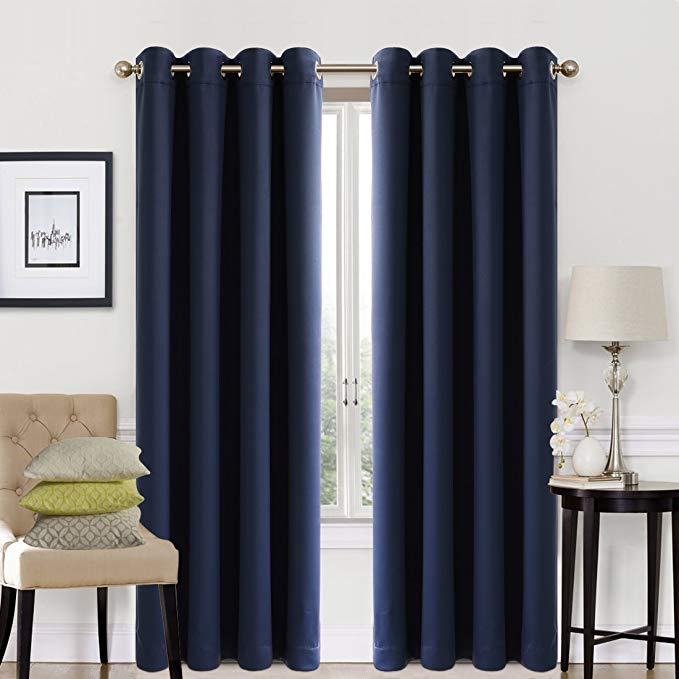 Blackout Curtains Room Darkening Drapes
Prices vary from $21.90-$38.90 on Amazon.com
According to good 'sleep hygiene,' those practices that help us sleep better, a dark room is right up there. Street light makes it hard to relax and fall asleep. These triple-woven, ultraviolet semi-fiber fabrics reduce external light. They also reduce noise and help balance room temperature by insulating against heat and chill.
When you're tense at the end of a stressful day
Asutra Natural Sleep Therapy
About $24.95 on Amazon.com
One in three Americans doesn't get enough sleep. Here's one solution: prepare a steamy bath and pour in this natural sleep therapy. These 100% pure Dead Sea bath salts are scented with lavender, rosemary, and ylang ylang essential oils. The soothing aroma will help relax your muscles and soothe your mind.
More help for catching some quality shut-eye

Good Sleep at Night Essential Oil
About $5.99 on Amazon.com
We're well acquainted with the calming effects of lavender. This essential oil blend combines clary sage, copaiba, and lavender to do just that. According to one reviewer, "I use this in my diffuser at night. I sleep through the night, wake up when the alarm goes off, no snooze button. I'm awake and ready for the day. It's really made a difference…Even the dog seems better rested."
A natural way to slow down and relax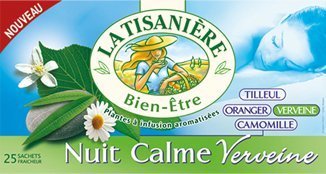 La Tisaniere Nuit Calme Verveine (Tranquil Night Verbena)
About $10.99 on Amazon.com
Nuit-Calme (Calm Night) tea is perfect for unwinding after a long day. Enjoy after dinner or before bed to help your body slow down and relax. This French classic contains a blend of linden, chamomile, orange blossom, and verbena, without caffeine.
When you need a little extra help
Shut Eye Natural Sleep Aid
About $21.49 on Amazon.com
Shut Eye. The name says it all. This soothing blend of magnesium, l-theanine, and chamomile really works. It helps us feel more relaxed so that we can drift off to sleep. It's all-natural and non-habit forming.
To understand how well you're sleeping
Fitbit Versa Smart Watch
About $228.99 on Amazon.com
Being able to track and see our actual sleep patterns is nothing short of life changing. We know. We do it everyday. Enter the new generation FitBit, the Versa Smart Watch. In addition to tracking the quality and quantity of our sleep stages, this watch tracks our daily activity, heart rate, and calorie consumption. Knowledge is power.
Learn more about sleep
Why We Sleep: Unlocking the Power of Sleep and Dreams

About $10.29 on Amazon.com
In this "compelling and utterly convincing" (The Sunday Times) book, neuroscientist and sleep expert Matthew Walker examines how sleep affects every aspect of our physical and mental well-being. With decades of research and clinical practice to his credit, Walker explains how we can harness sleep to improve learning, mood and energy levels, regulate hormones, prevent cancer, Alzheimer's and diabetes, slow the effects of aging, and increase longevity. He also provides actionable steps towards getting a better night's sleep every night.
Any information contained in this article should not be considered a substitute for medical advice, diagnosis, or treatment.
 *  *  *
You may also like
Go to the Blue Hare home page for more articles for fabulous women.