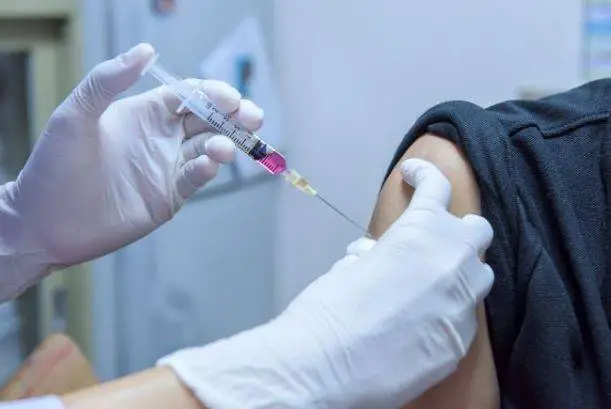 We have been so preoccupied with Covid-19 we are in danger of overlooking another seasonal health threat: influenza. Flu season will be here before you know it. So don't wait–plan to get your flu shot now.
This year is different. Again.
Seasonal influenza will not wait for the Covid-19 pandemic to magically disappear. That means there are more opportunities to get sick, stretching available medical resources.
"U.S. hospitals are bracing themselves for a huge wave of seriously ill flu and coronavirus patients in the upcoming fall and winter months," wrote the Advisory Board to the healthcare community in July.
"Between the start of flu season and the United States' usual cold weather pushing everyone inside, CDC Director Robert Redfield said, 'the fall and winter of 2020 and 2021 are going to be probably one of the most difficult times that we've experienced in American public health.'"
You can have both COVID-19 and the flu at the same time
Influenza (Flu) and COVID-19 are both contagious respiratory illnesses, but they are caused by different viruses.
Some of their symptoms are similar, and it may be hard to tell the difference between them based on symptoms alone.
The worst case scenario? You can have both flu and Covid-19 at the same time.
And if you have both? The risk of respiratory failure requiring a ventilator or cardiopulmonary death is much greater,
"These are different viruses and because they are structurally different, there is no cross-immunity,"  said Dr. Carl S. Goldstein, Clinical Professor of Medicine at Rutgers-Robert Wood Johnson Medical School, to NJ.com.
"You cannot rely on symptoms to discriminate between these two diseases or between more common viral infections," he says.
"If your symptoms are anything out of the ordinary you should seek medical attention immediately," he adds, "because both influenza and COVID can get really ugly, fairly quickly."
Effective vaccines are available
Some good news for those over 65: quadrivalent vaccines are available in high-dose formats covering four of the major flu viruses circulating this year–two A types, two B types. In the past the high dose vaccine was available only as a trivalent, covering three of the virus strains.
The CDC has details on all of the vaccines that are currently available, with links to the FDA websites for more information.
Discuss the options with your doctor, who can help determine which vaccine is best for you given your health history.
Coronavirus restrictions help curb flu outbreak
In the Southern Hemisphere—where the annual flu season begins around June—the annual influx of flu  patients was much lower than usual.
According to the Wall Street Journal's David Luhnow and Alice Uribe, the number of lab-confirmed cases of the flu also plummeted in Chile and Brazil, even though the countries are seeing a large number of coronavirus-related deaths.
In Australia, the country's National Notifiable Diseases Surveillance System recorded only 85 new laboratory-confirmed cases of influenza in the last two weeks of June—down dramatically from the 22,047 confirmed cases recorded during the same time last year.
The Washington Post reported public health measures –like lockdowns, restrictions on travel, social distancing, and mask wearing–put in place in countries heavily affected early in the coronavirus pandemic contributed to reduced flu circulation.
Public health officials fear the picture in the United States is likely to be different. In Australia and elsewhere, "people were following government directives and staying put," said Flor Munoz, a pediatric infectious-disease specialist at Baylor College of Medicine in Houston.
The Advisory Board's brief noted that the United States and Europe did not impose nearly as stringent international travel restrictions as countries in the Southern Hemisphere. That means they are more likely to receive international visitors carrying the flu.
And in the United States, mask wearing is still viewed as controversial and vaccination rates are at a record low. In addition, many states are also in the process of loosening coronavirus-related restrictions and reopening businesses like gyms and restaurants, as well as schools.
Don't wait to see if it's going to be a bad flu season 
At the beginning of "flu season", few infected people are walking around. But as the virus spreads from one person to the next, more people around you—in the supermarket, at the gym, on the train—will be infected and infectious, whether or not they are symptomatic.
If you wait until there's a major outbreak to get your flu shot, remember that it takes about two weeks for flu vaccines to cause antibodies to develop in the body. You are still vulnerable during that time.
The other reason to get your shot now is to avoid any potential shortage or delay down the road. With institutions like hospitals and schools mandating flu vaccinations the demand may be higher than in the past.
If a visit to your doctor isn't feasible try your local pharmacy. HHS gave pharmacies permission to expand their flu vaccination programs. Some, like CVS and Walgreens allow you to schedule an appointment online. And remember to wear a mask, avoid crowds, and stay home as much as possible. We're in for a wild ride.
This article is for information purposes only. If you have concerns about the flu shot speak with your doctor or other qualified health care professional. The CDC has an extensive and well organized site devoted to the influenza virus.
    *     *     *
You may also like
Go to the BLUE HARE home page for more articles for fabulous women