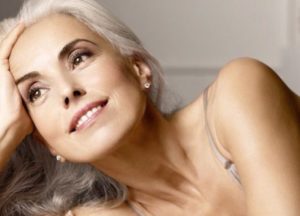 The holidays are almost here.  We'll be out at parties, entertaining at home and seeing people we may not have seen for many years.  Of course, we want to look our best.  Although we are young at heart, time has a way of dimming our youthful bloom. This new reality means we may need to re-think the contents of our makeup bag.  There's a simple and easy way to rev up our looks that takes just minutes and doesn't cost a fortune. But it might mean leaving our beloved ruby-red lipsticks behind.
If your lips are bold, you probably look old
Dark, bold lipstick is a fashion statement—just look at those gorgeous celebrities on the red carpet at movie premiers and gala events.  But the dark bold lip look is not easy to pull off as we age. Enter "nude" lipsticks. They are not, as the name would imply, invisible. They supply kinder, gentler color, but not so much as to accentuate and draw attention to less-than-perfect lips or those vertical lines that showed up when we weren't looking.  A more natural color lipstick makes lips look plumper.
"So many older women who looked great in their 30s are still wearing the same makeup decades later," says Robin Kaiser, a New York City makeup artist for ABC World News, 20/20, Nightline and ABC.com. "What worked when you were 30 won't work when you're 60. We all need to progress with the times — and you can still punch up your look without being garish."
Kaiser once favored dark, plummy-brown lipstick, a great Bohemian look in her younger days. But no longer. "Except for a special evening out, now I like a look where no one sees your makeup," she says. "That means you put it on really well."
Not all nudes are equal
"Not all nude lipsticks are created equal," celebrity makeup artist Kira Nasrat offered on Refinery29.  She offers these tips for creating a sheer nude lip:
Avoid using lip liner. Or use a reverse liner outside of the lip line, which will keep the color from traveling. Nasrat recommends Lipstick Queen's invisible formula or E.L.F.'s cheaper option from the drugstore.
Skip a single lip color and pick up a palette. Palettes with a range of pinks, beiges, and browns can provide options as well as blending to create the perfect tone for the moment.
Select a neutral tone that works with your skin tone.

Pale to fair skin tones look best in rose or creamy beige with a pink undertone and a touch darker than your complexion.
Fair to medium skin tones will benefit from light pink and golden hues.
Those with medium to deep skin tones should look for shades of caramel and brown-based neutrals.
Medium or olive skin tones can work with both cool or warm neutral tones.
"Nude" for dark to deep skin tones may mean rich shades of brown, not too beige or cool in tone. "Golden browns look rich and luscious on darker skin tones," says Nasrat.
How to wear it
For most women in our age group, lips are not our best feature, nor the chin and other sagging bits in that area. However, our eyes keep their youth.  Of course, we have more crow's feet around them and our lids aren't what they used to be, but our eyes can look just as lovely now as they did 20 or 30 years ago.  When you make up your eyes with liner and shadow and mascara, and then add a bold lipstick, the effect can be garish.  But a nude lip means that the eyes of the beholder will travel first to your eyes—they will be the standout and the feature that most people notice first.  And it will work whether your eye makeup is dramatic or understated.
Seeing is believing
Don't believe it?  See how exquisite (and much younger than her years) 60-year old model Yasmina Rossi looks in her light rose lipstick.
The secret is to choose a nude lipstick that captures the heightened lip pigment that would result if you bit your lips.
"But…she's a model!" We hear you.  So we found real world, influential women who also look fabulous sporting the nude lip look: Media magnate Oprah Winfrey, Supreme Court Justice Sonia Sotomayor, and Christine Lagarde, Managing Director of the IMF.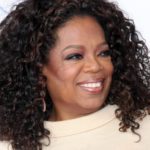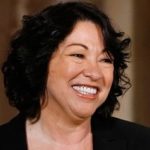 Each woman has chosen a nude lipstick that complements her skin tone.  You will notice that Christine Lagarde, who has a fair complexion, has chosen lipstick with a pink undertone; Oprah's is rose with brown undertones to complement her dark skin tone; and Sonia Sotomayor wears a golden hue that flatters her warm medium skin tone.
Which nude lipstick to choose and where to find it?
How do you determine which lipstick would look good on you? Department store cosmetic counters will let you try their brands. Or you can "try on" lipsticks in the privacy of your own home using the tools available on the Taaz website (www.taaz.com).
This is how it works. Upload a photo of your bare face, then choose from a vast number of lipsticks to see how it might look on you. (You can also try makeup, hair styles, hair color, etc.) To get a sense of the best neutral lipstick color for you, use a photo where you are wearing some eye makeup.  You will be able to see how the nude lipstick you choose will balance your look.  You may decide, once you see yourself in nude lipstick, to accentuate your eyes a little more than when you are wearing a bold lipstick.
Neutrals in a variety of shades are available in a range of prices, and you can check out many of them on the website MakeupAlley.com.  Makeup Alley features more than 2.5 million reviews of over 150,000 beauty products.  The reviews are written by users from around the world.  Each product is rated on scale of 1 to 5. Users also indicate whether they would repurchase the product.
Whichever you choose, give your nude lips some time to grow on you. Then introduce your fresh new look to the outside world.  By the time the holiday parties roll around, you will own your look and be primed to hear "Wow!  You look great!"
Top-rated nude lipsticks on Makeup Alley
Essence in 05 Cool Nude; less than $5 at Ulta
Clinique Long Last Lipstick in Nude Beach; approx. $25 at department stores and Sephora
Clinique Long Last Lipstick in Twilight Nude; approx. $25 at department stores and Sephora
Revlon -Colorstay Overtime 460 in Never ending Nude; approx. $8 in department stores and drug stores
Dior Rouge Nude 459 – Charnelle; approx. $28 in department stores
Sonia Kashuk Velvety Matte Lip Crayon in Mulberry Nude; Approx. $8 at Target
Bobbi Brown Treatment Lip Shine SPF 15 in Brownie Nude; approx. $28 at department stores and Sephora
Trish McEvoy Sheer Lip Color in Nude; approx. $30 in department stores
Maybelline Color Sensational The Buffs in Maple Kiss; approx. $8 in drug stores
L'Oreal Colour Riche Star Secrets in Nude in Dune; approx. $8 in drug stores
Photo of Oprah Winfrey courtesy of  Helga Esteb / Shutterstock.com
* * *