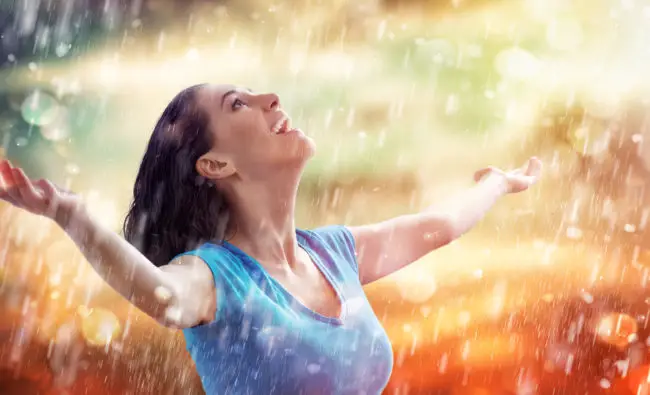 We commonly associate dry skin with winter, but after a few months of sun and surf summer also can take its toll. Enter the facial mask. Long a mainstay of salons and spas, a new generation of products makes high quality moisturizing facial masks a successful DIY home treatment. Let's look at what they can and can't do for your skin.
The harsh reality: masks are topical
No matter which mask you are using—whether it's clay based, cream-based, a sheet mask, even blood or plasma based–a mask applied to the skin is topical.  For any topical compound to be effective, it must penetrate the skin where it can act on living cells.  This depends on the compound's bioavailability, the proportion of the compound that the body can actually use.
There is no cream—or face mask—that can penetrate the deepest layers of the skin, making any results from the face mask temporary.  That's not to say your skin won't look better with regular and repeated use of a face mask, but much of this can be linked to increased moisture or exfoliation, depending on the type of mask you use.
"Although there is no independent evidence that mud masks, clay masks, cream masks, or sheet masks provide any long lasting benefit to the skin, they can be hydrating, soothing and provide some keratolytic/exfoliant effect," explains board-certified dermatologist Dr. David Lortscher, CEO and Founder of Curology.
Try this at home?
Yes.  Your skin will benefit from the increased moisture or exfoliation that the regular use of masks provides.  "There are no ugly women, only lazy ones," claimed cosmetics mogul Helena Rubinstein.  So if you are not feeling lazy and you'd like to try a beauty mask, let's look at the most common types of masks.
Sheet masks are masks shaped to fit your face and soaked with moisturizing serum. Sheet masks are made from fine fabric or paper, pressed against your face and left for approximately 30 minutes or longer.  When they are removed the serum is massaged into the skin rather than washed off. Sheet masks are recommended for mature or dry skin or skin that needs an extra boost of moisture.
Clay-based masks generally come in tubes or jars. They are applied to the face as a paste and dry and crack before they are washed off.  Clay based masks tend to have purifying and properties. Certain clays also help moisturize the skin, as well.
Peel-off masks are applied as a film over the face and then peeled off when they are dry. They remove impurities in the skin such as blackheads and whiteheads which are left in the mask.  They also give the skin a healthy glow from the suction effect that they have.
______________________________________________________
______________________________________________________
Which masks are right for me?
If you have dry thirsty skin…
Most likely this describes you, the gently aging woman. A good moisturizing agent can create a barrier on your skin to protect it from external elements as well as to inhibit moisture from evaporating. Those factors are key because a high water content is what gives skin that "plumped up" appearance.  A sheet mask holds moisture against the skin and is therefore ideal for this skin type.
A variation on the sheet mask is the sleep mask.  A sleep mask is not a physical mask in the traditional sense. Simply apply the moisturizing product to your face to create a hydrating seal so that moisture in your skin does not evaporate skin during the night.
Sleep and sheet masks differ from simple daily moisturizers in that the products they use are creamier, richer and slower to evaporate.  These products are too rich to be worn under makeup so they are used for treatments or overnight.
Korean brand, TonyMoly has a range of sheet masks that are reasonably priced and include masks to remedy every skin affliction.
The ceramide moisture mask is particularly good for menopausal and dry skin.  Reviewers claim their skin is plumped and full after use and that you can actually have a conversation while wearing the mask.  TonyMoly Master Lab Ceramide Moisture, available on Amazon.com.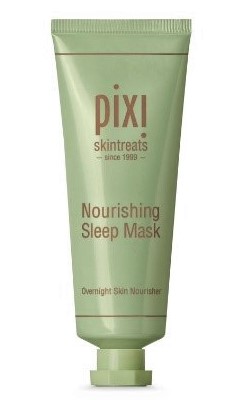 Both London-based Pixi by Petra Nourishing Sleep Mask and Fresh Black Tea Firming Overnight Mask are rich, moisturizing masks to help prevent water from evaporating from your skin overnight.  The Pixi mask has fruit and flower oils to soothe, arginine to strengthen, and hyaluronic acid to plump the skin.
 The Fresh Black Tea mask contains a proprietary complex of black tea ferment, black tea extract and blackberry leaf extract.  Reviewers say their skin is still clammy with moisture in the morning.  Clammy is good because that means the barrier to water evaporation is still there. Find Pixi Nourishing Sleep Mask at pixibeauty.com.  Black Tea Firming Overnight Mask, is available on Amazon.com.
If you have fine lines…
Unfortunately, a mask will have no effect on deep wrinkles. There are acids derived from food products, however, that have some effect on fine wrinkles on the outer layer of the skin, in particular, glycolic acid.  Retinols, vitamin C, hyaluronic acid, and vitamin A can also reduce the appearance of fine lines.
We like Lather's 10-Minute Brightening Mask with Glycolic Acid.  It is purported to brighten skin tone, improve texture and fight aging (which is likely a result of removing surface skin cells that make your skin look more vibrant.)  It has a perfect rating on Amazon and is relatively inexpensive.  Lather Ten Minute Brightening Mask with Glycolic Acid, to buy at Amazon.com
One of the most popular face masks that is rumored to lessen the appearance of fine lines is the Korean at-home facial called Hanacure, which has been trending on Instagram.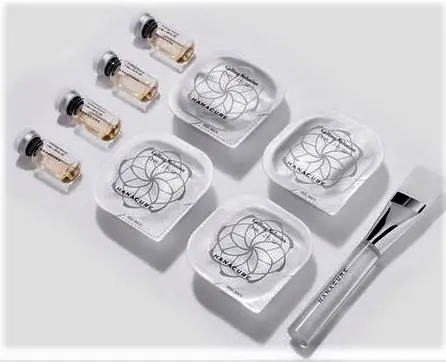 Both Drew Barrymore and January Jones have posted pictures of their faces sporting the Hanacure mask.  The self-described "all-in-one facial," is painted on the face and then dries tightly against the skin until you wash it off.
According to Dr. Joshua Zeichner, a New York City–based board-certified dermatologist, the Hanacure mask has skin brightening, exfoliating, and tightening properties.  It's best for those with aging skin [who have] early signs of pigmentation and crepiness." According to the directions, you have to use the mask once a week for four weeks to notice results.  Hanacure, The All-in-One facial set can be purchased at hanacure.com
If you have normal or combination skin (oily/dry patches) …
For those who have normal skin that is not prone to dryness like most of us, paste masks are perfect.  They are painted onto the skin with the fingers or a brush and then washed off once they are dry and cracked.
These are the oldest type of beauty mask, most being clay-based.  They are perfect for controlling oiliness, giving the skin a soft healthy flush and removing some impurities.  Charcoal is a common ingredient in paste masks because it bonds to dirt and oil that is washed away with the mask.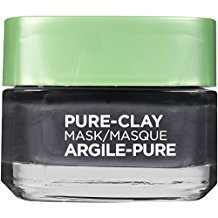 Among the clay masks we love is the Pure-Clay Mask is particularly effective at clarifying and smoothing the skin.  L'Oreal Paris Pure Clay Mask, available at Amazon.com
The Bad…and the What on Earth…?
The Bad: Peel off masks
The concept behind a peel-off mask is that it strips blockages out of your pores.  That's great except they have to be pretty strong to do that.  Can ripping stuff out of your face actually be good for your skin?
According to Michele Green, M.D., a New York-based board-certified cosmetic dermatologist Green, the answer is a resounding no. "Those masks are dangerous," she says. "They strip the skin of natural oils, and most of them are made with glue. When applied to the skin and left to harden, this can cause severe damage to the skin's protective layer."
Many of these masks are made with charcoal.  But it's not charcoal that's the issue. In fact, charcoal may help strip away impurities by bonding to dirt and oil, leaving your face extra clean. Just look for the kind of mask that washes off, rather than peels off.
What on Earth?  Of Vampires and Bees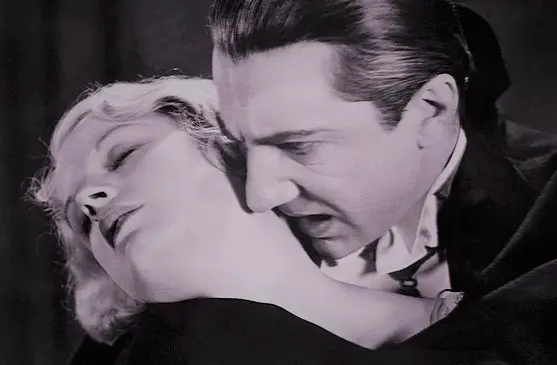 The concept behind vampire facials has actually been proven: blood plasma has been used for years to aid healing.  It has only recently been used for masks. Now it appears that the trend is spreading to other treatments, such as facial injections using your own plasma because your body won't react badly or reject it.
A friend and her daughter tried a vampire facial that included a blood mask.  "We had blood taken from our arms; it was spun in a centrifuge machine to separate the blood from the plasma; the plasma was applied to our faces for about 30 minutes, and once that was washed off the remaining blood was smeared over our faces and we drove home."  Although this story sounds hard to believe, vampire facials are all the rage.
The treatment is a "combination of a microdermabrasion, followed by the application of PRP (platelet-rich plasma)," says Beverly Hills-based dermatologist Ava Shamban.
"The PRP is derived from the serum portion of the blood, which contains platelets. The platelets contain high levels of growth factors, which, when applied to the skin, will stimulate cell turnover."
In North America, only doctors and licensed medical professionals can draw blood and make injections.  Most of the dermatologists we researched are on board with the idea of the vampire facial because the science is sound and because, as medical professionals, they are in control of the situation.
What about bee stings? 
We envisioned the bee venom facial as bees stinging your face while the esthetician assures you that once the swelling subsides you will look "just fabulous."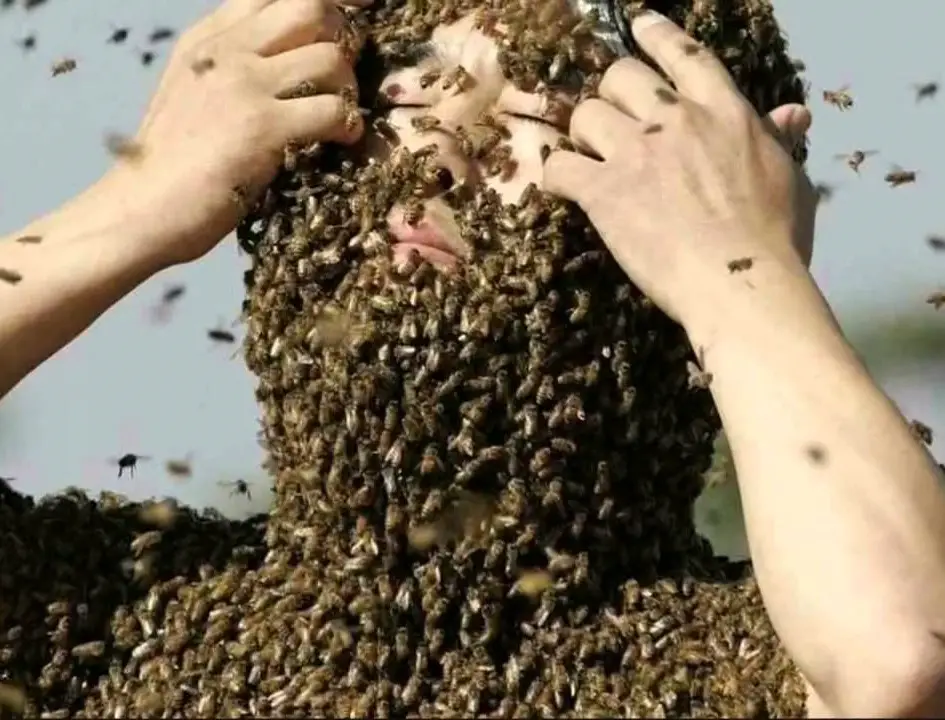 But that's not the true picture. There actually are no bees allowed in the room when you are having this mask applied.  The products contain a synthetic form of bee venom, which is poisonous. Bee sting venom works in a way similar to Botox.
Bliss Beauty Spa in Yorkshire describes it as "providing you with a flawless complexion, speedy circulation, it helps collagen formation, nurtures cell regeneration, aids renewal of damaged skin, wrinkles and scars and the overall radiance of your facial and neck area."
At the Queen Bee Spa and Salon in Culver City, California, a bee venom facial costs $195.
You can also buy the products to do the mask yourself at home. Try the celimax Skin Repair BeeTox Therapy sheet masks, available at Amazon.com. Do NOT use if you are allergic to bee stings.
Beauty companies are continually developing products to satisfy the demand for the new and innovative.  The science of skin care hasn't changed, however. No topical product can reach the deepest levels of your skin so any improvement you notice from a mask is likely due to exfoliation and increased moisture.  Just enjoy the moment: if you are using a mask on your face, you are likely relaxing and taking time for yourself and that can only be a good thing.
As an Amazon Associate we earn a commission from qualifying purchases.
*   *   *
Want more great beauty advice? Go to BLUE HARE's Beauty page.
Go to BLUE HARE's Home Page for more articles on health, travel and other topics for fabulous women like you.