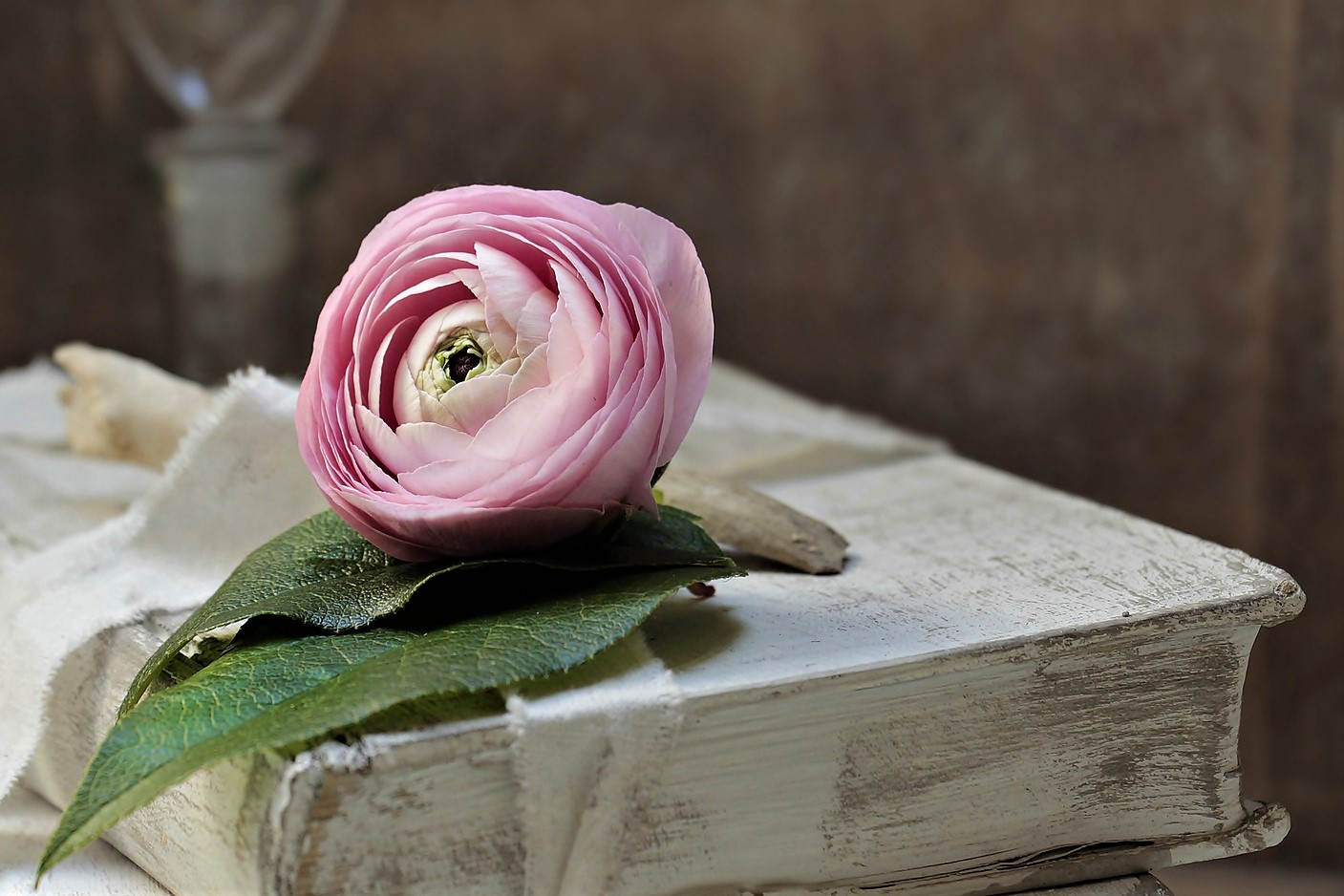 Whether you are draped across the chaise longue in a boa-accented dressing gown or lounging on the sofa in your favorite sweats, pour yourself a glass of wine (or something) and pick up a love story. We're not talking about romance novels here, but romantic writings: poetry and stories and reflections that will renew your faith in true love.
As Louis de Bernières writes in Corelli's Mandolin, one of our selections, "Love is not breathlessness, it is not constant excitement, and it is not the desire to mate every second of the day… For that is just being in love; which any of us can convince ourselves we are. Love itself is what is left over, when being in love has burned away."
America's premier short story writer penned the ultimate love story, published in 1905.  Della and Jim are a penniless couple living in a shabby $8 a month NYC flat.  They have two treasured possessions: his pocket watch passed down from his grandfather and her waist-length, thick auburn hair.  In a shop window, Della has admired tortoise shell combs to contain her long hair; Jim needs a chain on which to hang his pocket watch.  But these are only dreams for a couple that can barely afford food.
On Christmas Eve, desperate to find each other the perfect gift, each makes a decision.  The result is that Della and Jim realize how far they are willing to go to show their love for each other, and how priceless their love really is.  The plot and its twist ending are well-known.  As a sentimental story with a moral lesson about gift-giving, the theme of The Gift of the Magi has been adapted numerous times for television and movies.
Buy The Gift of the Magi on Amazon.com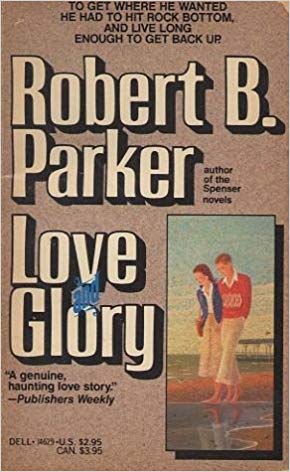 The same author who brought us the Spenser novels (later adapted for TV as the Spenser: For Hire series), also wrote this beautifully spare 1950s, coming of age, college love story told from a male perspective.  As Kerry A. observed in her review on Amazon, "Those of us who grew up in the 50s and 60s will find it worth the read."
Bill (a man) on Goodreads was captivated by the book (a love story).  "From the opening paragraph—one of the most expressively written first paragraphs in one of the most haunting love stories in modern literature—to the satisfying ending, Robert B. Parker's one diversion from his usual detective theme embodies all that I admire and relate to in a love story. It is spare in its prose, clear in its acknowledgment of profound differences between the two principle characters, and accurate in describing the terrifying process of self-discovery and honesty that shared love requires.  Beginning in 2003, I have read it several times a year to remind myself of what love requires of the lover."
Don't you wish Bill was your friend?
Buy Love and Glory on Amazon.com
When Robert Browning read the poems of Elizabeth Barrett—at the time, a sickly recluse in the home of her domineering father—he was so impressed he wrote asking to meet her. The two eventually fell in love and decided to secretly elope to Italy in 1846, despite her father's resistance and anger. Elizabeth and Robert exchanged hundreds of love-letters over the two years from 1845-46. In them you get a clear idea of just how much they adored one another. And, ladies, who among us hasn't quoted her famous lines to a significant other at some time in her life:
"How do I love thee? Let me count the ways.  I love thee to the depth and breadth and height my soul can reach."
Buy How Do I Love Thee and Other Poems on Amazon.com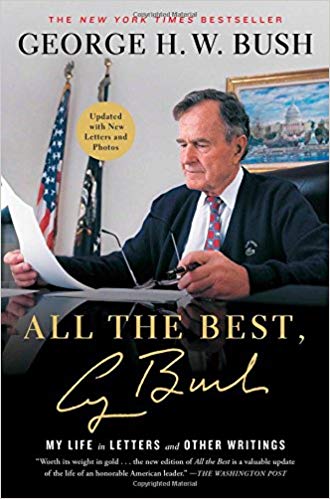 This book contains the letters that George Bush wrote to his family during World War II.  It contains only one love letter that he wrote to Barbara Pierce of Rye, New York, who was to become Barbara Bush. Mrs. Bush lost all her love letters in a move except this one, but he shares his growing affection and love for her in letters to family members. Here's an excerpt from his letter to Barbara:
"This should be a very easy letter to write—words should come easily and in short it should be simple for me to tell you how desperately happy I was to open the paper and see the announcement of our engagement, but somehow I can't possibly say all in a letter I should like to. I love you, precious, with all my heart and to know that you love me means my life. How often I have thought about the immeasurable joy that will be ours someday. How lucky our children will be to have a mother like you…"
Buy All the Best, George Bush on Amazon
The place is the Greek island of Cephalonia in the midst of World War II as the conquering Italian army rolls onto the island. Caught in the occupation are Pelagia, a willful, beautiful young woman, and the two suitors vying for her love.  The book is filled with over-the-top imagery, frequent references to Greek gods and goddesses, and phrases like, "She felt his gaze like a hot caress".  But despite this, out of the book comes a down-to-earth, sobering, mature man's view of love:
"When you fall in love, it is a temporary madness. It erupts like an earthquake, and then it subsides. And when it subsides, you have to make a decision. You have to work out whether your roots are to become so entwined together that it is inconceivable that you should ever part. Because this is what love is. Love is not breathlessness, it is not constant excitement, and it is not the desire to mate every second of the day. It is not lying awake at night imagining that he is kissing every part of your body. No … don't blush. I am telling you some truths. For that is just being in love; which any of us can convince ourselves we are. Love itself is what is left over, when being in love has burned away. Doesn't sound very exciting, does it? But it is!"
Buy Corelli's Mandolin on Amazon.com
   *     *     *
You may also like
Go to the Blue Hare homepage for more articles for fabulous women