As women who have spent many summers near the water, we've tried a wide variety of cosmetic products to keep our face on while swimming or sailing or when we're just hot and sweaty. Via blotchy cheeks and dripping mascara we learned that just because a product says it's waterproof or water resistant, doesn't mean that it really is. But the good news is there are good waterproof makeup products out there that keep their word.
Listed here are our top picks for summer makeup, guaranteed to leave you fresh-faced, no matter how much time you spend in the water.
We provided links where available for your convenience. We receive a small commission from some of the vendors if you make a purchase through these links.
No-run mascara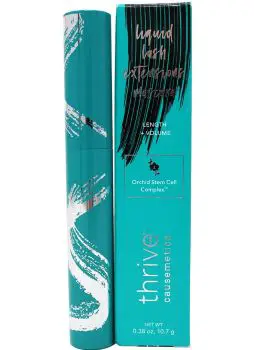 The best mascara for a day at the beach may be a type you've never heard of. It's called tubing mascara. It coats each lash with a tube and then seals itself as it dries.
Unlike regular mascaras that melt and run down your cheeks as they get wet, tubing mascaras do not run. To remove it at night, you simply use your dampened fingers to gently pull the tubes off your lashes.
We tried a number of tubing mascaras and chose Thrive Causemetics Liquid Lash Extensions. Not only is the product excellent for the beach, the company donates to women's causes, such as survivors of domestic abuse, women emerging from homelessness, women fighting cancer and women coming out of the military.
Causemetics Liquid Lash Extensions has won numerous awards, include Allure's 2020 Best of Beauty Awards.
Buy here.
Heat-stable foundation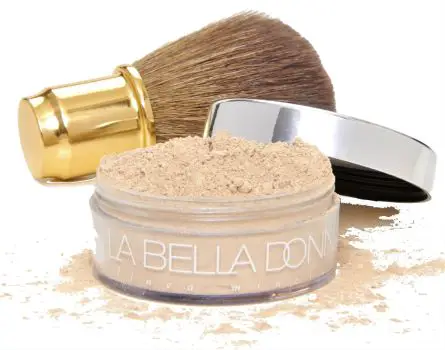 No one wants to wear a heavy foundation at the beach. But if you need some coverage, La Bella Donna Loose Mineral Foundation is truly the answer.
Won't powder accentuate my lines, you may be thinking? Not this one. It doesn't stay powdery on your skin. And in heat, creams (which most foundations are) are less stable formulations than powders.
This is one of our favorites. While you shouldn't skip sunscreen, this powder, through a micronized titanium dioxide formula, has SPF 50. You can use it all over your face or with a foundation brush to touch up discolorations.
Buy here.
Longer-lasting facial sunscreen
No sunscreen remains on your face after multiple trips in and out of the water. But mineral sunscreen tends to last longer than chemical ones as it is not creamy. Typically comprised of titanium dioxide and zinc oxide, mineral sunscreen wears longer but often leaves a white cast on your face.
Badger Damascus Rose SPF 25 Sheer Tint Sunscreen Lotion is mineral so there are no harmful chemicals and tinted so that there is no white cast. With La Bella Donna Loose Mineral Foundation over this sunscreen, your face will be protected unless you are doing some serious snorkeling or scuba diving. (Don't forget the hat and the umbrella anyway because you want the ultimate in skin protection).
Buy here.
Waterproof eyeliner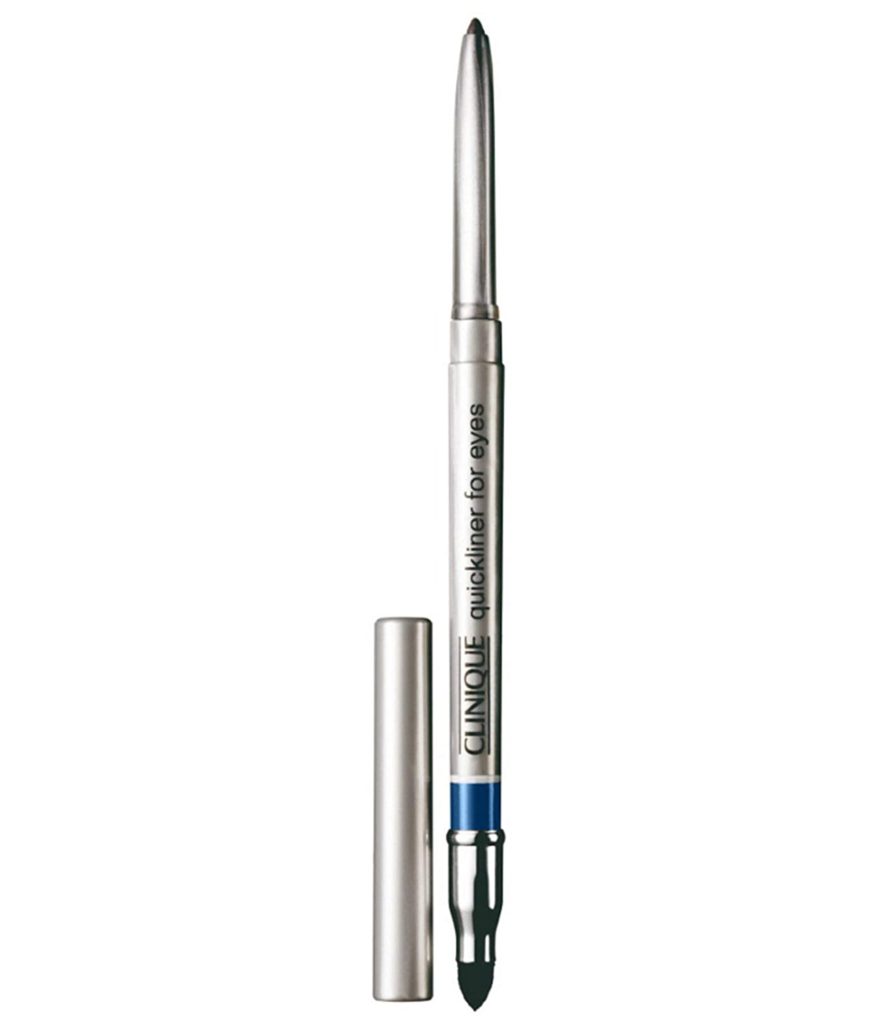 Many women have a problem with eyeliner even when they're not swimming or in the sun. As we age, our eyes droop and our liner makes its way up onto the brow bone.
Not only does Clinique Quickliner in Slate not transfer when you sweat but you can swim and frolic in it as well. We chose Slate as a suggested color because it's not as harsh as black, flattering to all eye colors and fades slowly, leaving a beautiful tone that adds depth to the eyes.
Oh-so-waterproof eyeshadow  
You clearly pay for staying power.
Tom Ford's Emotionproof Eye Color (the name says it all) is expensive but wears like iron. It's one of our tried and true favorites. You can dive, you can surf, you can sun and it's still there. It comes in a wide range of rich neutral colors, perfect for women like us.
The only caveat is that when you apply it, you have to blend quickly. When it sets, it's set until you remove it with oil-based cleanser. Our favorite color is bronze gold, a stunning sunlit brown.
Lip stain with staying power
A light stain of color at the beach is all you need. Heavy color with a penciled outline will look out of place. Stains are all the rage now and the good news is that they stay on really well.
Bite Beauty Outburst Longwear Lip Stain applies like a lipstick, feels like a balm and then stays like a stain. If you apply this in the morning and spend the day at the beach and eat your picnic lunch, you will still have color on your lips when you pack up to leave.  Available in Strawberry Frozé, Orange Fizz, and Sangria Slush.
Buy here.
Waterproof eyebrows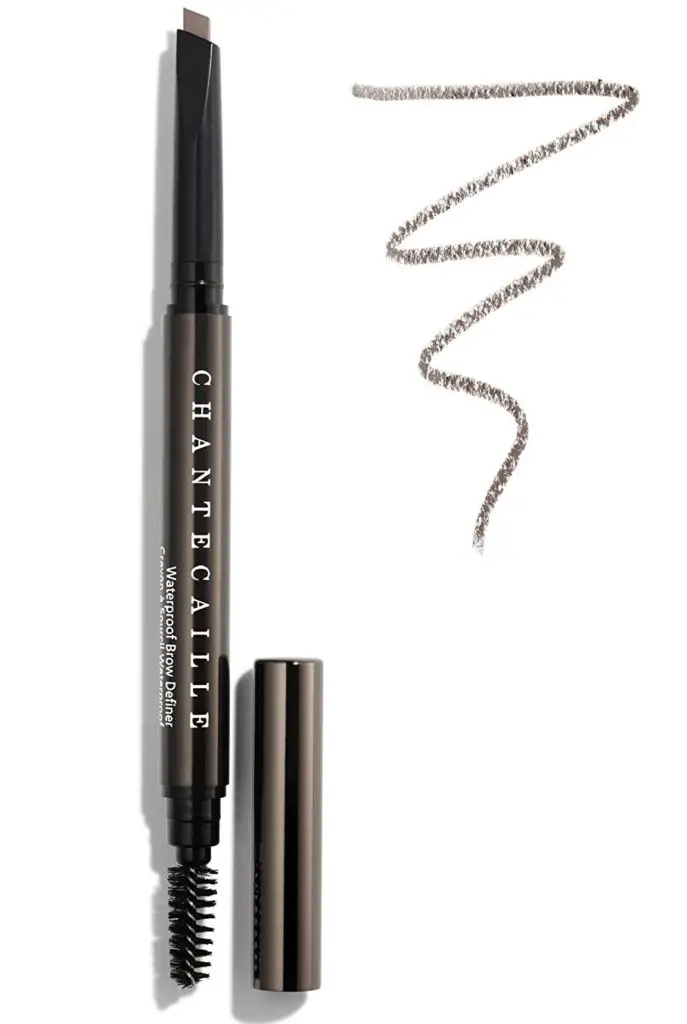 So many women our age feel self-conscious about their over-plucked or thinning eyebrows, particularly in this age of healthy, full brows. Some women would rather forgo the swim than surface with smudgy eyebrows.
Chantecaille's Waterproof Brow Definer lets you swim and keep your brows beautifully intact. The company maintains that the advanced formula combines the benefits of a waterproof brow pencil, wax, and powder to create naturally fuller looking brows instantly. The product subtly builds volume while providing light hold.
Buy here.
* * *
As an Amazon affiliate Blue Hare makes a small commission on purchases made through some of the links on this page. It helps us keep the lights on. Thank you for supporting Blue Hare.
You may also like
Go to the Blue Hare homepage for more articles for fabulous women