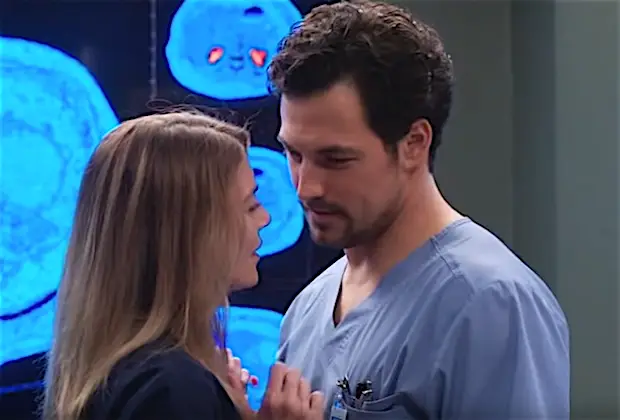 The most remarkable thing about the movie Bird Box is not its huge Netflix viewership, but  its tender love story featuring Sandra Bullock and an actor half her age. Now in Bird Box, pickings are slim across Earth after monsters cause mass suicides, but the movie is the best example of an exciting new trend–leading ladies pairing up with much younger men as a completely normal event.
Just five years ago at the Golden Globes, Tina Fey cracked a great joke about Bullock and her Gravity co-star George Clooney: "It's the story of how George Clooney would rather float away in space and die then spend one more minute with a woman of his own age."
Sandra Bullock and Julia Roberts take the lead on Netflix and Amazon
So how did we manage to get a movie that stars a middle-aged woman building a life with a twenty-something hunk?  You might argue the 54-year old Bullock doesn't look her age. While perhaps true, in the past it typically didn't matter how youthful a female star appeared—she was paired with an older man, with no one giving a second thought to the age gap.  In the rare movie where a young actor found his older co-star desirable, their romance is portrayed as an embarrassing problem to be solved.  For example, the tagline of the 1973 Liv Ullmann movie 40 Carats is, "She's a divorcee. She's forty. She's engaged… to a younger man." Oh my!
More recently, Cougar Town, a television show starring Courtney Cox as a 40-year-old divorcee, was initially conceived as a take on the slang term—cougar—for a woman who seeks sexual activity with significantly younger men.  (Unfortunately, this is not a dated concept. Cougar Life is a dating website that "connects modern, confident women with energetic younger men.)  The show struggled because the title turned off potential viewers.
But today, no one seems to care.  Bullock, who also produced Bird Box, told Globalgrind she cast the buff 28-year-old Trevante Rhodes because she wanted a leading man she could ride off into the sunset with. Plus, he has a "wicked 12-pack." Bullock's director, Susanne Bier, supported the casting. In an interview with Polygon, Bier said the romance between Bullock and Rhodes  was totally natural: "If we can sort of seamlessly, positively move a few prejudices away, I think a lot is achieved."
And since the movie was made for Netflix, producers didn't have to worry about attracting teenage boys to theaters. Instead, Netflix reports 45 million people watched Bird Box in its first week, making it a different kind of blockbuster.
Fifty-one-year old Julia Roberts is another actress who is now trading in her older co-stars for younger men. In her Amazon series Homecoming, she has a playful–and perhaps more–relationship with Stephan James, who is just 25 years old. What a change from Pretty Woman, when she was romanced by Richard Gere, who's nearly two decades older. Like Bullock, Roberts was an executive producer of the series.
Television showing real, plausible relationships
Both Bird Box and Homecoming were built around two huge movie stars, who were able to call the shots when they moved from the large to the small screen. But long-time television stars are also getting in on the action.
Ellen Pompeo, the highest paid woman on television, is now trying to decide between two young suitors on her fifteenth season of Grey's Anatomy. After years of being partnered with the slightly older Patrick Dempsey, who played McDreamy, the 49-year-old actress is flirting with two younger doctors—one just 29 years old. Pompeo is also a producer on her show and has directed some episodes.
In 2018, when I heard the new series 9-1-1 was starring two of my favorite actors, 51-year-old Connie Britton and 53-year-old Peter Krause, I figured they would pair up. But to my delight, Britton's boyfriend turned out to be a hot young firefighter, played by 27-year-old Oliver Stark.  Instead, Krause's character falls in love with the show's other female lead, 60-year-old Angela Bassett.
And while these women are probably playing characters younger than their actual age, that's not the case on Grace and Frankie. Jane Fonda's character Grace, who turned 80 this season, dated a character played by Peter Gallagher, who is nearly twenty years younger than Fonda. In one scene, she removes her false eyelashes and hair extensions, and displays her knee brace to show him "the real me." He responds, "I'll take it," and carries her to the bedroom.
While television is leading the way on this trend, we're starting to see it on the big screen too. Jennifer Lopez's boyfriend in the recent romantic comedy Second Act is Milo Ventimiglia, who is eight years younger. Lopez, who also produced the movie, hand-picked her leading man.
But the power of women like Lopez and Bullock isn't the only reason we're getting to see them with younger men. Women want it.  Those tired rules of what is considered age-appropriate are disappearing in real life. Older women can wear whatever they like and choose to be with someone of any age.
Women over 50 are not invisible; they are vibrant and desirable.
Despite what 50-year-old French author Yann Moix recently told Marie Claire, women over fifty are not "invisible."  But the truth is, we can be sexy, even to men decades younger.  In perhaps the most prominent May-December relationship, the president of France is married to a woman who calls their 24-year-age gap "insignificant". Brigitte Macron told Elle France, "Of course, we have breakfast together, me and my wrinkles, him with his youth, but it's like that. If I did not make that choice, I would have missed out on my life."
What we see on screen may be a fantasy, but those images can be very powerful. And why shouldn't women be able to fantasize about having a hot young lover?  While most of us can only dream about looking as attractive (i.e., hot) as J-Lo or Jane Fonda, perhaps their on-screen romances can influence a world where a research study on online dating found a woman's sexual desirability starts falling after the age 18 while a man's peaks at age 50.
Older single women have long bemoaned the lack of available men as they age. So maybe the answer is to start changing our expectations of who might be appropriate. Take some inspiration from Hollywood and flip the script.
Top photo: Ellen Pompeo and Giacomo Gianniotti in Grey's Anatomy, TVLine.com   
+++
You may also like
Go to the Blue Hare homepage for more articles for fabulous women