Both Canada and the United States had "great reads" contests this year, sponsored by their public broadcasting companies, to identify the novel that is considered a must-read or most-loved.
Canada Reads, which took place in March, is a national debate program from the Canadian Broadcasting Corporation. The competition began with five books by Canadian authors that were selected by the panelists—who have included athletes and musicians, humanitarians and comedians, a hip-hop artist and even an astronaut—who would defend that book during lively debates broadcast over a series of five programs. At the end of each episode, the panelists voted one title out of the competition until only one book remains.
The Great American Read was an eight-part series that featured 100 novels identified during a national survey asking Americans to name the novel they most love. The books ranged in ethnic diversity, represented authors from around the world, and included literary classics, contemporary novels, young-adult favorites, children's books (and "Fifty Shades of Grey"!).
The program launched in May, when the 100 books were revealed. Americans were encouraged to read from this list over the summer and vote for their favorite (as many times as they wanted). The grand finale was aired on October 23rd, where five finalists were identified and reviewed, with the winner announced at the end.
And the winner is…
'To Kill a Mockingbird' is America's favorite novel.
After four million votes, Harper Lee's 1960 Southern classic To Kill a Mockingbird was declared the winner of "The Great American Read, edging out Diana Gabaldon's popular time-traveling series "Outlander," which has at least on Blue Hare editor swooning over men in kilts.
To Kill a Mockingbird by Harper Lee
4.7 stars from 10k+ reviews on Amazon
To Kill a Mockingbird, winner of The Great American Read, is a gripping, heart-wrenching, and wholly remarkable coming-of-age tale that takes place in a South poisoned by virulent prejudice. It portrays a world of great beauty and savage inequities through the eyes of a young girl, as her father—a crusading local lawyer—risks everything to defend a black man unjustly accused of a terrible crime.
The book has been translated into more than forty languages and sold more than forty million copies worldwide. The film based on the book and starring Cary Grant as Atticus Finch was released in 1962.
Canada Reads selects Forgiveness by Mark Sakamoto.
Forgiveness by
Mark Sakamoto
4.5 stars from 70 reviews on Amazon.ca
Forgiveness is a memoir that follows Sakamoto's maternal grandfather as a Prisoner of War in Japan during the Second World War while his paternal Japanese-Canadian grandmother is interned in Canada. It was deemed "the one book that will open Canada's eyes."
During World War II a young Canadian soldier spent the bulk of the war in Japanese prison camps while a Japanese woman living in Canada was expelled from her home and forced to work on farms in rural Alberta. A generation later, at a high school dance, his daughter and her son fall in love. A tremendous tale of humanity and forgiveness, which led to the eventual birth of the author, Mark Sakamoto.
The runners up: The Great American Read
Outlander by Diana Gabaldon

4.6 stars from 19k+ reviews
The book that started the obsession of millions of fans. It's 1945 and Claire Randall, a former British combat nurse, is just back from the war and reunited with her husband on a second honeymoon in the Scottish Highlands when she walks through a stone in one of the ancient circles that dot the British Isles. Suddenly she is a Sassenach—an "outlander"—in a Scotland torn by war and raiding clans in the year… 1743. Jamie Fraser, a gallant young Scots warrior, is her only chance for safety, as she becomes torn between two very different men, in two irreconcilable lives.
Harry Potter and the Sorcerer's Stone by J.K. Rowling

4.8 stars from 27.5k reviews
Another book that started it all. Unbeknownst to him, Harry Potter is a wizard, just as his parents were. When he is summoned to attend an infamous school for wizards he begins to discover some clues about his illustrious birthright. From the surprising way he is greeted by a lovable giant, to the unique curriculum and colorful faculty at his unusual school, Harry finds himself drawn deep inside a mystical world he never knew existed and closer to his own noble destiny. The first of seven books that engage adults and children alike.
Pride and Prejudice by Jane Austin

4.6 stars by 8,565 reviewers
Pride and Prejudice is the unforgettable story of Elizabeth Bennet and (be still my heart) Mr. Darcy, a comedy of manners as only Miss Austen can tell it. She shows us the folly of judging by first impressions and superbly evokes the friendships, gossip and snobberies that exist between and among provincial aristocratic and middle-class life.
The Lord of the Rings by J.R.R. Tolkien
4.6 stars from 19k+ reviews
One ring to rule them all. (It's hard to think about this without The Big Bang Theory coming to mind.) The Lord of the Rings is a grand epic of good and evil, told through the experiences of hobbits Frodo, Merry, Pippin, and Sam, elves, dwarves, orcs, wizards—and a tall, mysterious stranger called Strider. One should not reach the pearly gates without reading the series.
To see the list of all 100 books from The Great American Read click here.
The runners up: Canada Reads
American War: A Novel by Omar El Akkad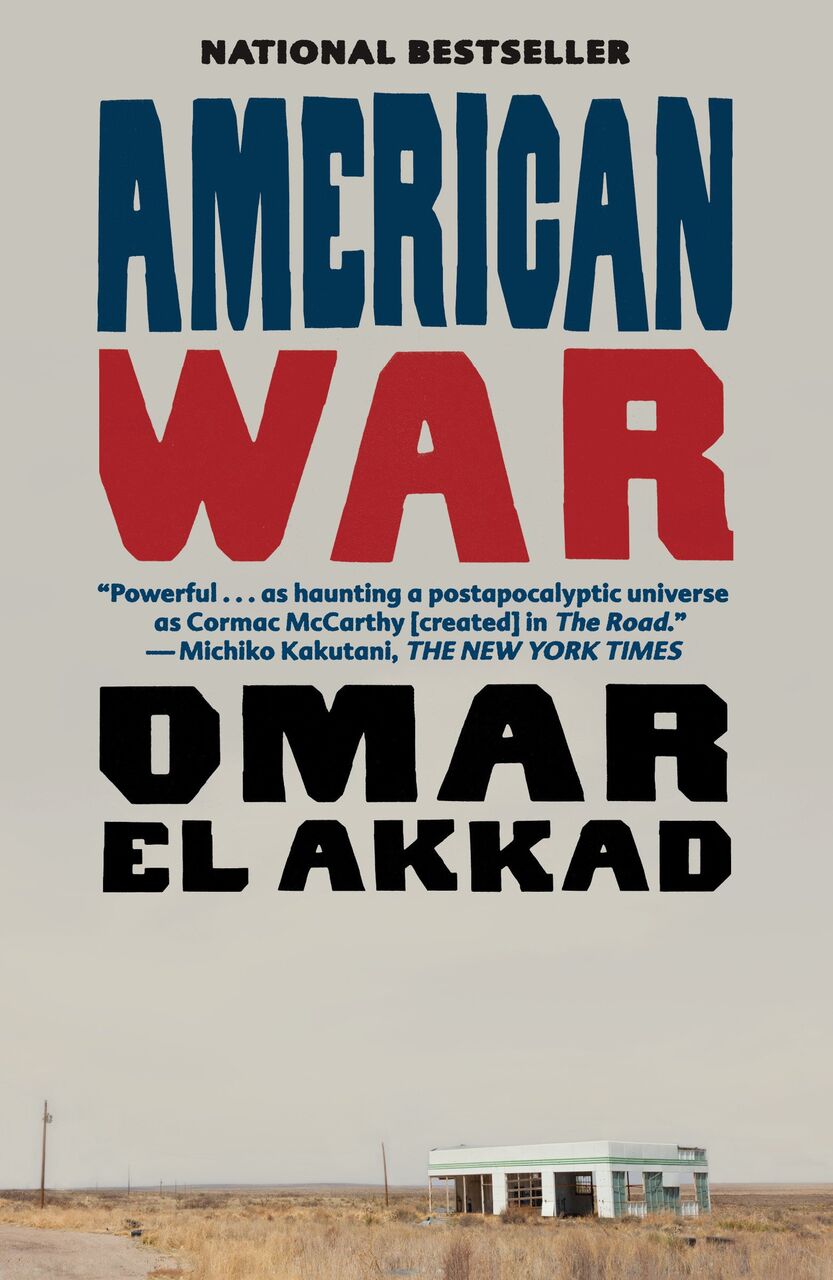 4.0 stars from 45 reviews on Amazon.ca
The Second American Civil War breaks out in 2074. Louisiana is half underwater and unmanned drones fill the sky. A young woman is forced into Camp Patience for displaced persons, where she is befriended by a mysterious functionary, under whose influence she is turned into a deadly instrument of war. The decisions that she makes will have tremendous consequences for her family, her country, and generations of strangers and kin alike.
The Marrow Thieves by Cherie Dimaline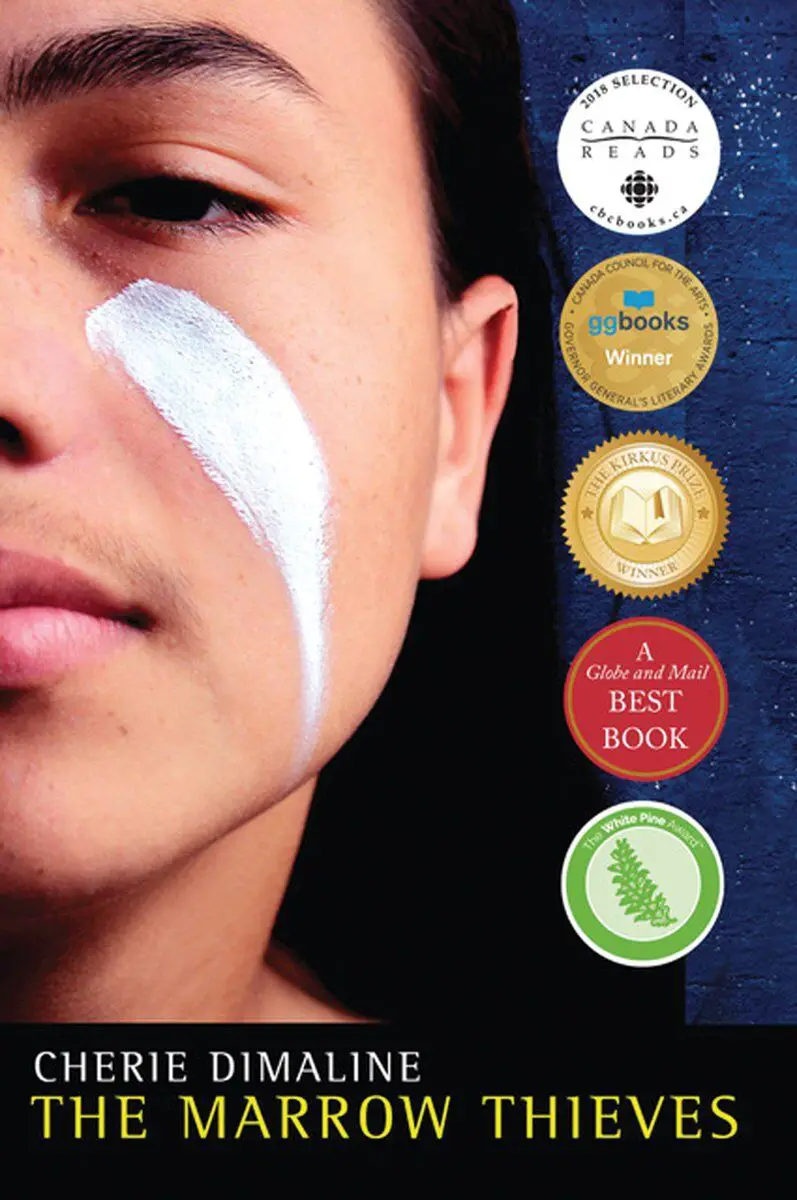 4.6 stars from 40 reviews on Amazon.ca
The Marrow Thieves is a novel that takes place at the end of the world (destroyed by global warming). The indigenous people of North America are being hunted and harvested for their bone marrow, which restores the ability to dream, and now they are fighting, not just to survive but revive their communities.
Precious Cargo: My Year of Driving the Kids on School Bus 3077 by Craig Davidson
4.1 stars from 36 reviews on Amazon.ca 
Precious Cargo is a heartfelt, funny and surprising memoir about one year spent driving a bus full of children with special needs. The author shows us how his evolving relationship with the kids on that bus, each of them struggling physically as well as emotionally and socially, slowly but surely changed his life along with the lives of the "precious cargo" in his care.
The Boat People: A Novel by Sharon Bala

4.6 stars from 18 customer reviews on Amazon.ca
Five hundred refugees from Sri Lanka's civil war arrive on Canadian shores and are thrown into a detention processing center, with government officials and news headlines speculating that among the "boat people" are members of a separatist militant organization responsible for countless suicide attacks—and that these terrorists now pose a threat to Canada's national security. One of them begins to fear that a desperate act taken in Sri Lanka to fund their escape may now jeopardize his and his son's chance for asylum.
Top image: booksandquillsmag.com
 *     *     *
You may also like
…and even more on the BLUE HARE home page.