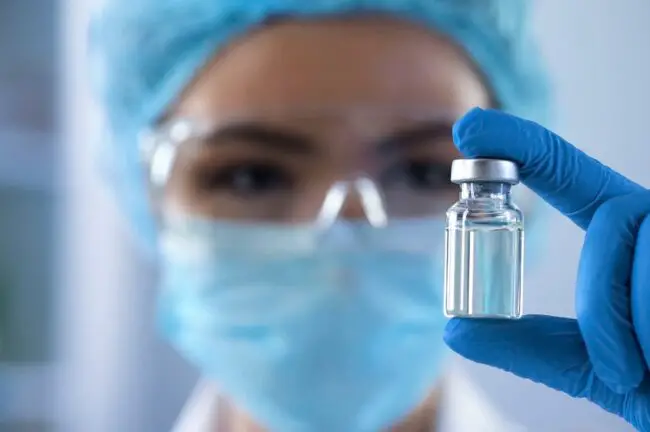 The latest science and technology have come up with some very promising new developments, both in terms of skincare delivery systems and in products.  These developments will continue at an accelerated rate as inventions build upon each other. We believe are truly on the cusp of some major anti-aging skincare breakthroughs, breakthroughs that promise to deliver real results.
The Droplette Micro Infuser
The Droplette is a NASA-backed, physics-powered device that breaks down active ingredients into a micro mist, which is then delivered into the skin via a high-velocity aerosol. The actives are stored in capsules that each contain the daily dose of a dermatologist-developed formulation.
Pedigree
The device's inventors, MIT-trained Dr. Madhavi Gavini and Dr. Rathi Srinvas, came up with the idea after attending a rare diseases conference.  They initially invented the device for a condition called epidermolysis bullosa, a genetic condition for those with skin so fragile that open wounds cannot be treated with ointments or dressings.  When they saw how efficiently their device delivered ingredients without touch, they realized it could also target wrinkles, fine lines, hyperpigmentation and dryness.
————————-
————————-
How it works
The Droplette helps your skin absorb topical ingredients without needles. In fact, some users maintain that this product takes the place of injectables.  Essentially, Droplette turns skincare ingredients into a super-fine mist that has particles 10,000 times smaller than other misters, so they can more effectively penetrate the skin.  The product comes with collagen capsules, retinol capsules, and glycolic acid capsules—all of which are clinical-strength and approved by dermatologists. Available at Droplette and Nordstrom.com
Noble Panacea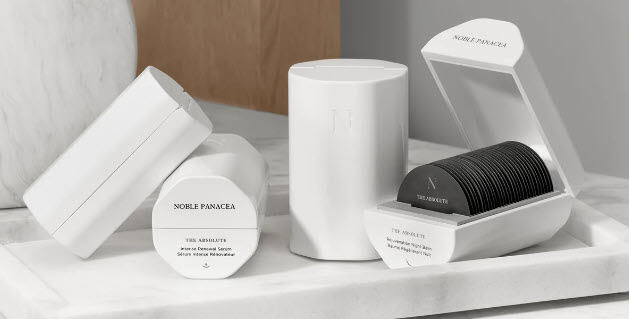 Noble Panacea products come in individually portioned dosages of active ingredients that stay fresh in aluminum packaging.  The product is based on technology called "Organic Super Molecular Vessel", which is 10,000 times smaller than a skin cell and can penetrate the dermis (top layer of skin) to deliver regenerative, healing ingredients.
Pedigree
The founder of Noble Panacea is Sir Fraser Stoddart, a British professor who was awarded the 2016 Nobel Prize for chemistry for the invention of the "Organic Super Molecular Vessel" that forms the basis of his skincare line.
How it works
Noble Panacea products work by delivering active ingredients precisely into skin cells, improving their potency.  The "Organic Super Molecular Vessel" can be programmed to deliver its active ingredients with extreme precision, for a long-term release into the exact location within a skin cell with the perfect timing, control, and sequence.  Similar to pharmaceuticals, skincare has a therapeutic window where a continual and precise dosage is the most potent and effective. Available at bluemercury.com
————————-
————————-
Good Science Beauty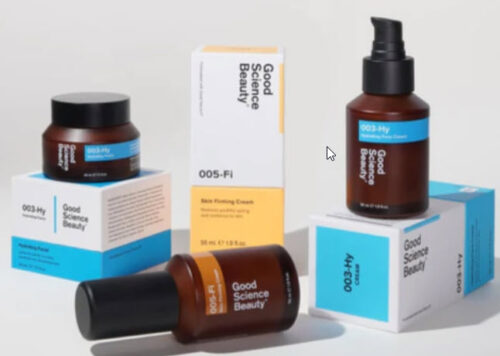 Good Science Beauty is a line of skincare products that uses a naturally occurring mineral, silicon (not silicone, which is man-made) to deliver active ingredients deep into the skin.
Pedigree
Dr. Suzanne Saffie-Siebert, PhD, Good Science Beauty's founder, is a leading expert in drug delivery: the science of transporting pharmaceutical compounds to their target site in the body in order to make them safer and more effective. She has spent decades researching the needle free delivery of medication. Her SiSaf laboratory, staffed by PhD researchers, develops prescription drugs for gene therapy.
How it works
Good Silicon+®, Dr. Saffie-Siebert's patented formula, is made of skin-friendly natural silicon, lipids, and amino acids. It wraps around ingredients to protect them from oxidation or degradation and keep them in their active, effective form. Silicon is the second most abundant element in the earth's crust and is an important trace element in the human body. Available at goodsciencebeauty.com
111Skin Reparative Beauty Dose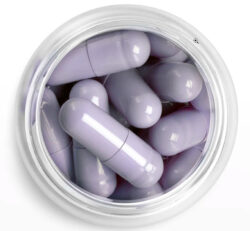 111SKIN Reparative Beauty Dose is a new and improved full-spectrum antioxidant supplement. As with the capsules taken by astronauts in space, the goal is to support the body in fighting damage at the cellular level.
————————-
————————-
Pedigree
The founder of 111SKIN is London-based plastic surgeon Dr. Yannis Alexandrides.  He has spent years working with scientists responsible for the well-being of astronauts—the people who encounter more intense doses of the same radiation and pollution responsible for skin damage back on Earth. Together, they developed 111SKIN's patented NAC Y² formula, a high-performance blend of peptides and antioxidants to stave off the signs of aging.
How it works
Best used as a complement to a healthy diet, Reparative Beauty Dose contains vitamins and minerals such as Vitamins A, C, and E to encourage all over radiance, increase cell turnover, and discourage dryness. Coenzyme Q10 neutralizes free radicals to better protect the production of collagen and elastin, which keep skin bouncy and firm. And NAC (aka N-acetylcysteine) boosts levels of glutathione—the "master antioxidant" responsible for maintaining the protective functions that healthy skin needs.  Find 111SKIN at Neiman Marcus.
 *     *     *
You might also like…
Go to the Blue Hare home page to discover more articles for fabulous women.
————————-
————————-