If you're busy Marie Kondo-ing your home should you care about Black Friday? Yes, Blue Hare woman, you should. Many of us are living with appliances we bought for our first homes, or at least a decade ago. So picking up a vacuum that will do all the work while we binge watch Bodyguard using our new streaming device, cozy in our new cashmere wrap…well, you can see why Black Friday is not just for the jumbo-sized TV crowd.
Instead of heading out at midnight to battle hundreds of others for some coveted item we will snuggle in bed, hovering over a few Amazon pages, finger poised above the Add to Cart button.
Amazon's  "Black Friday Week" started on Friday, November 16. The very best "door buster" deals, however, will come a week later on Thanksgiving Day and Black Friday. We made our wish list and will be checking it twice. You might find a thing or two yourself. And we won't have to fight over them in the store aisles, either. Heaven.
Revlon One-Step Hair Dryer & Volumizer, $54.99
4.3 out of 5 stars * 2,046 customer reviews
What it is:
It's a round brush and a blow dryer in one.
Why we like it:
This concept is not a new one. The problem with most round brush/blow dryer combinations is that there is not enough volume in the dryer to blow your hair dry. So you end up partially drying your hair with a regular dryer and then using the brush/dryer. But the Revlon One-Step is different. Because the brush has so much power, you can blow dry in less time than a regular dryer; because the brush is big, you get smooth, salon-quality blow outs.
L'Oréal Steampod Professionnel 2.0 Hair Straightening, $339.95
4.6 out of 5 stars * 18 customer reviews
What it is:
It's a professional hair straightener flat iron that uses steam instead of dry heat to straighten and smooth your hair.
Why we like it:
If you like frizz-free, beautifully conditioned hair, this is your go-to tool. Sure, there are very good, ceramic plate flat irons out there but they use dry heat to straighten. Over time, repeated use of a dry heat flat iron can dry out your hair. For regular use, if you want to keep your hair in tip-top condition, you need an iron that uses steam. But steam will frizz my hair, you are saying. Not a bit! In fact, your hair will be straighter and shinier than you can ever get with a regular flat iron. While it's true that the L'Oréal Steampod is bulkier and heavier than a flat iron (it has two cords and a little reservoir to hold distilled water) the results are so worth it!

FIT KING Shiatsu Foot Massager with Heat for Foot Relax and Fatigue, $119.99
4.7 out of 5 stars * 17 customer reviews
What it is:
It's an electric foot massager machine with a 15-minute timing feature that turns it off automatically. (The timer is important because you'll find this device so relaxing you won't be awake to turn it off yourself.)
Why we like it:
Can you imagine having a foot masseuse at your beck and call? Someone who would warm your feet and then massage them with experienced hands? This Shiatsu Foot Massager is the next best thing. It provides a deep kneading, rolling and shiatsu massage experience from toes, arches to heels. There are two heat levels. It helps poor circulation and relieves and relaxes tired feet after a long day. Forget putting your slippers on when you get home—you will want to put your feet straight into this foot massager.
Mia Smart Sonic Cleansing Face Brush, $199.00
3.7 out of 5 stars * 1,311 customer reviews
What it is:
It's a facial cleansing and exfoliating brush.
Why we like it:
Let's face it. Most of us don't remove our makeup properly, particularly if we're tired or a little tipsy. Not to worry! Just put your cleanser on, hold this revolving brush against your skin and let it do all the work. It removes makeup six times more effectively than hands alone. After one week, skin appears more radiant, glowing, and smoother. Additional attachments sold separately help firm skin to reduce signs of puffiness around the eyes. You can even link your Mia Smart with the Clarisonic app and access expert recommended routines personalized to your skin's needs.
Etekcity Digital Body Weight Bathroom Scale with Body Tape Measure, $18.88
4.5 out of 5 stars * 6,099 customer reviews
What it is:
This bathroom scale gives a reliable reading in an instant with measurements in pounds or kilograms up to 400 lb (180 kg). Its four high-precision sensors deliver readings within 3 oz accuracy, cleanly displayed on an easy-to-read LCD screen.
Why we like it:
This scale is a clean and effortless weigh to keep track of our weight. Many reviewers commented about weighing themselves before going to a medical exam and found that their weight accurately matched the professional scale in their doctor's office.
Cashmere at Lord & Taylor
What it is: Good quality cashmere sweaters
Why we like it: We like the quality of Lord &Taylor cashmere; it is soft and has a nice weight at an affordable price point (for cashmere). There are dozens of styles and a range of muted colors, so there are plenty of options for all body shapes and skin tones. This year there are plenty of sweaters with fun sleeves—ruffled, bell, balloon, and tied—so with Black Friday discounts we can buy something trendy without breaking the bank. Lord & Taylor had a pre-Black Friday sale with prices on cashmere slashed by half or more. It's worth checking back to see if they repeat that on Black Friday. For something a bit more fashion forward look at Bloomingdale's collection. Their pre-Black Friday discounts weren't as deep as Lord & Taylor's but they have some novel styles. 
This is also a good time to pick up a cashmere scarf or wrap that you'll use all winter. And when you're traveling on a train or plane an oversized scarf can protect your from the chill of controlled environments.
FOWNES Women's Cashmere Lined Lambskin Leather Gloves, $17.90 – $38.90
What it is: Soft, lined leather gloves with touchscreen fingers
Why we like it: This is the glove for anyone who lives through cold winters. Cashmere lining is incredibly effective at keeping your hands warm with a sleek profile. Now they come with smart fingers that connect with the touchscreen on your tablet or smartphone. No need to remove your gloves in subzero weather to dial a number or click an app.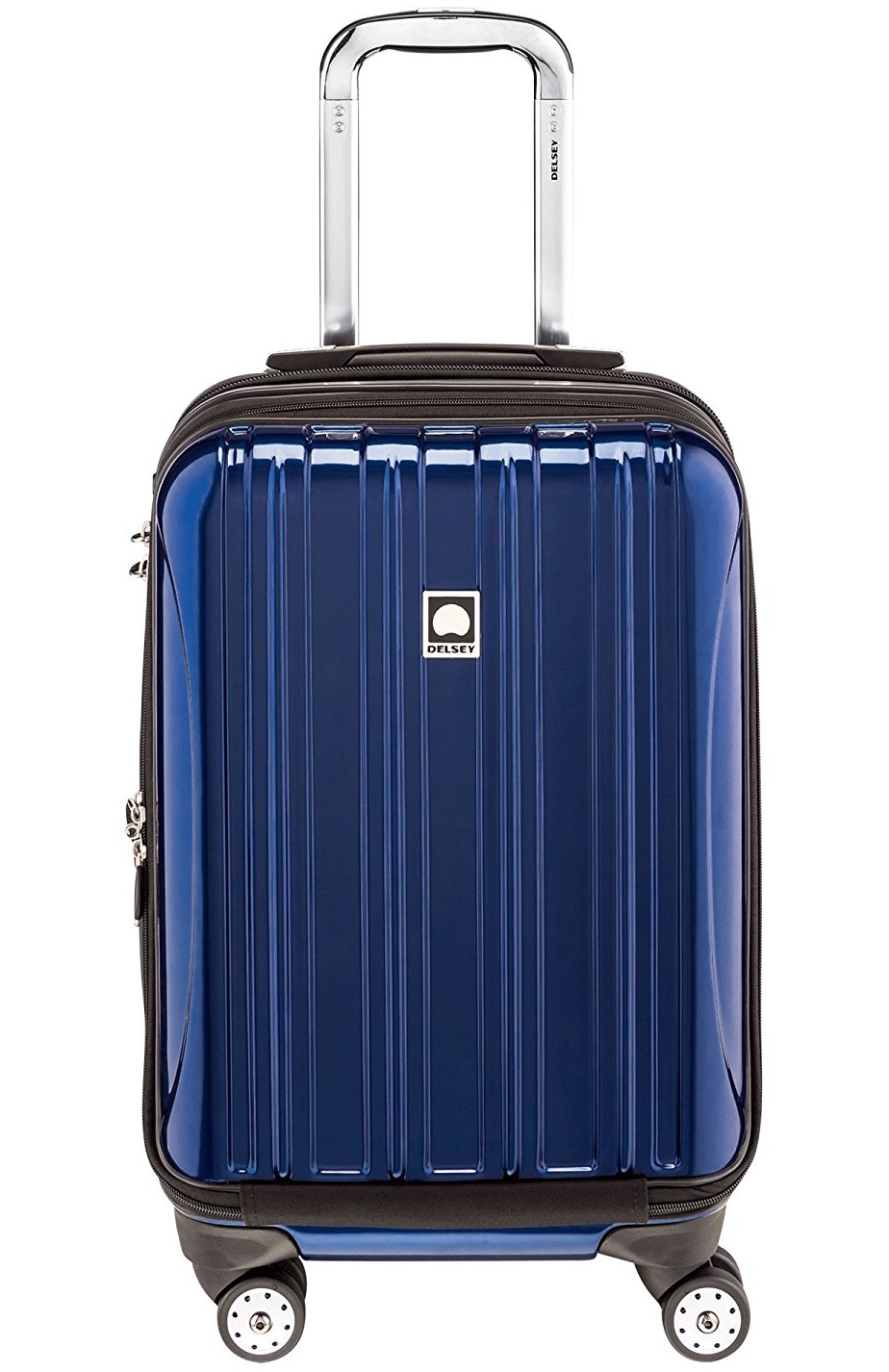 Delsey Luggage Helium Aero, Carry On, Cobalt Blue, $112.96
4.2 out of 5 stars * 680 customer reviews
What it is:
It's a breeze to travel with this stylish carry-on bag. The double spinner wheels make it easy to maneuver through busy airports and down crowded aisles. Two large fully-lined compartments with plenty of pockets make packing much easier. And, it expands up to two inches so you have space to stash away souvenirs. Overall dimensions: 21.25 x 11.25 x 14.5 inches
Why we like it:
Besides being extremely light and easy to travel with, this stylish bag comes in loads of colors: red brick, peony, titanium, teal, and brushed charcoal, to name but a few.
Samsonite Winfield 2 Hardside 20″ Luggage, Charcoal, $89.38
4.1 out of 5 stars * 842 customer reviews
What it is:
This light (6.7 pound) carry-on bag has plenty of pockets, multi-directional spinner wheels, and side-mounted TSA locks.
Why we like it:
We love that it's so light and easy to pull, with pockets that help organize our travel and built-in locks for that added layer of protection. It also comes in a range of colors so we can express our individuality.
Bose QuietComfort 35 (Series I) Wireless Headphones,
$329.00
4.4 out of 5 stars * 4,142 customer reviews
What it is:
These headphones cancel out noise like no other, making quiet sound quieter and music sound better. With convenient wireless connectivity, their 20-hour battery life takes us through even the longest long-haul flight.
Why we like it:
It's heavenly to be able to truly relax into a long flight and cocoon away from that talkative neighbor or that crying baby in the next row. Start your vacation early with these on your head.
Instant Pot 6qt. $99.95; 3 qt. 79.95; 8 qt. $139.95
4.5 out of 5 stars * 28,237 customer reviews
What it is:
A multi-purpose cooker that combines seven kitchen appliances in one: pressure cooker, slow cooker, rice cooker, steamer, sauté, yogurt maker and warmer.
Why we like it:
Millennials love the Instant Pot, and for good reason. Anyone who has steered clear of pressure cookers because of cautionary childhood memories (that rattling gauge as effective as any Edgar Allen Poe device in instilling terror that the lid will blow off) will enjoy this newfangled retooling. Dinner can be ready in less than an hour, and you can sauté the vegetables or brown meats before cooking the final product under pressure. Or use the slow cooker feature, utilizing the same sauté/browning functions before setting the timer for a good long simmer. And at the end you will only have one pot to clean. Reason enough.
Breville Stainless Steel Smart Oven Pro, $268.95
4.6 out of 5 stars 1,515 customer reviews
What it is:
The most popular countertop oven with multiple functions. Convection powered. The walls on the inside of the oven feature a non-stick coating for easy cleaning.
Why we like it:
Often when cooking for one or two people heating a large oven seems like a waste of energy—and it is. A good countertop oven can cook small pans of lasagna, bake potatoes and other vegetables, toast multiple slices of bread, bake a small batch of cookies or muffins, and turn a frozen pizza into a crispy, gooey delight. The convection feature cuts cooking time by a third. The oven is also nice to have on hand when preparing for a large dinner—a place to heat Aunt Millie's sweet potato casserole when the oven is full of turkey. The Breville Smart Oven Pro is a powerhouse with the added advantage of an interior light so you can keep an eye on your handiwork.
Nespresso Vertuo Coffee and Espresso Machine Bundle with Aeroccino Milk Frother by Breville, Chrome, $161.99
4.4 out of 5 stars * 985 customer reviews
What it is:
An automatic coffee and espresso machine that brews barista grade single serve coffee or espresso at the touch of a button.
Why we like it:
With this versatile coffee and espresso machine, we can quickly brew any of five different single serve coffees when company arrives, or when we're on our own, settling into our day–Espresso (1.35 oz.), Double Espresso (2.7 oz.), Gran Lungo (5 oz.), Coffee (7.7 oz.) and Alto (14 oz). Coffee capsules make it easy to brew the perfect cup.  And we never have to wait long as this machine heats up in only 15 seconds and saves energy by automatically shutting off nine minutes after the last cup is made. George Clooney not included.
Ninja Professional 72oz Countertop Blender, $66.49
4.3 out of 5 stars * 2,620 customer reviews
What it is:
A powerful blender with six blades. It crushes ice faster than a standard blender, and its generous 72 oz. size can reduce the need to make batch after batch.
Why we like it:
It's a breeze to make healthy fruit and vegetable smoothies with this blender, as well as blend soups, puree vegetables, and whip up tasty cocktails. If it's time to replace an old blender Black Friday is a good time to make the swap, and really, there's no reason to spend hundreds for more bells and whistles you probably will never use.
ChefSteps Joule Sous Vide, 1100 Watts, $179.00
4.4 out of 5 stars * 1,271 customer reviews
What it is:
An immersion tool that heats water quickly for sous vide cooking and maintains the heat at a constant temperature.
Why we like it:
Sous vide cooking, in which food is placed in a BPA-free plastic pouch and cooked in water at an accurately regulated temperature, was developed in high-end restaurants and soon became popular in home kitchens because it cooks food to the perfect final temperature. The end result is smooth, almost silky, perfectly cooked meat, fish, vegetables, and foie gras (for those special occasions). The Joule is controlled by an app, unlike its competitors, which use mechanical dials. We like it for its efficiency, speed, and style.
KitchenAid Artisan Mini Series Tilt-Head Stand Mixer, 3.5 quart, $189.99
4.5 out of 5 stars * 289 customer reviews
What it is:
The KitchenAid Mini is 25% lighter with a 20% smaller footprint than its larger cousin, yet powerful enough for nearly any task or recipe. It is compatible with all attachments and comes in many colors and finishes.
Why we like it:
If you have gazed longingly at the gorgeous KitchenAid mixers on just about every TV cooking show, put this one on your Black Friday list. We like the smaller size–it works better in most kitchens and you will use it more because of that. You'll still feel like you're driving a Rolls Royce when you are whipping up a batch of cookies or a lemon-elderberry cake.
Crock-Pot 3-in-1 Multi-Cooker, Stainless Steel, $89.99
4.9 out of 5 stars * 19 customer reviews
What it is: A slow cooker with three functions: brown, slow cook, and bake.
Why we like it: We like slow cookers for cooking long, slow braises in the winter, and find it's useful in summer to make chili or pulled pork without heating up the kitchen. This new Crock-Pot improves upon its fine predecessors by swapping out the "crock" insert for one that can be used to sauté onions and brown meats before adding all ingredients and cooking. One of the most important features of this Crock-Pot is the timer—after the programmed cooking time it will automatically switch to warm.
NuWave Brio Air Fryer, Black, $99.99
4.1 out of 5 stars 440 customer reviews
What it is:
Air fryer cooks foods evenly and quickly without all the grease.
Why we like it:
If you're craving some fried chicken or French fries but don't want all those calories and bad fats, this air fryer is here to help–it's the healthier way to make delicious fried food.
Dyson Ball Animal Upright Vacuum – Corded, $339.80
4.2 out of 5 stars * 113 customer reviews
What it is:
The Dyson vacuum retooled into a slimmer, easily navigable upright.
Why we like it: Dyson vacuums are powerful cleaners, and for pet owners, one of the few tools that will reliably pick up pet hair. The newish Dyson Ball floats on a spherical base, making quick turns around furniture much easier than other models. Dysons are expensive, which is why it's on our Black Friday wish list.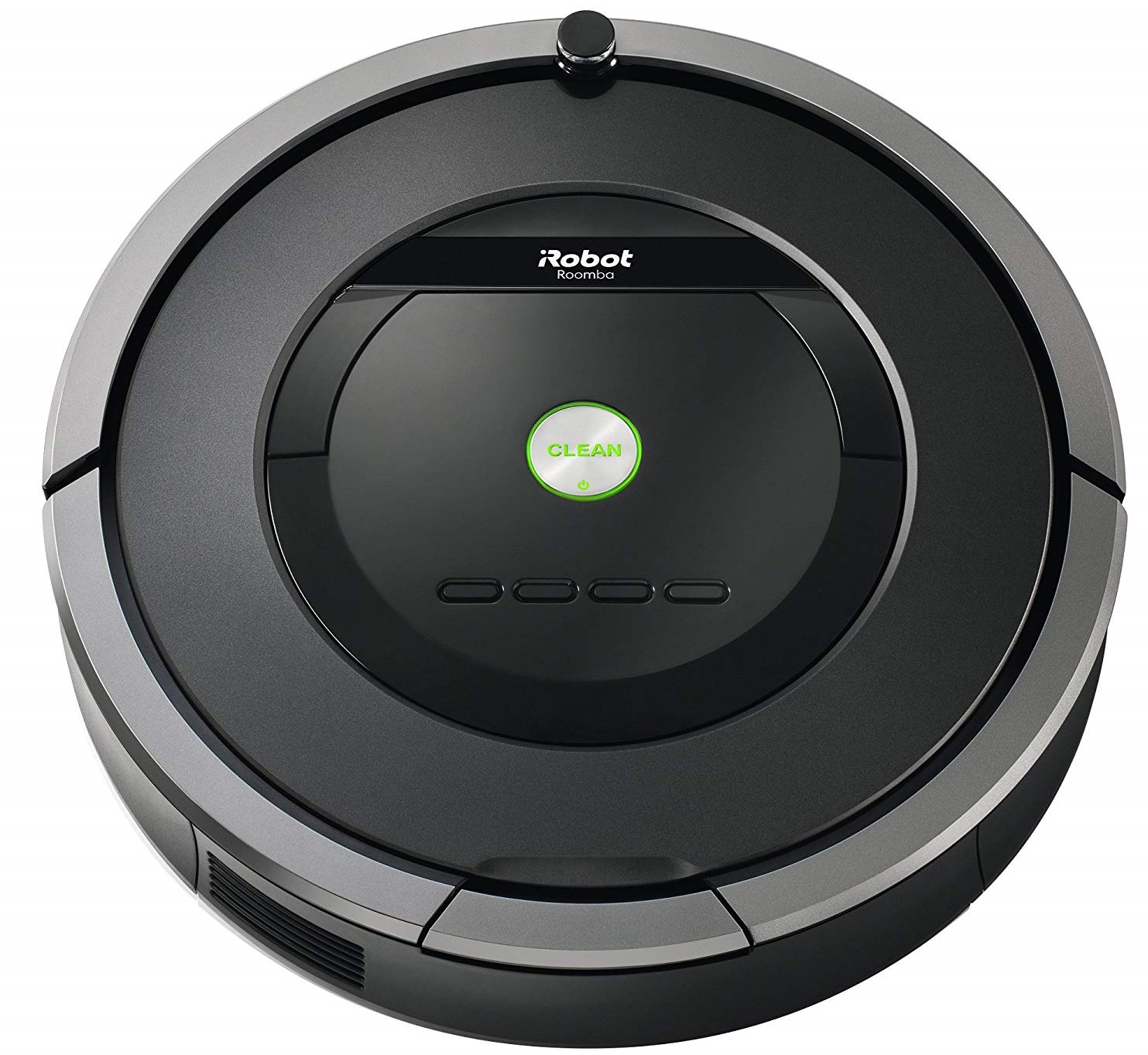 iRobot Roomba 801 Robotic Vacuum, $349.00
4.6 out of 5 stars * 13 customer reviews
What it is:
A compact, computerized vacuum cleaner that automatically guides itself around your home.
Why we like it:
We love a clean home but do not always have the time, or the mood, to do the work. We like to power this vacuum on when we leave the house and come back to a spotless environment. (May the cat beware.)
Roku Ultra | 4K/HDR/HD Streaming Player, $89.62
4.3 out of 5 stars * 1,779 customer reviews
What it is: A little box that attaches to your television to give you access to streaming services like Netflix and Amazon Prime.
Why we like it: There is so much excellent original programming on Netflix, Amazon, Hulu and others that offer a real alternative to cable. This upgraded version of the simple Roku has an easy-to-use remote with select voice commands. It also comes with headphones for private listening
Roku Express | 5X More Powerful HD Streaming, $29.88
4.3 out of 5 stars * 4,673 customer reviews
What it is:
A basic remote streaming device.
Why we like it: It's a simple, cost-effective solution for accessing a broad choice of streaming options, and 5x more powerful than the original.
LG Electronics 22-Inch Class Full HD 1080p LED TV (2017 Model), $116.99
4.1 out of 5 stars * 316 customer reviews
What it is:
A 22-inch high-definition television.
Why we like it:
It's a nice size for tucking into a kitchen corner or guest room, with excellent picture quality, full HD, and LED backlighting.  Watch the morning news while your coffee is brewing or a sappy old B movie when you're chopping onions. No one will know why you're crying.
DBPOWER Portable Car Jump Starter Battery Booster and Phone Charger with Smart Charging Port, $69.99
4.5 out of 5 stars 2,955 customer reviews
What it is:
A portable car jump starter that will start your car up to 20 times with 600 amps of peak current and heavy duty clamps and cables, yet is compact enough to store in your glove compartment.
Why we like it:
There are few instances more frustrating than getting into your car, only to discover that the engine won't turn over. With this portable car jump starter, there's no need to flag down a good Samaritan for help. And Albert, our best mechanic, was impressed with the 3-year warranty.
Wisdom Panel 3.0 Breed Identification DNA Test Kit | Canine Genetic Ancestry Test Kit for Dogs, $79.77
4.1 out of 5 stars * 2,483 customer reviews
Amazon's Choice for "dog DNA test"
What it is:
A simple genetic testing kit to learn more about your dog's DNA, ancestry, and breed in as little as two weeks.
Why we like it:
We love our crazy rescued dogs but their mysterious origins leave us in the dark about potential health and behavior issues. This kit requires just a simple cheek swab of your dog at home and then tests for over 350+ breeds and varieties to provide the most accurate identification of breeds currently available. This information can be very helpful in working with a veterinarian to develop training, nutrition, and long-term healthcare plans. Good for both Fido and you.
Fitbit Charge 2 Heart Rate + Fitness Wristband, Black $119.96
4.1 out of 5 stars * 17,510 customer reviews
What it is:
A heart rate tracking device that records steps, distance, calories, floors climbed, and active minutes as well as the quality and quantity of sleep at night—deep, light, REM and awake.
Why we like it:
We love it for giving us a better sense of key aspects of our day—how much we sleep, how many calories we've burned, and how much aerobic activity we've done—so that we can implement positive lifestyle changes. For those who want a simpler device, the Flex 2 is a slimmer version of the original, with similar functions: steps, calories, and sleep tracking.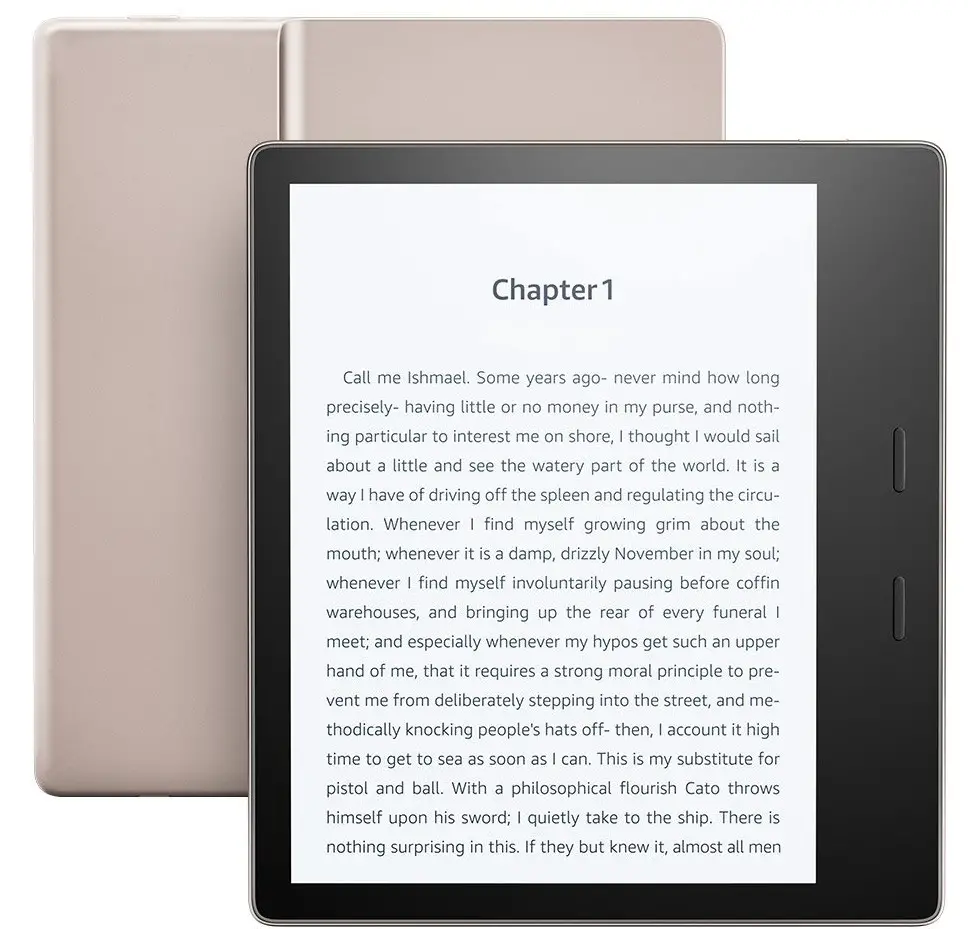 All-new Kindle Paperwhite – Now Waterproof with 2x the Storage, $129.99
4.2 out of 5 stars * 271 customer reviews
#1 Best Seller in Kindle E-readers
What it is:
Newly released, this is the thinnest, lightest Kindle Paperwhite yet.
Why we like it:
This Kindle makes reading a pleasure with its highly visible and size-adjustable text on a paper-like screen, something we find ever more useful since our eyesight is not what it once was. We love the ability to look words up in the dictionary and to highlight key passages for later review. And, since it can store literally thousands of books, it is the perfect travel companion.
Blue Hare is an Amazon affiliate so we make a few cents on purchases made through the links on this page. It helps us keep the lights on. You can help by adding any products you like to your cart now, then decide whether to buy them later. Thank you for supporting Blue Hare.