Mother's Day is just around the corner, so we scouted out some products for pampering, something mothers of all ages deserve. So moms, forward this article to your children or print it out with your favorite items circled. Tuck it conveniently into pockets and purses. And don't forget to leave it lying around for your other half to stumble upon. But why wait? Go ahead, treat yourself—you deserve to put your feet up, too.
How does this sound to you: a fragrant body scrub that promises to turn an "everyday routine into a more meaningful ritual?" The Ritual of DAO Body Scrub by Rituals is made with ultrafine Chinese bamboo particles and a rich cream base that gently, yet effectively, removes dead skin cells while hydrating skin. This scrub is enriched with calming white lotus and nourishing yi yi ren extract, renowned for its soothing, anti-inflammatory properties. Green tea helps tone and moisturize dry skin. You'll feel as fresh as a newborn baby. The Ritual of DAO Body Scrub by Rituals, 13.1 ounces, $29.00. Buy on Amazon.com.
Lounge around on Sunday morning in this 100% organic cotton kimono from Susannah Cotton, with your favorite cup of tea and newspaper in hand. Not only are they simple, bold, and elegant, the light, breathable cotton makes these gowns incredibly comfortable to wear.  Susannah Cotton designs are carved from hard wood by hand, using block-printing techniques to create subtly different patterns with every length of cloth, so every dressing gown is unique. The gowns are not only individually unique—each design is also limited—so when you own one of these dressing gowns you own something truly special. Perfect for Mother's Day. The robes come in one size that fits 6-14 (USA)/10-18 (UK). Kimono Robe, $74.95. Buy direct from Susannah Cotton.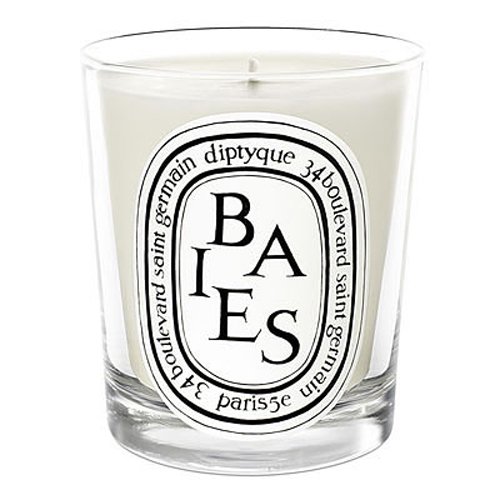 Let the scent of Diptyque candles transport you to the historic and stylish Saint-Germain neighborhood in Paris. The Baies candle is one of our favorites with its scent of roses and sweet black currant leaves. After burning for a few hours the scent will linger for the rest of the day. Or, as one reviewer writes, "It fills up my little apartment with happiness!" Diptyque Baies Candle, 6.5 ounces, $65.00. Buy on Amazon.com.
This gold stoneware lotus flower candle holder from CB2 will turn any room into a sanctuary. The lotus flower has long been associated with purity and beauty in Buddhism and Hinduism.  Ancient Egyptians associated the flower with rebirth and the Sun. This versatile holder separates into two pieces: one to hold a pillar candle and the other for a votive or tea light. Lotus Flower Candle Holder, height: 2.5," diameter: 8.75," $19.95. Buy at CB2 stores or online.
5.  Luxembourgers macarons from L.A. Burdick
We love anything from L.A. Burdick Chocolate, but for Mother's Day we wanted something special, like these traditional Swiss-style macarons. While French macarons are made with a cold meringue, the Swiss method calls for the sugar and eggs to be whisked together as they heat over a double boiler, resulting in a texture that's a balance between crunchy, chewy, and moist. Luxembourgers are filled with all-natural buttercream, chocolate ganache, or fruit jam. We couldn't decide where to begin: chocolate, pistachio, hibiscus, lemon and blueberry, chocolate and orange, or coffee. Luxembourgers macarons from L.A. Burdick, box of 12, $30.00. Buy on burdickchocolate.com.
When Coco Chanel launched her first fragrance, Chanel N°5, in 1921, few would have predicted it would one day be the most recognized name in perfumes. Today the smallest 7 ml bottle of the perfume costs $130. What is the secret to its enduring popularity (and high cost)?  Flowers. Many flowers. About 1,000 jasmine flowers and 12 Rosa centifolia roses grown in Pégomas, France, are needed for each ounce. (Read about the exacting process on The New Yorker's website.)  Now you can bathe in the scent, literally—it's available as a bath soap, which marries the rose and jasmine that compose No. 5's floral bouquet. The formula includes notes of ylang-ylang, neroli, sandalwood, bourbon vetiver, and vanilla and leaves skin soft, smooth, and subtly perfumed. Chanel N°5 The Bath Soap, 5.3 ounces/150g, $26. Buy at Barneys or on chanel.com.
Kiehl's is a familiar name, and it should be—the company began as an apothecary in New York's East Village in 1851. Since then its skincare product line has expanded, always with ingredients drawn from nature and science. Its new product, Ginger Leaf & Hibiscus Firming Overnight Mask, must have been formulated with us in mind.  It is an overnight face mask that delivers smoother skin for a younger complexion. This indulgent velvety cream mask is formulated with hibiscus, a flower that closes during the night to preserve its nectar, and ginger leaf to soften the look of fine lines. Customers agree, with one writing, "My skin has never looked better and the smell is absolutely amazing." Ginger Leaf & Hibiscus Firming Overnight Mask, 3.4 ounce jar, $54.00. Buy on kiehls.com.
Odacité makes skincare products you'll want to buy for both mom and yourself. It purports to "marry" the best of two worlds—luxurious French skincare and green California living–to create clean, healthy products "sans les toxins." The Ac+R Youthful Glow Facial Serum Concentrate is made with essential oils, rose oil, and antioxidant-rich acai to smooth and firm skin and address all aspects of skin aging—wrinkles and firmness, tone, texture, and hydration. The acai berry boasts the highest antioxidant power in the world. And rose oil is famous for its anti-aging properties of cell oxygenation and capillary reparation (and in aromatherapy it's known to be a powerful aphrodisiac). So many ways to make mom feel youthful.  Odacité Ac+R Youthful Glow Facial Serum Concentrate Acai Berry & Rose Oil Skin Aging Prevention Beauty Elixir, 0.17 ounces, $55.00. Buy on Amazon.com.
Cloak yourself in the tropics, like Gaye Straza, creator of the Kai fragrance. Having spent her youth vacationing in the tropics she decided to create a personal fragrance that would embrace the exotic white flowers she loved. Working tirelessly with a small boutique fragrance house, Straza developed Kai. The first time she wore the scent, she was stopped by a beauty editor on Madison Avenue, who asked where she could buy it. And the rest is history. Named after the Hawaiian word for "ocean," Kai will please any mom who loves floral scents. Its signature notes are built around tropical gardenia, jasmine, lily, and white musk. These plant-based products are free of parabens, sulfates, and phthalates and are elegantly presented in recyclable packaging. The body lotion contains safflower seed oil, shea butter, and vitamins a, c, & e. Kai Body Lotion, 8 Ounces, $26.00.  Buy on Amazon.com.
Help mom revive a rare and, in these often-hectic times, forgotten pleasure—soaking in a luxurious hot bath. Officina Profumo-Farmaceutica di Santa Maria Novella, based in Florence, is one of the oldest active pharmacies in the world– an establishment that is 600-years-old and counting.  Their carefully crafted bath salts are a delight, guaranteed to sooth away fatigue and leave skin pleasantly scented by a pleasing melograno (pomegranate) fragrance.  Just add five spoonfuls to hot bath water. Santa Maria Novella Melograno Bath Salts, 500g-17.6 ounces, $55.00. Buy on smnovella.com.
A little story about Santa Maria Novella: Established by Dominican friars in the early 13th century, the monastery grew medicinal herbs and dispensing balms and other herbal remedies. When the Black Death struck in the mid-14th century, wiping out 70% of the population, the monks made a rosewater distillate to use as an antiseptic to disinfect homes. Named Acqua di Rose, it's still available as an astringent toner and perfume.  Later in the early 16th century, Catherine de Medici commissioned a special perfume to commemorate her marriage to Henry II, the future king of France. Named Acqua Della Regina (Water of the Queen), this unique scent of bergamot and aromatic spices is still available—just ask for Acqua di Santa Maria Novella. And the rest is history.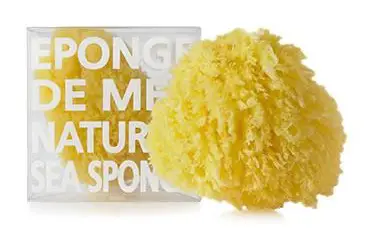 These 100% natural sea sponges from Compagnie de Provence make any bath feel luxurious. Soft and absorbent, they are perfect to use with a gentle soap or cleanser. In these times of heightened eco-consciousness, Mom will appreciate that all sponges are harvested in the Caribbean with great respect for the seabed. The divers hand cut them without pulling them up so that the base remains intact and so that each sponge can quickly regenerate.  No two sponges look alike–each one is unique. Like mom. Compagnie de Provence Natural Sea Sponge, $20.00. Buy at compagniedeprovence-usa.com
Take it from us, this is a Mother's Day gift mom will welcome but probably wouldn't splurge on for herself. The LUNA 2 facial cleansing brush unclogs pores and removes up to 99.5% of dirt, oil and makeup residue. By gently exfoliating dead skin cells, it improves the absorption of skincare products. Its reverse anti-aging side uses lower-frequency pulsations to visibly reduce fine lines and wrinkles, as well as leave the skin looking firm and lifted. Attractively packaged with a smart Swedish design. According to one reviewer, "My skin is cleaner, smoother, and less congested than it has been in years. If you are on the fence, I encourage you to try it. You will not regret it."  LUNA 2 Personalized Facial Cleansing Brush, $199.00 on Amazon.com.
Flowers are always a nice gift, but they will look much better in this modern white stoneware vase/planter from CB2, sister company of Crate & Barrel, that specializes in affordable modern furniture and décor. The bennie low vase-planter sports a mid-century architectural design (think Buckminster Fuller) and a low profile with a wide opening. Give alone or—better—fill with peonies and roses. Earthenware, 8" diameter, 5" high.  bennie low vase-planter, $19.95, on cb2.com.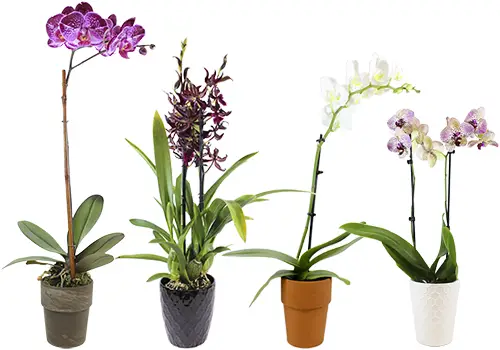 Nothing says "luxe" like orchids. An orchid is a splendid and unexpected gift and make any space (and its occupants) look more refined and elegant. You don't need to break the bank or make a trip to the Amazon to give one as a gift. Trader Joe's carries them at a very affordable price. And with more than 450 Trader Joe's stores nationwide this special gift is within reach of most Americans. But if you can't find an orchid there, ProFlowers will deliver one to mom's door. About 22-24″ tall, the blooms will last 8 to 12 weeks with proper care. Potted Double Stem Kaleidoscope Orchid, $46.99 at proflowers.com. Phaleonopsis Orchids, $12.99 at Trader Joe's stores.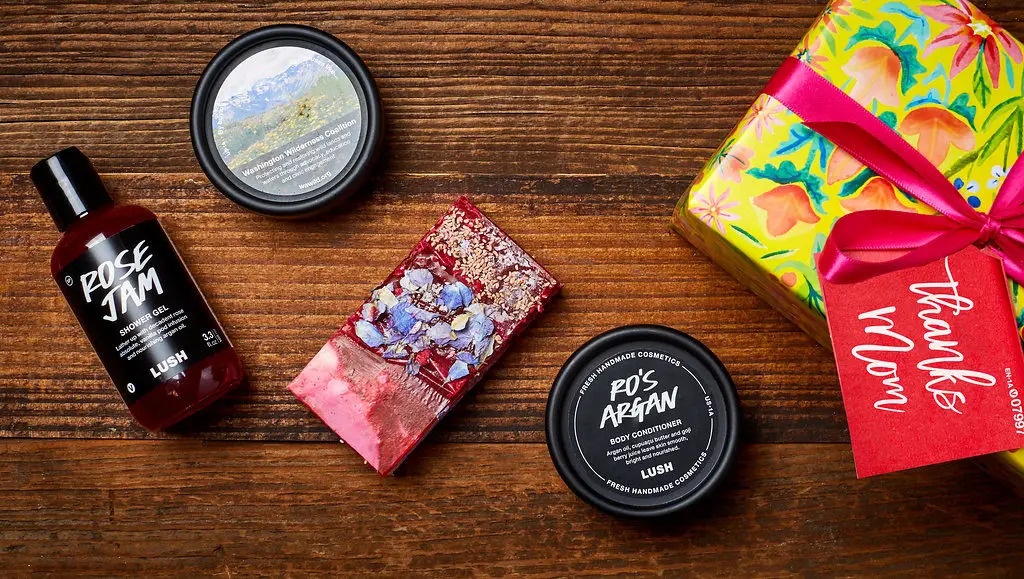 Mark Constantine and Liz Weir started out in Poole, England, in the 70s with a passion for creating hair and skin products using only fresh and natural ingredients. With time they approached Anita Roddick of The Body Shop, believing they had much in common, ultimately becoming its biggest supplier. Fast forward to 1995. Now in Vancouver for their new venture, LUSH, they're creating a range of bath and skincare products that are fragrant yet gentle enough to be safe for use during pregnancy. The limited edition Thanks Mom collection for Mother's Day is filled with four beautifully scented treats–Rose Jam Shower Gel, Ro's Argan Body Conditioner, Raspberry Milkshake soap, and Charity Pot Body lotion, a hand and body lotion that softens skin and warms hearts. Mom will appreciate that 100% of Charity Pot's purchase price (every single penny minus taxes) goes into the Charity Pot fund, with donations made to help environmental, humanitarian, and animal rights charities. What better way to say Thanks. Mom.  Thanks Mom Gift Collection, from LUSH: fresh handmade cosmetics from Canada, $36.95. Buy at lushusa.com. (Also available in Canada, the UK, and markets worldwide.)
*   *   *
The best gift for mom? A subscription to BLUE HARE Magazine (it's absolutely free).