The complicated, enduring, all-encompassing relationship between a cup of tea and the people of the British Isles is well-documented by authors, poets, and philosophers:
"You can never get a cup of tea large enough or a book long enough to suit me." – C.S. Lewis
"Dad was at his desk when I opened the door, doing what all British people do when they're freaked out: drinking tea." – Rachel Hawkins, Demonglass
"There are few hours in life more agreeable than the hour dedicated to the ceremony known as afternoon tea." – Henry James, The Portrait of a Lady
The British consume 60 billion cups of tea annually, according to the Tea and Infusions Organisation. That's more than 900 cups for every man, woman, and child in the U.K. To the British, tea is a beverage and so much more.  Tea is always offered to guests in one's home, in times of crisis and celebration, and at just about any other time as well. A cuppa is said to solve all problems.  It is a ritual, a comfort, a habit, an ice-breaker, a kindness.  As David Walliams, the British actor and author, writes in his novel for children, Mr. Stink:
"In Britain, a cup of tea is the answer to every problem. Fallen off your bicycle? Nice cup of tea. Your house has been destroyed by a meteorite? Nice cup of tea and a biscuit. Your entire family has been eaten by a Tyrannosaurus Rex that has travelled through a space/time portal? Nice cup of tea and a piece of cake. Possibly a savoury option would be welcome here too, for example a Scotch egg or a sausage roll."
Thirty years ago, one of our editors took her then-boyfriend home to announce to her British parents that he had proposed marriage.  "I'll put the kettle on," were the first words her mother uttered.
Thank Portugal for the British tea tradition
Drinking tea was popularized in the 1660s by Catherine de Braganza, the Portuguese wife of King Charles II.  At the time, coffee was far more popular than tea in Britain, with coffee houses appearing as early as the mid-1600s.  Tea gained in popularity and by 1750 it had become the favored drink of the lower classes. But by the mid-18th century, the tax on tea had reached 119% so it was once again enjoyed only by the aristocracy and the wealthy.
Afternoon tea becomes a social event
Notwithstanding the immutable relationship between the British and their tea, the habit of afternoon tea is a relatively new tradition.  The concept of afternoon tea first appeared around 1840 when Anna, the seventh Duchess of Bedford, would become hungry around four o'clock in the afternoon. The evening meal in her household was served fashionably late at eight o'clock, thus leaving a long period of time between lunch and dinner. The Duchess asked that a tray of tea, bread and butter, and cake be brought to her room during the late afternoon. This became a habit of hers and she began inviting friends to join her.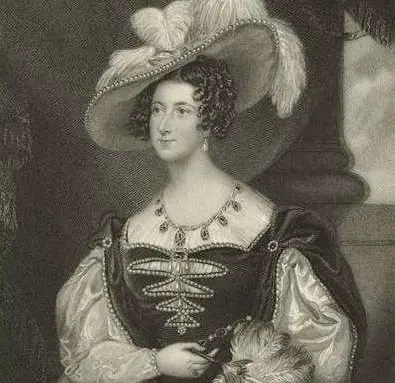 This pause for tea soon became a fashionable social event among the aristocracy. During the 1880s, upper-class and society women would change into long gowns, gloves, and hats for afternoon tea, usually served in the drawing room between four and five o'clock.  Traditional afternoon tea consisted of a selection of dainty sandwiches and scones served with clotted cream and preserves. Tea was typically poured from silver tea pots into delicate bone china cups.  Today, afternoon tea for most Brits is likely to be a biscuit or small cake and a mug of tea…minus the gowns, the gloves, and the silver tea pots.
So, what's in that cup?
Most of the tea consumed in Britain is a blend of Chinese, Indian, and African origin.
China is known as the birthplace of tea. For hundreds of years China produced the only teas known to the western world. With some exceptions—such as Lapsang Souchong, Gunpowder and Keemun—most teas from China are not easily found in the general marketplace.
Indian and Sri Lanka (Ceylon):  India is one of the main tea growers, with 566,660 hectares under cultivation and exporting more than 12% of the world's tea. Sri Lanka has 187,935 hectares under cultivation and accounts for 17% of world exports. The first commercially produced teas were raised from seeds brought from China. By the 1840s, India was producing regular shipments for sale at auction in London, and gradually the planting of estates spread throughout the country from Nilgiri in the south to Darjeeling in the north.  Well known Indian teas are Assam, which is a major growing area, stretching from the Himalayas down to the Bay of Bengal. It is robust in flavor and bright with a smooth, malt pungency.  These teas are used in popular everyday blends because of their full-bodied richness.  Darjeeling comes from a small territory in the north and has a light and delicate flavor and aroma with undertones of muscatel. All crops are very high quality.  In 1972, the island then known as Ceylon reverted to the traditional name of Sri Lanka but retained the name of Ceylon for marketing its teas. Tea is grown on low, middle, and high ground, each producing teas with unique characteristics, and blended in different combinations to produce brisk, full flavors.
Africa, now a major force in world tea, produces teas of high quality and bright color that are used for blending worldwide. Tea producing countries include Kenya, Malawi, Tanzania, Zimbabwe, and South Africa. They produce about 30% of world exports amounting to some 514,742 tons of tea.
Approximately 90% of the popular teas sold in Britain are blends.  For example, the PG Tips box states that its tea is a blend of Assam, African and Ceylon teas but of course, each blend has its own recipe and that recipe is the company's trade secret.
When you hear the term "single-origin" the tea is most likely to be Assam, Darjeeling, Keemun, Yunnan, and Ceylon.  It may be marketed as "first flush", "second flush" or infused with herbs or flowers.  It may also be labeled "orange pekoe," which is not a type but a grade of tea, with the best grades containing only the bud and one or two adjacent leaves.  The "orange" in orange pekoe is sometimes mistakenly believed to mean the tea has been flavored with orange, orange oils, or is otherwise associated with oranges. However, the word "orange" is unrelated to the tea's flavor.
So what do Brits actually drink? The most popular brands of tea in the U.K.
The Telegraph conducted an online straw poll to determine the most favored tea brand in England. Taylor's of Harrogate's Yorkshire Tea topped the list, followed by Twinings Everyday; Clipper, a relative newcomer fairtrade and organic tea brand; PG Tips, which styles itself as "England's No. 1 Tea."; and Typhoo, which is a rich, full-bodied tea. Among those, English Breakfast is the most popular type of tea. The traditional tea habit is facing stiff competition from premium coffees and has responded through innovations and brand extensions.
While the relaxing and luxurious afternoon tea is synonymous with Britain, the country's daily tea habit is generally not that high-minded.  Tea can be grabbed in a mug while getting ready for work in the morning. Hole-in-the-wall establishments will pour a cup to go from a huge urn.  Offices have tea vending machines. (Yes, really.)  Cricket matches have scheduled breaks for tea and sandwiches.  James Bond drinks tea and so does his American sidekick, Felix Leiter.
How sweet you like your tea says something about you.
In England, tea is enjoyed with milk and sugar, or just milk or with lemon or simply served black. The amount of sugar a person puts in their tea may reveal their economic and social status.  A 2015 study cited by The Independent reported that people in the lowest income bracket are twice as likely to take two or more sugars in their tea than those with the highest incomes. In case you're wondering, Yorkshire ("home" to Downton Abbey) is the largest sugar shunner in the nation.
High tea, low tea, cream tea, or tea as dinner?
Even though each of these meals is all about the tea, it's when the tea is served and what it is served with that differentiates one from another.
Low tea is another name for afternoon tea, served around four o'clock and typically comprised of loose tea served in a teapot, scones with cream and jam, delicate sandwiches, and assorted cakes and pastries. It was served on low tables near sofas and chairs. Today traditional afternoon tea is more of a special occasion, served at linen covered tables, the food displayed on a tiered stand.
High tea is not fancy, and is often confused with afternoon tea. High tea was the working man's dinner. The custom originated in the Edwardian days when the upper classes had afternoon tea at 4:30 pm and dinner at 8:00 pm. Working class people did not have time for a leisurely round of snacks between lunch and dinner. They were working in the afternoon and needed a larger meal when they returned home. That meal was often served on a high table, so came to be known as high tea. It consisted of cold meats or meat pies, like Shepherd's pie, fish (pickled salmon), vegetables (potatoes, onion cakes), cakes, and sandwiches. Today many residents of the Britain and Ireland still call their supper "tea."
Cream teas feature scones and cream and jam just as low tea does.  However, cream teas are comprised of only the scones and cream and they are elevated to an art form.  The scones are typically served warm because they have just been baked and the cream is clotted (not whipped).  The Devonshire Cream Tea is famous world-wide and consists of scones, strawberry jam and the vital ingredient, Devon clotted cream, as well as cups of hot tea served in china teacups. Many of the other counties in England's west country—Dorset, Cornwall, and Somerset—also claim the best cream teas.
If you find yourself in England…
When in England there are many ways to share the Brits' passion for tea.
Many of the higher end department stores serve afternoon and high tea.  One of those department stores—the venerable Fortnum & Mason—that has been in business for more than 300 years, serves afternoon and high tea, much to the delight of a Chicago family that is so entranced by the idea of afternoon teas they record their visits on a blog called HighTea.com, including their tea at Fortnum & Mason.
Leading (and offbeat) London hotels serve afternoon tea, including Brown's, The Ritz and Claridge's.  Agatha Christie was a regular guest at the historic Brown's Hotel;  Queen Victoria loved to take tea there as well. Today it is still the place to come for the definitive Afternoon Tea in London.  Brown's Afternoon Tea is served in the English Tea Room—with original wood paneling and antique fireplaces—and over 17 teas — including Brown's own blend — and a selection of sandwiches, scones, cakes, and pastries.  Tea at The Ritz is served in the spectacular Palm Court flanked by high walls of gleaming mirrors, romantic birdcage chandeliers and a soaring, vibrant floral display at the center of the room. Claridge's describes their traditional afternoon tea as a choice of 24 teas from all over the world, a delicious array of finger sandwiches, freshly baked raisin and apple scones with Marco Polo jelly and Cornish clotted cream and a selection of sweet pastries.
If you would like a Downton Abbey experience, a number of country houses have been turned into hotels and serve full afternoon teas in comfortable rooms, overlooking the grounds and English countryside. Located near Windsor Castle and the Ascot Race Course, Pennyhill Park in Surrey was once the home of Prince Arthur, favorite son of Queen Victoria. Tea is served in the Ascot Bar or on the terrace when the sun shines. Further afield, Fawsley Hall Hotel & Spa in Northamptonshire is a beautiful country house hotel surrounded by formal gardens and parkland landscaped by Capability Brown in the 1760s. Henry VIII, Elizabeth I and other monarchs all enjoyed its fine hospitality.  Take tea by the window of the Tudor Great Hall, overlooking the pasture and the Church of St Mary. Lainston House, a 17th Century country house in Winchester, is now a hotel and serves a luxury afternoon tea every day, all year round.
Take a walk with Tea Trail London, a mobile trail that guides visitors through the city's favorite tea-drinking places while showcasing this most British of pastimes. There are several trails from which to choose. Tea through Time begins with Garraway's Coffee House—tea was first sold here in the 1650s, one of the first places in London to do so—and continues through wharves and warehouses that track tea's journey into the English psyche. The Afternoon Tea Trail begins, appropriately, where afternoon tea began, at the Belgravia home of Anna Maria Russell, the Duchess of Bedford. It stops by Brown's Hotel, takes in Fortnum & Mason, and ends at the Geffrye Museum, where visitors can learn more about Britain's tea habit in the past four centuries.
Have your own tea party, Alice. "Enjoying afternoon tea while perched on a gilded hotel armchair is a fine British tradition, but hardly sustainable as a regular pursuit. Throwing your own afternoon tea party means you can stick to your own budget, plus you can select your favourite finger food. " BBC Good Food's article, "How to throw an afternoon tea party" offers a useful plan for holding your own afternoon tea party. It covers the equipment (tiered cake stand, teapot and cups), the foods to serve (sandwiches, a layer of cakes, and a layer of scones or teacakes and buns, and jam, particularly strawberry jam), and includes a number of recipes. Guests should be offered a selection of teas, although Darjeeling is traditional for afternoon tea.
Resources
There are dozens of books on hosting your own afternoon tea at home.
Afternoon Tea at Home by pastry chef Will Torrent starts with a brief history of afternoon tea and how it came to be such a British institution, then offers up recipes for basic jams, spreads, butters, and curds – everything you might need to serve alongside a carefully planned afternoon tea.
If you would like to transport yourself virtually to an English manor, try "Afternoon Tea: Downton Abbey Style Afternoon Tea Inspiration and How to Host the Perfect Afternoon Tea Party at Your Home".
Taking Tea: Favorite Recipes from Notable Tea Rooms. The author describes 18 must-visit places for afternoon tea in the United States―from luxury hotels to independently owned tearooms—with brief accounts that will acquaint readers with each venue. It also includes recipes for scones, savories, and sweets from these first-class tearooms, along with recommended tea pairings.